We all had that childhood teddy or plush toy that we took everywhere. Now, while some of us have grown out of this, others have kept up this obsession and expanded their collection exponentially, and we are here for it. Collecting plush toys is a great way to express your love for different forms of media, a love for animals of the world and so much more. It's a way to decorate a space, a way to make a couch or bed extra comfy and cosy and it's a way to turn a bland room into a vibrant and colourful, fun space.
Plushies come in all shapes and sizes, so whether you want something to adorn your shelf or you want a giant plushie that doubles as a beanbag chair, we are sure we can find something that fits the bill. If you need a cuddle buddy that showcases your love of TV, movies, gaming or anime, you have come to the right place. We are a community-driven, one-stop-shop for plushies and we welcome you!
Our team are certified experts when it comes to all things cute and squishy! As a team, we have a collection of Squishmallows, teddies, plushies, collectible pillows and stuffed animals that stretch well into the thousands! We know what makes a great soft toy, we understand the latest trends and we do our research to make sure that when we recommend a product, it's fit for your collection!
Our Goal
Our goal is to provide the most comprehensive plush guides on the web. We aim to do this by keeping our ear to the ground and analyzing new trends, monitoring markets to see what new plushies are on the way, checking in with manufacturers and companies to see if there are any licensed plushies in the pipeline and we aim to provide articles that are of the utmost quality.
Our goal is to be a social hub for all plush collectors on the web. We aim to be an all-inclusive, expert-led platform where casual and veteran plush collectors can come together and talk about their newest squishy pal. We aren't a wiki page, and we aren't a mindless news site that blindly follows trends in a search for clicks. We carefully select our topics and content to ensure that you are getting the most important, cutting edge plush-related info available! 
We will provide a service that caters to all kinds of plush collectors. Meaning that if you are someone that needs to shop on a budget, or if money is no option when it comes to finding the perfect comfy, cuddly pal, we will be sure to offer a variety of options to suit all readers. We aim to be an inclusive, knowledgeable and passionate resource for all plushie aficionados. We love our squishy collections just as much as you and we hope that comes across in our work.
What We Offer 
On our website, we will offer several different types of content. Primarily, we will offer guides on what plushies are best for each niche, whether that be Harry Potter, Marvel, Naruto or just about any other popular IP. We will also offer guides on how to source plushies, what makes a good plush toy, we will offer price guides on the biggest plush brands out there.
Here at Avid Plush, our USP is that our team aren't just any old writers, they are passionate plush collectors that love collecting and cuddling their soft toys just as much as you do. Which means that our content has an expert voice, comes from a place of passion and is always on-trend and authentic! 
We will also offer product reviews so that you can gauge what level of quality and detail each new plush toy is crafted with. Plus, we will deliver all this from an expert's point of view, with complete honesty, courtesy of our talented writers.
How We Operate 
We have several procedures in place to ensure that the content you find on our site is the best of the best. Firstly, we have a team of writers that are experts in the world of plush toys. That means that alongside being skilled and passionate writers, we are also avid collectors who love their squishy friends just as much as you do. Our love of plush toys is the lifeblood of this website and why our content is so eye-catching and readable.
We also have an expert team of professional editors and formatters to help make sure that all content is fact-checked, on-trend and of the highest possible standard. In short, we have a team of plushie obsessed professionals who have banded together to create this plushie haven.
Then, of course, we listen to our community too. So if you have any feedback, suggestions or comments, we are more than happy to engage, have conversations and work with you to make the site better. After all, without you, we would just be writing into the void.
Our Core Values 
Here are Avid Plush's core values to achieve success:
Community driven
Passion
Dedication
Pragmatism
Consistency
Our Team
We think it's about time you got familiar with our team of writers. These guys are our in-house plush experts. Our writers are nerds when it comes to plush toys and we mean that in the most endearing of ways. They know what's hot and what's not. They know quality plushies when they see them and they also all have a huge collection of soft and cuddly pals scattered throughout their home. They may be separated by different cultures, backgrounds, and time zones but they all come together to create the ultimate plushie writing team.
Caroline Lambert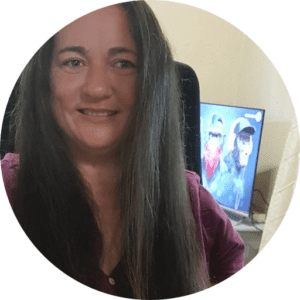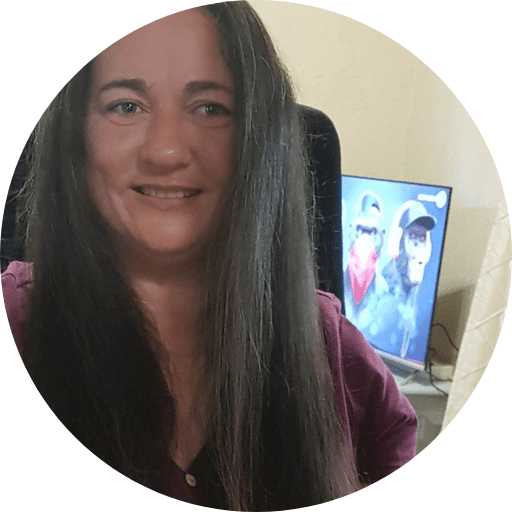 Carol is a plush collector, enthusiast, and mom, and her school friends once called her the luckiest kid alive. Her mom was what we know as a modern-day hoarder, but her passionate hoarding was all things plush and toys. Carol never grew up in a home but rather a toy store. Her mom was always hunting the latest toy trend, collecting Newborn dolls, and piling up to the ceiling with stuffed animals.Carol inherited her mom's passion, but she chose to keep her collections a little more under control. Carol didn't want her daughter and son to develop the wrong obsession, either. Therefore, they collect plush toys as a family, with strict considerations for the best of all brands.
Carol had another hobby turned business that taught her how to source rare and limited edition teddies. She ran a successful online antiques and collectibles business, also allowing her to rotate her own collection. Today, Carol piles her expertise and experience into her ultimate passion, writing. She aims to bring you the latest plush trends from the biggest brands. And every so often, she'll throw a special, rare plush into the mix. Carol knows how children and collectors love plushies, and she intends to help you feed that obsession while keeping within reason.
What was Your First Plush Toy/Collection – Beanie babies!
Which is your Favorite Plush From Your Collection – Suki: Limited Edition Riley Bear
Which Plush Toy Craze do you Recommend in 2022 – Squishmallows!
What is the Best Advice you can Give Plush Collectors – Don't buy plushies purely for their cuteness. There are many things to consider, including quality, brand, popularity, collectible potential, and pricing. Please note that I wish to keep my kids anonymous, which you'll even notice in my writing. I never mention their names and remain quite vague.
Christine Kent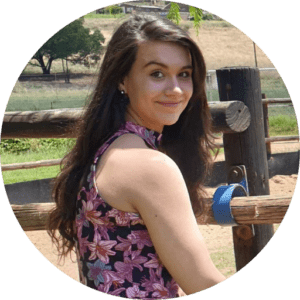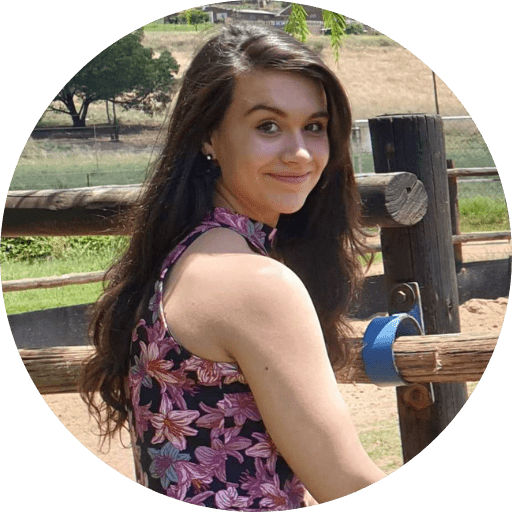 Christine is a talented freelance writer who was born and raised in South Africa. She has a passion for literature and numeracy and pursued a degree in the Bachelor of Accounting Sciences. However, all this academia has led her here, writing about her childhood and her love for soft, squishy plush toys. It's funny how life works out, huh?
What was Your first Plush Toy /Collection? –  My first plush toy was Mickey Mouse. I got my very first Mickey when I was 5 years old. And it was there that my love for Disney plushies started. Fast forward 18 years, and my love for Disney plushies is still strong. And I now have 13 Mickey's in total and all his friends.
Which is Your Favorite Plush From Your Collection? – My favorite plush from my collection is the Hello Kitty Unicorn Squishmallow. I love Hello Kitty, and I'm obsessed with Unicorns. So when I discovered this Squishmallow, I was in literal heaven!
Which Plush Toy Craze Do You Recommend in 2022? – Definitely Squishmallows!
What is the Best Advice You Can Give Plush Collectors? – I would say research is the key to getting the best plushies. So that you can assure you get the best quality plushies and value for your money. The other piece of advice I can give you is that if you are out and about searching for your new baby to add to your collection. Pick the one that stands out to you, the one that stares at you, and you can hear its little voice saying, "Take me home". Usually, the plushie you pick up first is the one you are taking home.
We hope that you enjoy your time here at Avid Plush, get all the plushie information that you could ever need, and may your quest to find the softest plush toy end with the most satisfying, squishy hug of all.
Richelle Tieman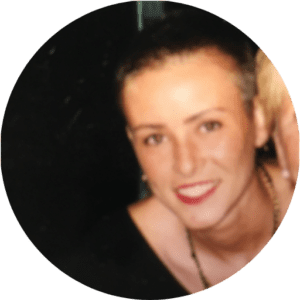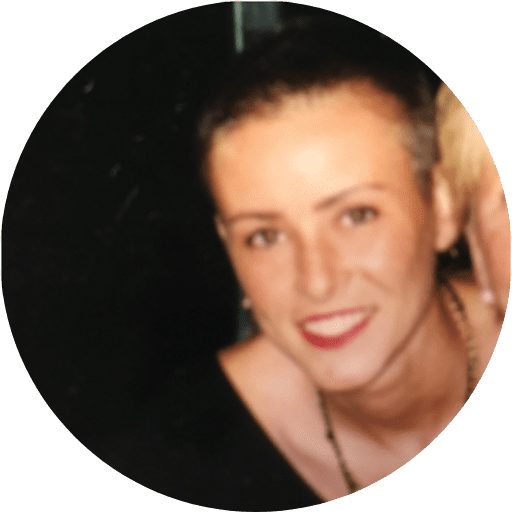 Richelle is an avid writer of both fiction and non-fiction short stories as well as a content writer for online businesses. She is also the editor for Quiet Light Brokerage. She has created short stories for her son (who is now 20), with creative and entertaining snippets of cat life, and kitty habits. She grew up watching and reading comics of Archie and Veronica, Wonder Woman, Batman and Robin, and the Joker, and playing every board game known to man on rainy days "up at camp".
What was Your First Plush Toy/Collection – Kitty Love by Dakin – white, black and white, and orange and white little child kitties that were named Bobby, Tommy, and Mirrorstone!
Which is your Favorite Plush From Your Collection – "Big Fat Mama Cat" from Dakin
Which Plush Toy Craze do you Recommend in 2022 – Intense quality and detail-SQUISHABLES!
What is the Best Advice you can Give Plush Collectors – Don't be afraid to say no to plushies that aren't your cup of tea – even if the world is coveting them!