Are you looking for a new plush best friend to add to your collection? Why not choose a penguin?. Their unique appearance, cute waddle, and quirky personalities make them a must-have. So grab yourself some snacks, and let's go on a journey to find the best penguin squishmallow for your collection. Are you ready? Let's go!
Okay, the first stop we are making is at Reason Village, where we will find the reasons why you should choose a penguin squishmallow. The door is open; let's go inside.
Bottom Line Up Front
Do you love penguins? And have always wanted your very own penguin? Then this penguin squishmallow guide will be perfect for you. Here are my top penguin squishmallow picks:
Puff
Kavya
Piper
Luna
Louisa
Reasons Why you Should Choose a Penguin Squishmallow
A Squishmallow Penguin Offers you a Listening Ear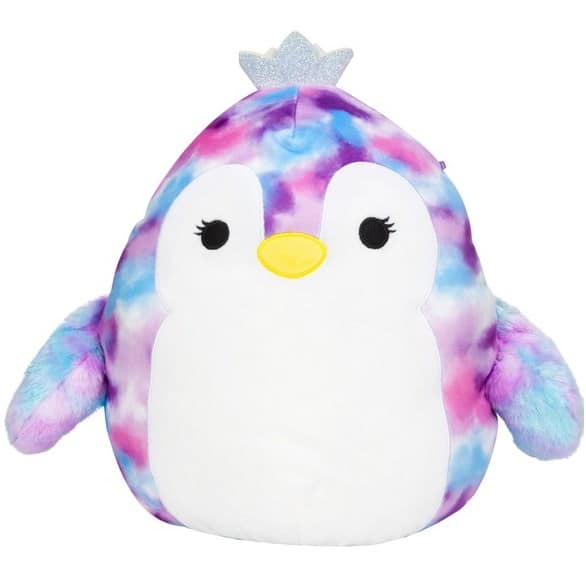 If you have any doubts or fears, don't worry because the Penguin squishmallows are here to lend you their ears. Even though they can't say anything back, you know they are listening. And sometimes, this is all you need to feel better.
Penguin Squishmallows Boosts Creativity
Penguin squishmallows bring out the kid in you. And this isn't a bad thing. They help you to improve your storytelling skills as well as your imagination. Your interaction with squishmallow penguins helps to develop your creativity. Let me give you some examples. You can take photos with the plush toy, come up with his story, and create his own personality.
They Make Lonely Times Less Lonely
With the uncertain times that we have been living in for the past 2 years and still do, we have experienced a rollercoaster of emotions. Emotions and feelings that we needed to figure out on our own. Because most of us were away from our families and a text message or call just wasn't the same as being able to hug them and talk to them in person. It is times like these that you need a penguin squishmallow to make those lonely times less lonely. To be able to hug something when you are really in need of a hug.
Okay, our next stop is at the Town of Consideration. Let us go and see what they have to offer us.
Things to Consider Before Purchasing a Penguin Squishmallow?
Many people love penguins for their charming and cute traits. But how do you determine which penguin squishmallow is right for you? Some Penguin plushies are there to entertain you, others are there for educational purposes, and then there is my favorite, the ones that make great cuddle buddies. So let us have a look at some things you need to consider:
Size
Penguins are pretty small creatures, but when it comes to the penguin squishmallows, you can find them in a variety of sizes. Consider which size will work the best for you, your child, and your apartment.
Age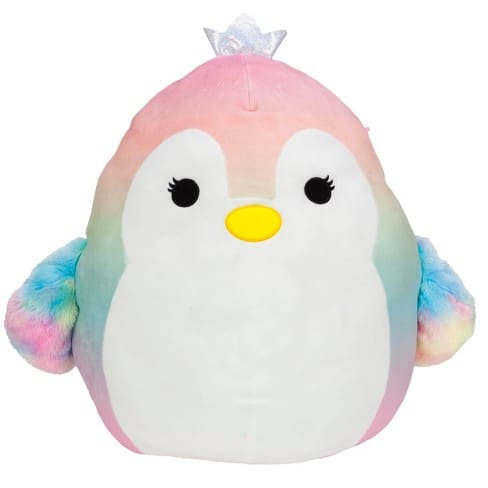 There are penguin squishmallow for every age. Babies will adore the penguin squismallows that they can cuddle up with. Little kids will enjoy penguin squishmallows that entertain them with various sounds, lights, and textures. Older kids and adults will want a penguin squishmallow to tell their deepest secrets to and to cuddle up with at night. Ensure you consider the age range before purchasing a squishmallow penguin.
Who are you Buying it for?
Consider who you are buying it for. Are you buying the penguin squishmallow for a girl who will love pastel colors? Or are you buying it for a boy that will like a squishmallow in darker colors like blue, green, or black? Or are you buying it for yourself or someone who will prefer a squishmallow that has more realistic features?
We have now arrived at the destination, the different penguin squishmallow options. So let's explore and find your favorite one.
Different Penguin Squishmallow Options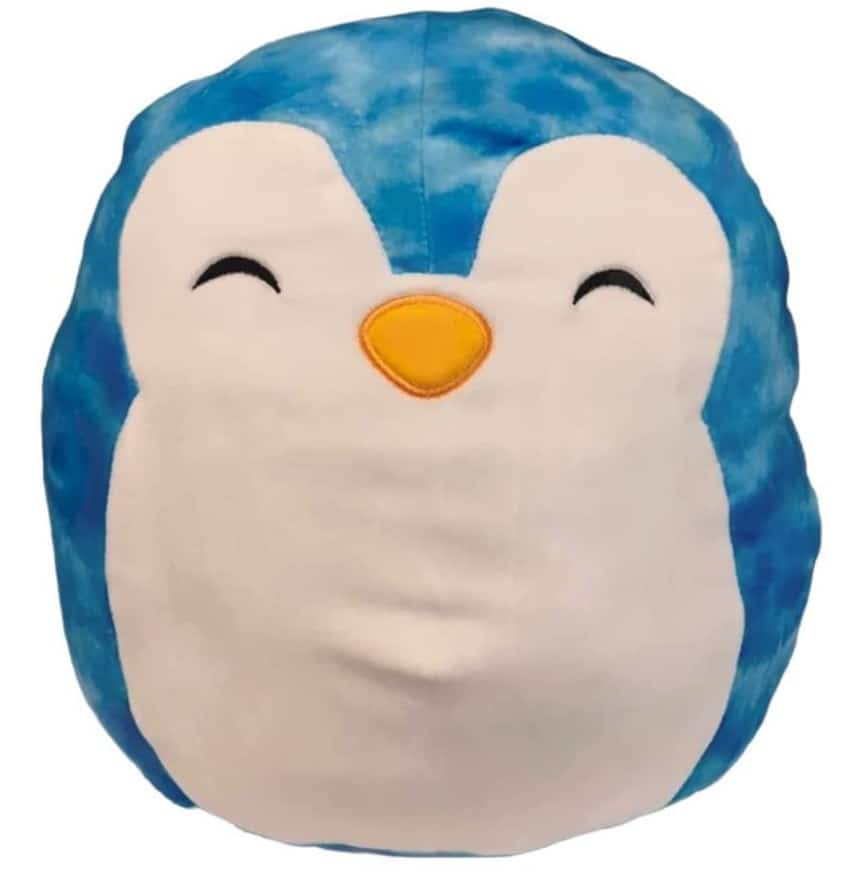 Experiencing problems with your internet or website? Puff, the tech-savvy squishmallow penguin, is here to save the day. Discover the world of technology with him. Puff is a beautiful blue tie-dye color with smiling eyes, and just like his name, he has a cute puffy white face and a little yellow nose. Let us have a look at some of Puff's key features.
Key Features
Brand: Squishmallow
Character: Puff
Size:11 inches
Age range: Age 3 and up
Pros
He is a beautiful color

It is great to snuggle with and watch a movie

It is soft

It is easy to wash

Makes a great gift for anyone
Cons
It is expensive

It gets dirty easily because a big part of his body is white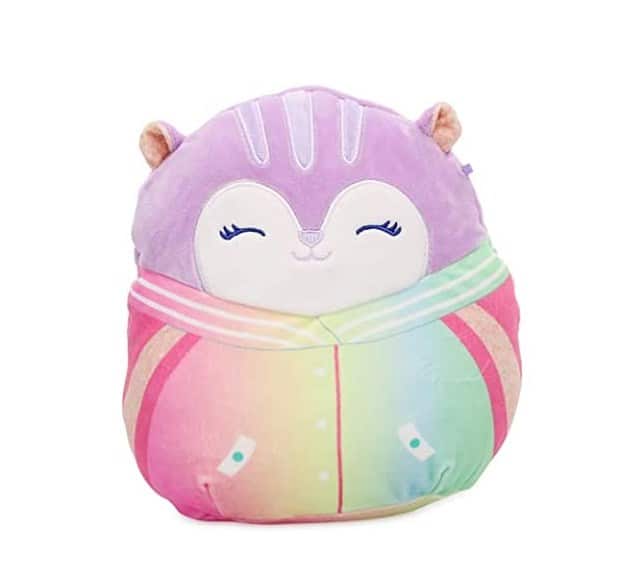 This penguin squishmallow is super cute and has a lot of detail. She has a multicolored jacket on with pockets that form part of her body. She looks like the perfect squishmallow to take with you on a ski trip. Let us look at some of Kavya's key features.
Key Features
Brand: Kelly Toy
Character: Kavya
Size: 8 inches
Age range: Age 3 and up 
Pros
It is the ideal gift for a girl

It is super soft and huggable

Makes a great companion take on you with a trip
Cons
Boys might not like this squishmallow because of its pink and purple colors

It is expensive 

Because of its light colors, it might show dirty very quickly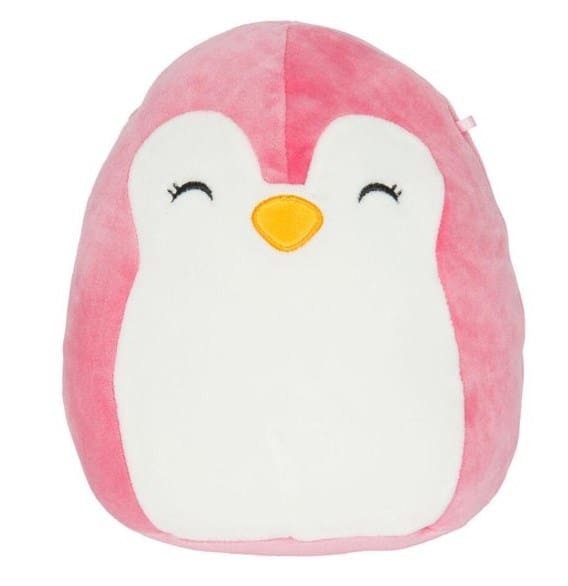 If you love the color pink, you will love Piper! Piper is a very creative and artistic penguin. She loves spending her time painting and going to art classes. She is the ideal squishmallow to spend time with if you want to get more creative and explore the world of art. Let us get to know Piper.
Key Features
Brand: Squishmallows
Character: Piper
Size: 8 inches
Age range: Age 3 and up
Pros
She is soft and cuddly

Will brighten your room with her beautiful pink color

She is small, which means you can take her anywhere with you
Cons
It is a bit pricey

Boys might not like the color of piper 

For some, she might be too small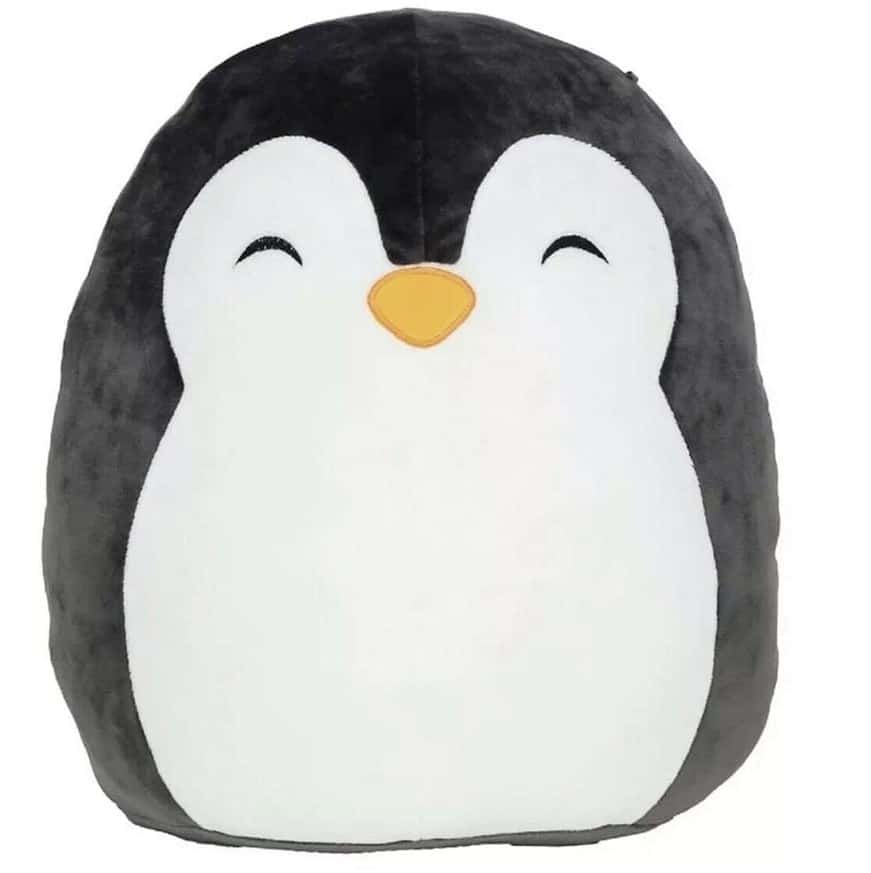 Luna is a squishmallow penguin that anybody will love whether you are a kid or an adult. Feeling a bit down lately? Luna is the perfect penguin squishmallow to cheer you up. Have a dance battle with luna, and let her show you the cool moves that she has. But don't get too comfortable; she might win the dance battle. So start practicing your moves before you purchase her. Her body is made up of the colors white and black, which gives her a more realistic look. 
Let us have a look at some of Luna's Key features:
Key Features
Brand: Squishmallows
Character: Luna
Size: 8 inches
Age ranges: Age 3 and up
Pros
Luna is soft and cuddly

Giving luna hugs will help relieve your anxiety

It's an excellent choice for adults and kids

Its colors give it a more realistic penguin look than the other penguin squishmallows
Cons
It is very expensive

It's not machine washable

Because its tummy area is white, it will show dirty very quickly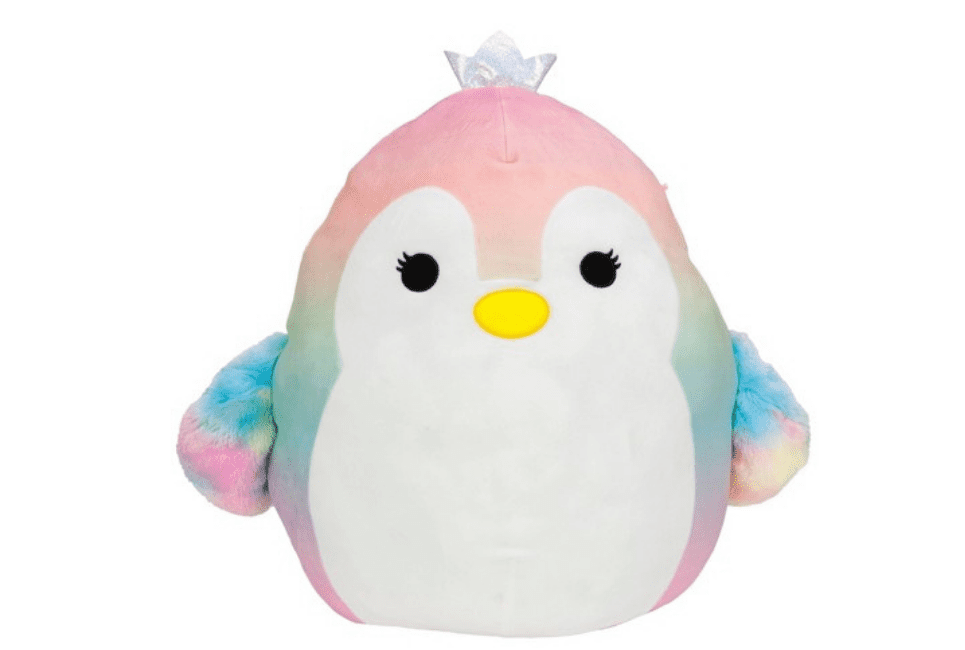 Do you love princesses and rainbows? Well, with Louisa, you get a mixture of both. She is made up of light pastel rainbow colors and has a cute little silver crown. You can play princesses with her and pretend that she is the princess of the castle. She also has wings so she can fly to other Kingdoms and meet other royal squishmallows. Let us have a look at some of her key features. 
Key Features  
Brand: squishmallow
Character: Louisa
 size: 7.5 inches
Age range: age 3 and up
Pros
She is super cute and soft

She has a crown

She will look adorable in your or your kids' bedroom

Her fur looks like a beautiful rainbow

She has wings!
Cons
Because the color of her fur is light. She can get dirty easily.

The glitters on her crown might fade after a couple of washes.
Special or Limited Edition Penguin Squishmallows
We are almost at the end of the journey, and we are stopping for dessert so let me tell you all about the specials.
First, on the list, we have Rockhopper.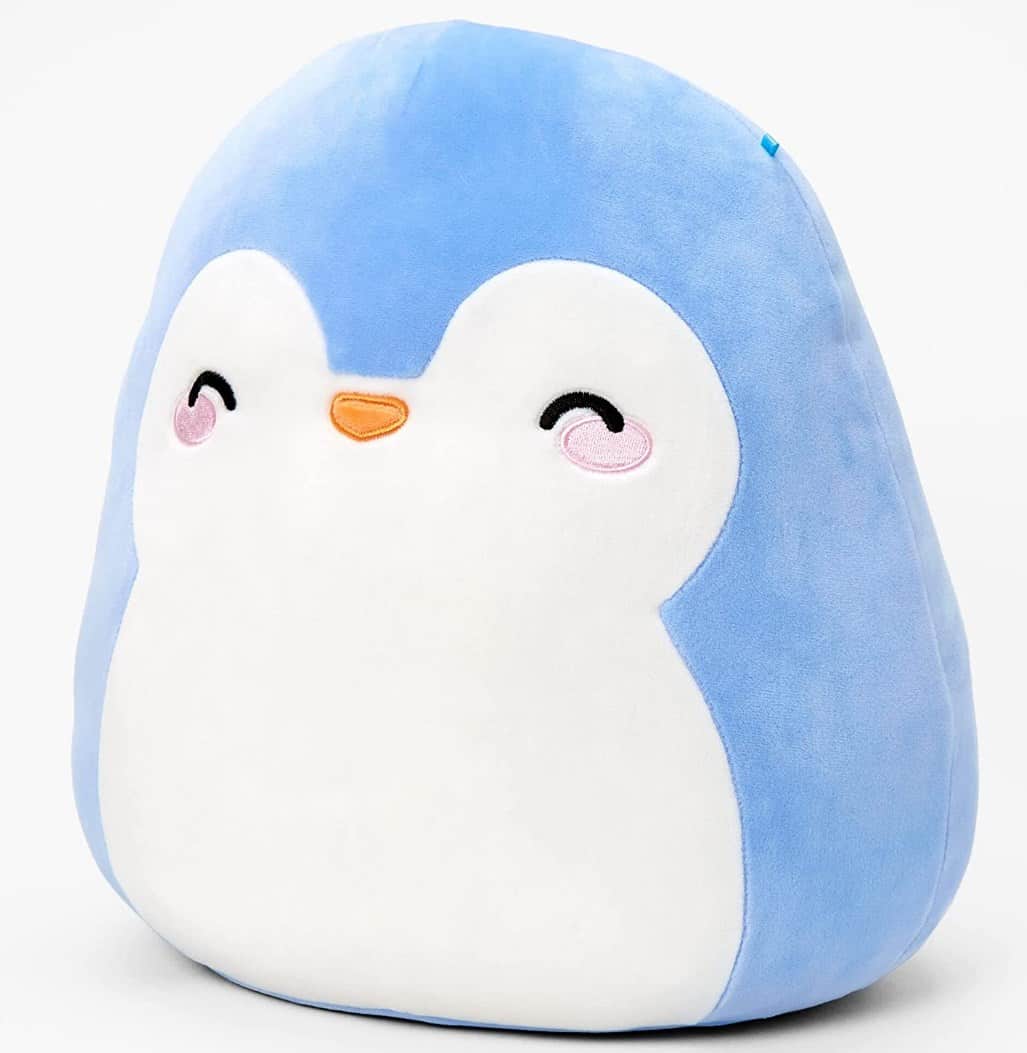 Helca is an adorable blue and white squishmallow with rosy cheeks. She will make a great cuddle buddy and a great friend take on adventures. Let us have a look at some pros and cons of Helca.
Pros
Great gift for all ages

Beautiful color

Super soft 

Rosy Cheeks

Cute little face

A great cuddle size
Cons
Because of the color of her face and belly, she will show dirty quickly
We are now heading home, guys, but first, let me share with you some alternative penguin options. 
Alternative Penguin Squishmallow Options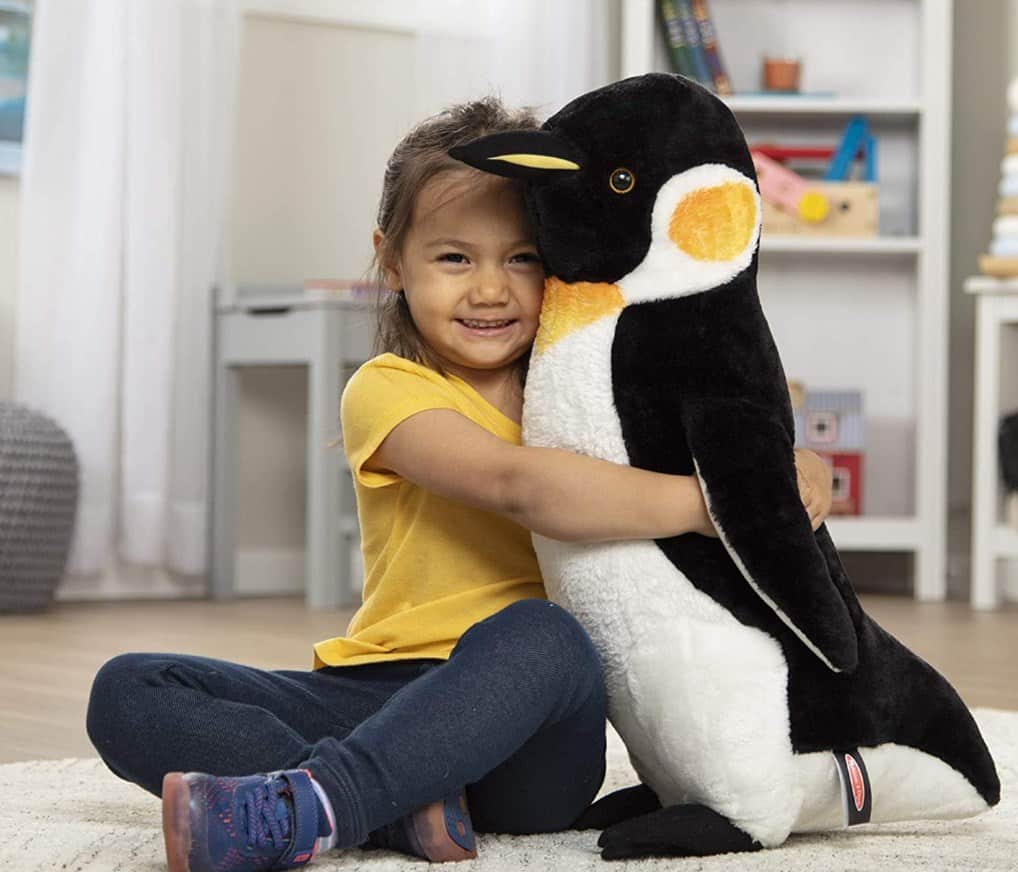 There are many stuffed penguins, ranging from natural-looking to cartoonish, so you are sure to find the penguin that is right for you, but here are some options that I have picked out for you if you like the realistic looking stuffed animal penguins or are looking for the penguin of your favorite movie.
Giant Penguin by Melissa and Doug L
Aurora World Emperor Penguin With Baby, 12-Inches
Plush Stuffed Penguin Toy – Meet Mr. Chill
And I have one last alternative for you. It is actually one of my own plushies, Mr waddles. He is from Antarctica but moved to South Africa, where I adopted him. When I starred into his glittery blue eyes, I knew he was coming home with me. Now waddles is currently sitting next to me while writing this article. Jip he is making sure that I include the best options of his family members. See a photo of Mr waddles below.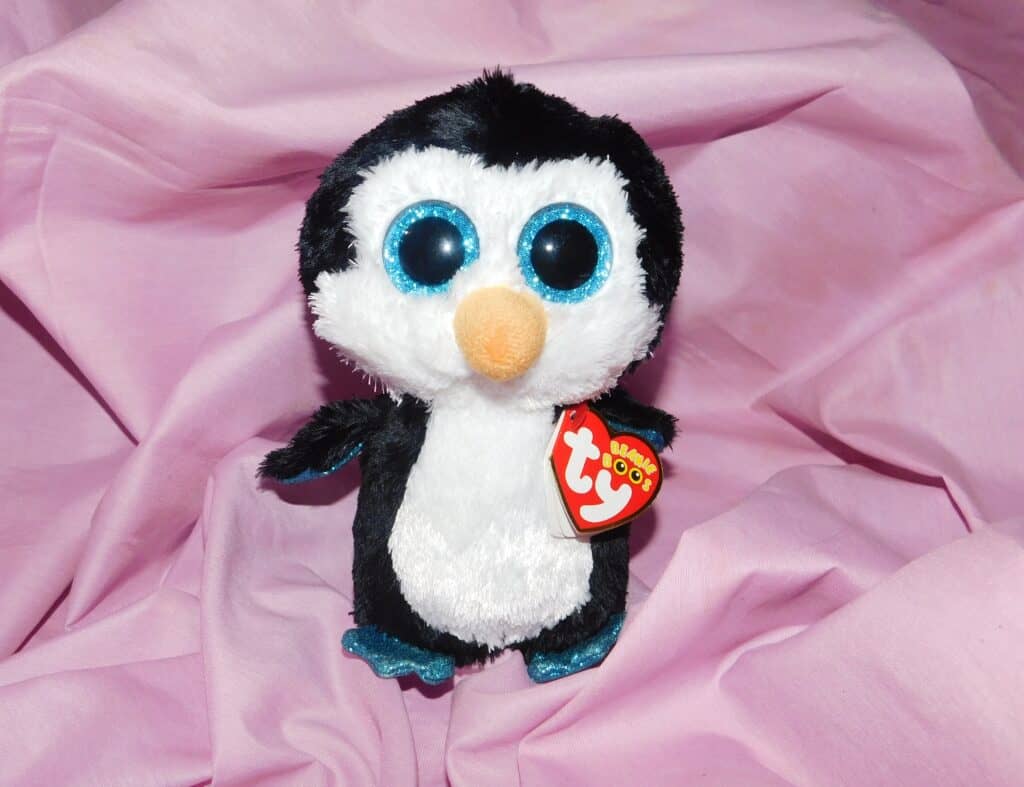 Favorite Penguin Squishmallow Option
My favorite Penguin squishmallow is Louisa. I love her rainbow colors and, of course, that she is a princess. She makes a great cuddle buddy and is always up for an adventure. And when you are feeling down, her rainbow colors will cheer you up in the darkest times. 
Frequently asked Questions
Question: What is the Christmas Penguin Squishmallows Name?
Answer: The Christmas penguin squishmallow's name is Luna.
Question: How do Penguin Squishmallows Help with Solving Issues?
Answer: When you talk about your fears and issues, even to a squishmallow penguin, you feel better as if a weight is being lifted from your shoulders. Expressing your problems enables you to manage them. When you are able to label an issue or fear, you begin to comprehend it. Penguins act as confidants by giving you a chance to speak to someone else without fear of judgment.
Question: For How Many Years can a Child Play With a Squishmallow Penguin?
Answer: The Squishmallow Penguin won't become a toy your baby gets bored of quickly, so it will remain a favorite for a very long time. Your kid's way of playing with the Squishmallow Penguin progresses as they grow, so it remains a staple in the bedroom, a product that brings them back to their youth. So to answer the question, your child can play with a squishmallow till he or she is an adult. Because stuffed animals make great friends in tough times.
Conclusion
We are home from the adventure, guys! I hope you enjoyed the trip and that you now know what to look for when purchasing your next squishmallow. If you are not a fan of the penguin squishmallows listed above, there are always alternative options to go for. I and Mr waddles hope you find the penguin of your dreams. Happy shopping, guys! And I want to leave you with a penguin song from my favorite movie so that you can get your boogie on before you go!
Find more awesome plushies and squishmallows by readings these guides below:
The Best Octopus Squishmallows Guide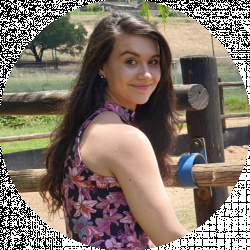 Latest posts by Christine Kent
(see all)