I'm a gamer and plush collector. Do you want a boring list of Sans-only plush, or would you prefer an Undertale collection from a long-time plush collector and enthusiast? If you're keen on the second idea, welcome to my Sans plush guide, which is far from dull, with many plush toys for various versions and characters.
My kids go wild for the latest Squishmallows and Pokémon plush, while my son enjoys gamer's plush from Indie games. So, I'll use everything in my passions and skills to find only the best examples to share for Sans plush, including the brilliant characters around the shady and weird skeleton character.
Sans Plush Bottom Line Up Front
Sans plush includes more selections than you think, and the inspiration comes from the skeleton's story throughout the Undertale game. So, I'm sharing facts about his story that might be spoilers for gamers who haven't played Undertale yet. So, be careful of proceeding if you want to play the games.
Meanwhile, I'll also share tips on how to make a Sans plush collection much more significant than a few skeleton plushies with hoodies. Then, I'll narrow down how I select my upcoming examples to ensure you see the quality, collectible gamers' plush. But first, let me share an example I enjoy from the Sans plush collection.
The Undertale Original Sans Plush would be my top pick for coming straight from the mind of Saber Murphy. In addition, it has a surprise waiting when you open it because it's a Sans Easter egg plush. Meanwhile, the details and features are as close as plush merchandise comes to the in-game Sans character.
However, let's discover the secrets behind collecting Sans plush before you see more examples.
A Complete Guide to Sans Plush
Sans plush appeals mainly to the pop culture behind the Undertale games, but there's more to this character's story than you think. In addition, Sans doesn't have many plushies. So, I'll share tips to help you find more Sans–worthy plush to add to your gamer fandom. Finally, I'll reveal how I picked the coming examples.
A Quick Background for Sans Plush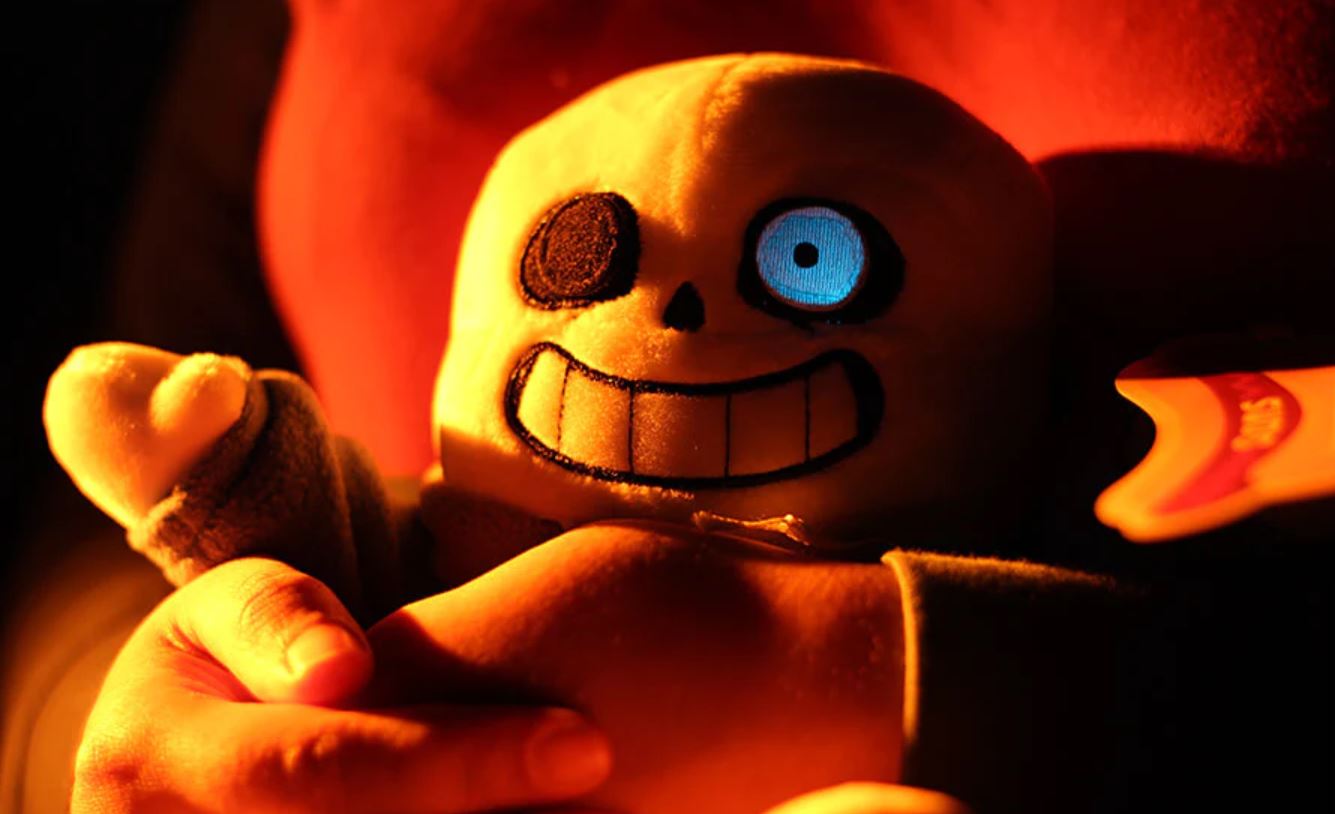 Gamers know Sans as the shady character from the Undertale game. The Indie game, created by Toby Fox, introduces Sans as a friendly NPC. The skeleton who earned its name from the Comic Sans font, using the same font in the game to narrate the story, turns out to be a boss in the genocide route in Undertale.
Sans and his brother Papyrus moved to the Snowdin settlement from an unknown place, and the two aren't as friendly as they appear. Sans wears a blue jacket over his skeleton body, with black shorts and white stripes. His white slippers make him docile-looking before you meet him on the genocide route.
Papyrus isn't ashamed of his human-hunting desires, but Sans can trick you before discovering his true nature. Meanwhile, Sans is a much-loved indie character for gamers, even appearing in another game called Deltarune and appearing as a costume in Super Smash Bros Ultimate.
However, Sans plush was a joint adventure between Toby Fox and Saber Murphy, a plush fan designer with many variations under his belt. So, let's discover tips to help you find various Sans plush.
Tips for Sans Plush Fans and Collectors
Sans plush isn't limited to Sans alone. You can add Papyrus, Toriel, Temmie, Flowey, and other relevant Undertale plush to your collection if you don't love the selection of Sans skeleton plush. Consider who else comes from the games, including variations of Sans. For example, you should look for variations of Sans, like:
Cross sans plush
Error Sans plush
Dream Sans plush
Dust Sans plush
Fresh Sans plush
Horror Sans plush
Ink Sans plush
Nightmare Sans plush
Underfell Sans plush, aka killer Sans plush
Use your game knowledge to expand your Sans plush collection beyond the deceitful skeleton with a blue hoody. Some Sans variations come from other fan Indie games, such as Underfell Sans. In addition, you can add Frisk plush from Undertale because she's the playable character.
How I Picked Sans Plush Examples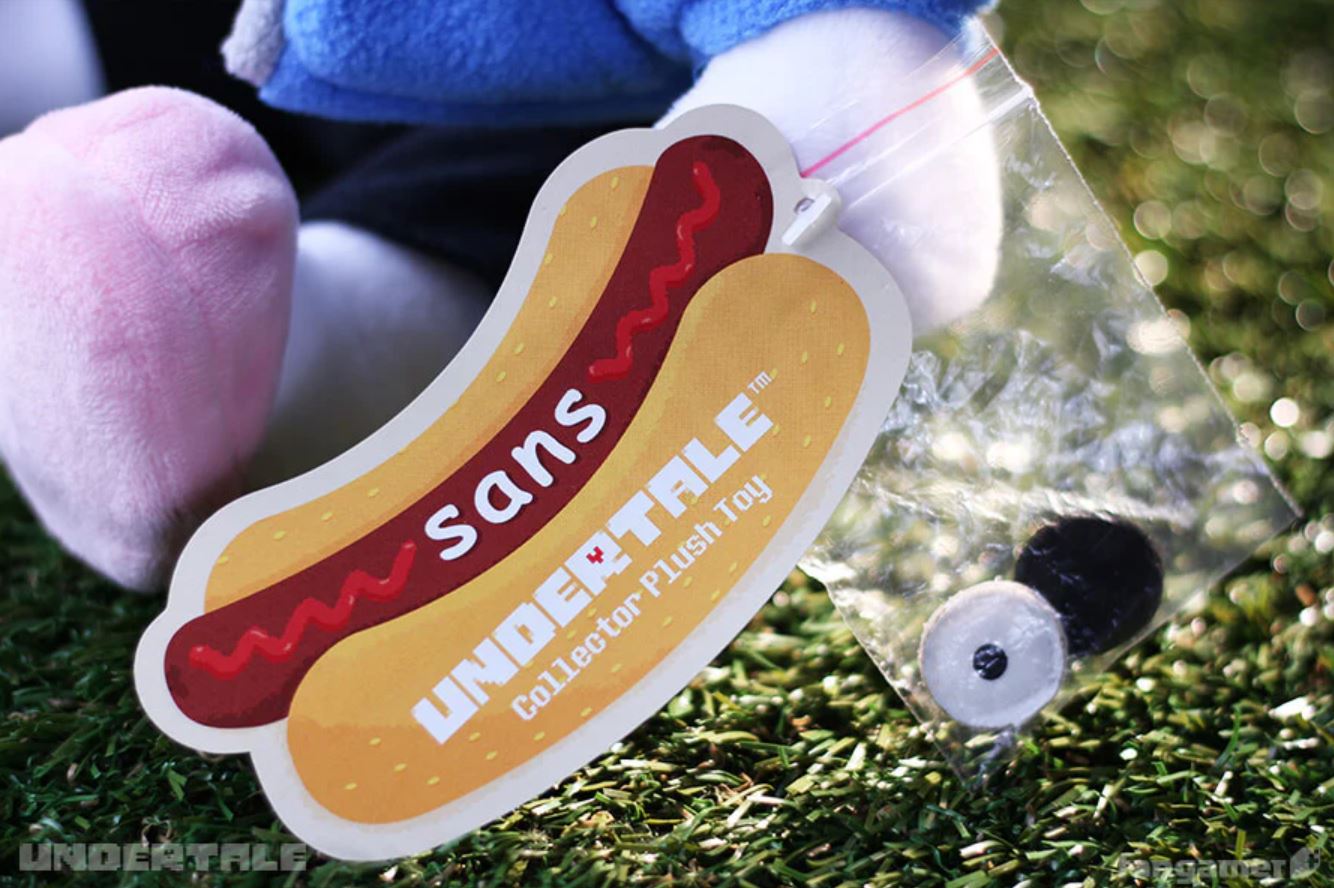 I enjoy expanding a plush collection, so I'll include the best option for each Sans plush character. I'll add Undertale characters related to Sans as excellent alternatives. So, I'll pick a plush for Papyrus, Sans, Toriel, Temmie, Flowey, Frisk, and more. Also, I'll do my best to find the top plush for each variation of Sans.
Furthermore, I'll have to narrow down my sizes and quality picks for a significant collection that complements Sans plush. No plush over 14 inches will join my examples; each must be the best quality, representing the in-game character better than others. It must even match the character's Indie game colors.
Finally, I'll use various stores, including gamer's merch stores, to find the ultimate example of each Sans plush. Please note some top examples will come from the original plush designer, meaning they take longer to arrive. However, these Sans plush are the most authentic, handmade designs with high-quality finishes.
Sans Plush Guide: A Sans Plush Selection
Sans plush will become dull if you don't add some relevant plush characters. So, let's see the perfect examples of each Sans character plush before adding some alternatives. So, I'll show you various plush versions of Sans to expand your collection further. In addition, I'll add two different versions of the original Sans plush.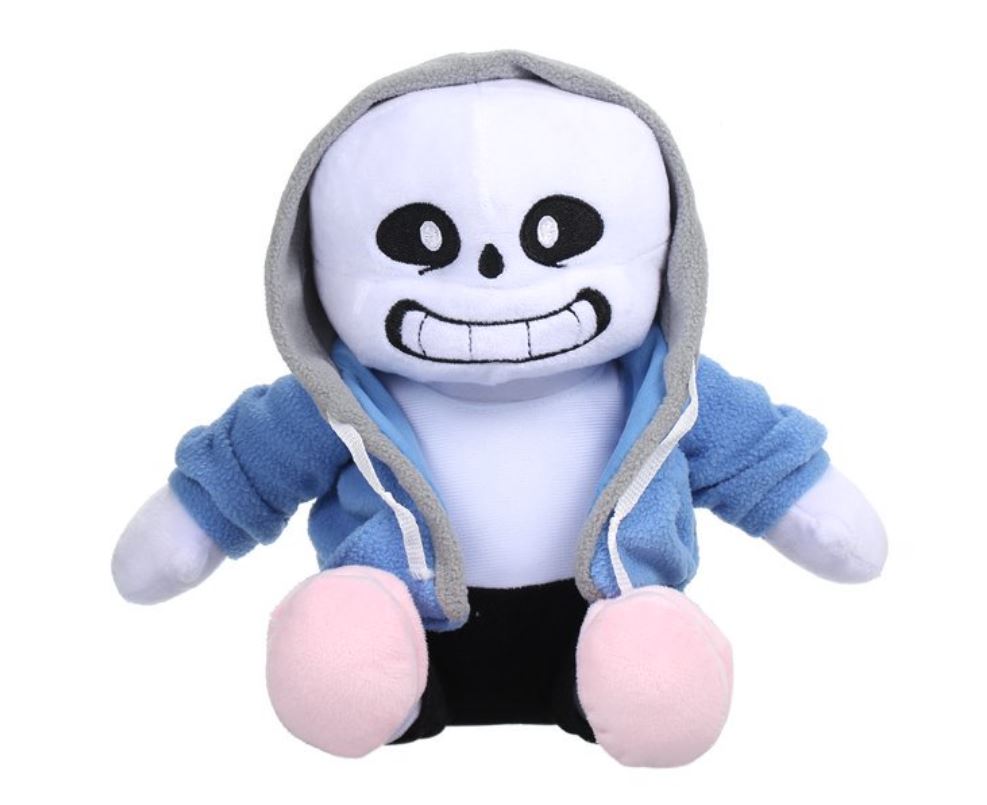 My first example of a Sans plush worth collecting looks like the character's original design, but this plush isn't an original Easter egg Sans plush from the leading designer. Instead, it's an alternative to the Easter egg Sans plush if you're not into cutting your collectible open to find prizes inside. The eight-inch Sans plush is perfect.
Undertale Sans Plush Pros:
The Undertale Sans plush has no hidden gifts and won't need to be cut open
The Sans plush looks like the original character from the Undertale game
Sans wears his infamous blue hoodie with the black pants, but it has no stripes
The Sans plush grins broadly to look like the deceitful game character
Undertale Sans Plush Cons:
It's not an Easter egg Sans plush if that's what you prefer
The missing stripes almost remove the original design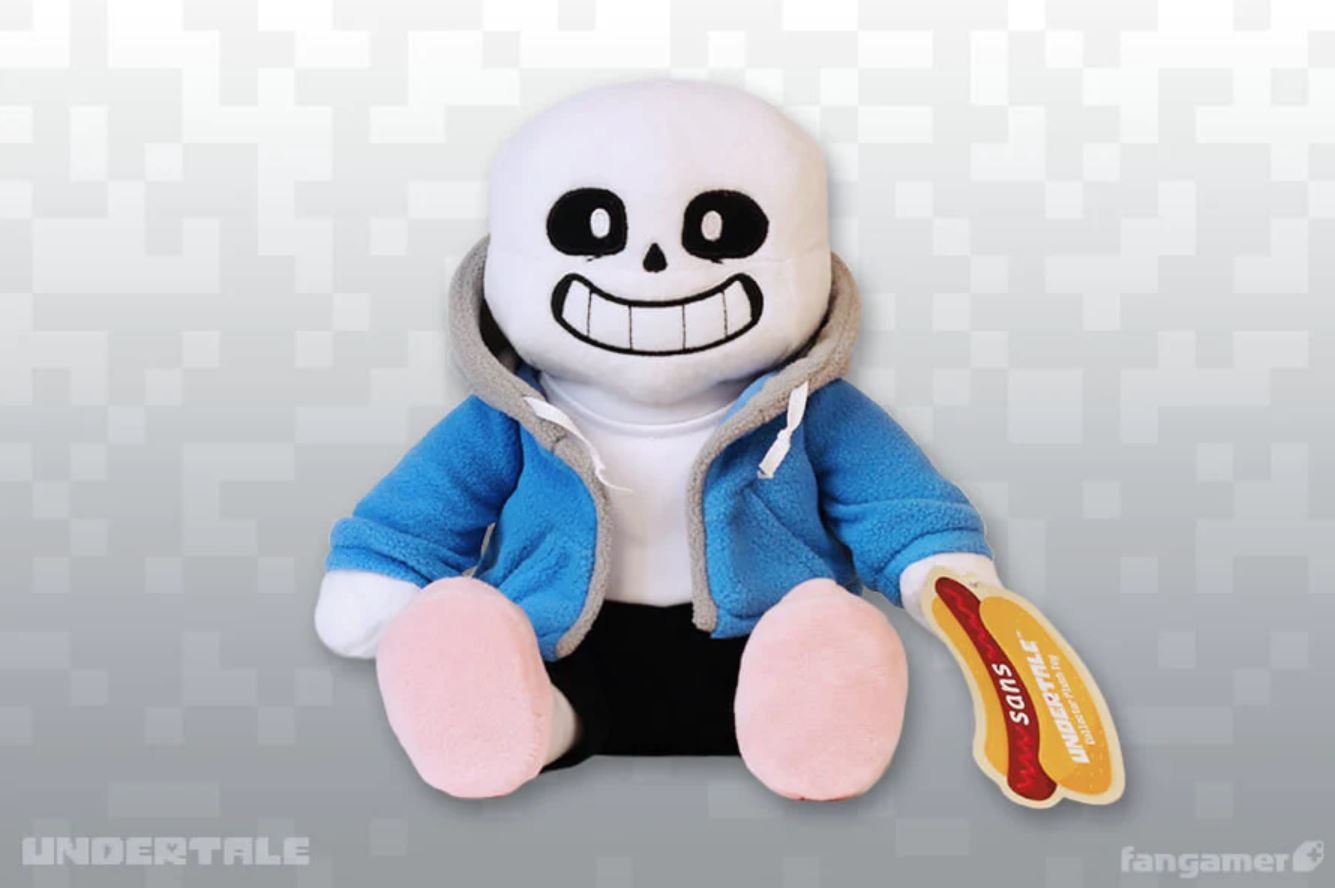 Undertale's Sans Easter egg plush is a sweet spot for die-hard fans who want to see what the designer hides inside the stuffed toy. The details and features can't be more accurate than Saber Murphy's Sans plush collectibles. However, the shipping can be painful when waiting for Saber to release the stock.
Undertale Sans Plush Pros:
The Undertale Sans plush has a surprise inside if you cut it open
The Sans plush is as original as Saber Murphy's first designs
The plush has the infamous Sans hoodie, black pants, and a wild grin
Collectors will receive an original tag from the Saber Murphy range
Undertale Sans Plush Cons:
You'll need the patience to wait for the original designer to ship his plush
Sans doesn't have his striped pants like in the games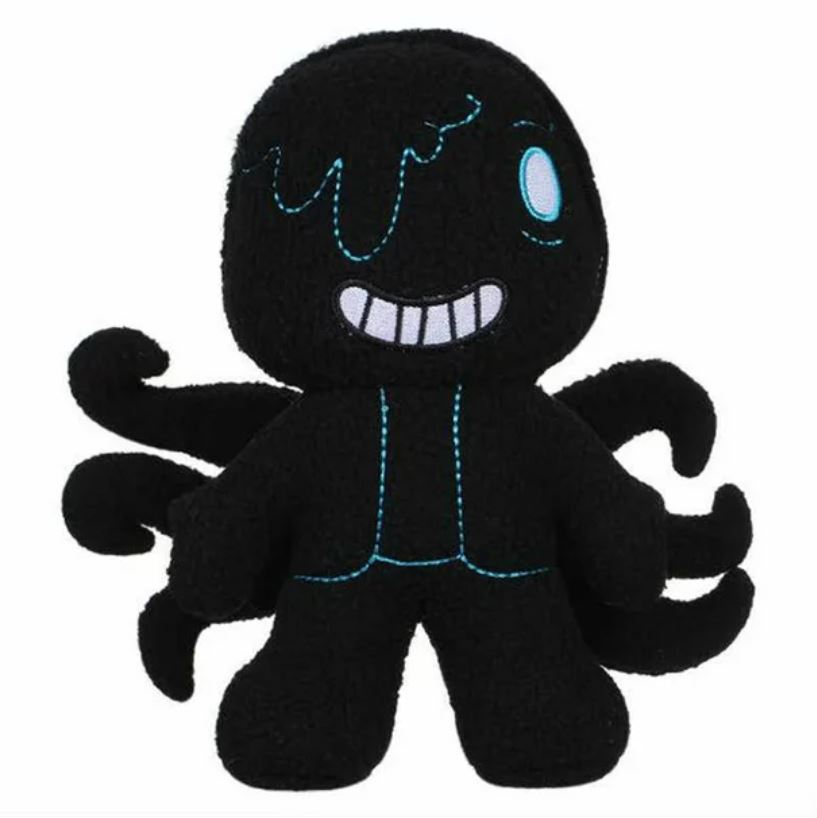 Undertale's nightmare Sans plush represents another version of the character with a brother. However, nightmare Sans comes from an alternate universe and looks like it. The nightmare Sans plush should look like a blend of negative emotions bottled into a blotch on the screen, which this plush does perfectly.
Undertale Nightmare Sans Plush Pros:
The Undertale nightmare Sans plush is spot-on in representing the version of its character
The blotchy design and inked style make it look like something from a nightmare
You still see nightmare Sans grinning through enormous teeth, with poor intentions
Undertale fans can enjoy the creativity and version of another Sans character
Undertale Nightmare Sans Plush Cons:
The Undertale nightmare Sans plush is pretty dark and doesn't have many details
The plush doesn't stand upright with the negative tentacles on its back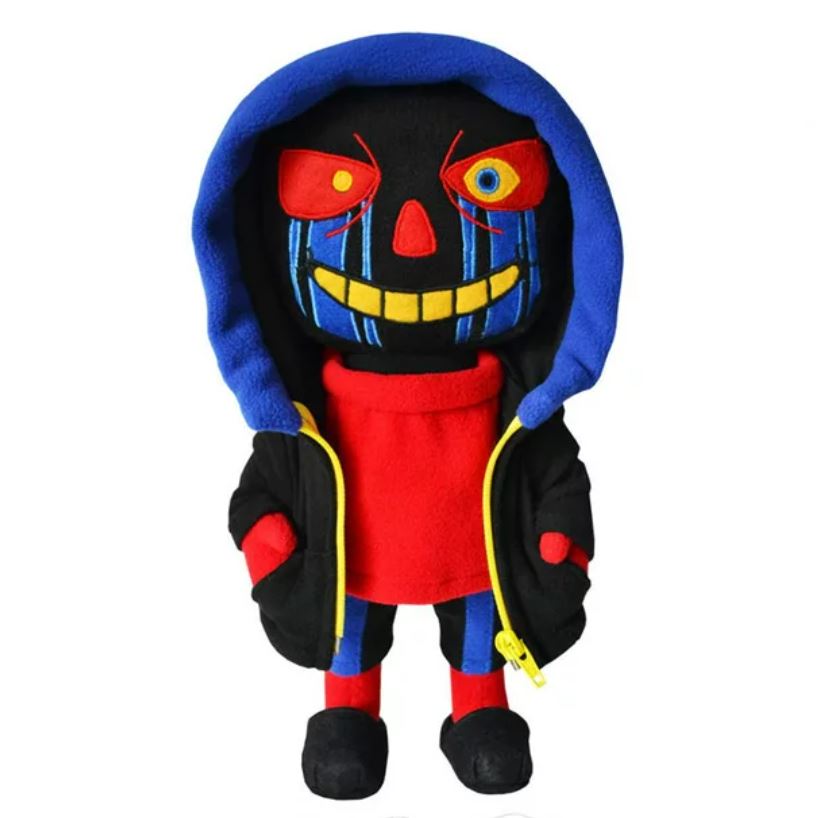 Undertale's error Sans plush represents a villainous creature stuck in a void, constantly messing with the game's code. Meanwhile, the plush error Sans undoubtedly captures the essence of who the character represents because it looks like a glitch in the matrix. Some fans refer to this line of merchandise as Errortales Sans plush.
Undertale Error Sans Plush Pros:
The Undertale error Sans plush magnificently looks like a matrix glitch
Error Sans represents his in-game theory and character perfectly
The plush's eyes, mouth, clothing, and grin look as glitched as the Sans version
Die-hard Undertale and Sans fans will see the value of collecting this plush
Undertale Error Sans Plush Cons:
The error Sans plush doesn't genuinely come from a game but rather a fandom
The error Sans plush has removable shoes you can lose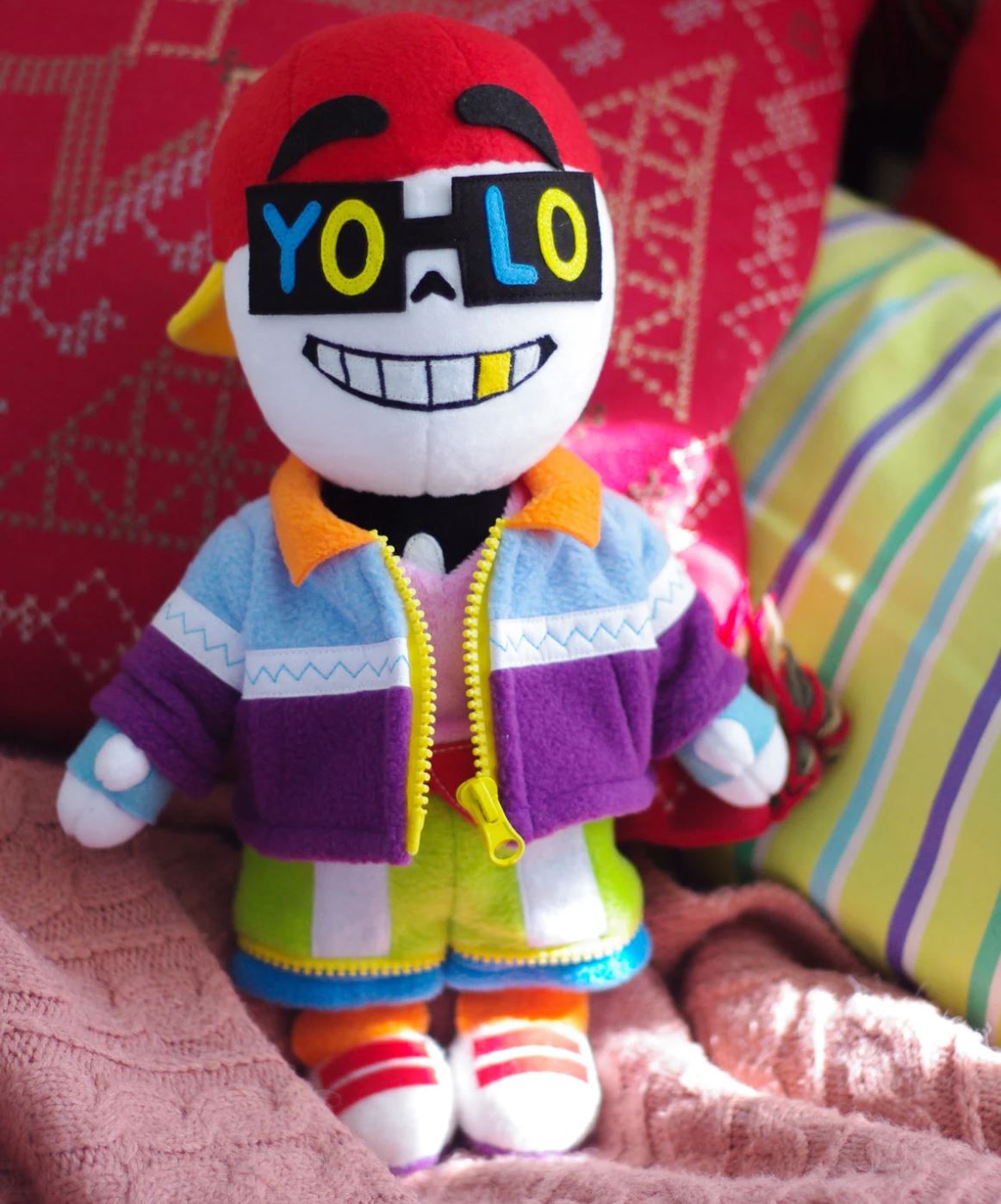 The Underfell fresh Sans plush represents a quirky character from the fandom. Also, it might take forever to arrive at your door. It doesn't look fresh, but it looks like a messy plush toy with mixed details. It's not my favorite choice of Underfell Sans plushes. However, it adds another unique Sans fandom to the mix.
Underfell Fresh Sans Plush Pros:
The Underfell fresh Sans plush is a mix-and-match of two different Sans fandoms
The details look as messy as the fresh Sans game plush should, but it's too much
Sans retains his insane smile with a broad grin on this fresh version of his plush
Genuine fans will want every Sans plush as it hits stores in our outside the US
Underfell Fresh Sans Plush Cons:
You'll wait longer for this Sans plush to arrive
The Sans version blends two alternate fandoms and looks too messy for me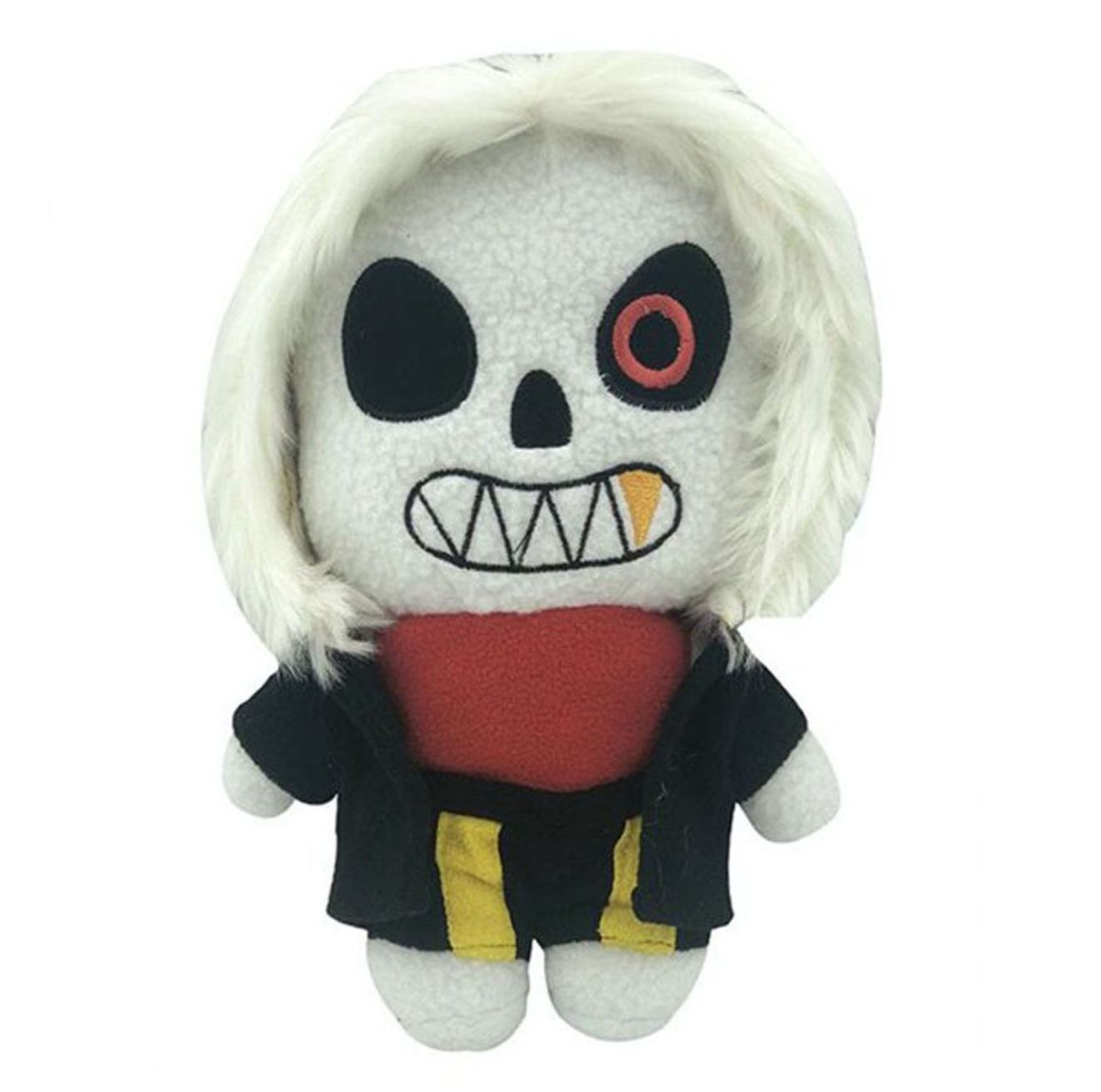 Guess what? I found a true Underfell Sans plush, also known as the killer Sans plush. Killer Sans is the creepiest, most dangerous-looking version of the Sans game character. Meanwhile, the inspiration for the Underfell range came from fan art and designs. It's not originally from the games, even though Fox adds it to mini-games.
Underfell Sans Plush Pros:
The Underfell Sans plush looks like the killer fans imagine in the merchandise
The killer Sans plush is creepy and has exquisite details matching the fandom's artwork
Sans becomes a wilder skeleton creature with one eye and a scary grin
Sans fanatics want every version of him, and this fandom brings one more
Underfell Sans Plush Cons:
The Underfell Sans plush isn't original to a game inspiration but comes from fans
You'll wait a long time to receive your imported Sans plush
Alternative Undertale Plush for Sans Fans
Sans plush doesn't offer much variety, so you need Undertale plush as a recommended alternative to add to your Indie game collection. However, I'll only focus on Undertale alternative plush to add to a Sans collection. Otherwise, your collection will grow wilder than weeds in the lawn.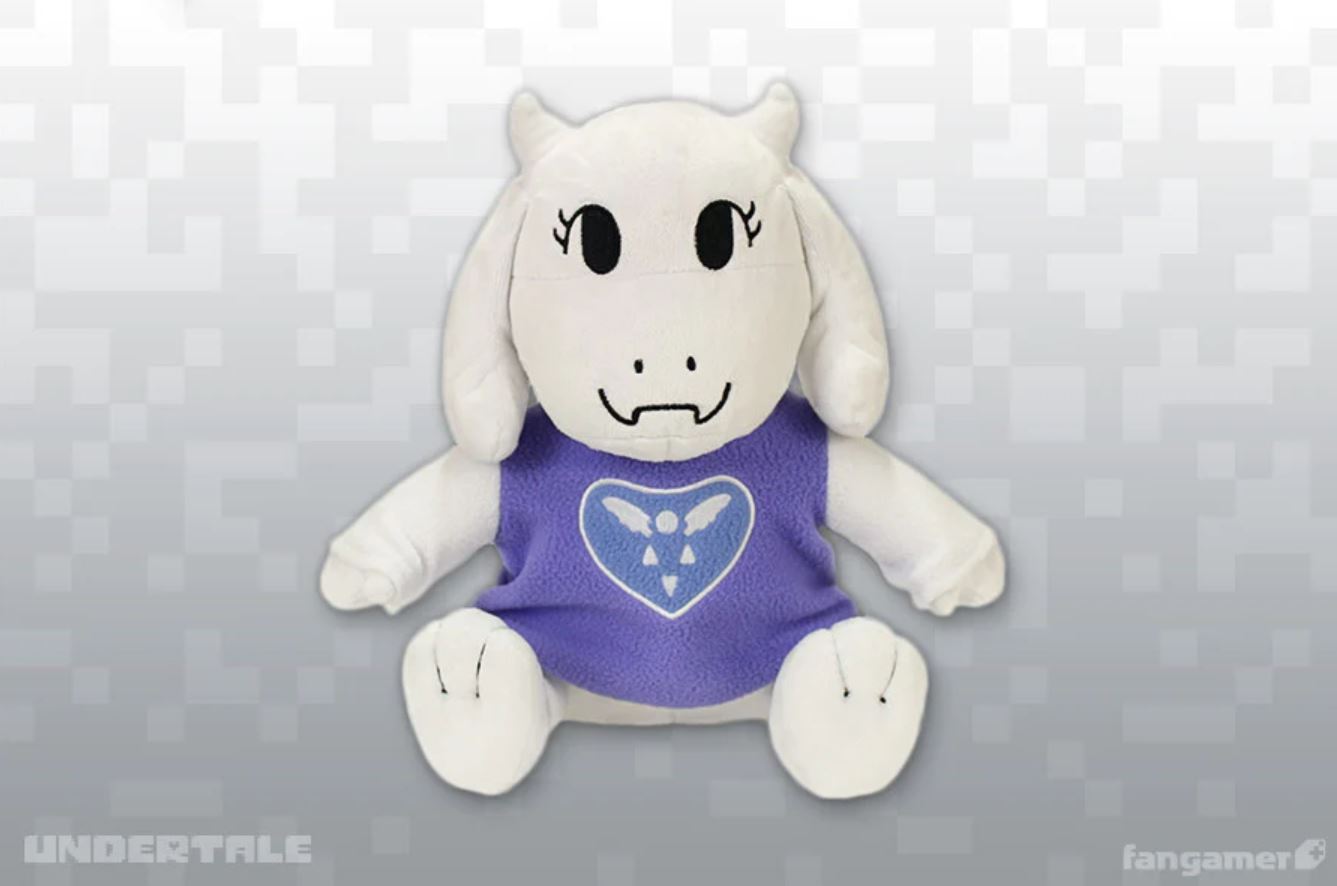 The Undertale Toriel plush represents the savior perfectly. She looks like a goat with a long cloak, just as she does in the game. Toriel saves the playable character from Sans and other deceitful characters. Meanwhile, ideally, the Toriel Easter egg plush captivates her adorable demeanor and strong willpower.
Undertale Toriel Plush Pros:
The Undertale Toriel Easter egg plush is an ideal alternative or addition to a Sans collection
Every Sans and Undertale fan remembers the Toriel character
The Toriel Easter egg plush hides a surprise inside for fans
Her details, features, eyes, and cloak match her perfectly
Undertale Toriel Plush Cons:
The Toriel Easter egg plush takes a long time to arrive
You'll have to cut her open to find the surprise
The Undertale Papyrus Easter egg plush ideally matches a Sans plush collection because they're brothers. Papyrus is also a skeleton from the Undertale game and isn't afraid to show his true nature upfront. Meanwhile, the plush looks like a ridiculously evil clown sent to hunt humans in the game.
Undertale Papyrus Plush Pros:
The Undertale Papyrus Easter egg plush is a must-own for a Sans collection
The details, features, colors, eyes, mouth, and body match the game's character nicely
The Papyrus plush is original and has a surprise inside
Genuine Sans and Undertale fans will want Papyrus
Undertale Papyrus Plush Cons:
The Papyrus plush takes forever to arrive
You must cut it to see the surprise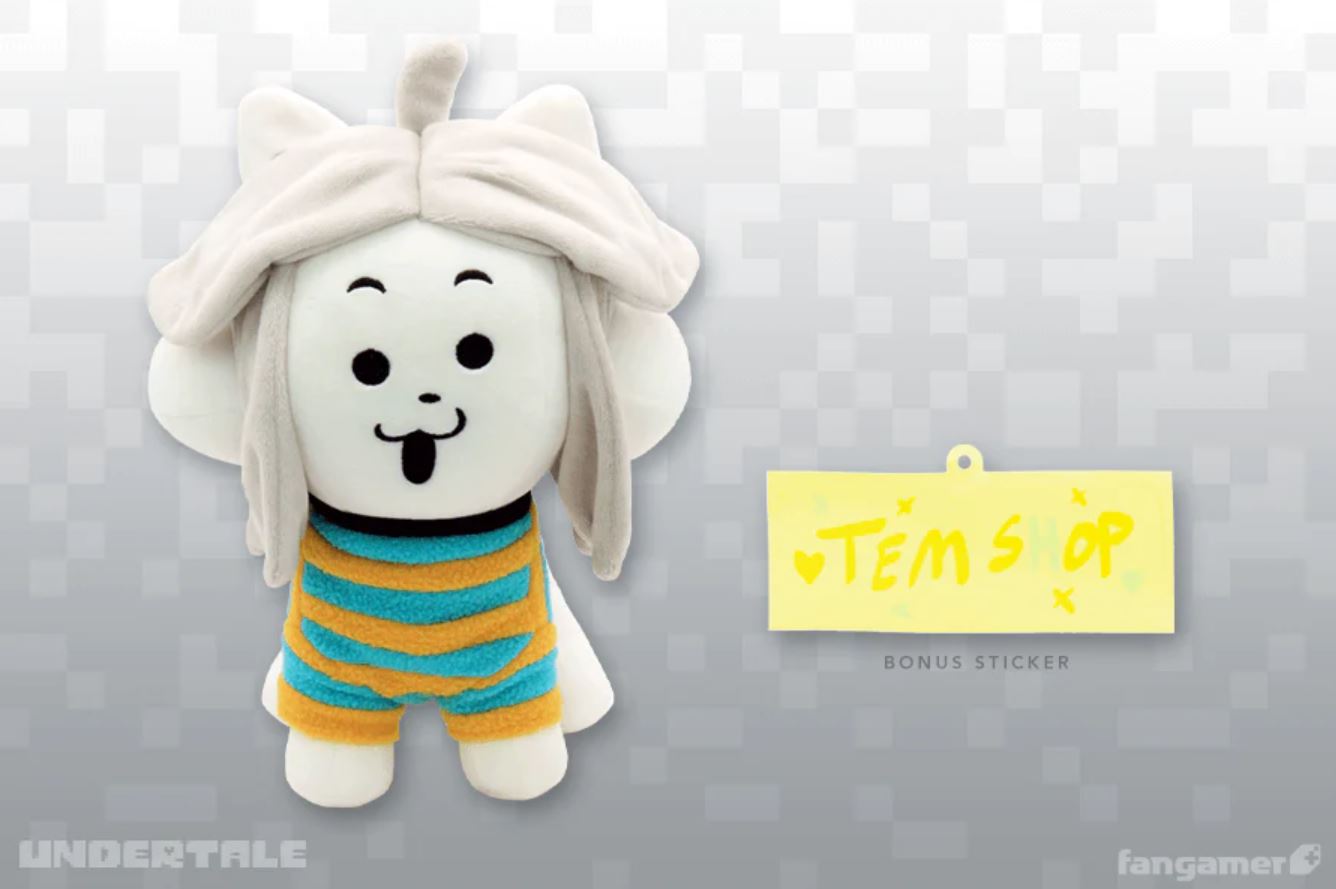 The Undertale Temmie Easter egg plush is another surprise in the making, with an unusual connection to Sans and his brother. The underground creature is also a vendor in the game, making it a memorable addition or alternative to Sans plush. Meanwhile, the Temmie plush looks like its in-game character.
Undertale Temmie Plush Pros:
The Undertale Temmie Easter egg plush matches the character nicely
The Temmie plush hides a surprise inside
It has the same clothing, eyes, and features as the in-game character
Undertale fans will enjoy adding a Temmie plush
Undertale Temmie Plush Cons:
You'll wait a long time to get the Temmie plush
You must cut it open to find a surprise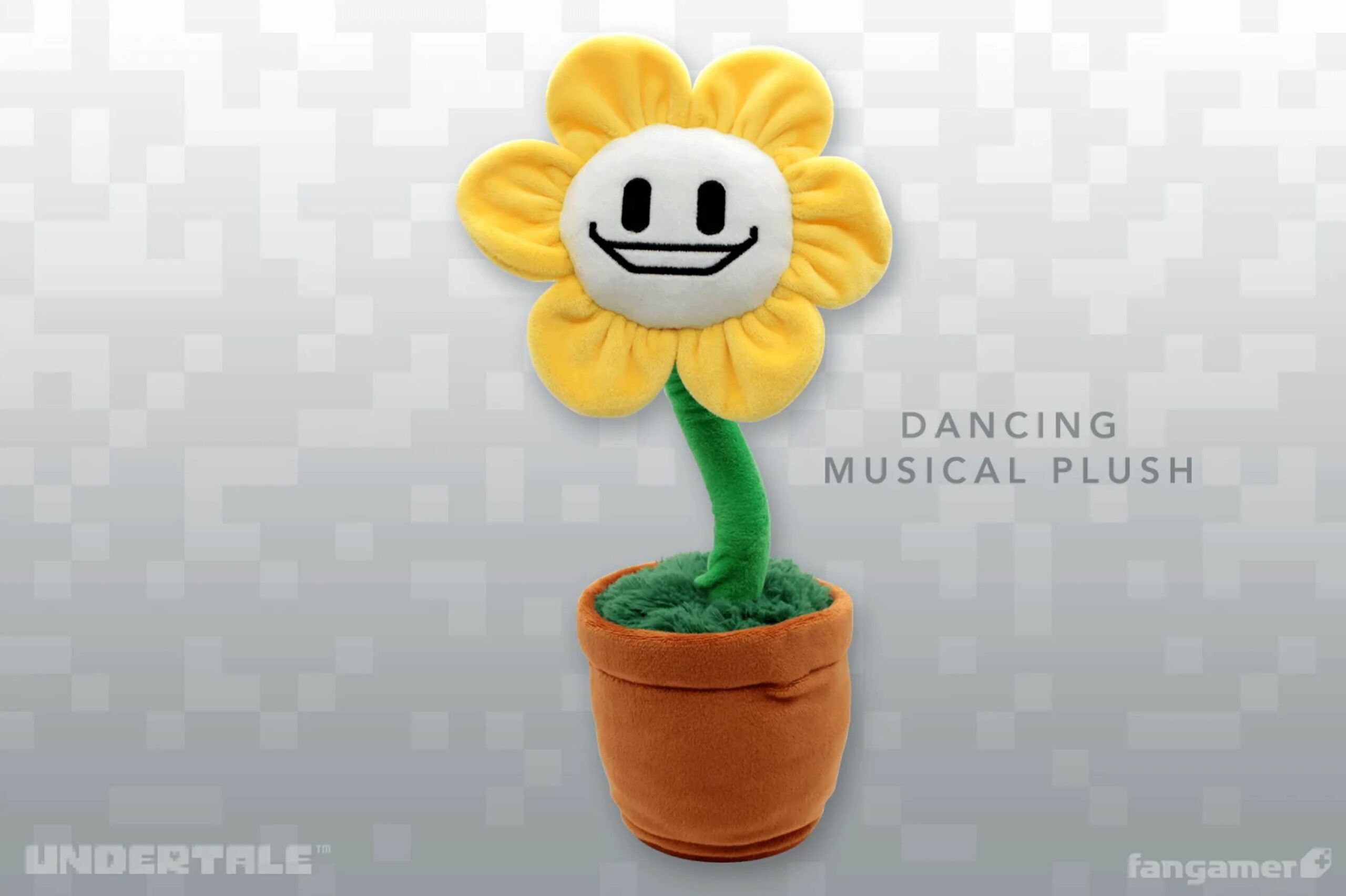 The Undertale Dancing Flowey plush is unique because it moves around to music. In addition, it looks like an innocent sunflower, but gamers know the Flowey plush well from the Undertale game. The Flowey plush is a fan creation with an authenticity tag from Saber Murphy's store, and it has four dance moves.
Undertale Flowey Plush Pros:
The Undertale dancing Flowey plush mimics the in-game character
The Flowey plush has four dance moves and comes with an original tag
It looks similar to the naughty Flowey in the Undertale game
Fans might enjoy adding a new type of Undertale alternative plush
Undertale Flowey Plush Cons:
It will take longer to arrive
It requires batteries to sing and dance
It looks far too innocent and sweet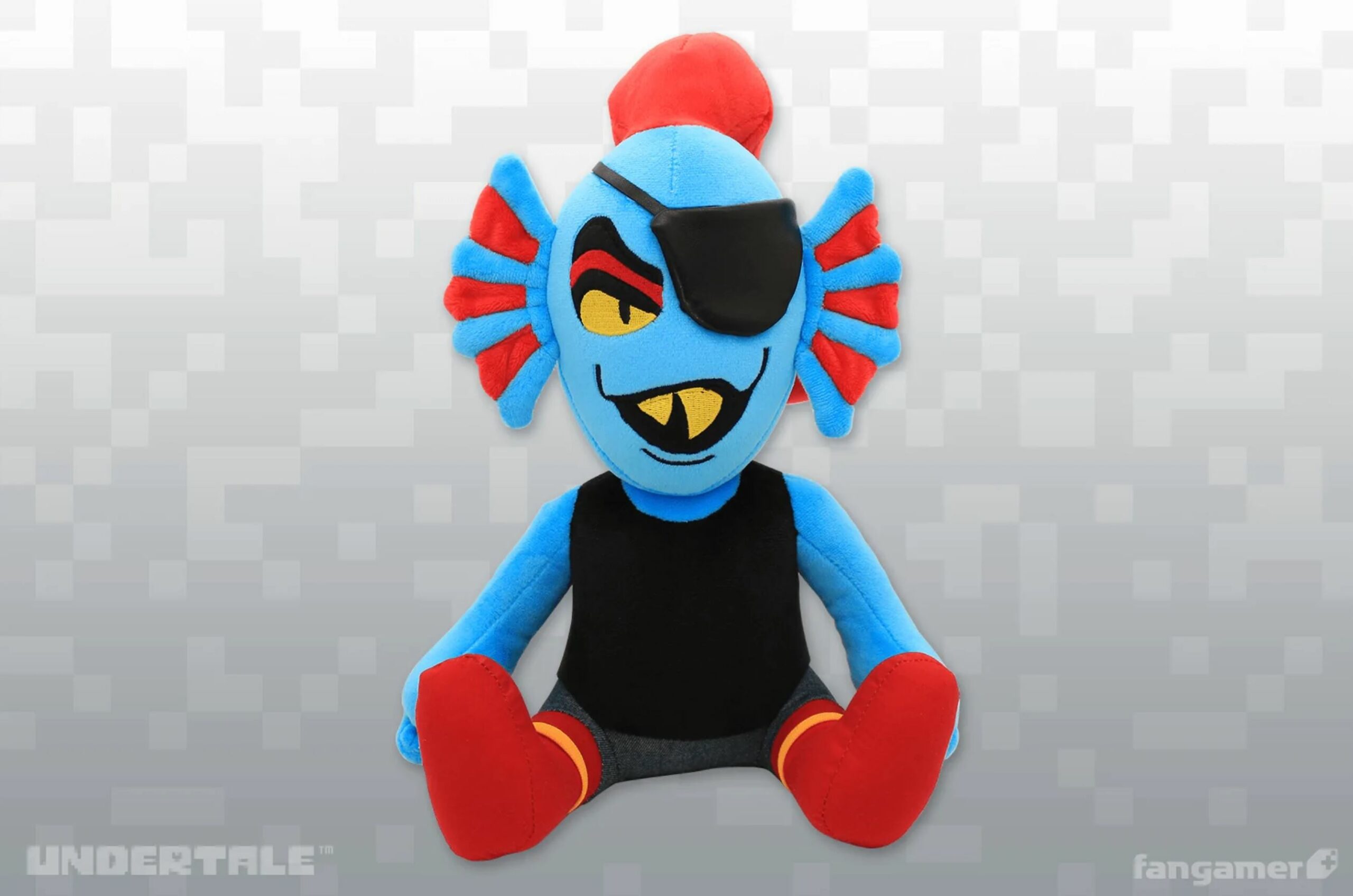 The Undertale Undyne Easter egg plush represents the protector of the underground in the game. Meanwhile, it's another fan creation supported by Saber Murphy and comes with a surprise inside. The Undyne plush has an evil design to match its in-game character, and the fishy plush from Undertale is bright and colorful.
Undertale Undyne Plush Pros:
The Undertale Undyne Easter egg plush is another excellent alternative or addition to the Sans collections
The Undyne plush comes with a brilliant surprise inside
Her features, eyes, colors, pirate patch, and gills match the character perfectly
Gamers and Undertale fans will enjoy adding Undyne to the collection
Undertale Undyne Plush Cons:
The Undyne plush takes time to arrive
You must cut her open to reveal the surprise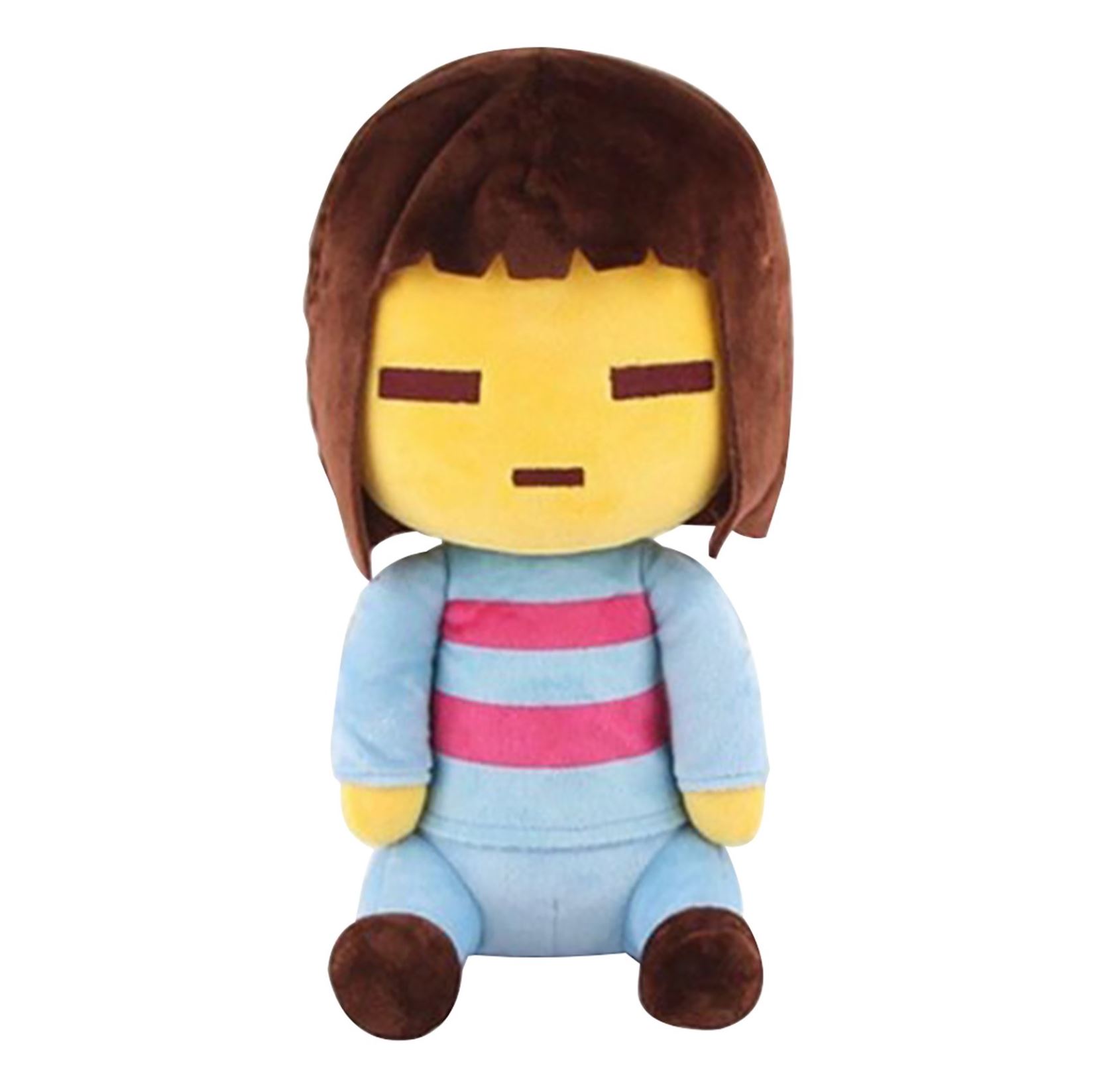 The Undertale Frisk plush is my final recommendation for an alternative or addition to a Sans plush collection. The game wouldn't mean anything unless Frisk was the playable character. She's a minimal design to match the game's character. Meanwhile, the eight-inch Frisk plush suits her in-game personality and style nicely.
Undertale Frisk Plush Pros:
The Undertale Frisk plush is a must-have addition to the Sans collections
The Frisk plush has excellent details matching her game character
Her minimal eyes, mouth, and stiff design are suitable for the game's fans
Undertale fanatics will want the playable plush character
Undertale Frisk Plush Cons:
She doesn't have many details, but it should be that way
The felt hair is a design flaw from the fan
FAQs
Question: What Is a Sans Easter Egg Plush?
Answer: Sans Easter Egg plushes are plush toys you can open, typically by destroying the plush, but you'll find something inside. It seems insane to cut them open, but Sans and Undertale plush are famous Easter eggs hiding unique gifts inside. Cutting Sans open would reveal red stuffing that looks like blood.
Question: What Can You Find Inside the Undertale Toriel Plush?
Answer: Undertale's Toriel plush also has an Easter egg inside, hiding something more accurate for her in-game character. When cutting her open, you'll find a white heart or soul-shaped gift inside Toriel. Any original plush from the Fangamer website includes an Easter egg inside when you destroy the handmade plush.
Question: How Many Sans Plush Versions Can I Buy?
Answer: Unfortunately, you can't buy many versions of Sans plush yet. You won't find cross Sans plush, dream Sans plush, or dust Sans plush. In addition, no one has designed a horror Sans plush or an ink Sans plush from fan art or games. However, you'll find these four variations of Sans plush:
• Undertale Nightmare Sans Plush
• Undertale Error Sans Plush
• Underfell Fresh Sans Plush
• Underfell Sans Plush
Worst-case scenario, you can reach out to custom designers on Etsy or other plush designer stores. At the same time, you wait for fans to add more versions of Sans plush to regular stores.
Sans Plush Guide: Conclusion
Sans plush is entirely founded in fan art, Indie games, and an ever-evolving range of versions. In addition, he has an excellent selection of alternatives to add to your Sans plush from the Undertale characters, including Papyrus, his brother. Ultimately, fan-driven content, merchandise, and games are top-notch collectibles.
So, I recommend buying the Undertale Original Sans Plush as an Easter egg. I recommend buying two to cut one open and collect the other. Not many versions of Sans exist yet. So, I encourage you to buy what's in the market before versions and fandoms change what exists. You won't regret Sans plushies.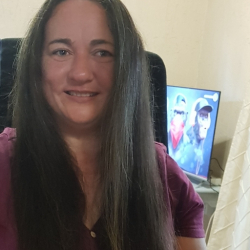 Latest posts by Caroline Lambert
(see all)