Kids love foxes, whether an arctic white fox or a famous cartoon character. Hence, my best fox plush guide will appeal to the younger children who want the animals they saw in movies or at the zoo. My family has collected plush for three generations, with me in the center. So, I'll ensure your kids have fox plushes they love.
My kids enjoy foxes in cartoons and real life. In addition, they enjoy owning quality animal plush that perfectly encumbers the elements of the creatures. Indeed they love Pokémon plush and Squishmallows. However, they also want plush toys that tell a story. So, let's tell the story of the best real and fictional famous fox plushes.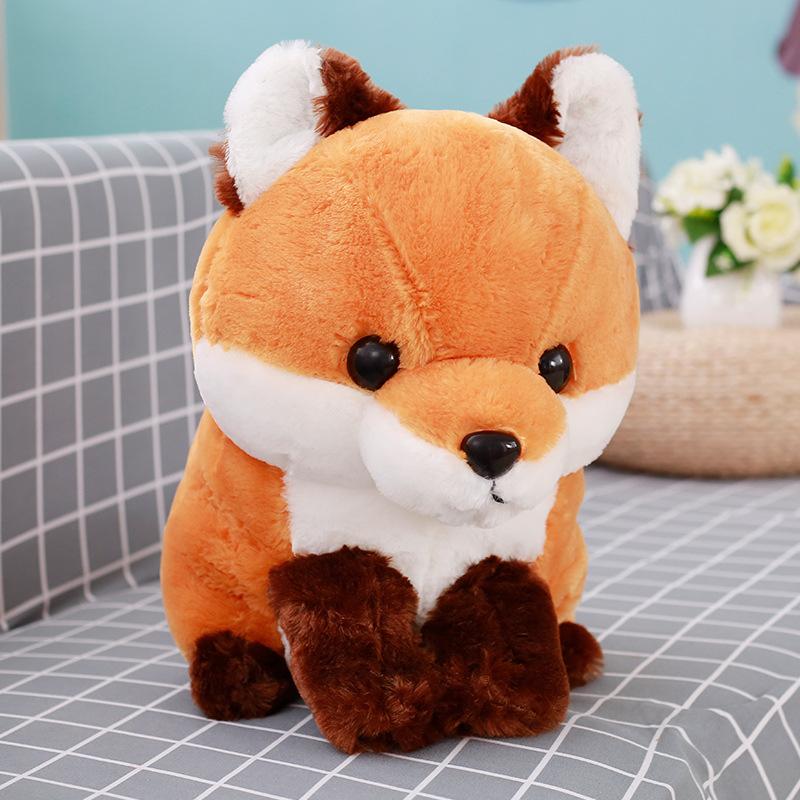 Best Fox Plush: Bottom Line Up Front
Foxes are incredible animals with skills and abilities beyond our comprehension. In addition, children love them because of movies or seeing them in zoos. Fortunately, many types of fox plushes exist, fictional and real. I'll share the fox plushes that appeal to younger children.
Indeed, hundreds of fox plushes are on the market. Some of these top picks will suit adult plush collectors, too. But first, I'll show you how fantastic the fox is before diving into my buying tips to ensure you find the right one. In addition, I'll share my secret about how I chose the best foxes among hundreds of options.
So, I'll use a careful system to pick only the best. Meanwhile, I must share my top two picks. The first one is a fictional fox plush. The Fox and the Hound's Tod Fox Plush is as close to the movie character as you'll find. The oversized fox plush looks everything like his on-screen animal, and he has exquisite features.
My second ultimate fox plush finds inspiration in the real-life animal. The Hansa Gray Fox Plush looks so real that it might scare visitors. The colors, body proportion, fur, and paws have insane details that make it look more natural than wild animals. You won't find a closer match for a fox plush.
However, before diving into the best picks, let's learn more about foxes and how they work for kids.
A Complete Guide to the Best Fox Plush
Classic fox plush is incredible for any child because of the animal's physical features. Still, the famous ones appeal to kids who enjoy their characters. You don't realize how famous a fox is until you dive into why children love them and where they originate. So, let's learn about the fox and how they make sumptuous plush.
Tips for Buying the Right Fox Plush
You can buy fox plush for four primary reasons. Firstly, you might have an avid young fan who loves animals. Alternatively, you might have a fan of a famous fox. Next, young kids may want sensory or interactive fox plushes. Finally, collectible fox plushes are a rage, but they appeal mainly to older kids.
So, let's look at the options to help you buy a suitable fox plush for the right kid.
1. Famous Fox Plushes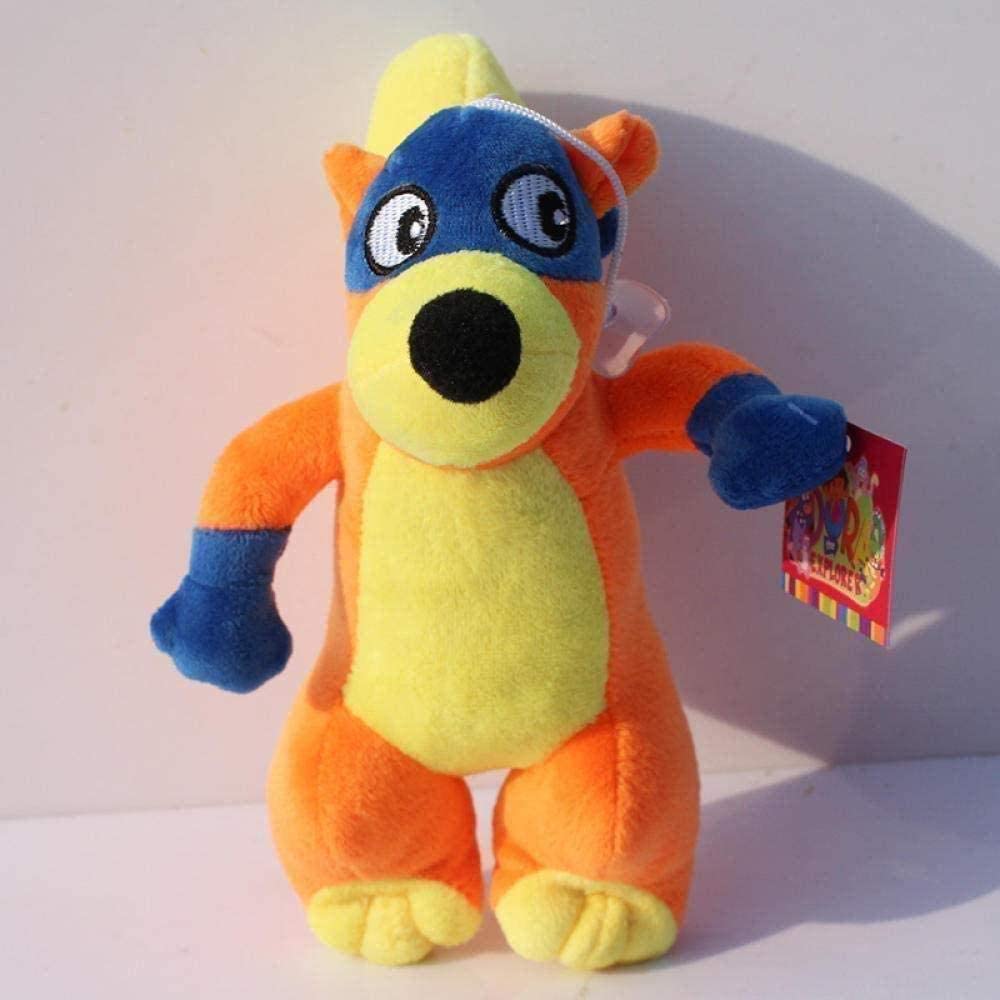 The fox is such a famous animal that it stars in our children's fictional worlds. Foxes are part of mythology, video games, and many stories. However, some foxes became famous among younger crowds. Here are some examples of wildly famous foxes in children's movies, series, and cartoons:
Kurama is a nine-tailed red fox from Naruto
Nick Wilde is a Zootopia citizen with some sly habits
Swiper is a speedy and clever fox from Dora, the Explorer
Tails is the adorable sidekick of Sonic the Hedgehog
Tod is the handsome fox that falls in love with Vixey in Disney's Fox and the Hound
2. Natural Fox Plushes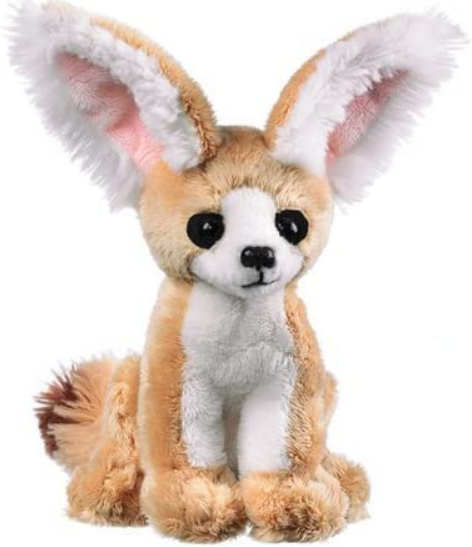 Natural fox plushes also come with famous faces if your child loves the woods or the zoo. For example, your kid might never stop talking about the adorable Fennec fox they saw last month. In that case, buying a real-looking fox that matches the animal would be perfect. The Wildlife Artists Fennec Fox Plush would be ideal for them.
In summary, children might enjoy natural fox plush more, and you can pick one that appeals to how your child uses it. Meanwhile, the foxes children see in zoos are also famous for their species. So, famous foxes can include natural ones and not only movie animals.
3. Functional Fox Plushes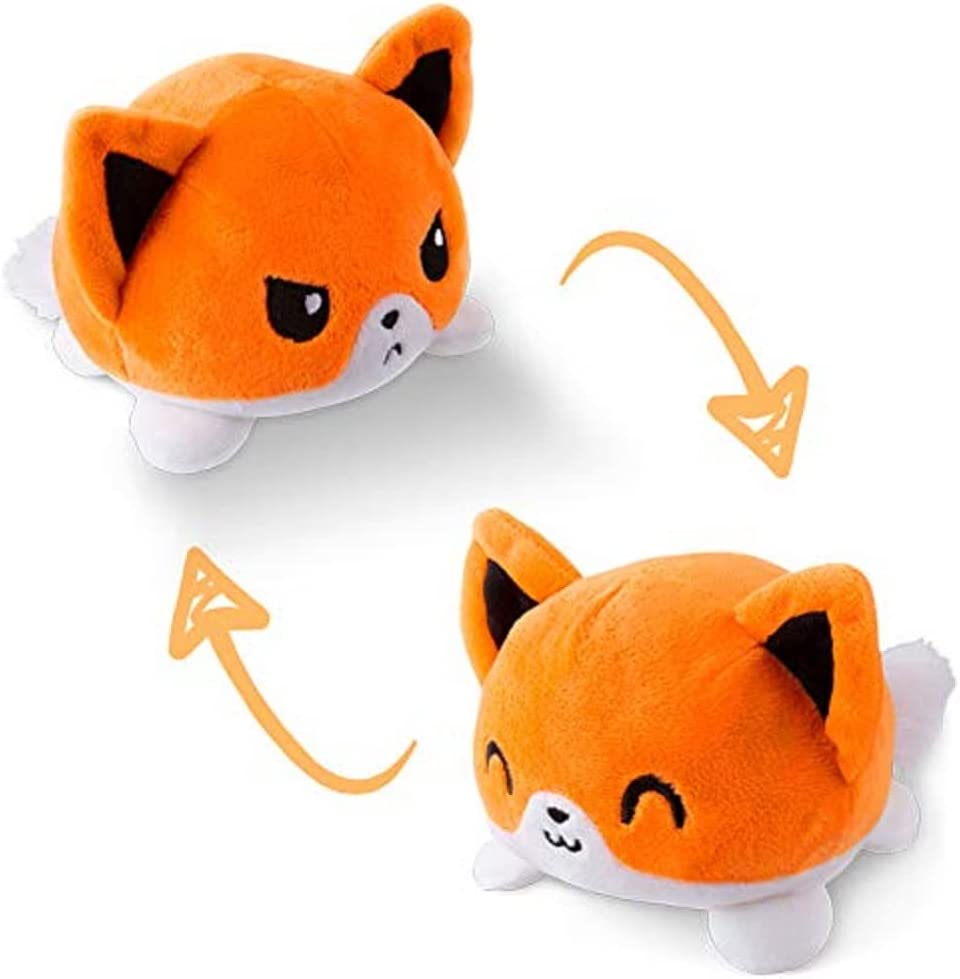 Functional fox plushes are best for little kids. Toddlers will love the sensory experience of playing with a Wild Republic Fennec Fox Plush with textured pieces. Otherwise, younger kids might benefit from learning to express emotions with a TeeTurtle Reversible Fox Plush. Some fox plushes have functional purposes for children.
4. Collectible Fox Plush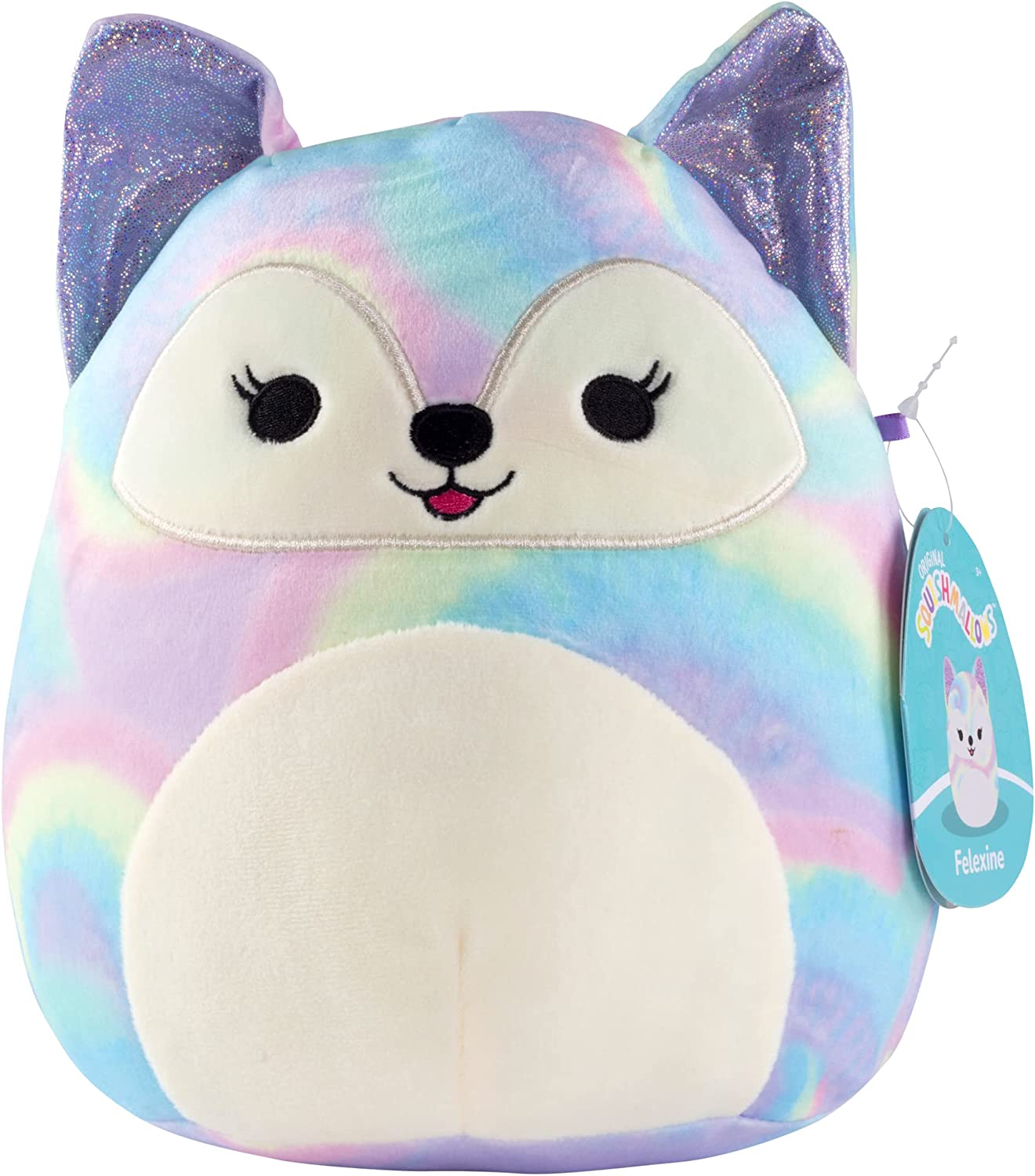 Collectible plushes include a well-known brand, Squishmallows. They're incredible and feel better than marshmallows. However, they appeal more to older kids and adults. Also, they don't portray the animals accurately. You'll find many different fox Squishmallows, some including:
How I Picked the Best Fox Plush
Straight off the bat, I'll stick to famous and natural foxes by picking the ultimate choices. I already mentioned the famous fictional foxes. However, I'll use another section to include the top pick for arctic, red, silver, gray, and fennec foxes. They're famous enough to fit among the fictional animals.
In addition, every top fox in both categories must meet my strict requirements:
The fictional fox plushes should be between eight and 14 inches for kids who want various cartoon plush. However, the natural fox plushes must be 12 inches or taller for younger kids to display and cuddle.
It should represent the real or fictional fox perfectly, meaning the colors must be ideal, and the body proportions must match the fox.
The plush must be high quality, meaning I want solid stitching, embroidery, and bright colors. It mustn't show any skew parts or have poor stitching.
It should come from easy-to-purchase online stores like Walmart, Target, and Amazon.
Best Fox Plush Guide: 5 Fictional Foxes
Fictional foxes include some famous names, like Tails and Swiper. I played Sonic for many years, and I'd collect his plushes. However, five famously fictional foxes will appeal to younger children. So, let's learn more about each fox and why they're better than other versions.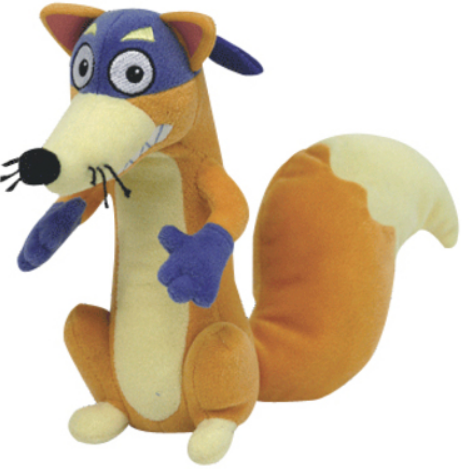 Dora, the Explorer's Swiper Plush is an adorable ten inches full of excitement for young kids. The fox's fur colors are accurate, and the cartoon-inspired plush is an excellent choice for little fans. The only part that doesn't fit well is that Dora's Swiper has a bright blue cape and mask. However, it's the closest match.
Swiper Fox Plush Pros
Dora's Swiper plush has good body colors
The fox plush has exquisite details showing teeth
The eyes have depth with a white dot in the middle
The fox even has whiskers to finish his accurate design
Swiper Fox Plush Cons
The blue cape and mask don't match perfectly
It's an ultra-stiff plush that can't move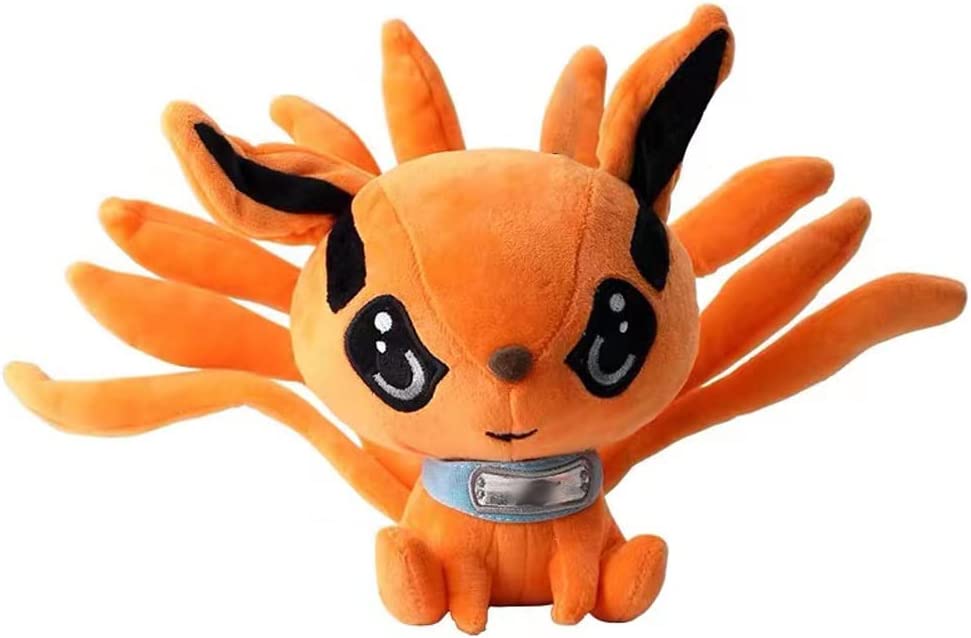 Naruto's Kurama plush stands over 11 inches tall, which doesn't look like it when you see the picture. However, the nine-tailed fox plush has a lot of excellent details. Only its face doesn't match the slender style of the anime fox. However, Naruto is a classic anime series, and younger kids can watch it. This plush is the closest match.
Kurama Fox Plush Pros
Naruto's Kurama plush has bright and accurate colors
The Kurama plush's eyes are more profound than most, with many details
Its ears are as quirky as the anime show's fox
The nine tails impress me with their durable design
Kurama Fox Plush Cons
Kurama's head should be slender, like in the anime show
Kurama's body is also slightly shorter than the show's fox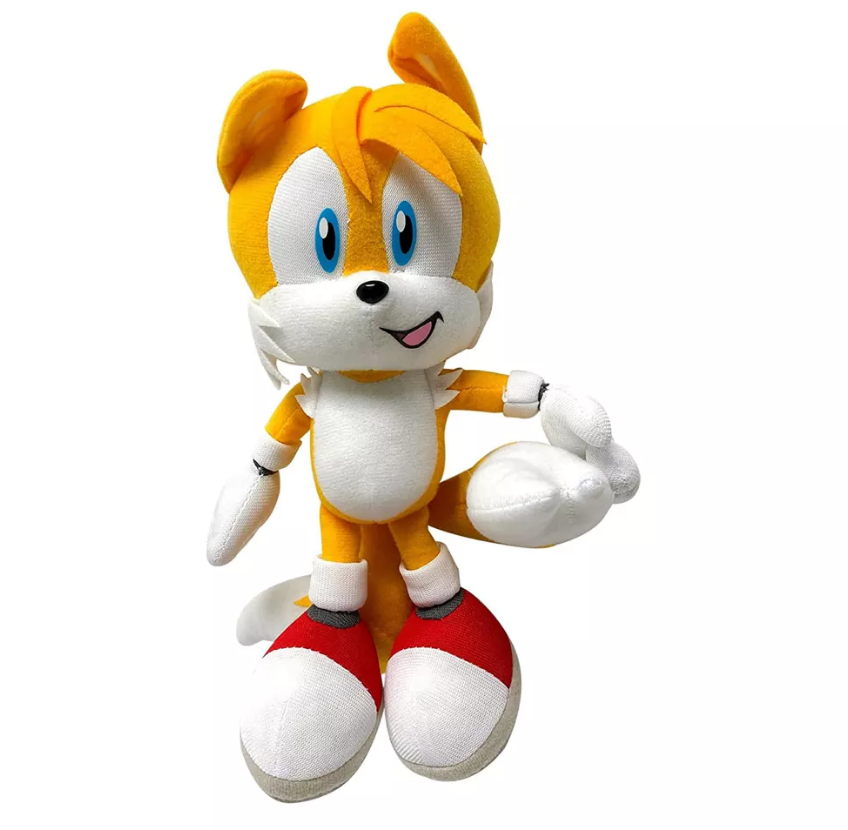 I played Sonic the Hedgehog as a child, and my kids still enjoy the crazy antics of Sonic and Tails. Tails is one of my ultimate fictional foxes, and I wrote all about the best Tails plush before. I see the fox as more than Sonic's sidekick. However, this nine-inch plush has excellent details to match the in-game fox from head to toe.
Tails Fox Plush Pros
The Tails plush has bright colors to match the game's character
He has an incredible facial expression and details
The plush holds its tail like the fox would occur in the game
The shoes, hair, whiskers, and face match perfectly
Tails Fox Plush Cons
Tails might make kids want the rest of Sonic's plushes
The ears are thin and flimsy enough to break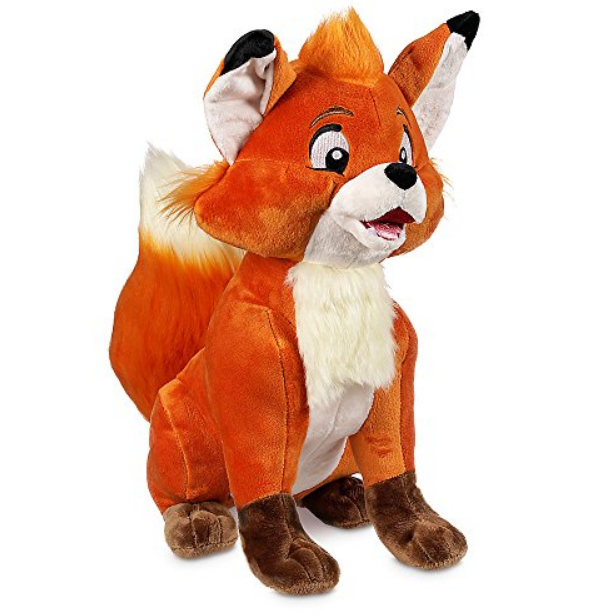 The Fox and the Hound was one of Disney's most beautiful friendship stories about animals. My kids watched the movies as old as they were. Tod is the fox's name. He befriends an unlikely bloodhound, and the two become inseparable. Vixey is the other fox from the movies, but Tod's 13.5-inch plush is perfect.
Tod Fox Plush Pros
Tod's fox plush is accurate in color and shades
Tod's upper ears are black, and his paw ends are brown, like in the movie
He has the same goofy look on his face as he does in the films
Tod's fuzzy texture would match his character nicely
Tod Fox Plush Cons
The fox plush's ears are too thin and fragile to break
Tod's texture should be consistent over his body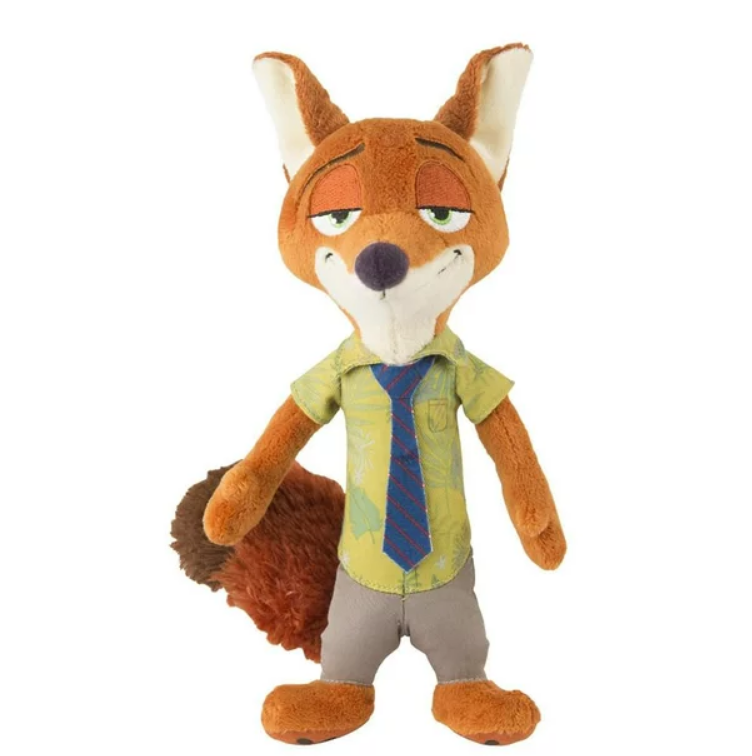 Nick Wilde from Zootopia is one of Disney's sly foxes, but he makes the perfect plush match. The Nick Wilde plush even has that sly expression with low eyelids. I can imagine him fooling Judy with those slick eyes. In addition, the 11-inch plush has exquisite details around his face and paws.
Nick Wilde Fox Plush Pros
Nick Wilde's plush is the ideal match for the movie
His colors are spot-on, and he has the same expression
Nick Wilde's plush has excellent quality details on the clothes and tail
His ears are strong enough to stand tall for a fox
Nick Wilde Fox Plush Cons
Nick Wilde's character is questionable in the movies
Kids will break Nick Wilde's plush tye off with playtime
Best Fox Plush Guide: 5 Natural Foxes
Nothing beats a real fox. My daughter loved the fennec fox at the Hartebeespoort Zoo in South Africa. It was a sleepy little guy, but it grabbed her attention. Also, did you know that fennec foxes are tinier than most species? It's why people love them so much. Meanwhile, let's see the best of all five fox species.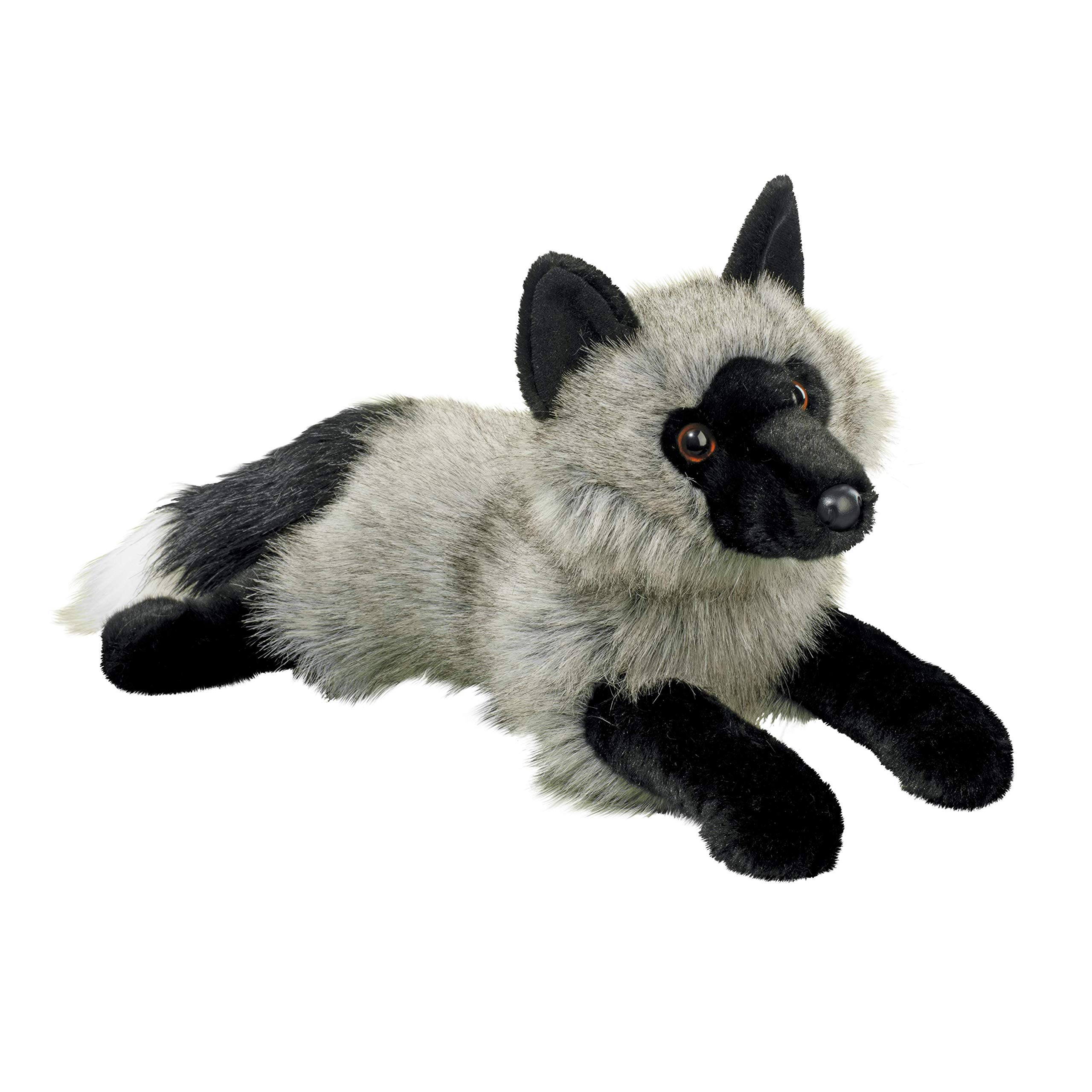 A silver fox isn't merely a handsome older man. Instead, it's a beautiful creature that roams the woods as the red fox's close cousin. However, the silver fox has some color differences, showing beautifully in this plush. The 20-inch silver fox plush is a giant for children to enjoy cuddling and keeping as their protectors on the bed.
Silver Fox Plush Pros
The giant silver fox plush has exquisite details in color and placement
The silver fox's plush fur is ultra-soft and long enough to admire
The dark tail, paws, ears, and snout represent the suitable species
Children will go wild for an enormous silver fox plush that plays protector
Silver Fox Plush Cons
The fox's face should have slightly more dark gray going up the sides
The ears and paws don't match the rest of the plush's texture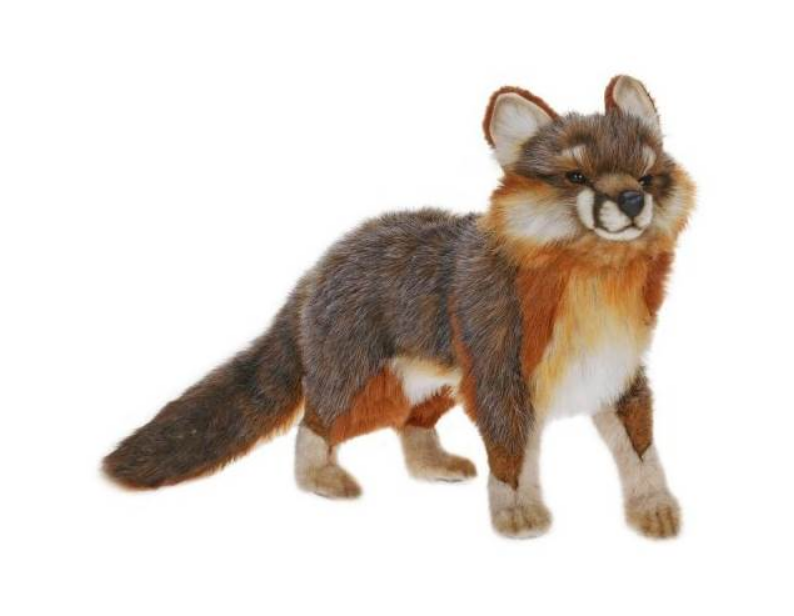 The gray fox plush represents a cat-like animal that earned the nickname, cat fox. It behaves more like a cat than a dog, and it's a well-known species in America. People also call it the tree fox because it climbs high into the trees. However, this 16-inch gray fox plush is similar to the real thing, and it's gorgeous.
Gray Fox Plush Pros
The gray fox plush looks everything like real foxes in the wild
The fox's body height is spot-on, and the fuzzy texture feels like a real fox
The gray fox's colors are beyond beautiful, showing how many shades the species has
This fox plush is next-level in quality and design, and it may work well for animal lovers of all ages
Gray Fox Plush Cons
The plush is ultra-stiff and won't move
The snout should be slightly longer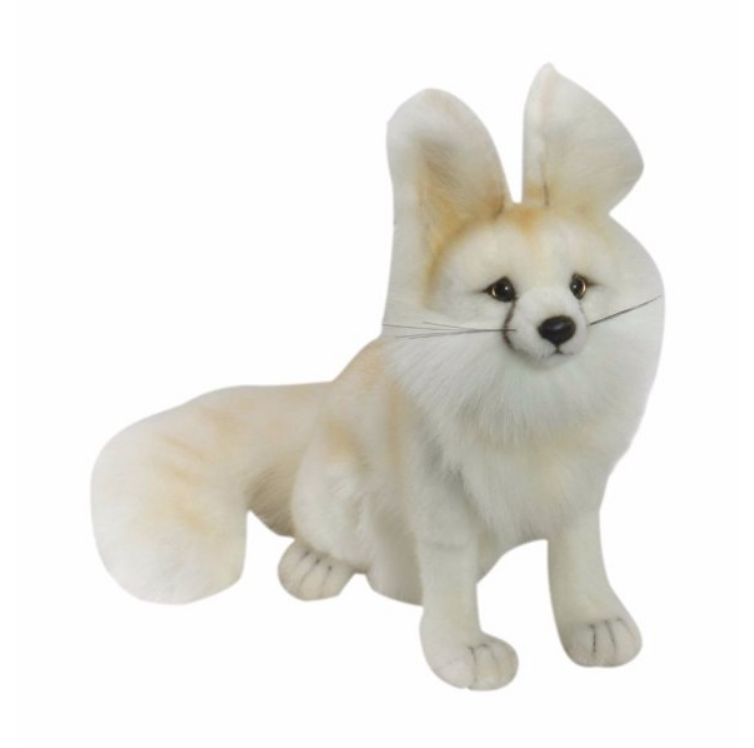 An arctic fox has numerous styles in the wild. However, the snow or white fox is the most well-known species in the Northern Hemisphere. Meanwhile, Hansa made another fox plush that looks real enough to be a sculpture. In addition, it has rusted and burned tinges of shade on the ends of the 13-inch plush fox's fur.
Arctic Fox Plush Pros
The arctic fox plush uses the right colors because they aren't snow-white
It accurately portrays the fox's long fur to keep warm in the cold environment
The arctic fox's face has an odd expression that looks worried, adding extra detail
The paws look adorable to enhance the idea of keeping warm in the icy weather
Arctic Fox Plush Cons
The arctic fox's ears are broader and longer than they should be
The whiskers look unreal and out-of-place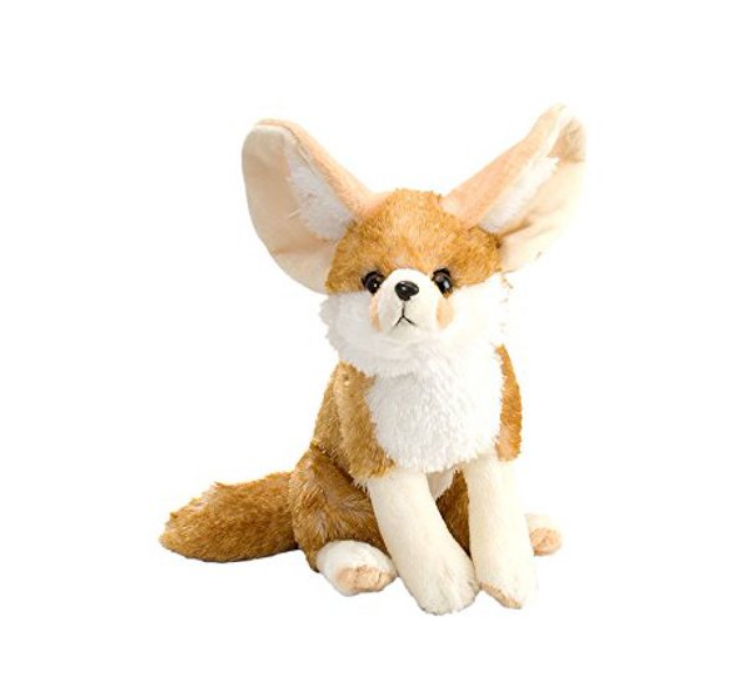 Finally, the fennec fox plush is my daughter's favorite. She loves the curious and skittish little creatures. These poor animals behave like scared cats but are tiny versions of adorable foxes. The Wild Republic has a few incredible fox plushes, like this 12-inch fennec beauty. My daughter would be grabbing my screen right now.
Fennec Fox Plush Pros
The fennec fox plush has beautiful details that look accurate
It also has fur inside the ears, which you see on the actual animals
Its gigantic ears represent the curious little creature perfectly
Fennec foxes are popular with kids, as they're so tiny compared to others
Fennec Fox Plush Cons
The fennec fox plush's colors aren't exact
The position seems too calm for the skittish fox species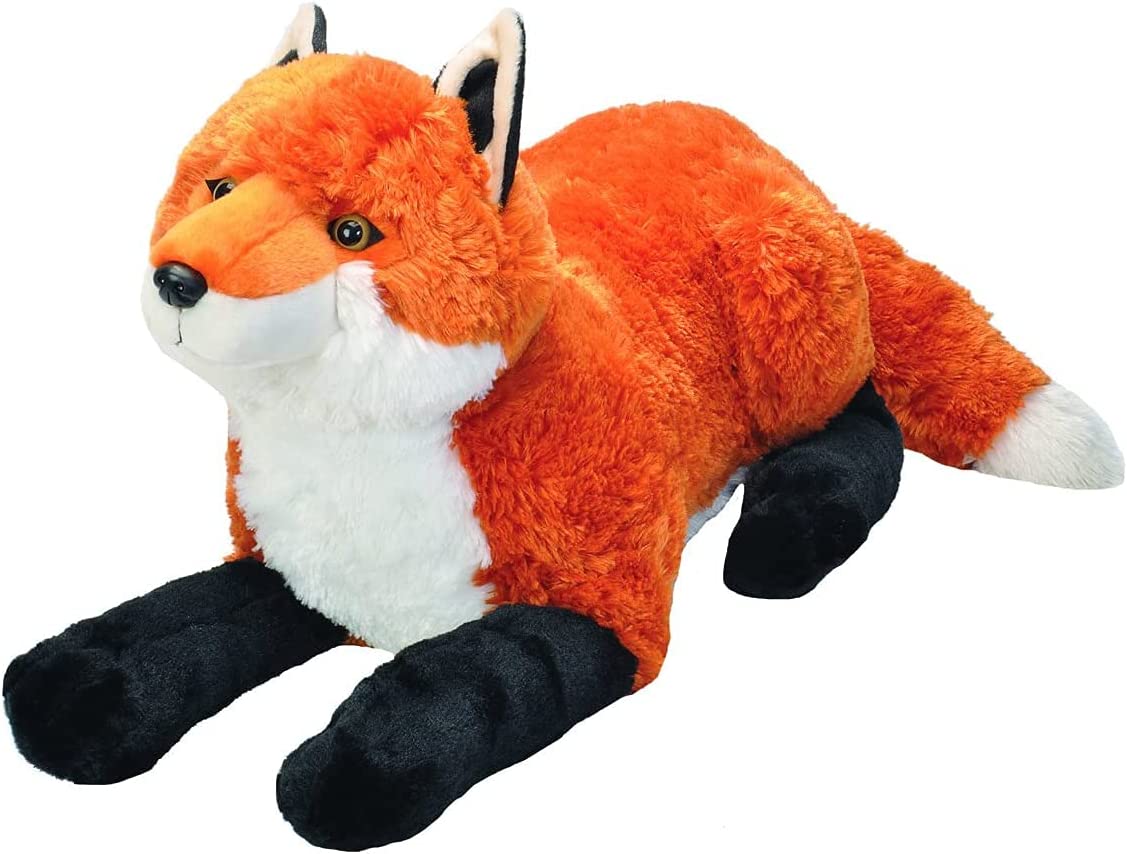 The red fox plush represents a famous species often shown in movies and cartoons. Meanwhile, I love that this 30-inch jumbo red fox plush matches how the species is one of the most significant among foxes. The details aren't far off, and the jumbo fox plush is an excellent protector for a child's bed.
Red Fox Plush Pros
The jumbo red fox plush looks close to the real wild animal
It has shorter fur and a longer snout, like the wild red fox species
The shorter ears and black legs and paws suit the red fox nicely
Young children love enormous animal plush like the red fox
Red Fox Plush Cons
The details aren't spot-on for the species, but they're close enough
You can't buy a 30-inch fox plush for a baby or toddler, as it poses a risk
FAQs
Question: Which Fox Squishmallow Is the Most Adorable?
Answer: I'm crazy about Squishmallows, but they don't fit my realistic look criteria for this article. My ultimate choice is Felexine, the Rainbow Fox Squishmallow, because she has more color than others. Her rainbow tie-dye patterns make me love her, and her girly eyes and shimmering inner ears make her look like a fantasy.
Question: Do Beanie Babies Make Fox Plushes?
Question: Does the Minecraft Fox Have a Plush?
Answer: Minecraft has plushes for everything in the game, including the fox. The Minecraft Fox Plush is cute and looks like the game's character. However, it would only appeal to Minecraft fans because it hardly looks like a fox in real life. It might have a red fox's colors, but the shape is purely Minecraft.
Best Fox Plush Guide: Conclusion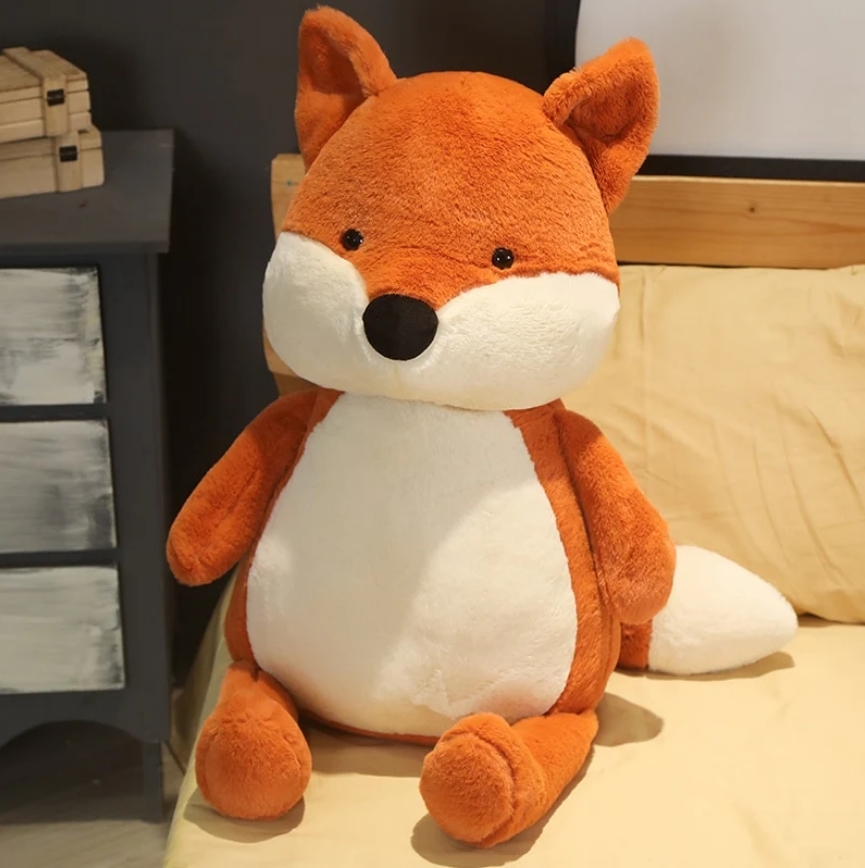 Appealing to a young child is as simple as choosing a plush that looks as much like the species as possible. Meanwhile, four types of fox plushes appeal to different kids and collectors. The best fox plushes look like genuine wild animals, or the superstars children watch in movies.
The Fox and the Hound's Tod Fox Plush is an excellent recommendation for kids who watched the Disney classics. The fox matches the film's character perfectly. Otherwise, I recommend buying the Hansa Gray Fox Plush because it looks frighteningly real. I've never seen such impressive quality on an animal plush.
It doesn't matter which fox you need; you've seen ten exquisite plushes. So, buy your child their intelligent, cat-like fox plush to encourage their love for wild animals more.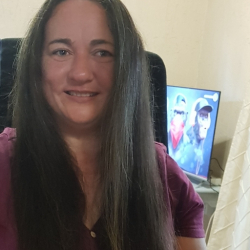 Latest posts by Caroline Lambert
(see all)