Since childhood, I've been collecting plush toys, and I'm known as an oddball collector who orders the weirdest plush. What thoughts steal your attention when you hear about dragons? I'll show you how to inspire the best-stuffed collection for kids and fans in this Best Dragon Plush Ideas article with the answer to that question.
I don't mean my plush dragon ideas weirdly suck. I mean, you'll be left in awe of what ideas I recommend. I'm a creative mom with kids who love dragons and squishy toys. Working as an antique collector for more than a decade, I've helped countless people collect unique choices.
Let me help you find the perfect dragon plush idea for yourself or your kids.
Bottom Line Up Front
The best dragon plush ideas come from within your mind. What you think about dragons will transform into ideas for the plushies. I can pick 500 examples to show you, but it's up to what you feel when you hear about dragons. It depends on what your children love about the dragons they see in cartoons and games.
My daughter assumes dragons are adorable, and she loves the Aurora Sprinkles Dragon Plush. She thinks dragons are small, so she likes the Stretch Milk Dragon Plush idea. I don't mind because it's a sensory toy and a best friend plushy. On the other hand, I'm a fan of fierce dragons or those with attitudes.
The Spyro, the Dragon Plush, appeals to my gaming side, while the Jumbo Icy Viserion Dragon Plush ices my obsession with fantasy drama shows. I'm as much a fan of the Pokémon Dragonite Plush as my kids, and the Lifelike Plush Giant Dragon With Wings reminds me why dragons are much-feared in older fans.
Think about the first thing that comes to mind when dragons cross your thoughts. Compare that to the appropriate age of each fan for the dragon plush, and you'll have the best dragon plush ideas yourself. From the might to the ancient mythological dragons, here's an idea of what I found:
And don't stress, I promise more than 29 dragon plush ideas. I'll deliver the three bonus ideas soon enough.
How to Find Dragon Plush Inspiration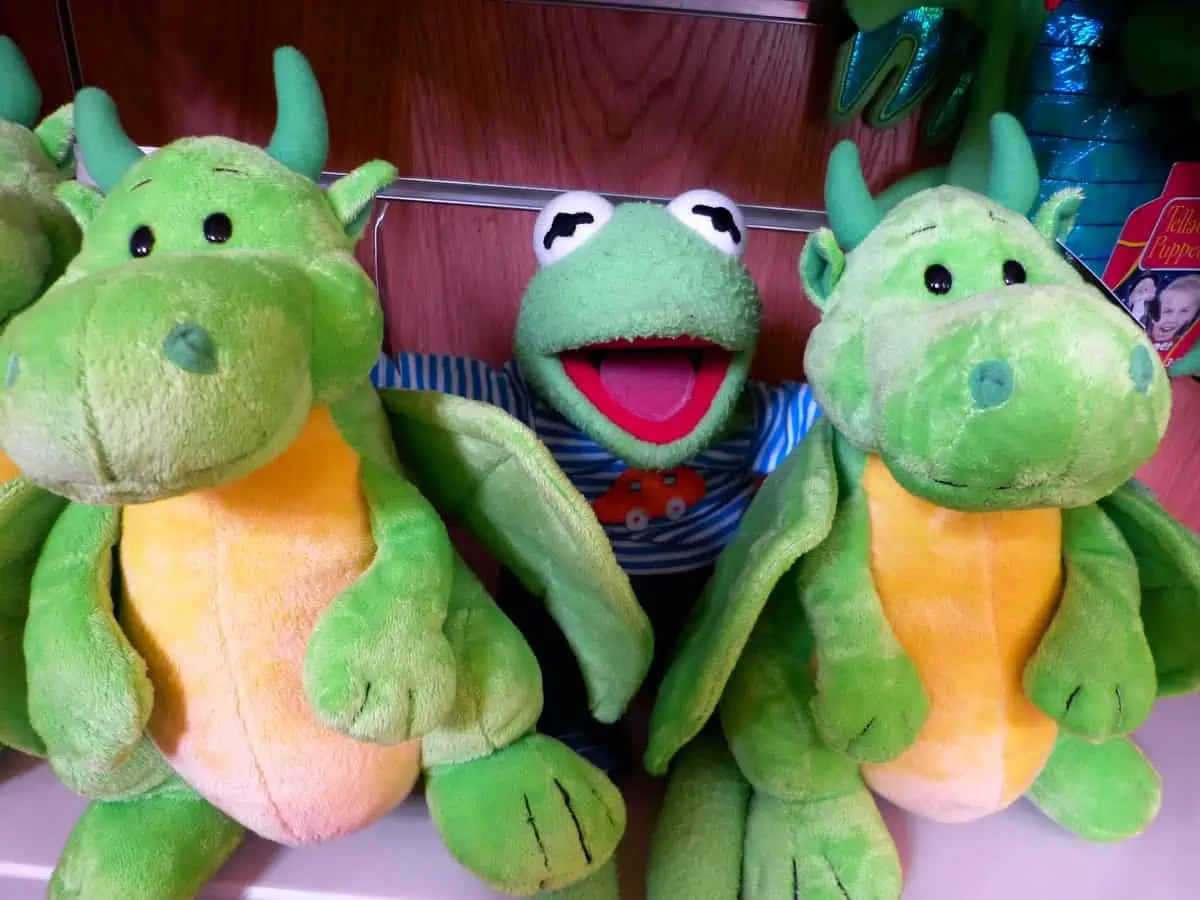 Why should you complicate your choices? Ask yourself, what jumps into your mind when you hear of the word dragon? Children might think cute, fierce, or big. Dragon fans might think mystical, lucky, rad, or wise. Quite simply, I'm selecting the best dragon plush idea for every word conjured when kids and fans think of dragons.
Best Dragon Plush Ideas: Burning Inspiration
You have plenty of dragon plush ideas and inspiration if you use the first words that come to mind when you think about the mystical creatures. I'll show you the best dragon plush ideas for each thought you have. I'll also show you to whom they appeal.
Biggest Dragon Plush Idea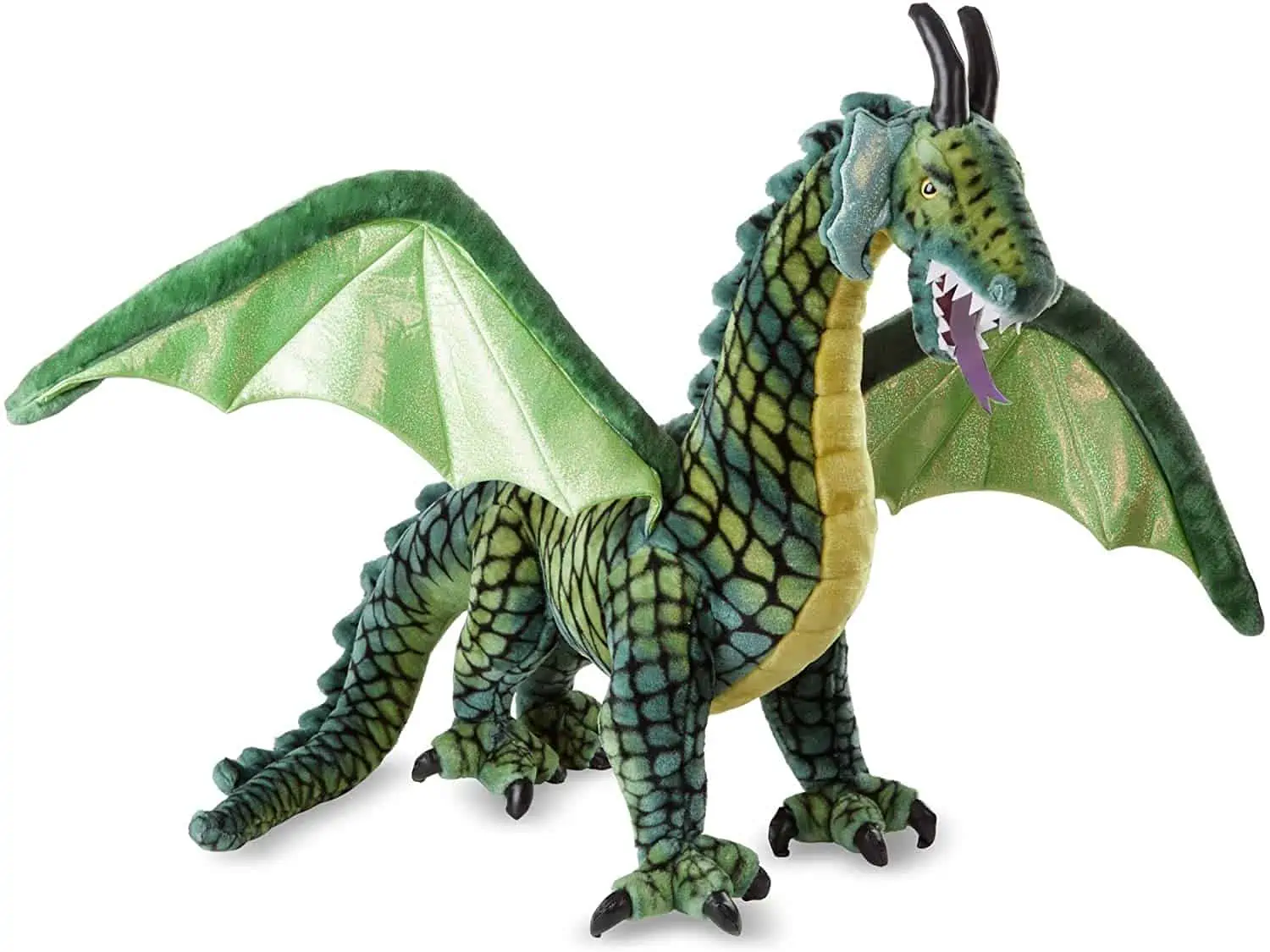 What's the biggest dragon that exists? The Lifelike Plush Giant Dragon With Wings certainly roars onto the scene. It stands a whopping 35″ high with a wingspan over 40″ wide. Children or dragon plush fans adore this gigantic salute to the ancient mythological creature with wings, teeth, and all the gorgeous details included.
Bravest Dragon Plush Idea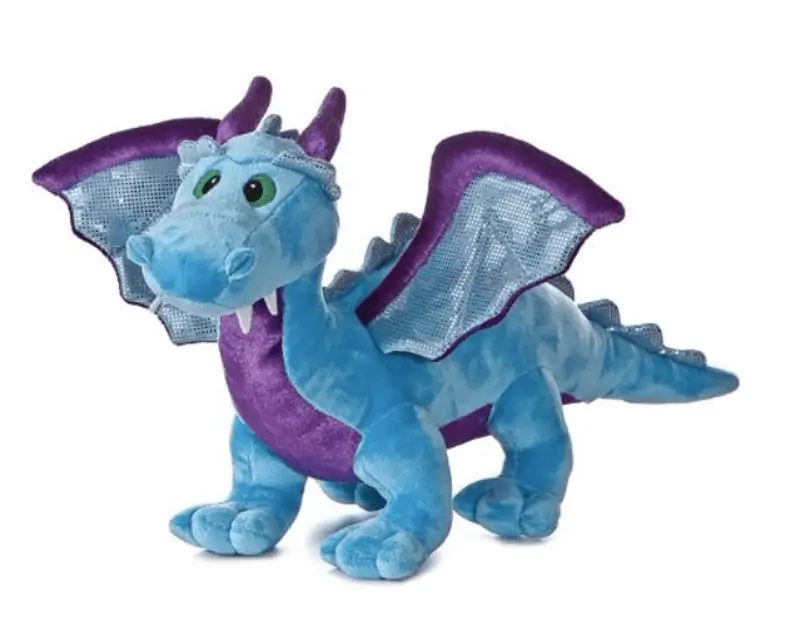 The knights in movies act bravely, but let's be honest. Dragons are the courageous souls of the film. They defend the princess with every last breath. The Aurora Blue Dragon Plush looks like a mighty dragon found in fairy tales, waiting to protect his captive. It works for kids with a fairy tale background but also for fans.
Cuddliest Dragon Plush Idea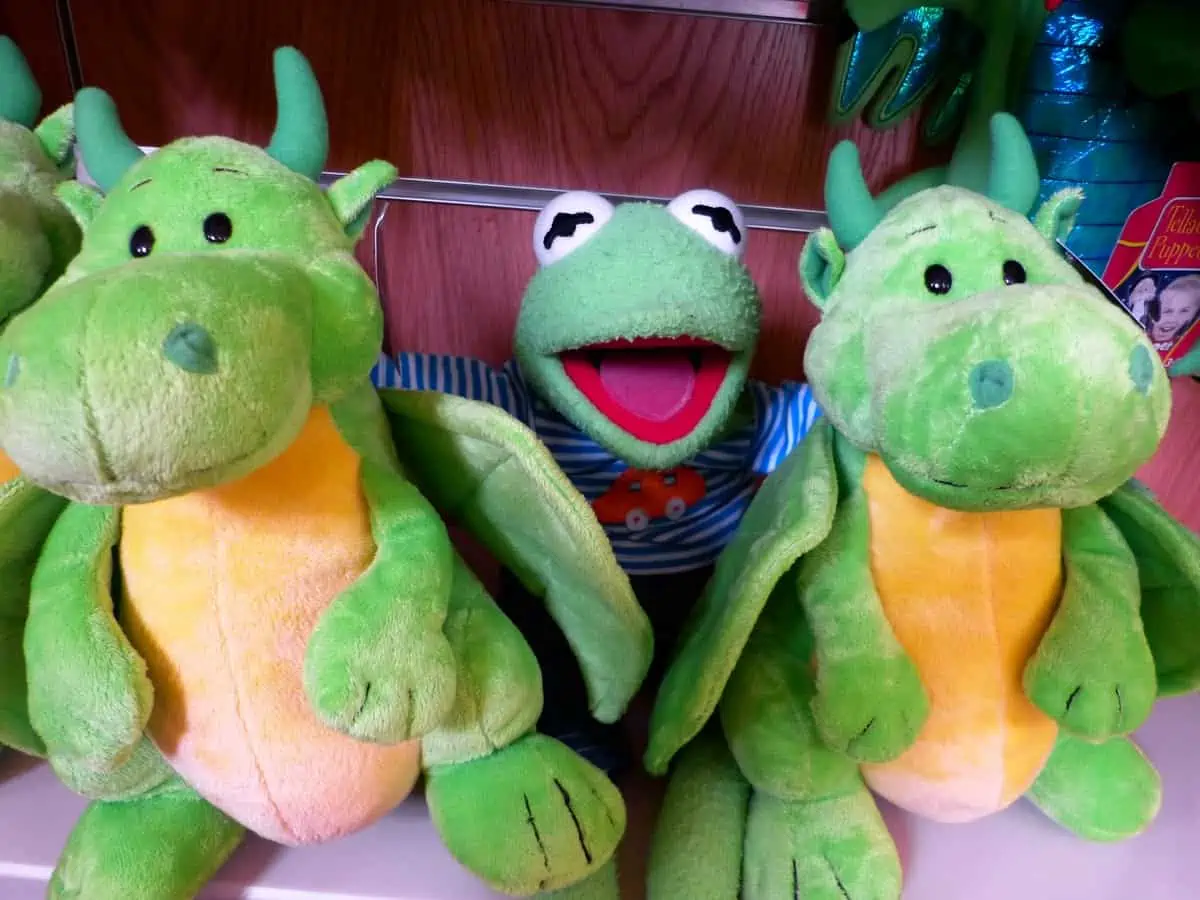 Cuddly might not be the first thought with dragons, but I'm including plush toys in the mix. Kids want cuddly plushies, and the Heatable Baby Dragon Plush is a rainbow-colored, lavender-scented glory to children. Kids who want to hug the heck out of their stuffed toys love it. I'd choose lavender over fire-breath any day.
Cutest Dragon Plush Idea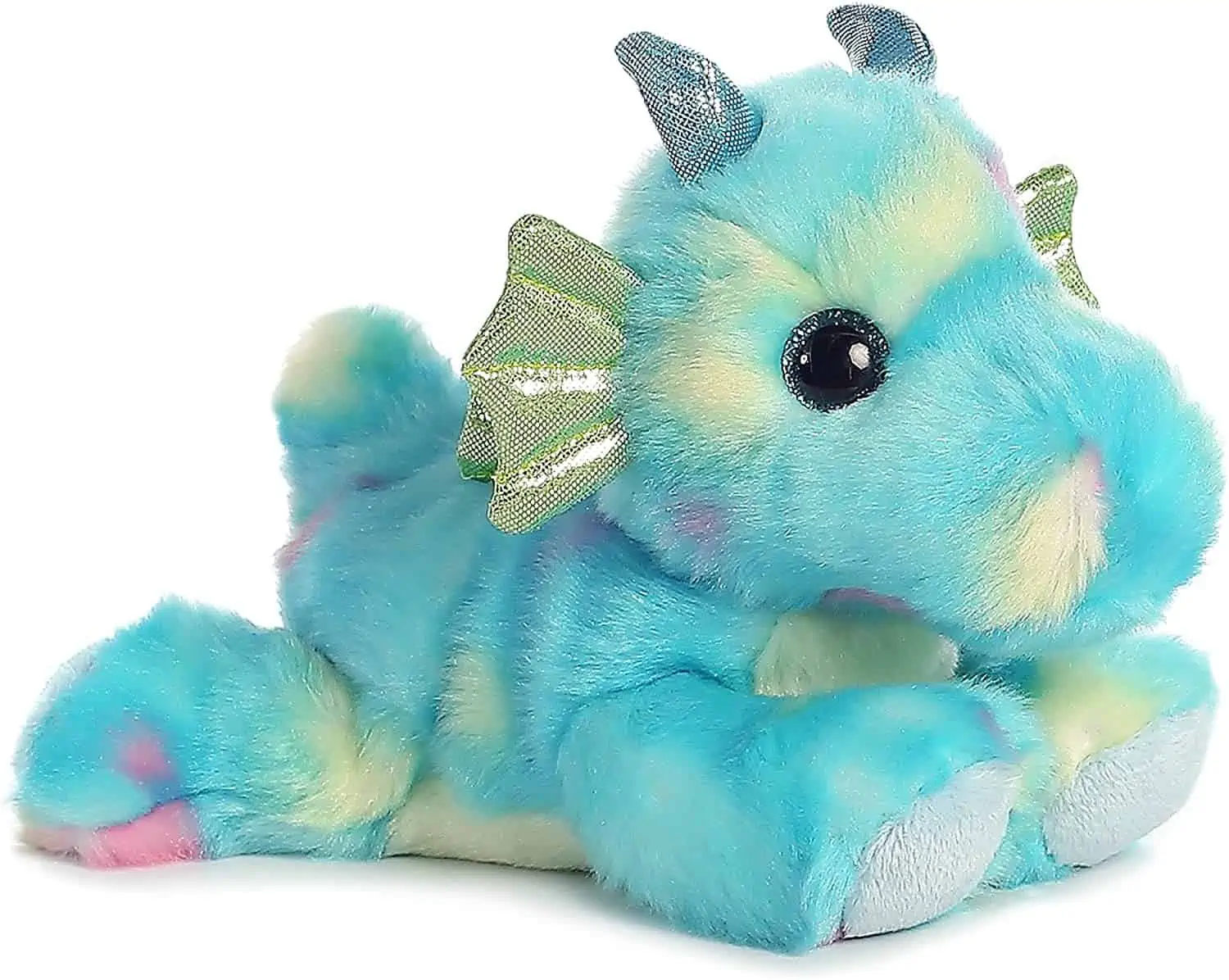 Cute is another word only kids relate to dragon plush, thanks to cartoons like How to Train Your Dragon and Wish Dragon. I found an even more adorable dragon plush idea. The Aurora Sprinkles Dragon Plush can turn anyone's heart into mush. The glittering eyes and rainbow fur are enough to win my daughter's approval.
Fiercest Dragon Plush Idea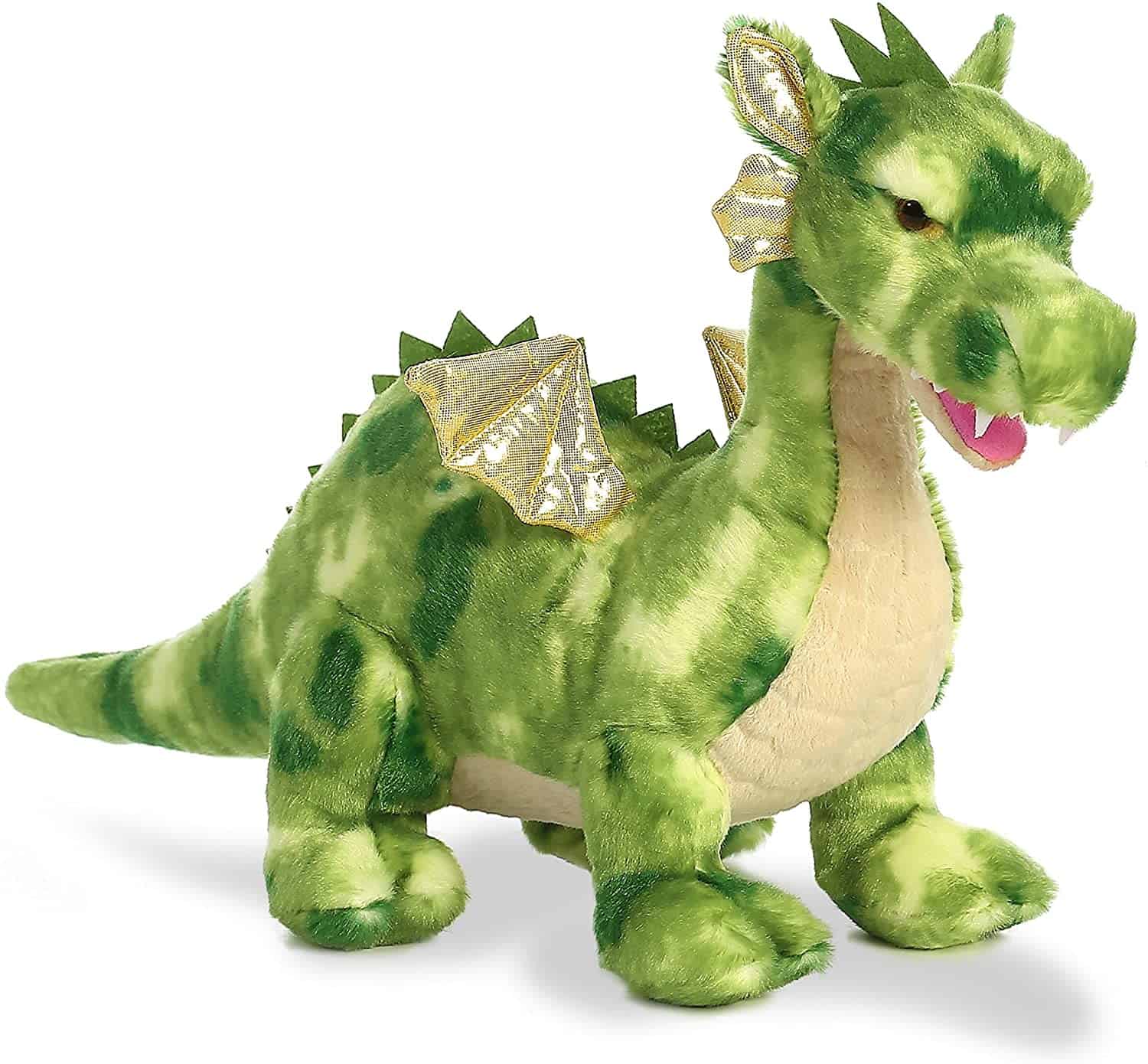 Fierce is undoubtedly a word conjured by the thought of dragons. Maybe dragon plush fans prefer the Vollenth the Green Dragon Plush because it has that look of rage in its eyes. Fury and danger surround the mystical creature with camouflage colors. I can only imagine how dangerous a camouflaged dragon would be.
Friendliest Dragon Plush Idea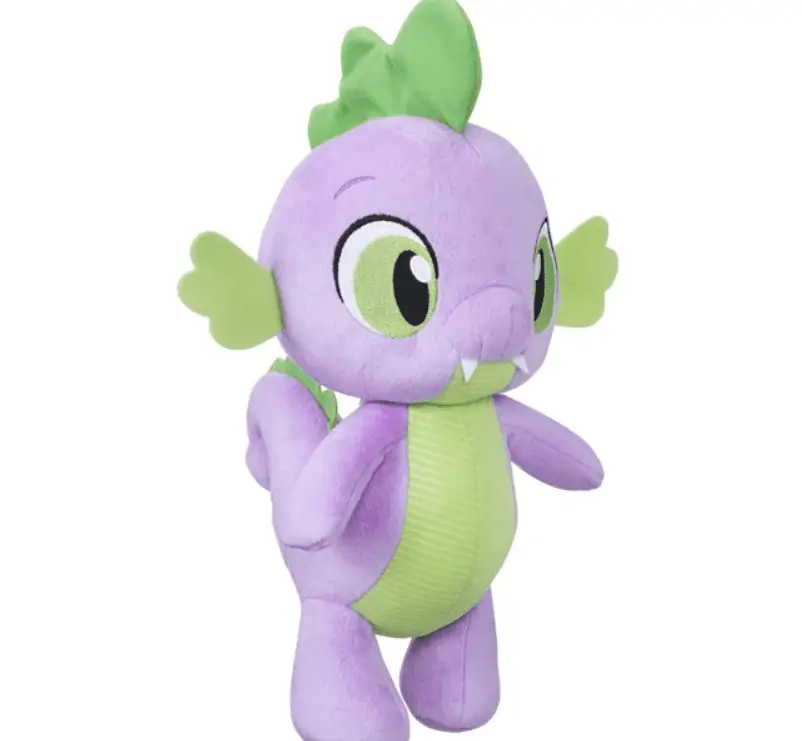 Sure, I love how my kids enjoy magical creatures, but I also like how they adopt best friends with plush toys. Plush toys are still friends for children, and the Spike, the Dragon Plush, looks like a best friend kids would adore in movies. My Little Pony brings the friendliest-looking dragon plush you can imagine.
Funkiest Dragon Plush Idea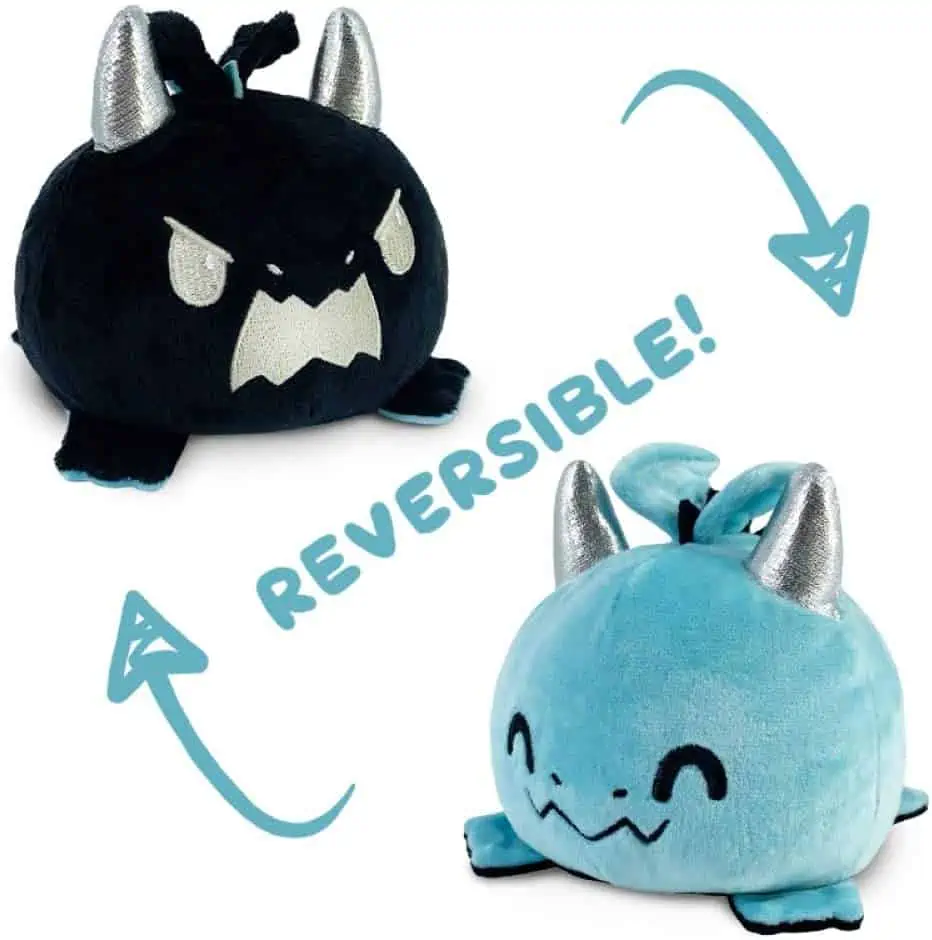 The funkiest option can also include a trending dragon plush idea. The TeeTurtle Reversible Dragon Plush is an excellent choice for kids and fans of the Tik Tok craze. Reversible plushies went viral after a Tik Tok user shared how she uses the mood plush to express herself in the "darkest hours" a woman faces.
Furriest Dragon Plush Idea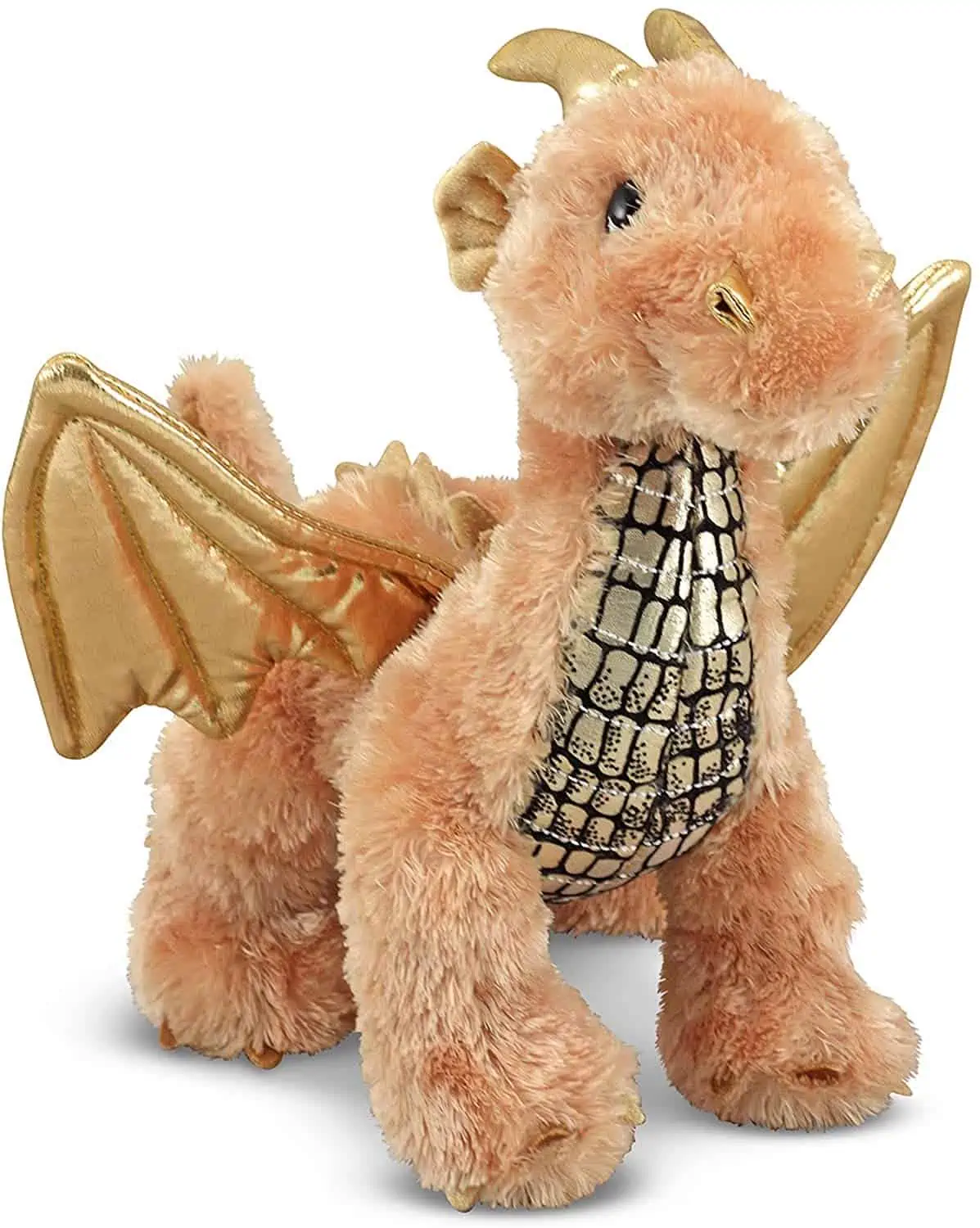 Very few dragons are known for furry exteriors, but the Luster Dragon Plush is something from another realm. It's ideal for children who want to snuggle with their favorite mythological creature. It has a scaly belly, as you'd properly expect from dragons, but the fur is the softest thing you'll ever feel run through your fingers.
Luckiest Dragon Plush Idea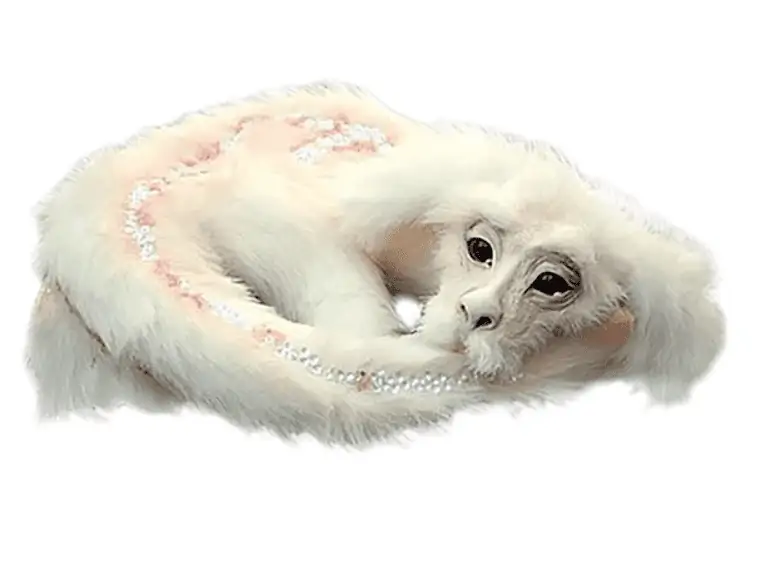 Some dragons are considered signs of luck in Chinese mythology. The Luck Dragon Falkor Doll represents one of the lucky dragons from a neverending myth. It has the whitest fur and feels like a kitten between your fingers. It's also a perfect size, measuring 30″ long. Chinese dragon plush fans will fall in love with it.
Most Ancient Dragon Plush Idea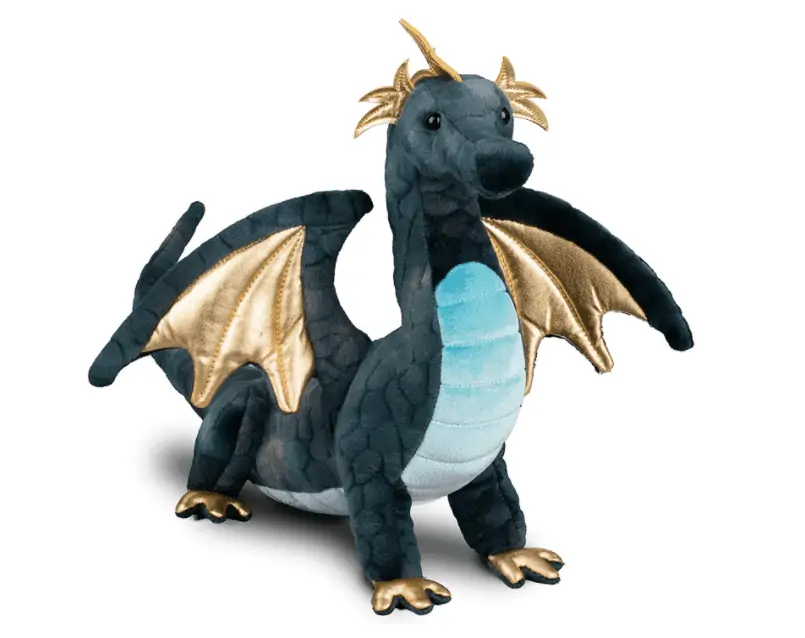 Ancient is undoubtedly a word related to dragons. The Aragon Navy Dragon Plush looks like one of the ancient beasts that roamed mythology. It has scaled effects on its fur and has spanned wings, ready to fly. Children would find comfort with this beauty. I love this ancient-styled dragon plush as a fan.
Most Beautiful Dragon Plush Idea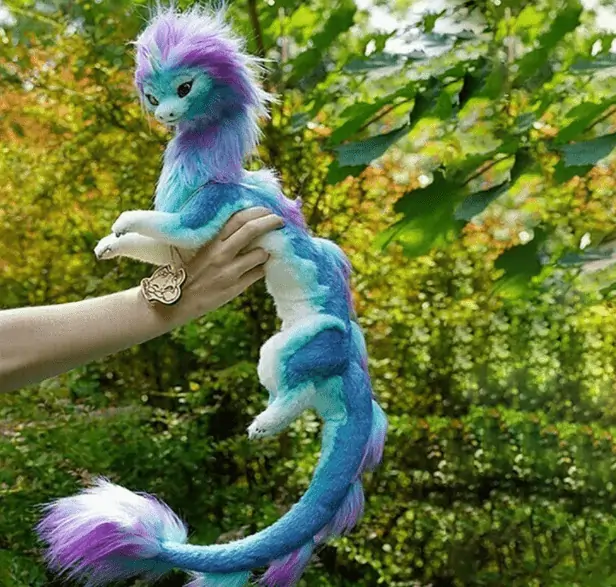 Dragons can be beautiful, or at least Donkey from Shrek thinks so. Okay, I found a dragon plush so gorgeous that I think it deserves a catwalk. The Blue Chinese Dragon Plush represents a majestic and unique creature. It has soft fur and a long rainbow mane, perfect for kids and older dragon fans.
Most Colorful Dragon Plush Idea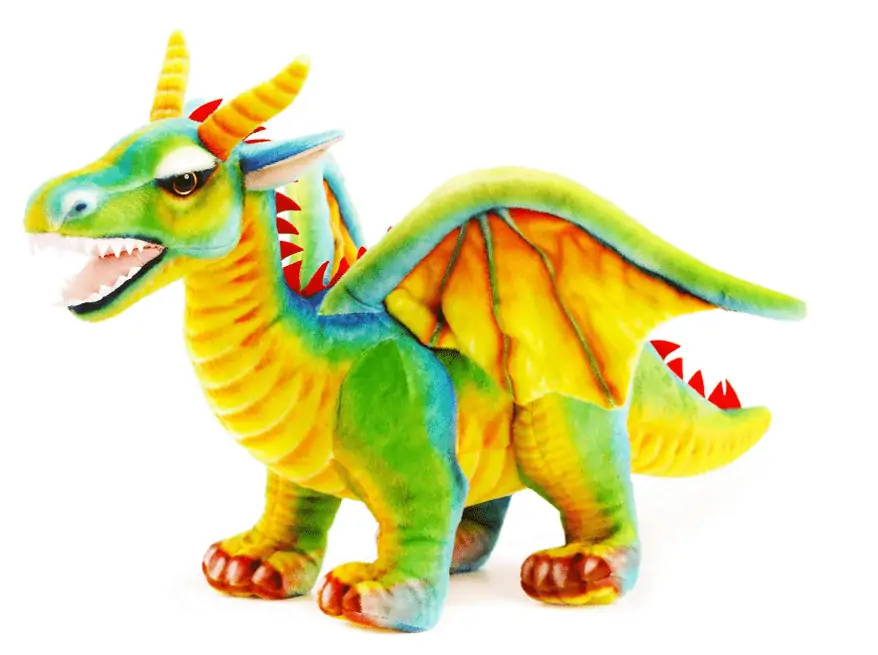 Dragons aren't always colorful. They look red, green, or black in movies and even mythology. However, the colorful dragon plush toys appeal to children who want everything in rainbow colors. The Drevnar, the Dragon Plush, is as bright as they come. It also has a mean expression with realistic-styled wings.
Most Famous Dragon Plush Idea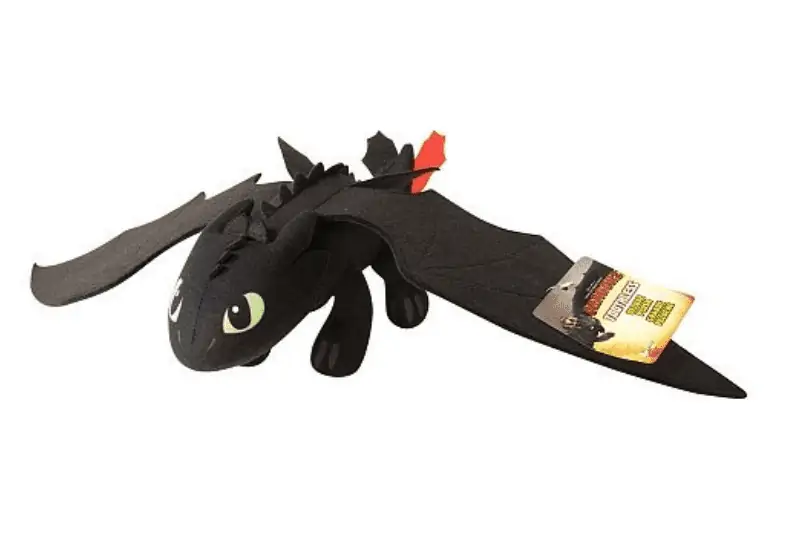 The most famous dragon plush can be many choices, but I'll add one that appeals to children who love the Rescue Riders and How to Train Your Dragon plush toys. The Toothless Plush Dragon Toy is the central dragon from the series and movies. Every child who watches the show wants the merchandise.
Most Legendary Dragon Plush Idea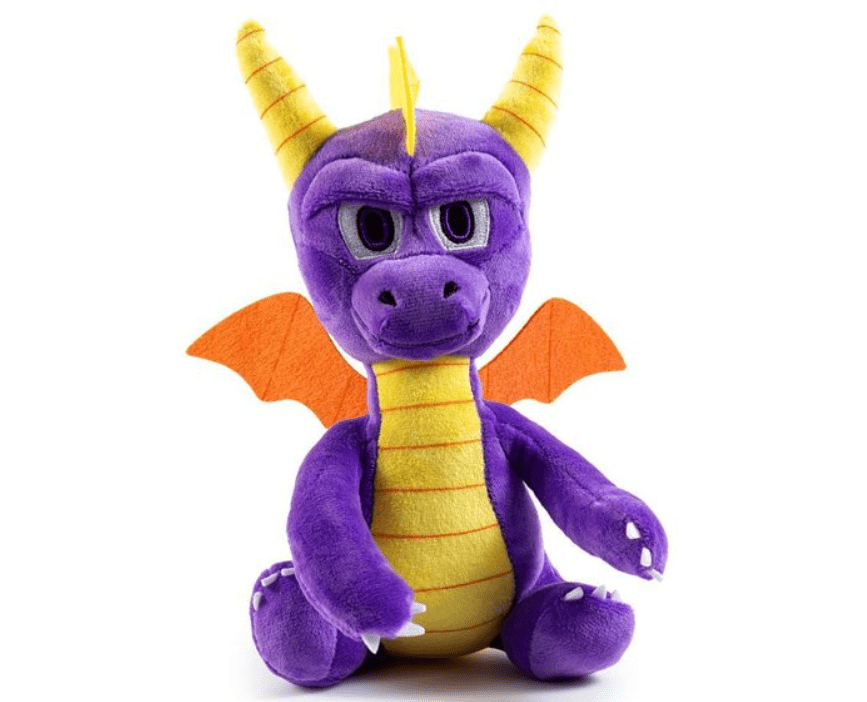 Dragon fans might consider a different famous character if they played the games. Spyro is a legend in the gaming world, and fans would love Spyro, the Dragon, Plush. I played Spyro like a beast when it first hit the Playstation One. The purple dragon with an attitude is one of my favorites, and the size is perfect for collectors.
Most Memorable Dragon Plush Idea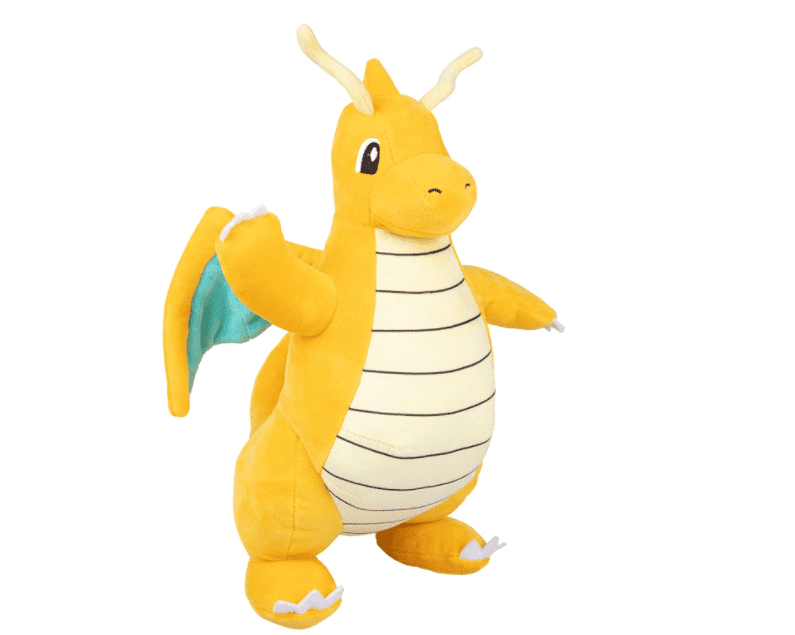 Are you a Pokémon fan, or do your kids enjoy the anime series? I have a treat for either of you. One of the most memorable dragon plush is undoubtedly the Pokémon Dragonite Plush. The franchise is a massive part of every generation watching anime and playing games today. My entire household is a Pokémon craze.
Most Mystical Dragon Plush Idea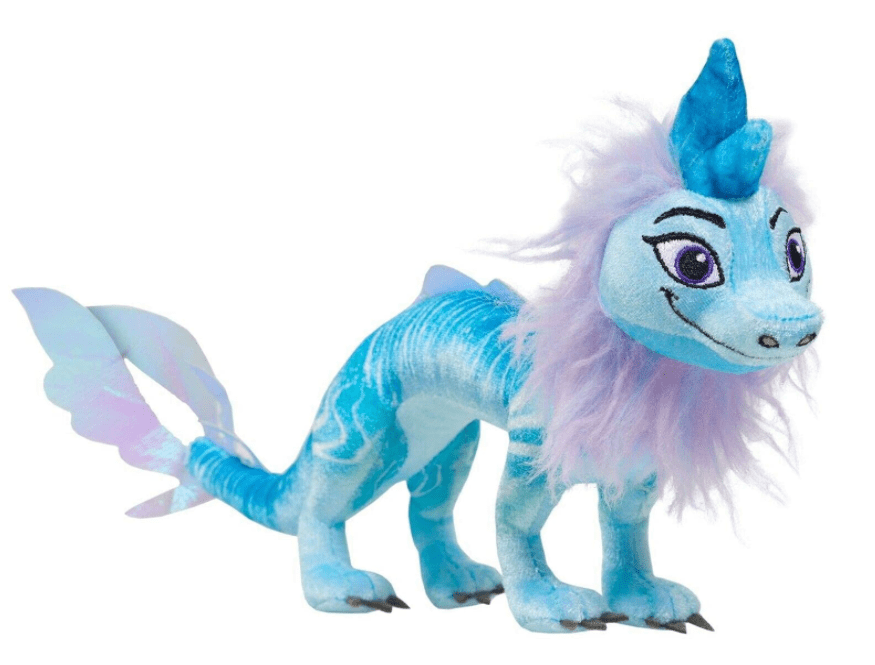 Mystical and dragons go together like coffee and donuts. I have to look to the East for mystical dragon plush again. The Last Dragon Plush represents a small yet magical creature from China. It has unique details and is familiar to Chinese mythology fans. This dragon plush might not be the best for kids who want to snuggle.
Most Realistic Dragon Plush Idea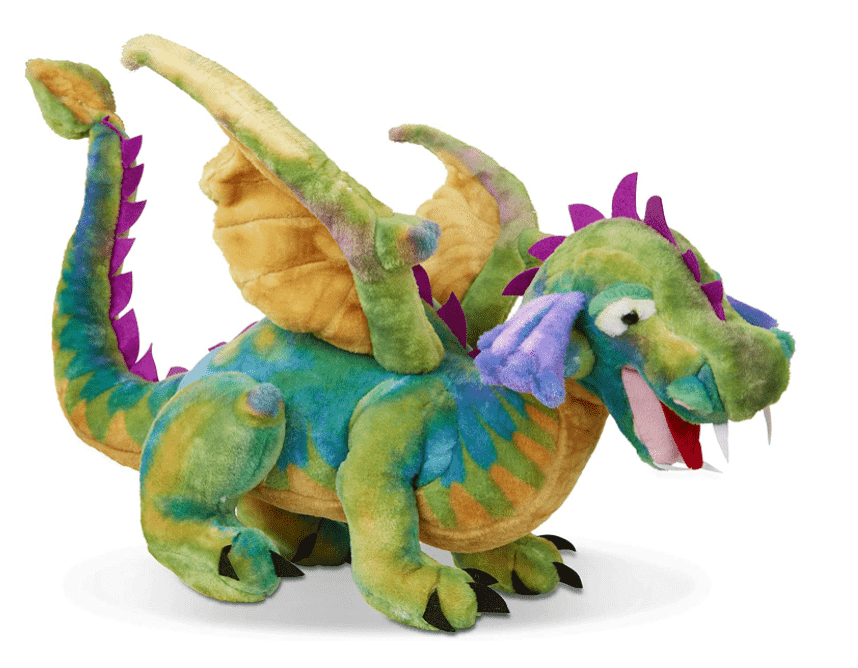 Finding a realistic dragon plush is challenging, mainly because the options are so colorful. However, the Giant Stuffed Dragon has impressive details. The colors might be more accurate to Chinese dragon mythology. The details under the wings and belly are excellent. It's a weird piece for kids or dragon fans.
Most Traditional Dragon Plush Idea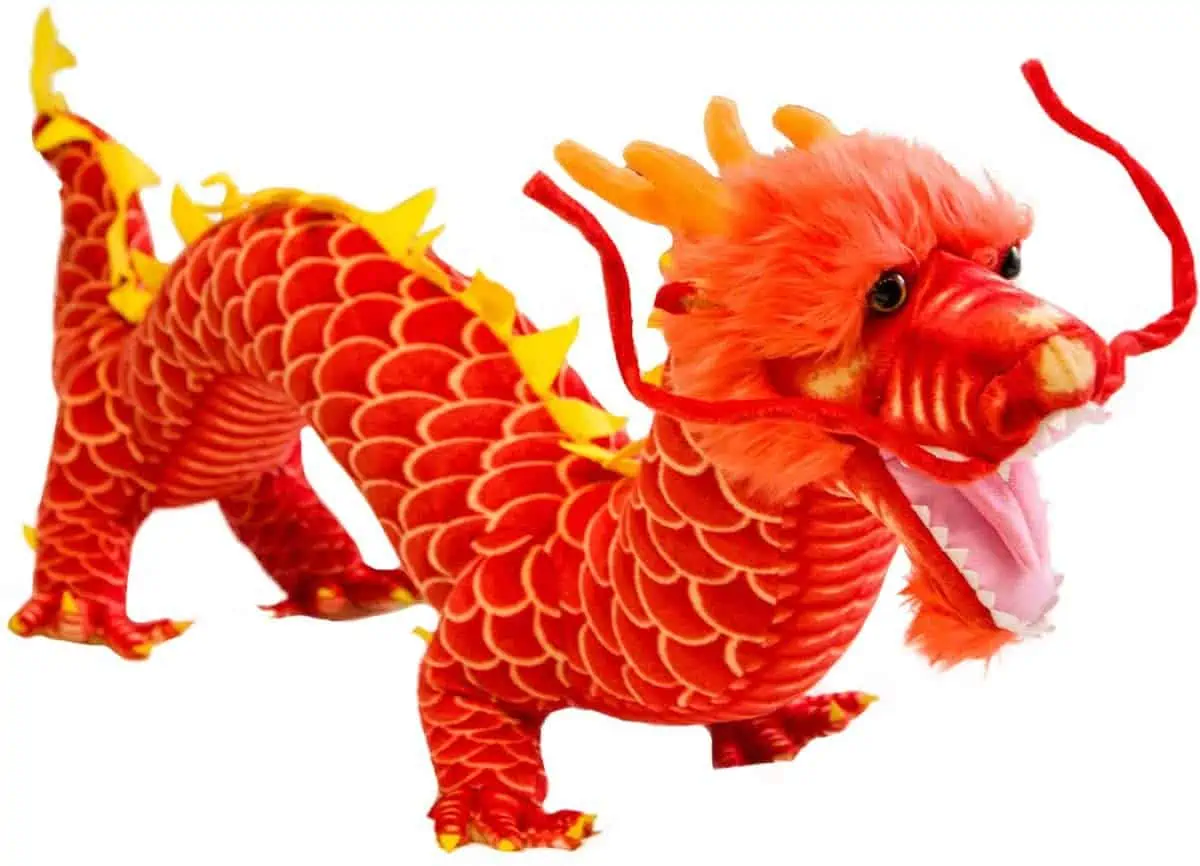 Traditional translates to the Chinese dragons again. One dragon we all know well is the long, red dragon famous for the Chinese New Year. Have you seen these beauties in China Town? The Lifelike Chinese Dragon Plush is a gigantic treasure that looks realistic if you consider these dragons as real as Chinese beliefs.
Nerdiest Dragon Plush Idea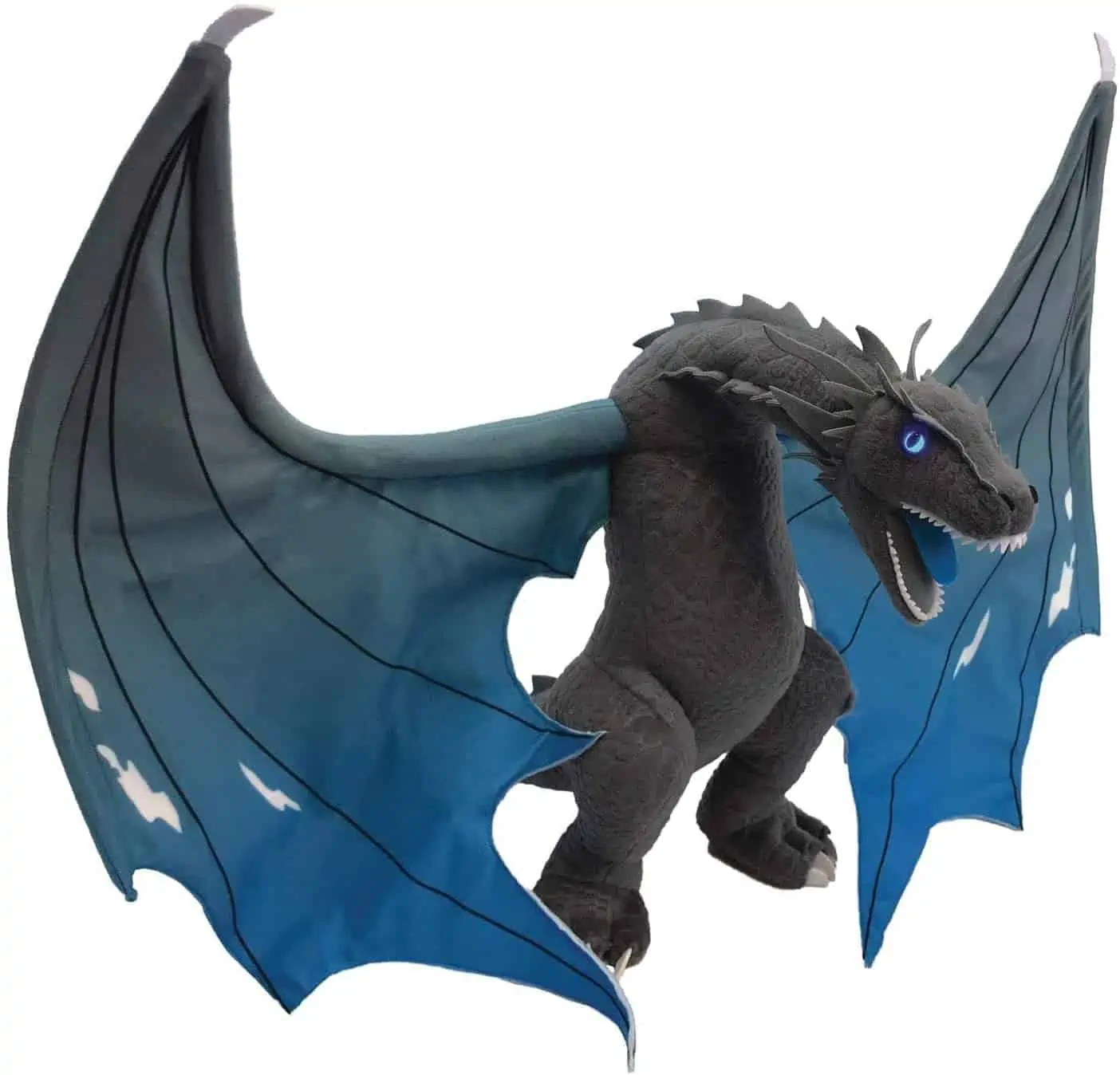 Please don't be offended by calling this the nerdiest dragon plush idea. I'm a nerd, and this plush is one of my ultimate favorites because I watched Game of Thrones about 20 times. The Jumbo Icy Viserion Dragon Plush is a salute to any GOT fan. This fantasy drama appeals to mythology nerds like me.
Raddest Dragon Plush Idea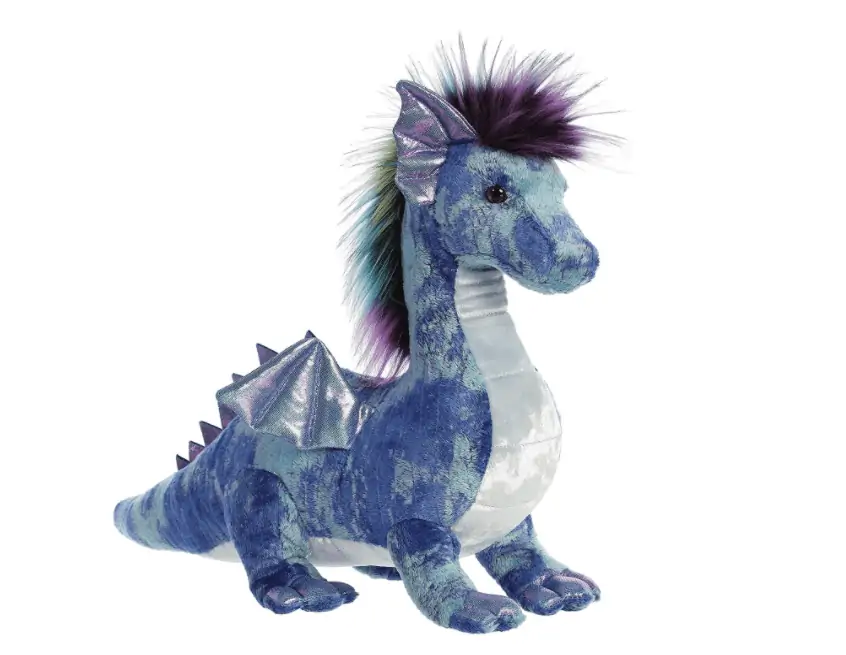 Rad is a strange word to relate to dragons, but I'm trying to give you dragon plush ideas for anyone, including punks and rockstars. The Aurora Zion Dragon Plush represents the punk-rocker inside of you. It even has the mohawk-style mane to match your rocking personality. Some kids will love this dragon plush, too.
Saddest Dragon Plush Idea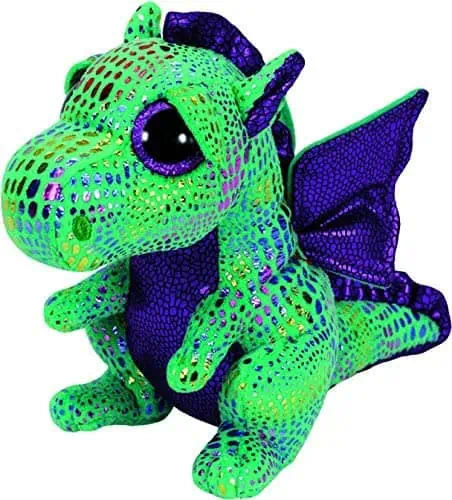 My son thought of an odd word when I said dragons. He said dragons could also be sad. I find many sad dragon plush toys, so I'm not sure of the show, but they come from somewhere. The Beanie Boos Cinder Dragon Plush is a sad dragon with a bean inside, perfect for children and fans who collect plush beanie toys.
Scariest Dragon Plush Idea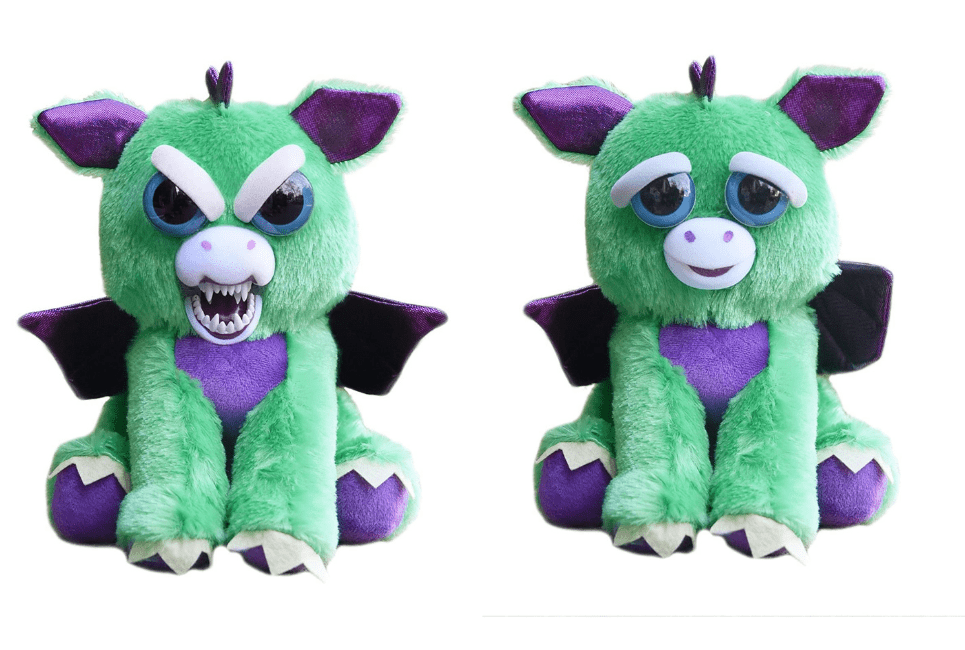 Scary is as frightening comes with dragons. You need one fearsome beast among the ideas. The Ferdinand Flamefart Dragon Plush is a deceivingly adorable dragon that turns into a nightmare. It's also a laugh-a-minute when Ferdinand farts as he turns into the mean-looking dragon. Children and older fans will enjoy him.
Shiniest Dragon Plush Idea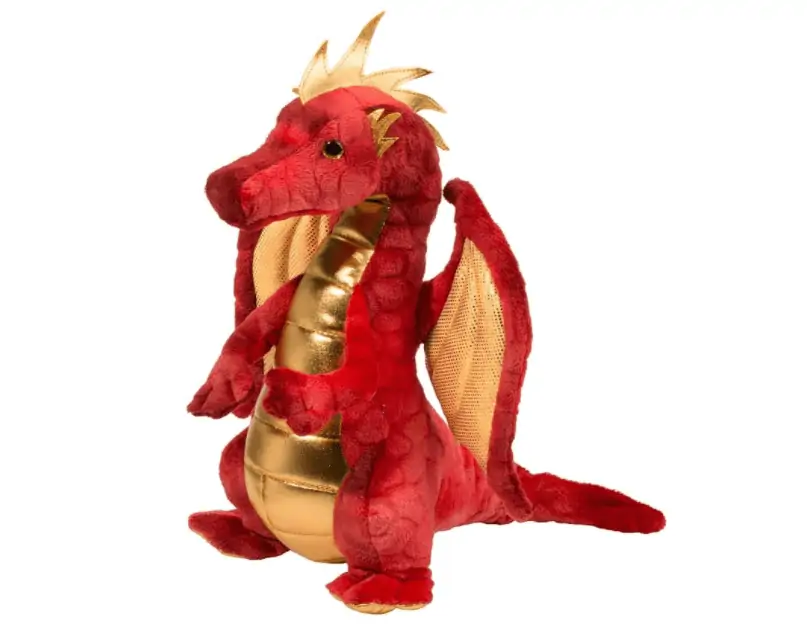 Some dragons appear shiny as the sun hits their armor-styled scales. The Shiny Red Dragon Plush is a traditional red dragon with scales representing the glaring sun on its belly. It stands in a majestic position with a scaled effect on its back fur. It's a superb choice for children and dragon fans.
Sleepiest Dragon Plush Idea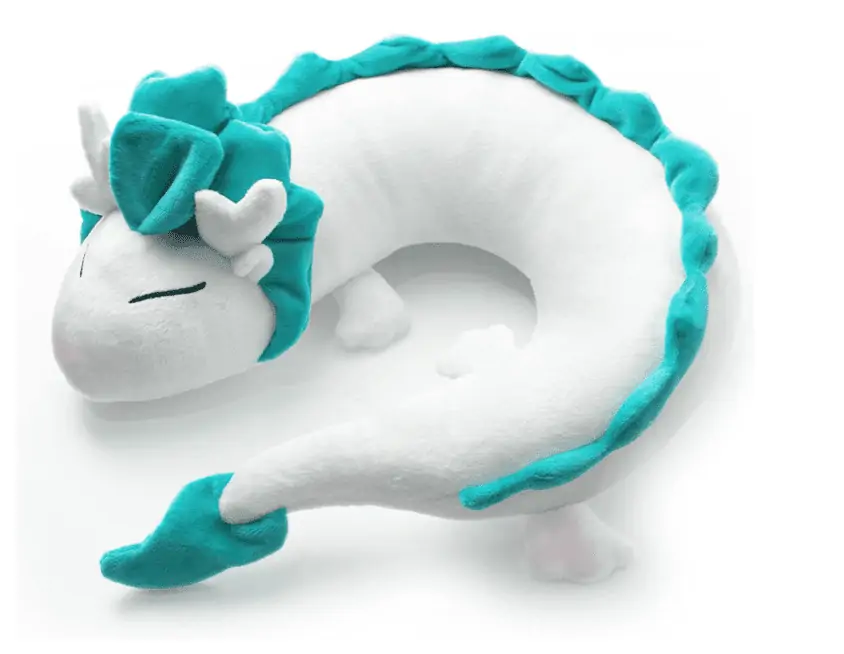 I chose a unique sleepy dragon plush that appeals to kids. The idea of a sleeping dragon comes from fairy tales, where they guard locked princesses in towers. It doesn't relate to the fierce fairy-tale dragons, but it doubles as a sleeping aid for kids. The White Dragon Plush Pillow will help kids fall asleep on their fantasy creatures.
Smallest Dragon Plush Idea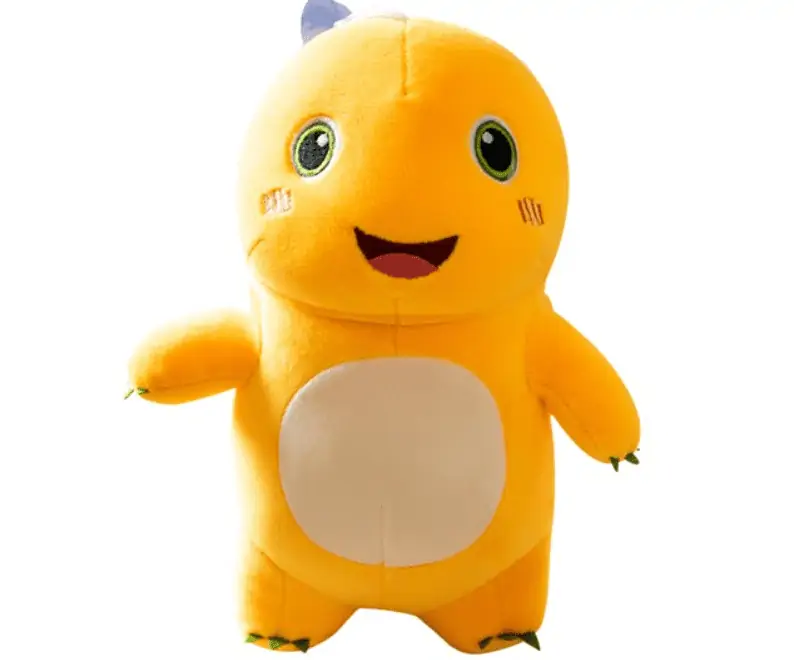 My daughter's idea of dragons isn't the most realistic, but she gets her inspiration from her favorite shows. She thinks they're cute, friendly, tiny, and magical. The smallest dragon plush is another entry from her. The Stretch Milk Dragon Plush is small but stretchy, working for children practicing their sensory skills.
Squishiest Dragon Plush Idea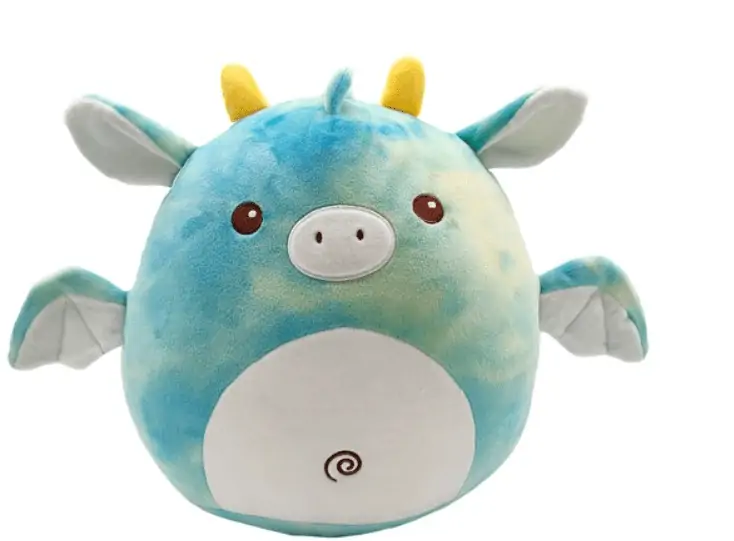 Stretchy dragons are fantastic for little kids, but Squishmallows are another range of moldable plush toys for young ones. They also appeal to collectors because of the squads available. The Forest Flying Dragon Squishmallow comes from the forest squad. It's a cutie that comes in three colors for children and fans.
Ugliest Dragon Plush Idea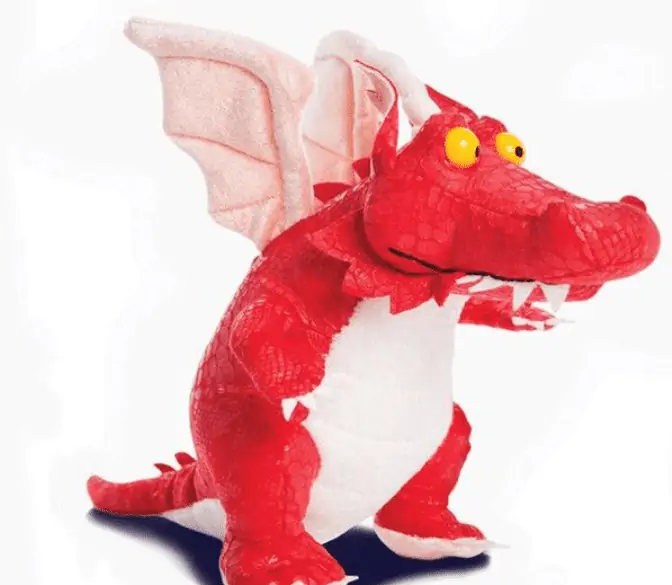 Many people love the oddballs of the dragon world. If my daughter says dragons are adorable, I'll show her the ugliest one available. Who knows? The Cross-Eyed Dragon Plush is as hideous as they come. I admit that it has gorgeous scaled details, but the eyes are too much for me. It's cute of ugliness, which is a thing.
Wisest Dragon Plush Idea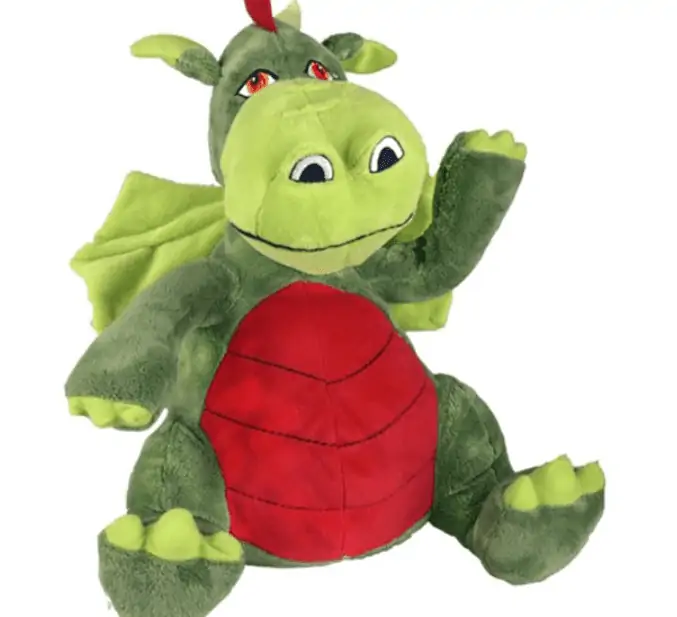 I think dragons are wise because of their ancient roots. I imagine a wise, old dragon giving me directions or instructions in a video game. The Fearless and Wise Dragon Plush looks like an ancient beast about to provide you with tips in your favorite game. Either that, or it's about to gobble you up. It's a fantastic plush for kids, too.
Youngest Dragon Plush Idea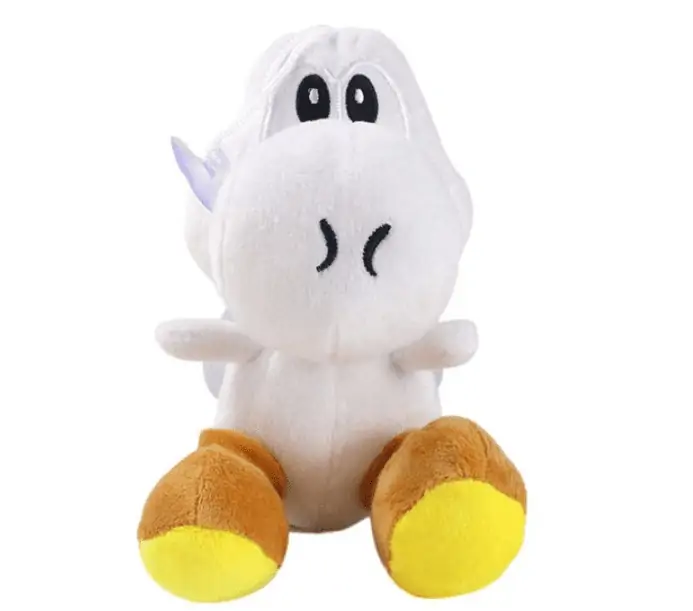 Yoshi isn't the youngest dragon plush idea, but it looks like a baby dragon plush. Super Mario fans will love the color choices available with the Yoshi Dragon Plush range. No one says a single Yoshi plush is enough. There are ten colors to select from, and kids can also enjoy the cute Mario plush.
Bonus: Design Your Own Dragon Plush
I promised more than 29 dragon plush ideas, right? I keep promises. You can always make a custom dragon plush if you think of words relating to dragons I haven't covered. Build-A-Bear has a licensed Toothless plush you can create from scratch. The loyal dragon is a friend for fans of all ages.
Another company called 99 Designs also offers custom-made dragon plush. You send them a picture of the dragon you want, and they'll design the precise beast you desire. I love 99 Designs because they create realistic-looking dragon plush for fans of all ages. The details are out of this world, especially on the mane.
You'll find fantastic options for creating unique dragon plush toys for kids at a custom-made dragon plush creator called Budsies. Their dragons look weird, but kids love them. There are red dragons with spanned wings and white dragons with appealing features. Send them a picture of your child's fantasy dragon and get one.
Top Q&A
Question: Can I Make My Own Dragon Plush At Home?
Answer: Do you consider yourself a creative designer? If so, there's no reason why you can't create the most beautiful dragon plush at home. Pinterest has an ocean of plush dragon patterns for you to use. You can go simple or extreme with the Large Dragon Plush Pattern. You can find more patterns on Etsy.
Question: What Type of Dragon Plush Ideas Are Popular?
Question: What's the Largest Dragon Plush I Can Find?
Best Dragon Plush Ideas: Conclusion
I'm overwhelmed with inspiration for the best dragon plush ideas for my children and me. How do you select the best one for you? Should you only pick one, or do you feel an urge to collect a few? My daughter fell in love with the Aurora Sprinkles Dragon Plush and the Stretch Milk Dragon Plush.
My mind's racing around the Spyro, the Dragon, Plush, the Pokémon Dragonite Plush, and the Jumbo Icy Viserion Dragon Plush. Honestly, you'll select the plush dragon ideas that appeal to your thoughts about the mythical creatures. You'll also pick the best options for you or your children by recommended ages.
I can't tell you which dragon plush suits your entirely, but I share many options. If you don't love my options, the custom designers are there to create the dragon plush of your dreams.
For more inspiration:
Best Plush Horse Ideas – Avid Plush
Best Sonic Plush Guide for Speedy Fans – Avid Plush
Snorlax Plush Guide for Pokémon Fans – Avid Plush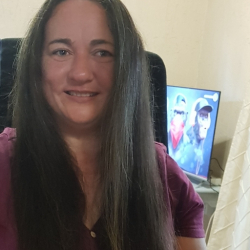 Latest posts by Caroline Lambert
(see all)