Wondering what to buy a family member who loves Super Mario? Avoid headaches and tedious online searches by looking at my article on the best Mario plush guide.
Everyone loves Mario as he's among the most classical characters ever created. There's a ton of attraction around him. The Mario plushies are especially adorable. Without a doubt, Mario has had very productive years. The 35th-anniversary celebrations sparked mass hysteria worldwide. With countless amazing games released on Switch, it's become an even bigger name than expected.
I loved playing Super Mario with my friends on our Nintendo DS's and spending hours playing, laughing, and having a great time. And getting myself a Mario plushie could bring all those childhood memories back in a second. 
With birthdays always coming up for friends and family and Christmas always just around the corner, my guidelines of the best Mario plush should inspire you to start looking for gifts for the Nintendo fanatic in your life.
Bottom Line Up Front
Are you a Mario fan and have been since you were a little kid? Then you will love the best Mario guide that I have in store for you! My favorite Mario is Dr. Mario, as he comes with cute accessories attached to him. And I know that my other plushies are well taken care of. So go through my guide and find your perfect Mario plushie. Let us have a look at my top picks.
Top Picks
Selection Criteria
The Mario product recommendations are based on the following:
Softness
Cuteness
Quality
A lot of detail
Product recommendations
There are a few different Mario plushies, and getting the right one might seem challenging. But my best Mario plush guide will get you the highest score. So let us jump right in. 
Isn't the Cat Mario plushie adorable? It is perfect for someone who loves cats and is a Mario fan at the same time. Mario is dressed in a white and yellow catsuit. The white paws of the catsuit have little pink cushions that also match the color of the inside of his ears. Let us have a look at some of his features.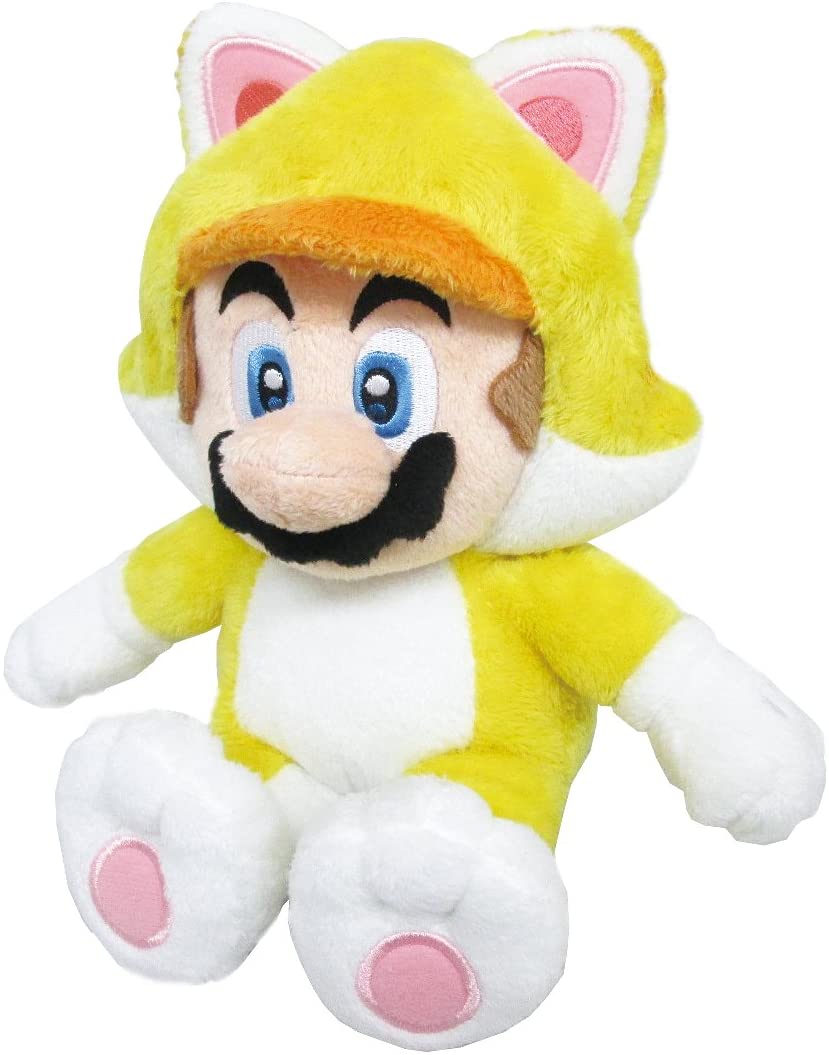 Features
Lots of detail with pink paws and cat ears

He is 10 inches big
Pros
It is made of excellent quality

It will be a perfect gift for someone obsessed with Mario and cats

The yellow suit symbolizes cheerfulness and bravery

He is a great size

He is affordable
Cons
The suits aren't removable, so cleaning Mario thoroughly is next to impossible

The white parts of the catsuit will get dirty easily
No fire is too big for this Fire Mario to handle. He has a cute little white hat with a red M embroidered. This Mario plush wears red overalls as well as some white gloves. And don't forget about his stylish brown boots. Let us have a look at some of his features: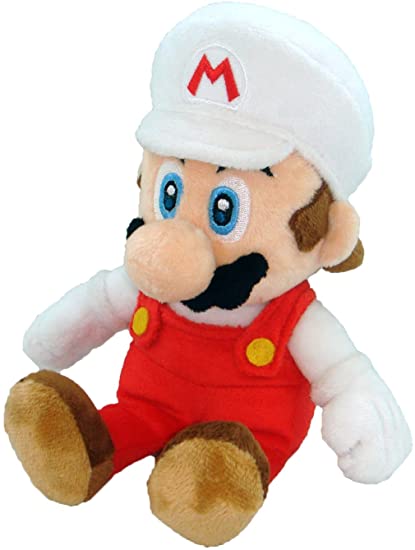 Features
It's approximately 9.5 inches

He wears red overalls and a white hat with brown boots and white gloves.

His overall has yellow buttons. 
Pros
Children and Nintendo fanatics will love this fire Mario

He will always keep you safe and away from danger!

He feels incredibly soft

You can recreate the game in real life with your plushie

He looks cute and stylish
Cons
His gloves will show dirty easily.

It's not an interactive toy, so it doesn't help with sensory skills development in little kids.
Meet baby Mario. Okay, don't stare too much because he is pretty shy because he looks a bit different from the rest of his family. But one thing is sure he is super soft and fluffy.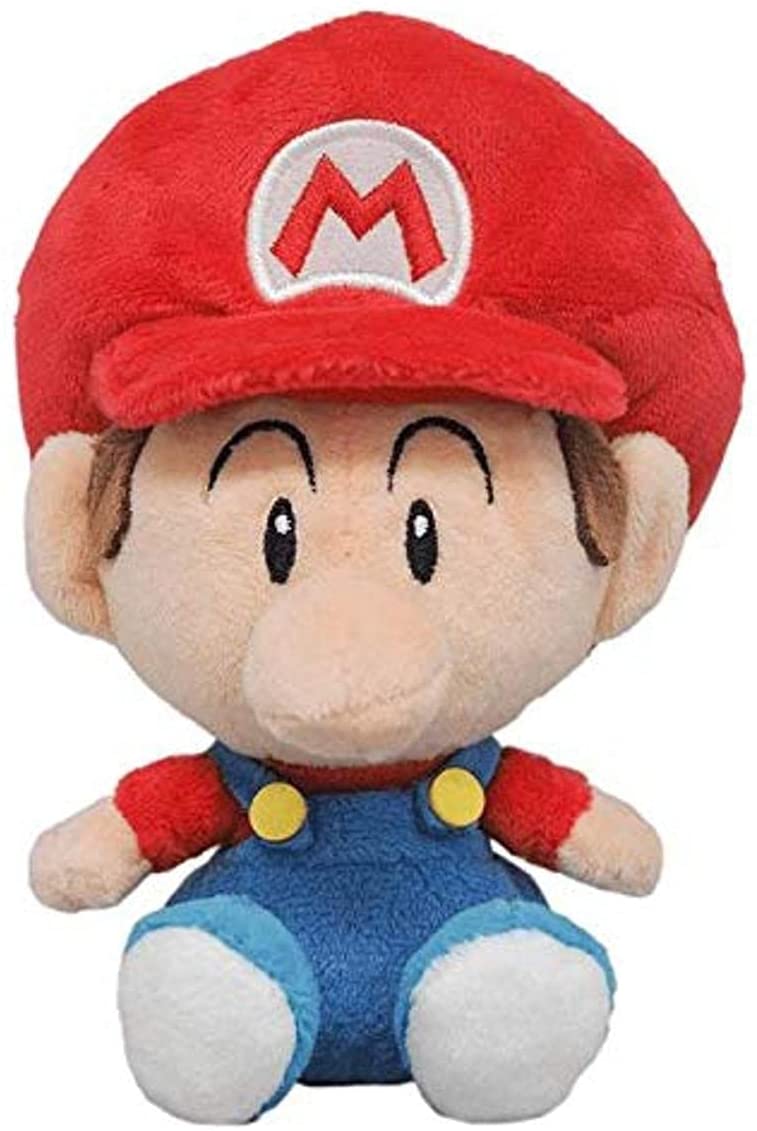 Features
He's approximately 6″ tall. ( he is small because he is still a baby)

He has a big nose and big ears

His eyes and brows are embroidered on

He has a red shirt on that matches his big red hat

Blue overalls with yellow buttons
Pros
He is of excellent quality

He is super cute and fluffy

It will make a great addition to your collection

It's Inexpensive
Cons
 It's too small for an older kid or an adult to cuddle.
Meet Doctor Mario. Feeling a bit sick lately? Don't worry, this Mario is super and will doctor you. He has a stethoscope to listen to your heartbeat, and in his hand, he has a pill that will instantly take that bug out of your body. I think we all needed this Mario plushie 2 years ago when Covid hit, and we still need him to keep us healthy and safe from any viruses.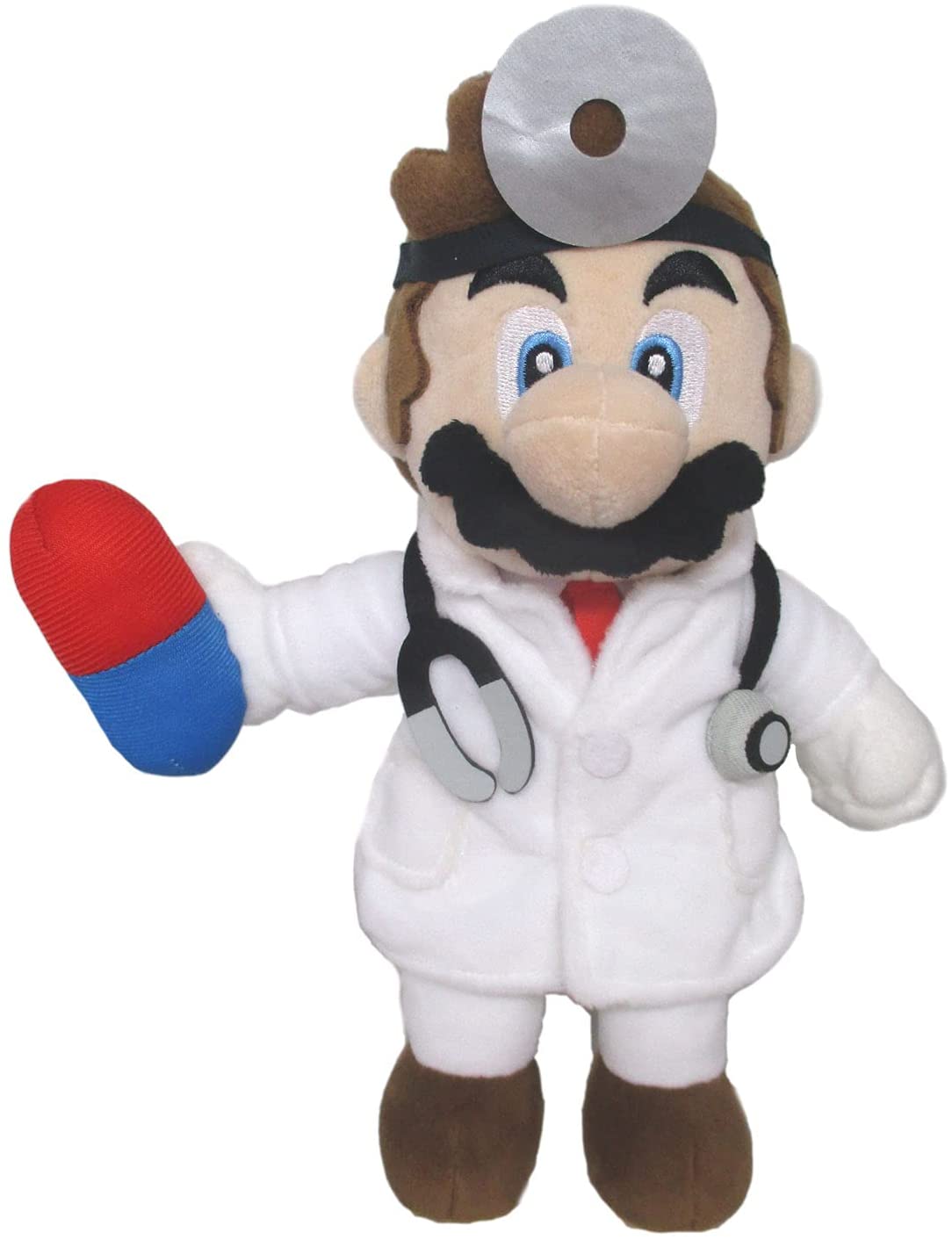 Features
The plush measures approximately 9 inches.

He comes with a pill and a stethoscope, and a headlamp.

Dr. Mario is dressed in an all-white coat, white pants, and a red tie. And don't forget the brown shoes that go perfectly with his outfit. 
Pros
He will be a great addition to your collection and will keep your other plushies healthy and safe

You can use it as an educational tool to teach your little ones more about germs and viruses.

He has a lot of detail and accessories attached to him that give him even more character.
Cons
His jacket is not removable

His equipment can't be removed

His white jacket will show dirty very quickly after his operations

He is a bit pricey for his size
 Can he build anything? Oh yes, he can! This Mario Plushie wears a yellow construction hat that matches his yellow shirt and red overalls. His shoes are light and dark brown, and he has white gloves on. Also, the Builder Plush has a brown belt sewn onto the Plush at his waist; the strap contains a little pouch and a little hammer. 
Have a project to build for school? Let Mario help you build it!! This Builder Mario plush is made from a super soft material. It stands 9.5 inches tall, making him perfect for cuddling or bringing to your adventures. Plus your parents will love having him with them because they don't need to fix anything. 
Features
He stands 9.5 inches tall.

The Plush has a yellow construction hat and matches with red overalls.

The Builder Plush has a brown belt sewn onto the plush at his waist

The belt contains a little pouch and a little hammer

His shoes were dark brown, with light brown soles

He has white gloves on 
Pros
This Plush is made from incredibly soft material

His height makes him great for cuddling or bringing with you on adventures.

His outfit is super cute

It will make an excellent gift for someone who loves Mario or for someone who works in construction

He has a cute little brown belt that has a pouch attached to it
Cons
His gloves will show dirty easily.
Oh my! Isn't this Tanooki Mario dressed in a raccoon outfit super cute? I just want to hug him to death. He is soft and makes a great traveling partner. Are you afraid of baddies in the neighborhood? Fear no more because Tanooki Mario will save the day and hit any baddie near you with his tail. Let us have a look at some of his features: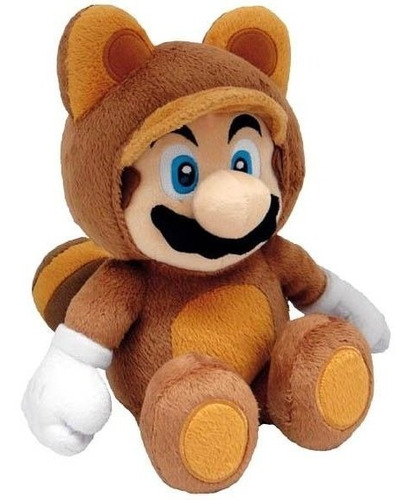 Features
He has little white gloves on 

This Mario plushie is 9 inches tall.

The raccoon suit is well-detailed with distinctive colors and parts.
Pros
It is safe for a child and well made.

It is sure to fit into any Nintendo fan's home décor perfectly.

He is soft and will give great hugs

His raccoon outfit will not show dirty easily because it is brown

His little outfit gives off winter vibes

Perfect winter gift
Cons
He is a bit pricey

You can't remove his suit
Alternative Options
Do you want a fantastic new figurine that you can showcase on your dressing table or bedside table? This Metal Mario will be perfect and will get everybody's attention that enters your room. The toy figure also comes with his own trophy; how cool is that?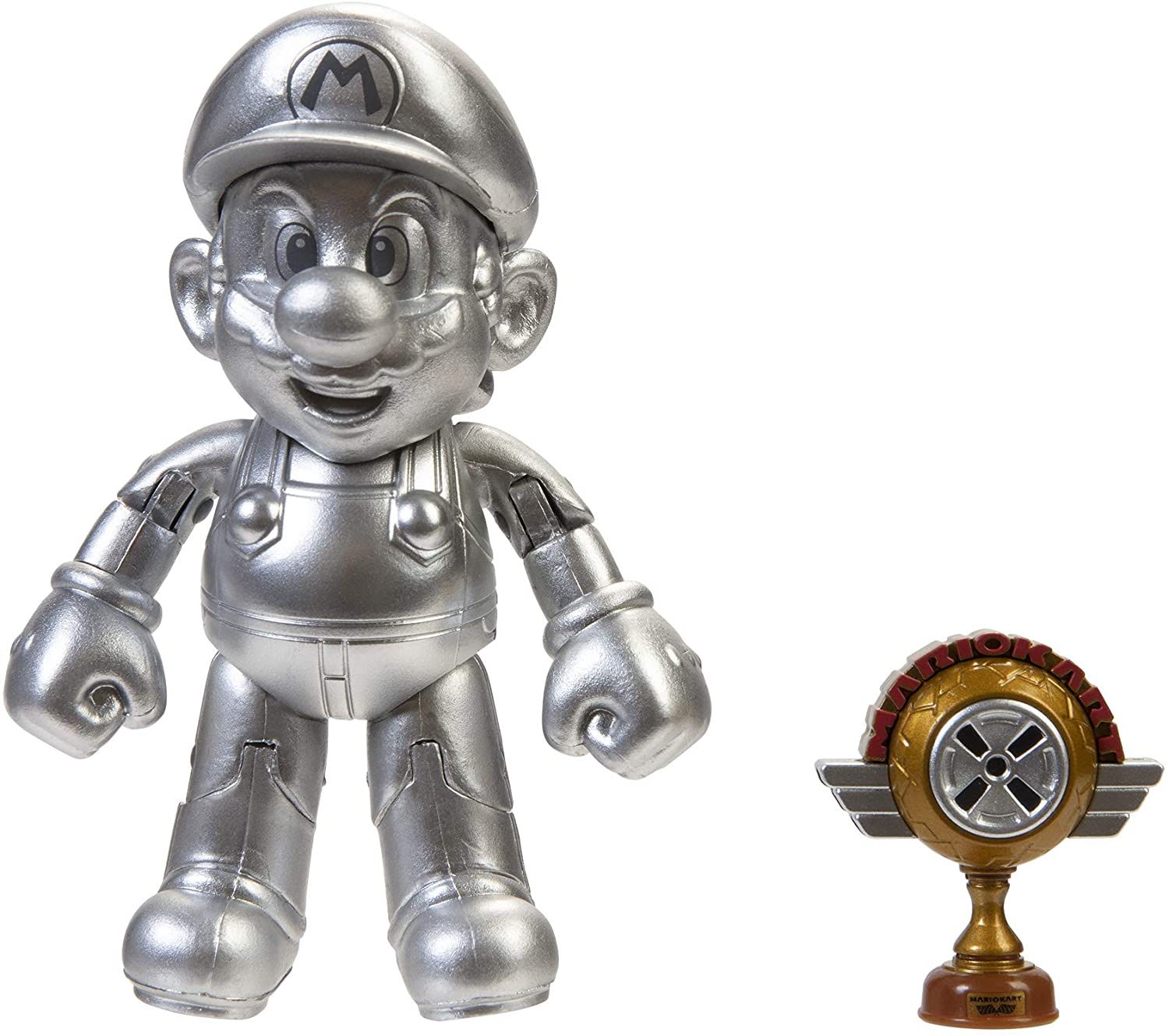 Pros
The silver color that he is coated in makes him look premium

He comes with his trophy

He will look great as a decoration in any room of your house

It will make a thoughtful gift

His features are unique compared to the other Mario's

It is a collector's item
Cons
He is quite expensive 

Its silver coat wears off with time.
Never be late again with this cute Mario watch. Mario will always make sure you are on time and do a super job. Remove the top part of the watch to reveal the time and remind yourself that you are always a winner. Let us have a look at some pros and cons: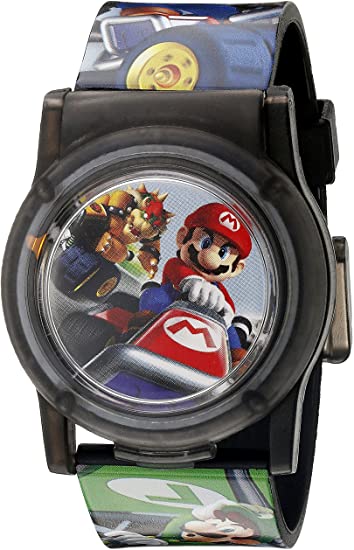 Pros
Always know the time

It has beautiful detail

Can lift the top part of the watch to display the time

A cute trophy 

Great gift for a boy

It is affordable

Cute design on its strap
Cons
The face of the watch is easy to scratch because it is plastic 

The top of the watch might break off due to opening and closing it too much. 
If you want to own the entire Mario squad now, you can with these 6 pcs Mario figures. Now you can display them all over your house and set that gaming mood. Let us have a look at some of the pros and cons.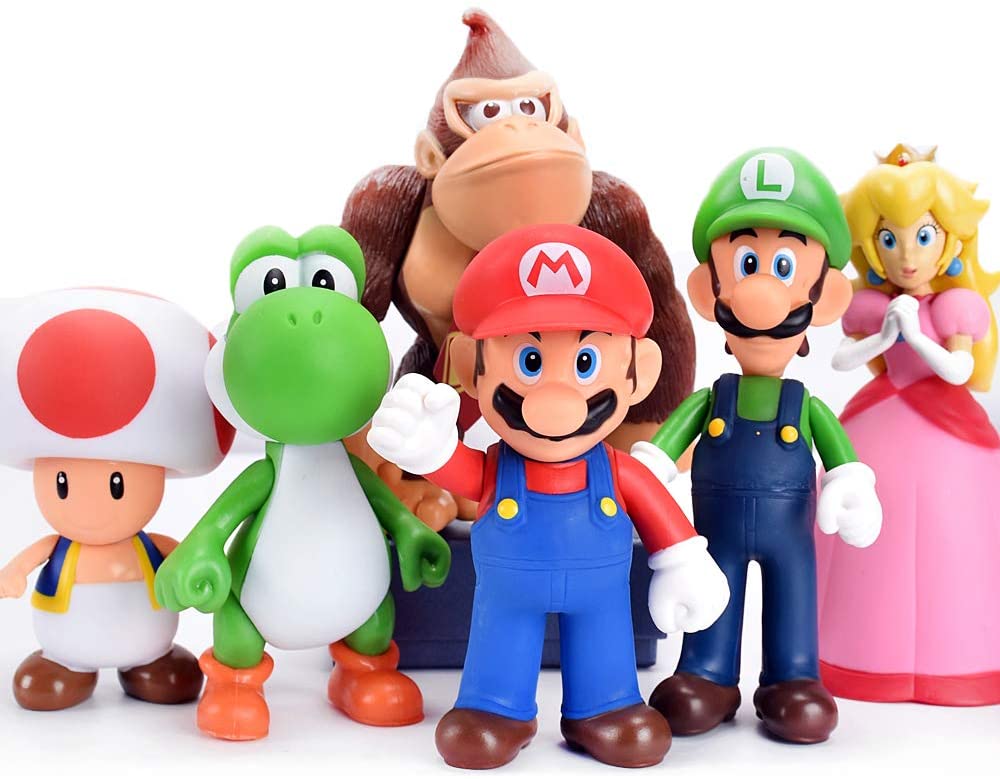 Pros
You get multiple characters to play with 

They are great quality

Cute decorations for your home
Cons
The set is quite pricey

Some parts of the figures, like their heads, might break off and cause a choking hazard for your children 
My favorite Mario Plushie
My favorite Mario Plushie is Dr. Mario. I love his little white jacket and the equipment attached to him. Having him in my collection, I know my plushies are also taken care of and healthy. 
Tips to the Readers to Help you Find the Best Mario Plushie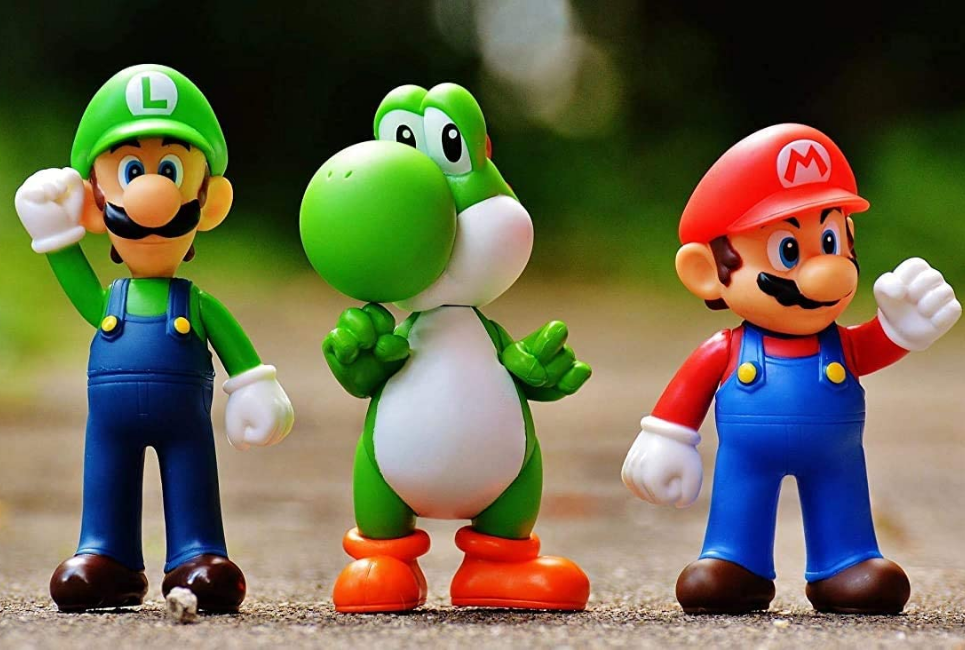 When choosing a Mario stuffed plushie, go for one that's soft and is of excellent quality

If you plan to buy a Mario plushie for a small kid, be careful. Try to get one that doesn't have small removable external parts that might cause a choking hazard.

Both grown-ups and children adore Mario, but specific plushies may cater more to one demographic. Even though collectors choose everything, always think about who will receive the Plush and how they perceive the Mario world. Mario Plush Younger fans prefer a more modern Mario plush version or a cute plush such as a Baby Mario.

No one wants a Mario plushie with an odd facial expression or one that doesn't look like the intended character. If you know Mario, recognizing him will be easy. A Google search can bring you plenty of images of this legendary character. So make sure you get a Mario plushie that looks like Mario and not as if Mario had plastic surgery.

Most Mario plushies are 6-10 inches tall. Certain individuals have preferences, yet most people prefer larger plushies and feel that size and price should correlate. Smaller plushies can have a charm that larger plushies lack. Hence, it's always good to consider who is you are getting the Mario plushie for. 
FAQ's
Question: How Many Super Mario Plushies are There?
Answer: There are about 67 Super Mario plushies if you include smaller things like the keychains. 
Question: What was the First Mario Plush?
Question: Can you Gift Someone a Mario Plushie?
Answer: Nearly all children know Mario. Even if video games aren't their cup of tea, they probably have one or some favorite Mario characters. Mario's universe is cheerful, sweet, and wholesome.
If you're unsure what Mario presents to purchase, pick a simple one, such as a plush toy. However, if you know the child's interests, find a gift that best suits their personality.
Mario Inspiration Section
Need inspiration for your next Mario purchase? Here are some great options.
Get all of Mario's together. And complete your collection. Aren't they cute together? 
What will Mario be without his Princess Peach? Lonely, that is for sure! Get them both today!
Ever thought of getting the Mario characters and putting them in your pantry? It is a great idea because you can just blame the Mario characters when sweeties go missing.
Conclusion
After going through my Best Mario plush guide and doing your research, I know you agree that Mario has acquired almost the same fame as Harry Potter or Mickey Mouse. Almost everyone adores Super Mario, so a Mario plushie is guaranteed to put a smile on the person's face who receive him as a gift.
Fortunately, children don't have to look at the TV screen to play with their Mario plushies which encourages social development and creative play and keeps the entire family entertained. Mario will bring the fun no matter what kind of plushie you get your family member, friends, or children!
So go through my Best Mario guide again and find your favorite one. He is sure to bring high scores of positivity. Have fun shopping!
Continue reading:
Eevee Plush Guide With Over 17 Variants
Pikachu Plush Guide -Durable & Cuddly
Best Dinosaur Plush Guide for Roaring Fun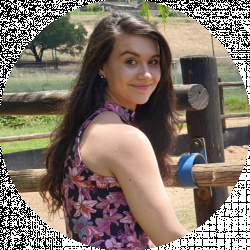 Latest posts by Christine Kent
(see all)