If you're into video games, I'm sure you've had the opportunity to interact with the horror in Five Nights at Freddy's Games, but let's be honest, this game is incomplete without the beloved fox character. I remember when my husband and I just met; he was playing Five Nights at Freddy's; this was about 6 years ago. And, of course, I wanted to show off and show that I'm not scared of anything. Fast forward 1 minute into the game, and I was screaming my husband's ( then boyfriend's) ears off. 
Was it my favorite game? No, but we had the best time laughing, screaming and just having fun. That is why I love the foxy plushies so much because they bring back those memories that I will cherish forever. So, if you are looking for a perfect gift for an FNAF lover, a foxy plushie is a perfect idea. Please stick with me as I take you through the best Foxy plush guide.
Bottom Line Upfront
Are you obsessed with the FNAF game? Well, then you will love the foxy plush guide that I have in store for you! The Rockstar Foxy collectible is my favorite foxy plushie because he doesn't scare me as the other foxy plushies do. If you are looking for a foxy plushie for your special person or the FNAF fan in your family, then you will love my top picks as I have a foxy for everyone's liking. 
Top Picks
These plushies immerse you in a place where fantasy, horror, and fun collide. And in my foxy guide, I have a foxy for everyone's taste. 
More About Foxy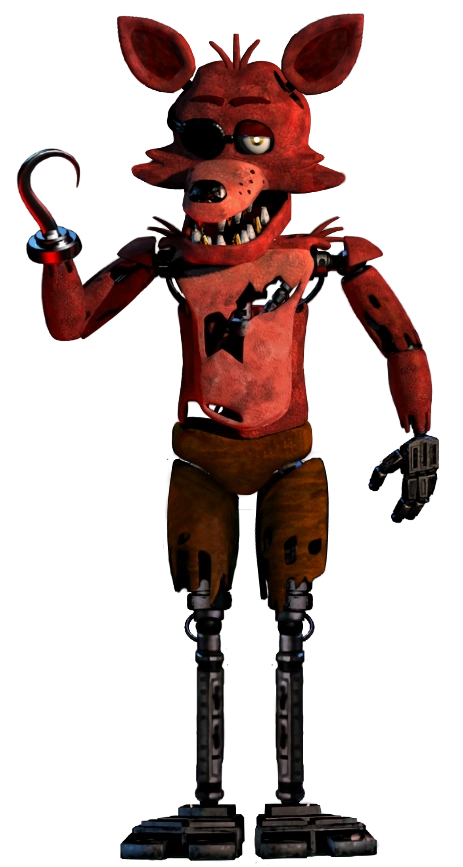 Foxy is a very special character in FNAF, so special that no one knew of his existence till the game was released. And when you finally see him, it's too late! If you love to take photos, please take each photo wisely, as he hates photos and bright lights, and this will make him appear more. Don't close the doors too long, as he will drain the power while singing a song. If you are feeling sad and broken, you will love the foxy character, as he is broken and needs fixing too. Let us have a look at some foxy recommendations.
Foxy Recommendations
I have compiled a list of the best foxy plushies below:
In my opinion, this foxy plushie is cute and much less scary compared to the other foxy plushies. I love his little black patch on his eye and his tiny 3 strands of hair. The only drawback I have with this foxy plushie is that it is too small to cuddle with and I would have liked it to be bigger to have a cute cuddle buddy. Let us look at some of Foxy, the pirate's features.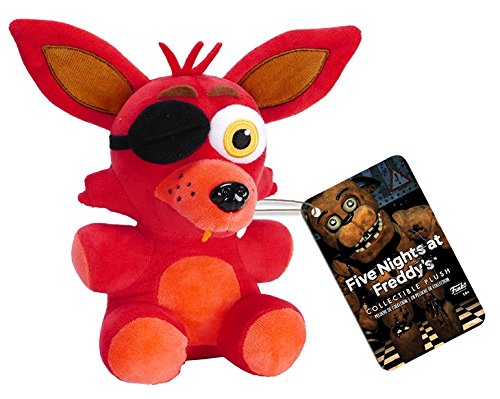 Features
One of his eyes is yellow, his eyebrows and the inside of his ears are brown, and his head has three hair strands.

He has one orange tooth and one white tooth

His right eye has a black patch.

Foxy the pirate plush has no tail.

He has a cute little black nose.
Pros
It has great detail

Great gift for older kids and adults

He is made of excellent quality

His eyes are embroidered on, which makes it safer for the little ones
Cons
Little kids might find it a bit scary 

For its size, it is a bit pricey
This plush toy is an excellent addition to your FNAF collection and an ideal gift for any fanatic. But I must be honest, it is not my favorite Foxy plushie because it looks like one of my plushies that I have had for the last 20 years. It looks old and as if it had been washed a lot of times. But what I do like about this Foxy plushie is the colors that are used. I love the turquoise color with the grey; it goes well together.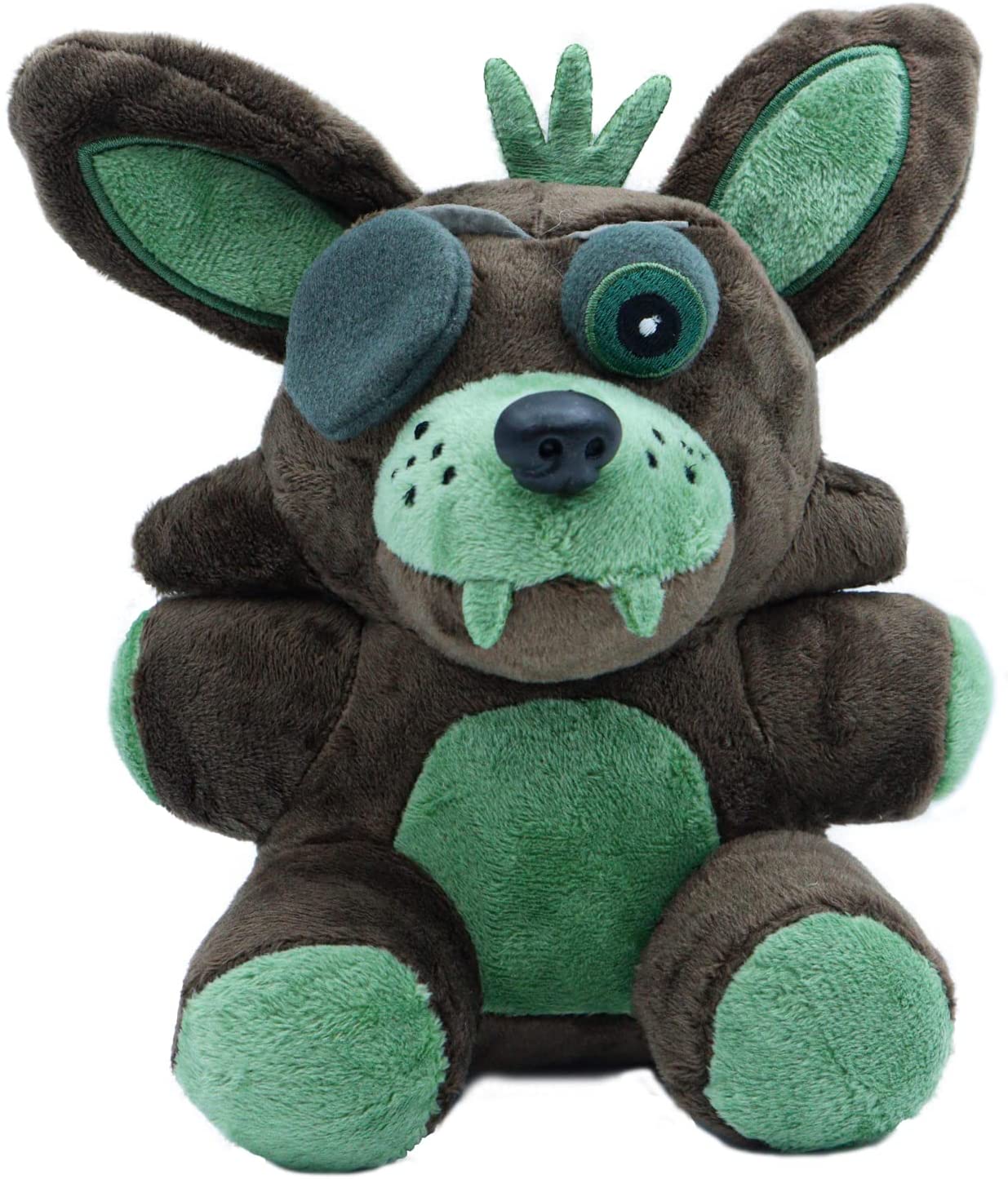 Features
He has a grayish eye patch

Phantom Foxy plush has 2 turquoise colored teeth

It has 3 strands of hair

It has an old look to it
Pros
It's a perfect gift for an FNAF fan

It has a unique look to it

He will look great on a dressing table, on your bedside table, or as a decoration around your home

It is affordable
Cons
He might be scary for little children

It looks old

He is quite small
This plush Foxy's features are nearly similar to his character in the game. But smaller, of course. Will I buy it? Absolutely not. And no, it is not that it is of bad quality; the quality is great. It is because I find it terrifying. And if I had to wake up to this little guy in the middle of the night, I might need to change my underwear. But let us get to this scary little thing's features: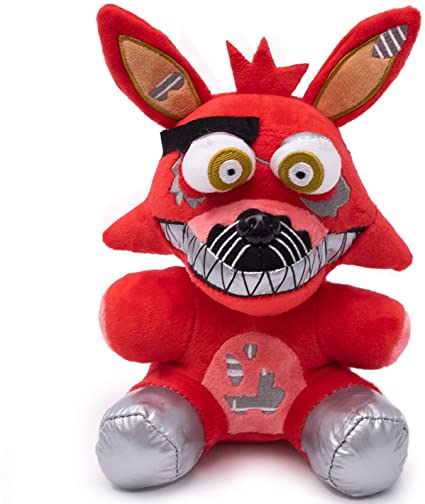 Features
His tummy appears to have tears in it. Which gives it the illusion that you can see his insides. 

Same with his ears, it seems to have tears in that display the insides

It appears that he has a scar between his eyebrows

He has sharp, scary-looking triangle teeth

Big scary-looking yellow eyes

It looks as if he has silver booties that match the right side of his eyelid
Pros
He is made of top-notch quality 

He is very affordable

He has a lot of detail

They make perfect gifts for scary video games lovers
Cons
To me, it is super scary

It might not be the ideal present for children because it might give them a lifetime of nightmares 

For me, it is too small

The silver on his booties might fade after a while
You thought the other Foxy plushies were scary? Well, this Foxy plushie will, in my opinion, definitely give you the hibbie jibbies. But maybe this is the perfect plushie for Halloween decorations. Set up a scary-looking tree with some fairy lights and put this Foxy plushie under it, and you are ready for Halloween! Halloween is in 6 months, guys, so get yourself this twisted Foxy today before they are all sold out. Let's get to his features.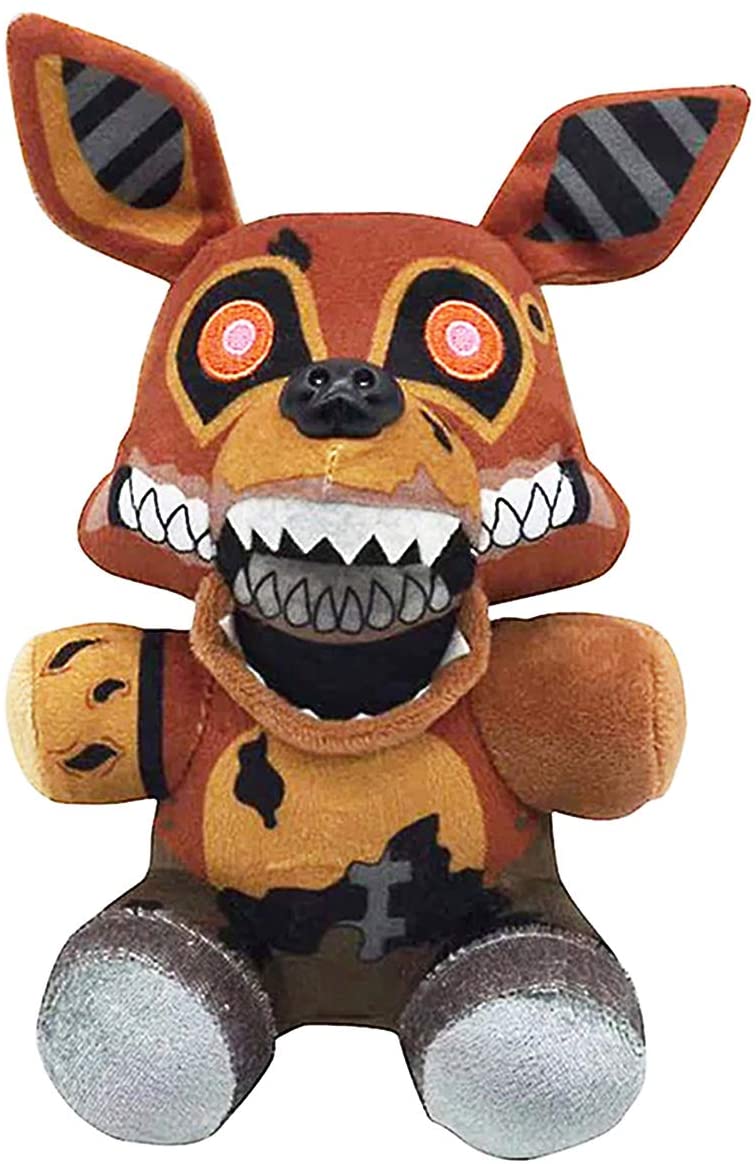 Features
This plush has orange eyes 

He has spooky facial features that are scary.

He has sharp jaw teeth; 

His pattern looks like a camo print

It seems like he has silver booties on
Pros
It is affordable

Made of great quality

Pretty silver booties

Makes a great decoration for Halloween

It has a lot of detail
Cons
His facial features are a bit scary for a little child, and sometimes adults (Me)

It is too small

His white teeth will get dirty very easily
From all of these foxies I mentioned, this is my favorite one. Because it is more friendly-looking. It has a cute little green bird with a black eye patch on its shoulder. Although it is small, it is soft and gives excellent tiny hugs! Let us have a look at some of his features: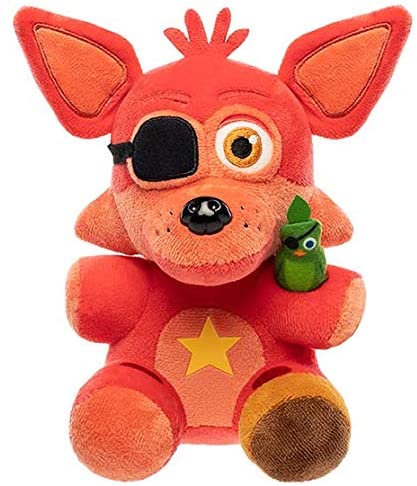 Features
It is a beautiful red color

He is soft

He has a cute little black eye patch

He has a yellow star on his chest

Cute little green bird on his shoulders

He has one brown foot

He has one bright brown eye
Pros
It is fluffy and soft

It has a cute look compared to the other Foxy plushies

Cute little green bird on his shoulder

It is affordable
Cons
Meet Captain Foxy! He is pretty cute except for his bright yellow eye that looks like he can stare right through your soul. He has his cute little pirate uniform on, and in the middle of his jacket, where it splits, it looks like you can see his insides of him. Don't forget his cute little black eye patch, his hook, and his stylish hat that just adds to his pirate look. Let us have a look at some of his features: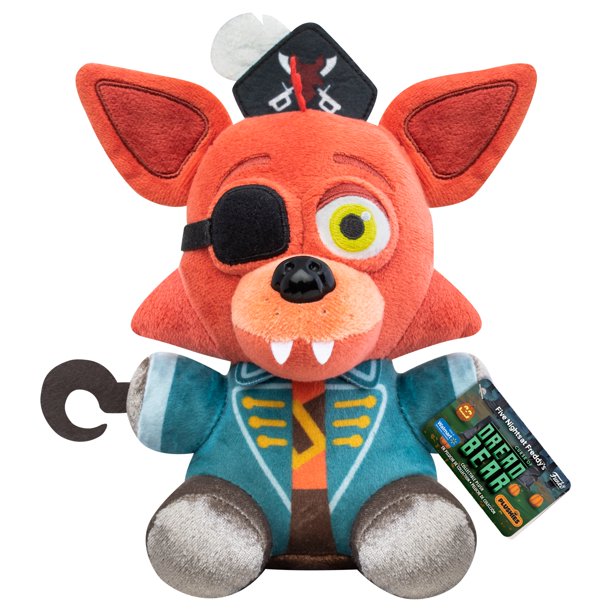 Features
He has a red face with darker red features such as his eyebrows and inner ears

He has one bright yellow eye

2 sharp white teeth

Cute pirate features like his black eyepatch, hat, and hook, and his outfit

He has a cute little black plastic nose

His paws are silver
Pros
He isn't as scary as the rest

He is soft

He has great detail

It will make a great addition to your collection
Cons
For his size, he is a bit pricey.
Isn't this Foxy just adorable? I just love the pink and white details, and it makes the yellow eyes just stand out more. Definitely a great gift for a girl. It has cute eyelashes and blushy cheeks. Let us have a look at this cutie's features: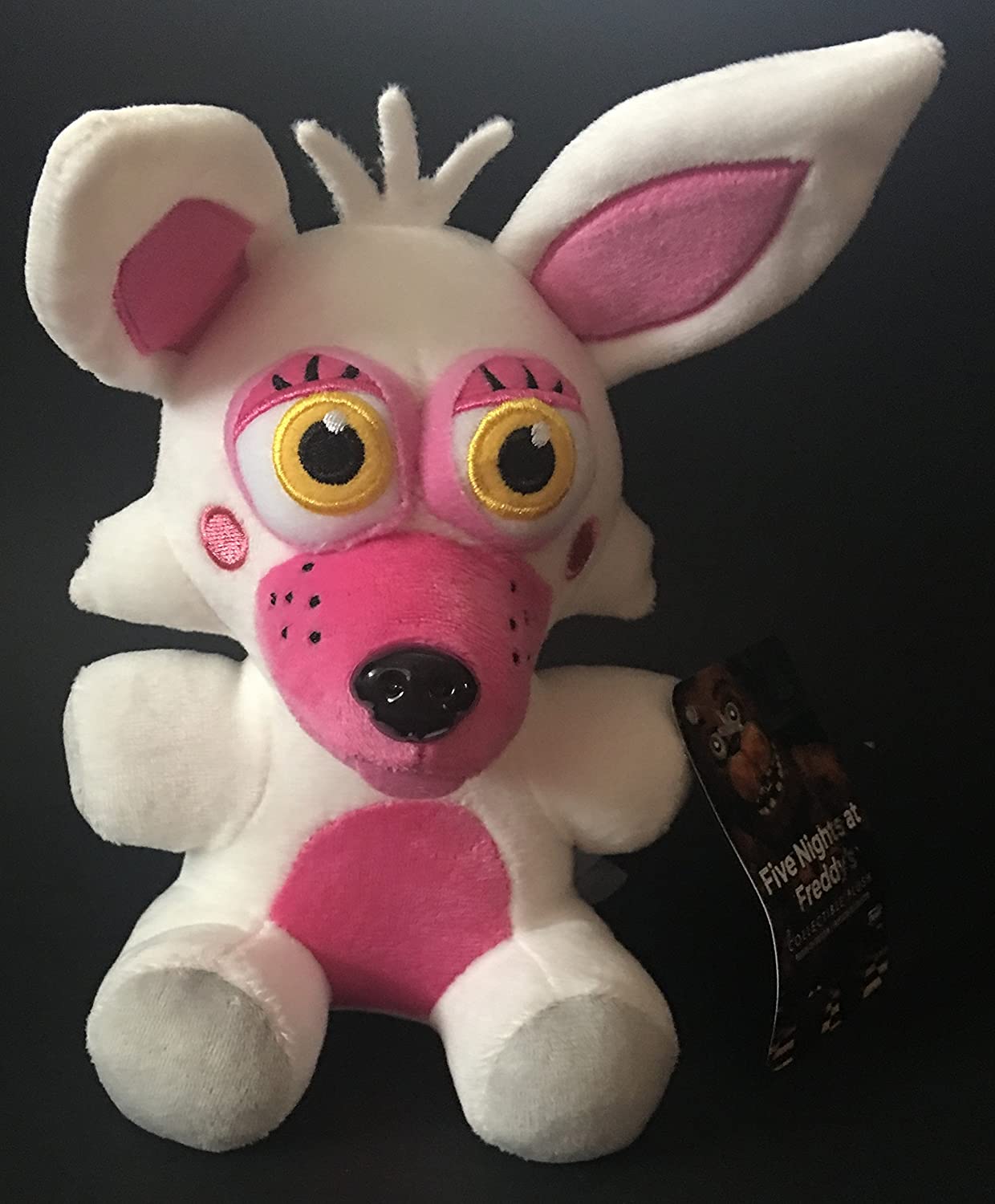 Features
Bright yellow eyes

White body with pink details on the nose, ears, cheeks, eyelids, and tummy

Cute plastic black nose

Cute little black spots for its whiskers

Super soft and fluffy

Pretty little eyelashes
Pros
It is soft

Beautiful colors

Super cute and girly

A great size to take with you wherever you go

Perfect gift for a girl
Cons
Because the majority of her body is white, she will show dirty easily

For some, she might be too small

For some, it might be a bit expensive for its size
Alternative Section
So maybe the options I mentioned above were not for you, don't worry, I have some alternative options. 
This foxy plush set comes in five different color variants. Namely green, blue, pink, and purple. These 6 friends will brighten any of your rooms.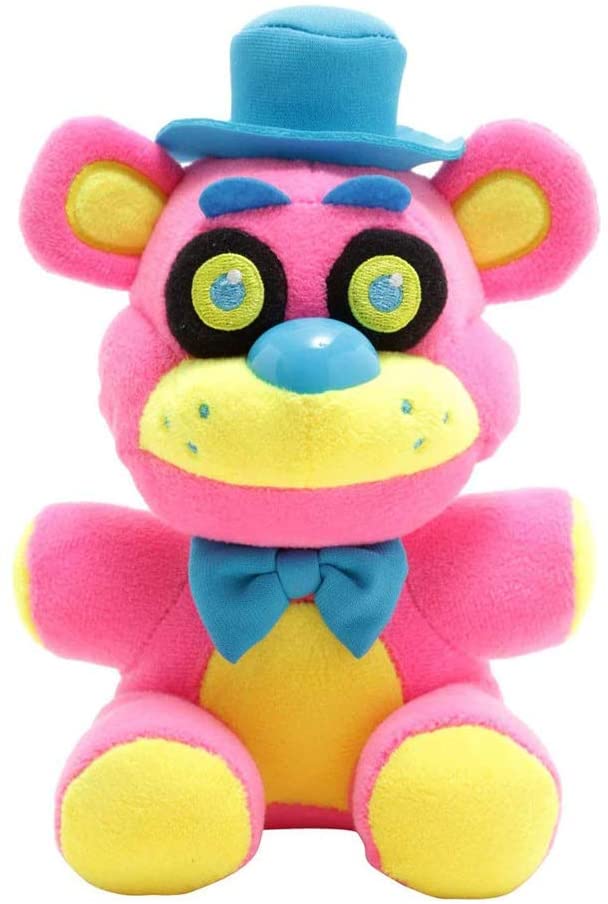 Pros
 They are available in five different variants, so you'll likely find your favorite color.

 They glow and are super adorable under a blacklight, making them very unique.
Cons
They are very pricey 

They might look a bit scary to kids 
So if you are a girl and you are not a fan of plushies, you will love this foxy action figure. It is pink and girly. And her makeup is on point! Let us have a look at some pros and cons of this Foxy action figure.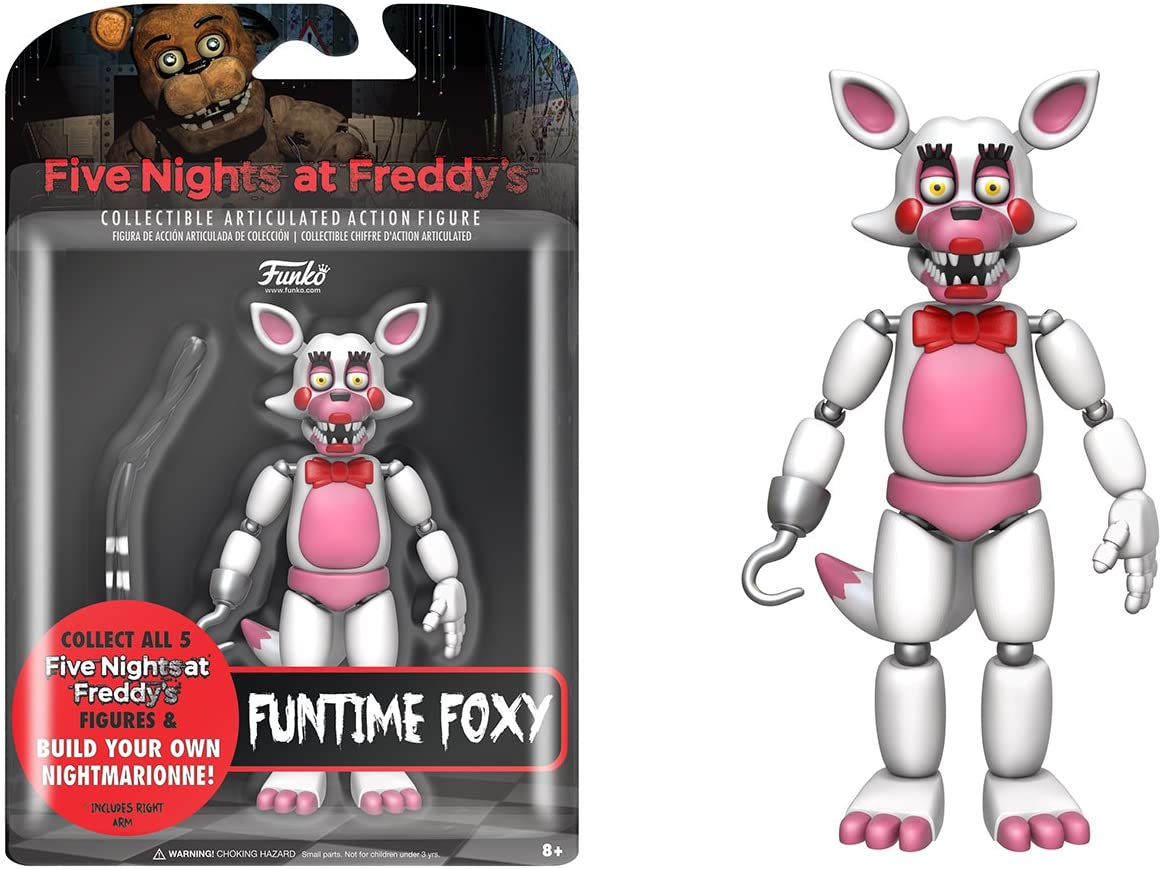 Pros
It is pink

It will look great displayed on your bedside table, dressing table, or desk. 

It is affordable
Cons
For some, it might be a bit scary.
Are you looking for a cool and funky keychain? You will love this green Foxy keychain. It is super affordable and will have your friends green with jealousy. 

Pros
It is a bright color so you will always find your keys

It is pocket friendly

Great gift for both boys and girls
Cons
Not everyone will like the color.
Tips to the Readers
So you have settled on the Foxy stuffed toy. I know that deciding which Foxy plushie to add to the cart can be quite challenging. Luckily I got your back. So, read the tips below:
The price will have a major impact on the Foxy plushie you choose. Some sellers will give your Foxy plush toy different prices for several reasons like shipping cost, tax, etc. So be sure to browse multiple sellers to get the best price.

Another tip when you're planning on purchasing a Foxy plush is to check the brand. Popular brands will most likely be more pricey than less known brands, and that's because these brands' quality is trusted and known. Depending on the plush you need, the brand you pick makes a big difference in quality, durability, and efficiency.

Before you decide on a Foxy plush, it's important to ask yourself why you are purchasing it; giving this question an honest answer will help you choose the best Foxy plush toy. If It is a single-use product only, you may not need to invest that much, like when purchasing a stuffed animal expected to last for a long time.

To avoid post-purchase disappointment, check the reviews section to see how much the previous purchasers liked their foxy plushies. Many positive reviews about a specific product are an excellent sign that it's a good quality product.

 However, the opposite is the case. If most buyers have complained about your product or if it has below three stars, you might want to reconsider purchasing from that specific seller. Remember that out of hundreds of positive reviews, one dissatisfied customer or two doesn't necessarily rule that plush out as bad.

 Also, you need to first determine the pros and cons of that specific product before acquiring it.
Why a Foxy Plushie Makes a Great Gift?
It is an excellent gift for FNAF Game lovers

These plushies are unique

They make great decoration pieces around the house

They make great gifts for those who love abnormal and scary things

Great gift for someone who loves and is obsessed with Halloween

It can be a funny gift to give friends and be something to joke about
FAQs
Question: Are the Foxy Plushies Expensive?
Answer: No, in my opinion, the foxy plushies that I have mentioned in this guide are not expensive. They range from the $10 range to the $30 range. And in my opinion that is very affordable. There is an alternative foxy plushie that was in the $60 range. Still, you are getting 6 plushies for that price, making it affordable.
Question: Where can I Buy Foxy Plushies?
Answer: You will have to look at your nearest stores, for example, Walmart, if they have Foxy's available. But the easiest way to get your ideal Foxy plushie is to search the web. You can also compare the prices and get the best deal. My suggestion will be to look on Amazon and eBay; I'm sure you will find your foxy friend there.
Question: What Age Range are the Foxy Plushies for?
Answer: Okay, this is a very good question. But the answer will all depend on the type of person you are buying it for. Are they 3 and love scary things or are they 13 and hate scary things? But in my opinion, I will say age 3 and up. Because some of the Foxy plushies scare me, and I'm 23.
Conclusion
If buying a plush toy for your horror video games fan has been on your wish list for a long time, I know my Foxy plush guide has been of great help to you. I have provided you with a list of the best Foxy plush toys, their pros and cons, and their characteristics.
So have some fun, go on an FNAF journey to find your Foxy soulmate, and if you are still unsure about which Foxy plush to get, go through my guide again, and if you don't see something that is for you, I'm sure you will love the alternative section. Happy Foxy shopping, everyone! 
Continue reading:
Eevee Plush Guide With Over 17 Variants
Pikachu Plush Guide -Durable & Cuddly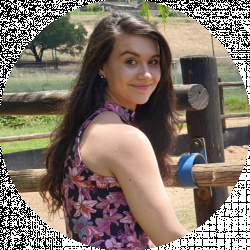 Latest posts by Christine Kent
(see all)