I admire adult animation that goes where no other show dares to follow, and South Park has done it for 25 years. I was only ten when it began, but I binged every season while my kids slept once I found the hilarious satire. So, be ready for anything in the best South Park plush guide because you never know what pops up.
My family has collected Squishmallows and Pokémon plush for years, but South Park is a new venture. My kids aren't familiar with the show because they're too young, but they see me as interested in the plush toys. Indeed, they ask questions, and my son's watched a few censored episodes, but it isn't for them yet.
It's a laugh-a-minute I plan to share with them when they're old enough. Instead, I'll have to share the best South Park plush with you before my obsession with the show bubbles over.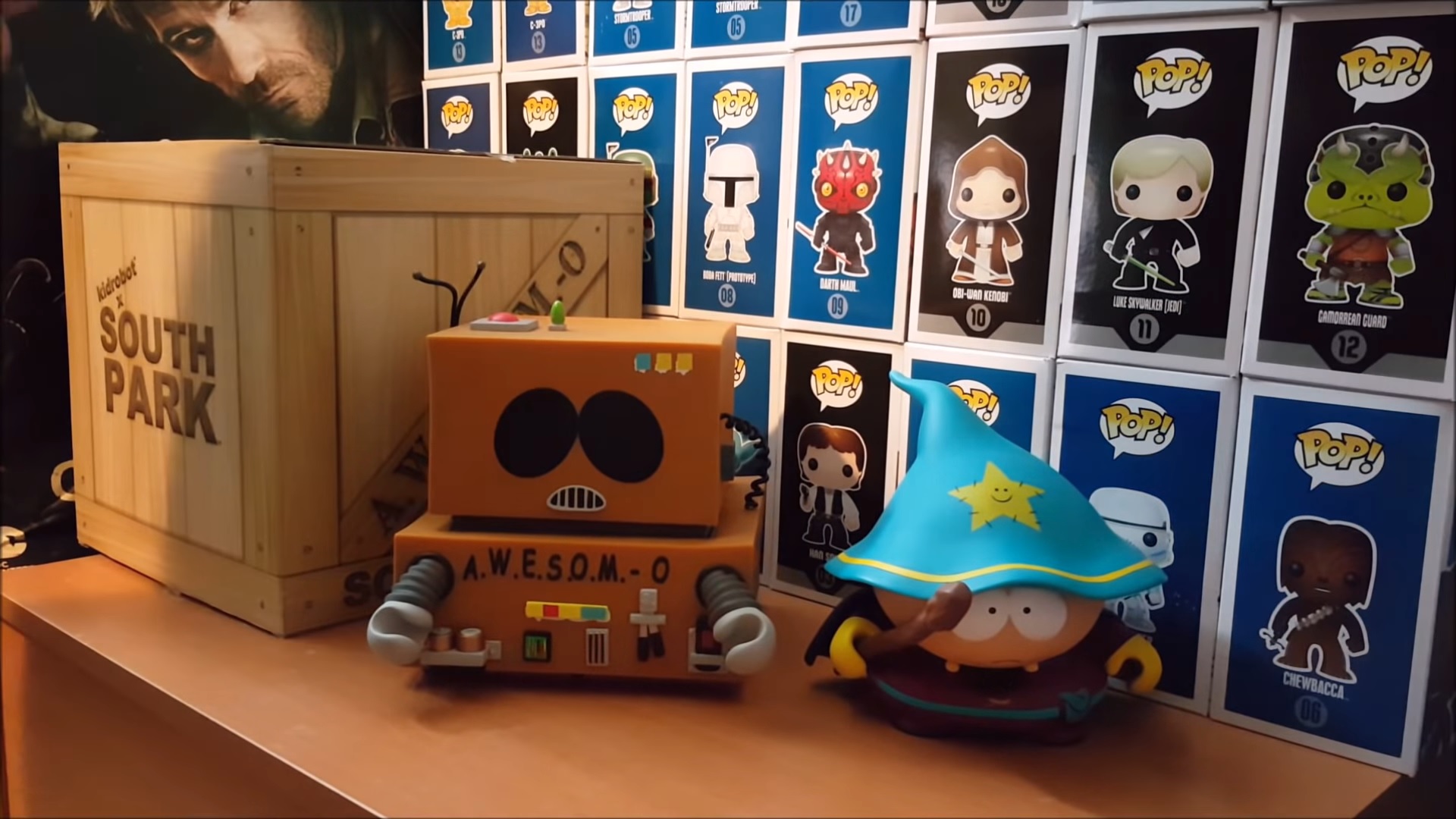 Best South Park Plush: Bottom Line Up Front
Let's start with the main point. South Park isn't suitable for kids under 15, and my kids don't fit the age limit. So, my plush guide will target the older crowds of fans who enjoy satirical comedy with solid language, over-the-top violence, and some adult content. However, I won't make my article about that because I'm family-friendly.
Instead, I'll focus on the plush, its quality, and its collectibility to die-hard fans. Besides, no one truly knows who killed Kenny. So, why should we obsess over it? Meanwhile, I'm not saying South Park plush isn't for kids. I'm only saying it mustn't be their daytime show. The plush is adorable, and they'll get the joke when they grow up.
Meanwhile, I'll show you what makes South Park plush genuine quality for collectible opportunities. The price, aesthetics, and brand can change everything, but you must know where to buy them. In addition, I'll share tips on collecting a vast collection of South Park plush, taking advantage of every character's unique editions.
But first, let me share the ultimate South Park plush. The South Park Eric Cartman Awesom-O 4000 Plush makes me nearly love a hated character. No one likes Eric much, but the details on his limited edition plush are insane. The embroidery, quality, and aesthetics will blow your fandom's mind. But enough about Eric.
Instead, let's learn more about South Park plush before seeing more brilliant choices.
A Complete Guide to the Best South Park Plush
South Park is one of the funniest satires I've ever binged, but I'm here to share the top plush from the show. So, let's see what makes South Park a plush collectible beyond its fame. In addition, I'll share advice about lesser-known South Park plush and how I picked only the best options for genuine collectors.
The Best South Park Plushes
What makes the best South Park plushes? The best plush represents the show's character, not just in style but in expression and personality. Let's take Kyle as an example. Kyle has various famous expressions and characteristics in the show. He can look disappointed, happy (when Cartman's not around), and surprised.
You're imagining each expression on Kyle's face as you read that sentence. So, why shouldn't plushes show Kyle's nature? But, high-quality plushes do! For example, the Standard South Park Kyle Plush says so much about his surprised expression. It's like Kyle just heard Eric say something stupid.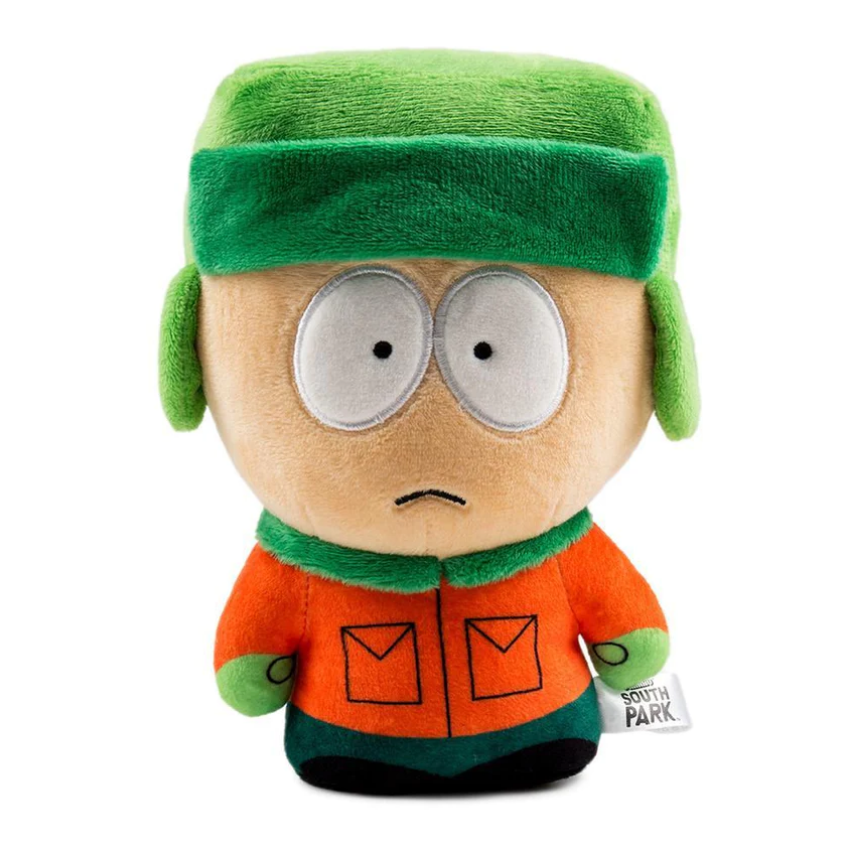 Another example is the South Park Reindeer Kyle Plush, who looks as happy as a missing Eric Cartman. A plush can have emotion, matching the show's character better than a same-colored shirt or pants. Personality plushes from South Park are the best because they imitate the characters in more ways than one.
Advice for Collecting South Park Plush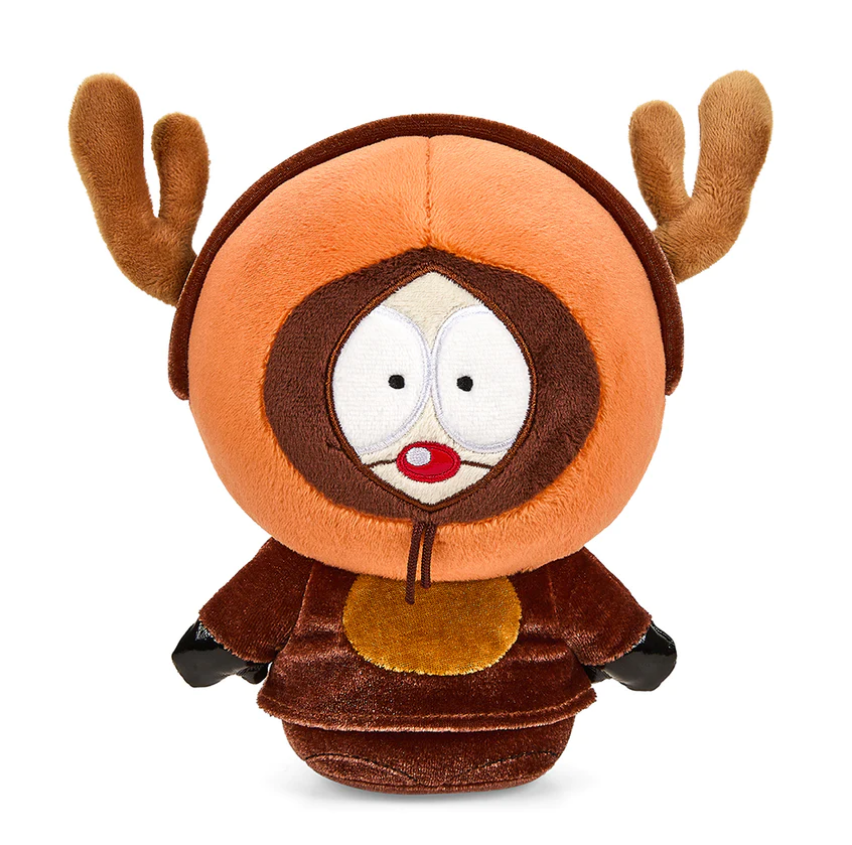 South Park plush represents many well-known characters from the show. However, a starter collection includes all the familiar characters. Nothing's wrong with collecting the main characters or each version of your favorite character. However, you'll need to find different versions of each character.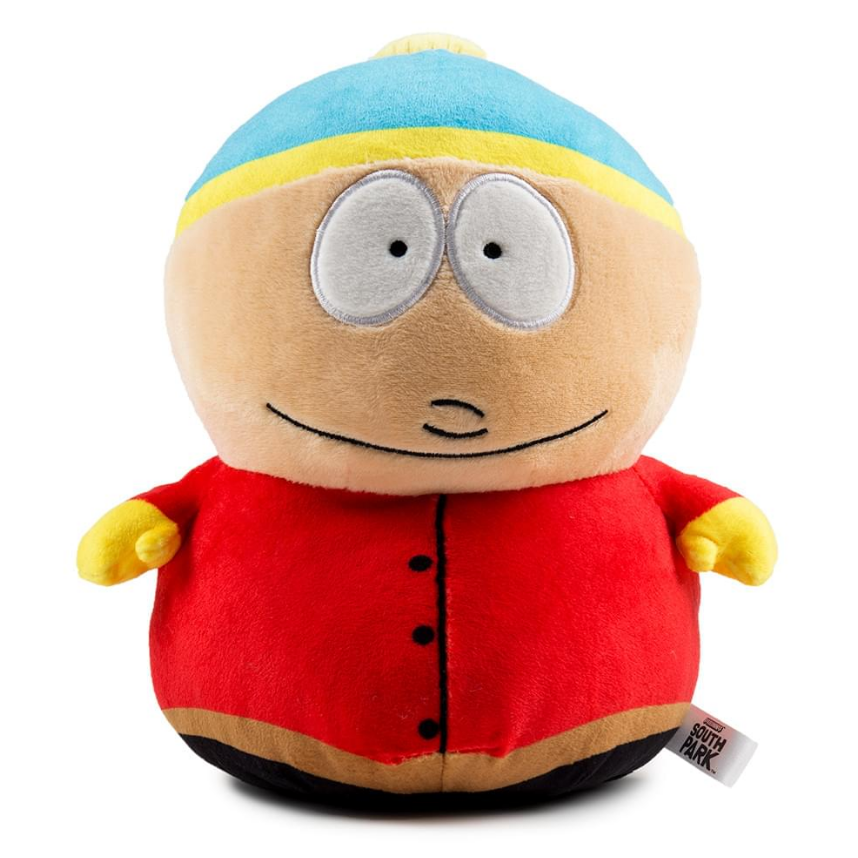 For example, Kenny has a standard plush that looks like the hidden hoodie boy. However, he also has a plush that wears a reindeer costume. Eric also comes in various versions. For example, he has a standard plush and a Christmas Eric Cartman Plush. In addition, he has a Christmas Eric Cartman Plush with a present.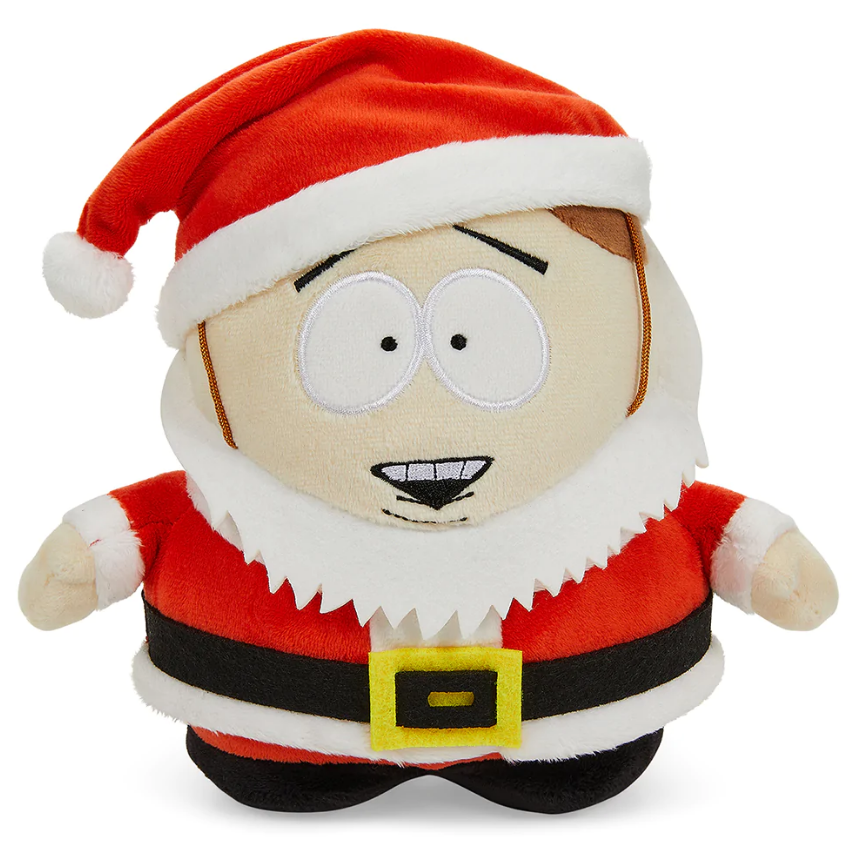 South Park plush has a broader range than you think, but you must look for various types and versions. Then, it would be best to look for extra characters like Towelie, Mr. Hankey, Pete, Michael, Firkle, Henrietta, and Randy. More characters will come with time. The show even has a Sparky, the Dog Plush.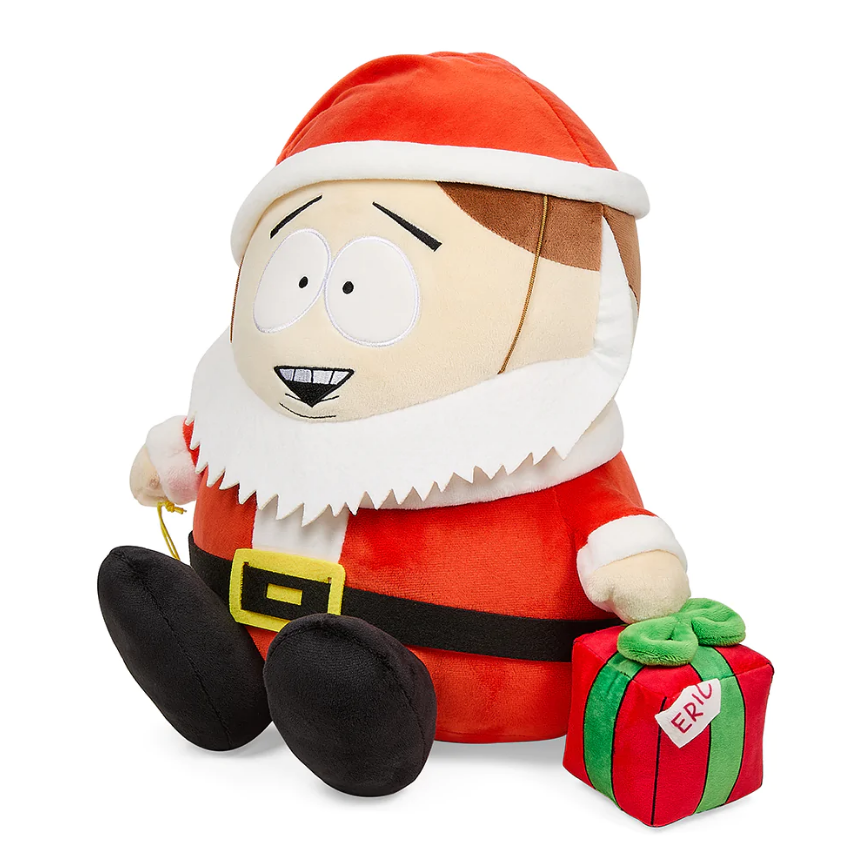 Fortunately, my best picks will help you find an unusual plush for each one.
How I Select the Best South Park Plush
South Park has fantastic plush for fans. However, I won't include the base character unless it has no alternate version. Instead, I'll look for each plush's most outrageous character version. For example, I won't add Kenny, but I'll add his dead version. Alternatively, I'll include the South Park plush representing the character best.
In addition, the ultimate South Park plush must meet every buying standard for quality options, including:
The plush must be aesthetically solid and good quality, looking like the cartoon character. In addition, you must see the character's well-known expressions on the plush.
It must come from a top brand in South Park plush, such as Kid Robot, Gluttony, or Comedy Central.
It mustn't exceed the $50 limit because I'm sticking to single-character plush (this will remove a character). Besides, spending more than $50 on a single plush is outrageous.
It will only come from my trusted South Park plush stores, including Walmart, Kid Robot, Target, and Amazon. Each store stocks the quality Kid Robot Phunny plushes.
Important Note: I won't include plushes unsuitable for kids. For example, Randy Marsh and Towelie's plushes aren't excellent for kids. The jokes are over children's heads and inappropriate.
Best South Park Plush Guide: Top Picks
I'm excited to bring you the alternate versions of each South Park character and the most accurate version without an alternate character plush. I'll also share details about what makes them unique and what I don't love. So, let's meet the South Park character plushes that blows me away.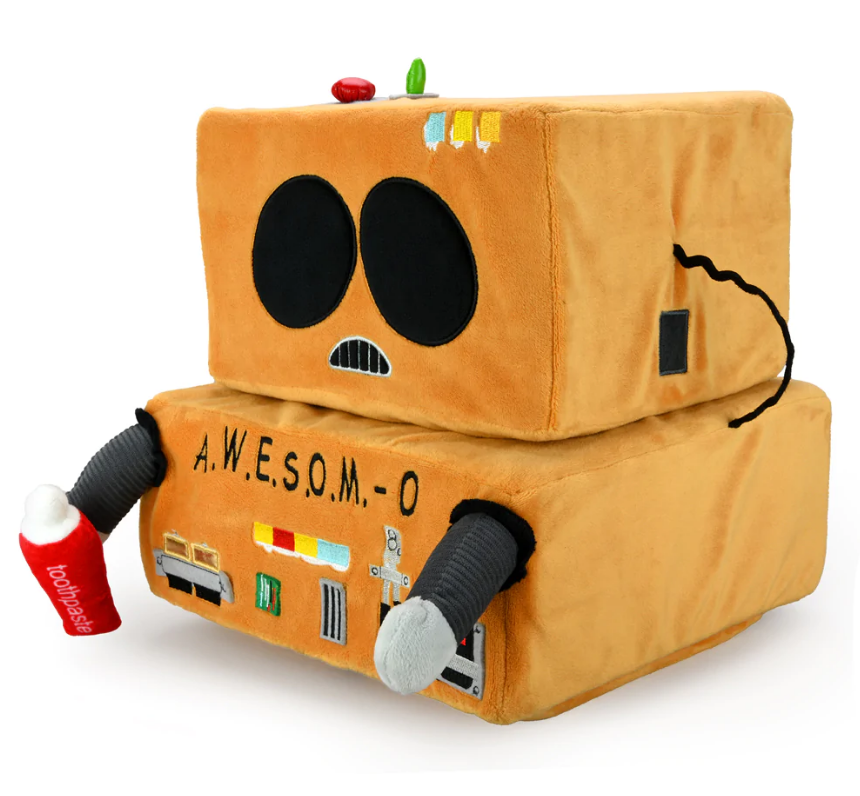 I have a serious love-hate relationship with Eric Cartman. I'm sure most fans feel the same way. Eric Cartman is a genuine jerk if you're allowed to call kids such a word. However, Eric Cartman's Awesom-O 4000 version is my ultimate pick because it hides the mean kid inside. Meanwhile, the details on Eric's plush are mind-blowing.
Version: Eric Cartman Awesom-O 4000 Plush
Size: 16″
Eric Cartman Plush Pros
Eric Cartman finally looks like an adorable kid, even though he's in disguise to fool Butters
Eric's expression almost makes you feel sorry for the guy
The details are impressive, including the toothpaste, robot arms, and embroidered pictures
Eric Cartman's robot disguise is the most creative plush for the character
Eric Cartman Plush Cons
Eric Cartman's plush continues to represent a jerk with a bad attitude
Many thin and wired details around the plush are breakable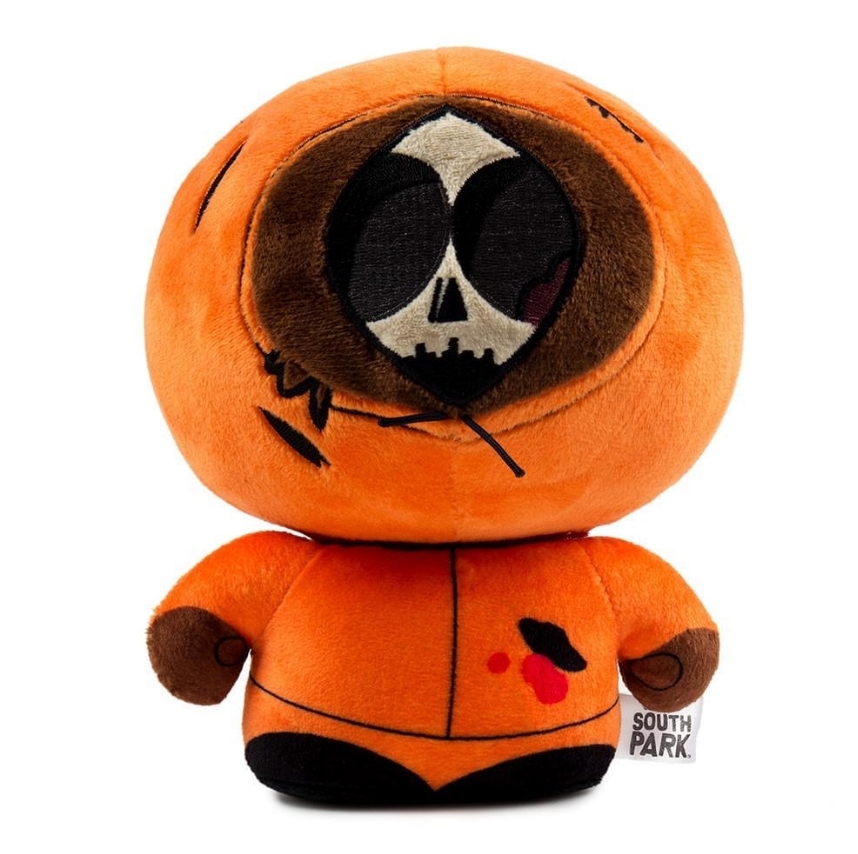 Kenny is my favorite South Park character, and this plush would've been my ultimate pick if it had more depth. However, I prefer it to the reindeer Kenny plush because it's interactive. Poor dead Kenny's head can roll off to make the plush seem more realistic to his infamous fate in almost every episode. However, it's not for kids.
Version: Dead Kenny Plush
Size: 8″
Kenny Plush Pros
The dead Kenny plush takes the show's joke to another level
Poor Kenny looks like he lost his head in the last episode
The details and quality of this plush are impressive compared to the cartoon animation
Kenny's face protrudes like in the show, and his head comes off for added fun
Kenny Plush Cons
Kenny is my favorite character because he always dies, and this plush teases that fact
The dead Kenny plush won't be suitable for kids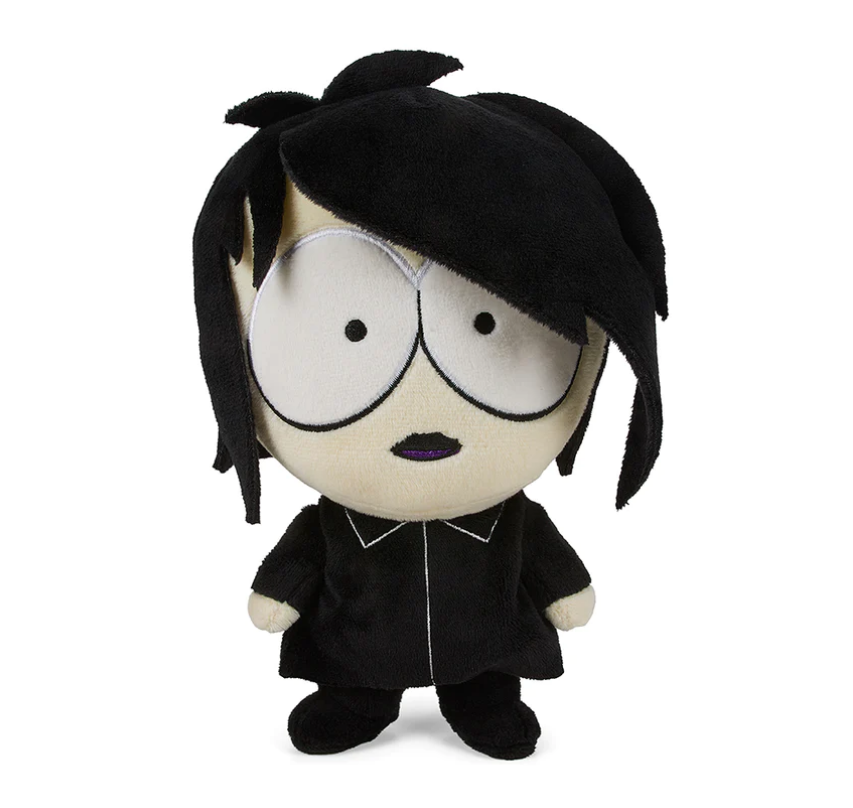 This plush might be Firkle's standard version, but the details and quality go beyond the show's amateur animation. Firkle has a calm attitude for a goth kid, and he's one of my favorites from the foursome. Firkle's enormous eyes and long hair that remains in his way make him an excellent pick for plushies.
Version: Standard Firkle Plush
Size: 8″
Goth Kid Firkle Plush Pros
The goth kid Firkle plush represents the show's character perfectly
The Firkle plush has excellent details, even showing the lines on his shirt
His hair has that same lush touch with thin plush to imitate his head rolls in the show
Firkle's eyes look through your soul, and his mouth has a purple touch
Goth Kid Firkle Plush Cons
Unfortunately, Firkle doesn't have an alternate yet, but he never changes outfits in the show
The thin black hair on this plush can break off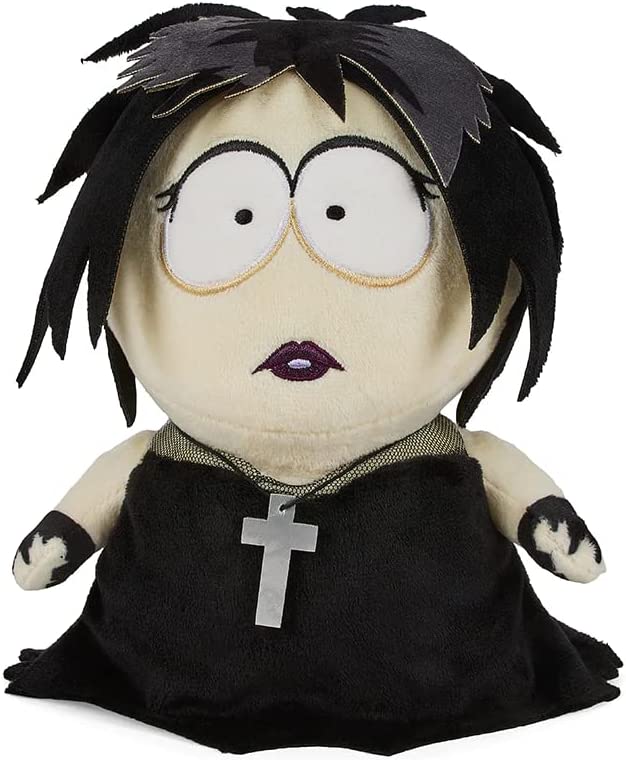 Henrietta Biggle is a famous goth kid because she's the only female and reveals her name before any others. However, I'm not the biggest fan of Henrietta because she makes me think of a female Eric Cartman. In addition, she's one naughty girl who refuses to abide by society's laws. Then again, Cartman is the same.
Version: Standard Henrietta Plush
Size: 8″
Goth Kid Henrietta Plush Pros
The Henrietta Biggle plush represents the only female goth kid
Henrietta Biggle is a famous character for having her name revealed first
Henrietta's details are accurate, and she has similar flat hair to Firkle
Her mouth and eyes have a shocking expression, and her fists have fingerless gloves like the show
Goth Kid Henrietta Plush Cons
Goth Kid's Henrietta plush has finer details that might break
She doesn't have a unique edition but never changes in the show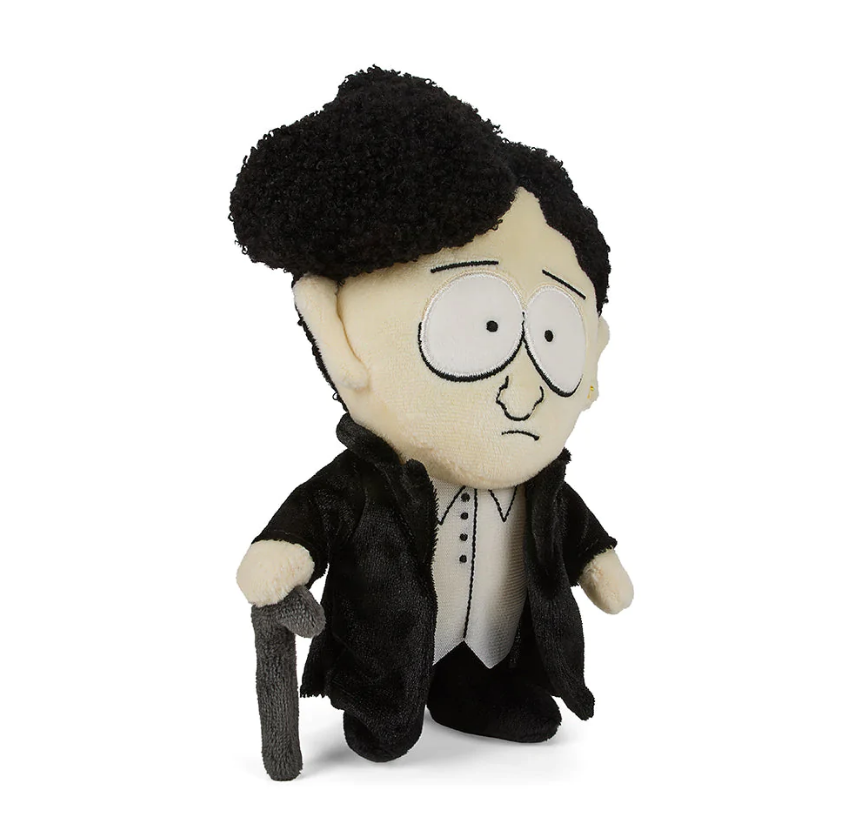 South Park's Michael has more emo than goth in him, but he's a main character with a gorgeous plush to collect. Michael's hair has far more depth, as much as his personality has layers. I have no qualms with him in the show, but we all know the joke about why he's so emotional. Hint: it has to do with a "tiny" fact.
Version: Standard Michael Plush
Size: 8″
Goth Kid Michael Plush Pros
The goth kid Michael plush captures his expression and mood perfectly
Michael's plush has exquisite hair with great detail
You can see Michael's earing and shirt details nicely
Michael also has the famous walking stick
Goth Kid Michael Plush Cons
Unfortunately, Michael has no alternate version but never changes in the show
Michael's jacket will come loose with time, and his walking stick might break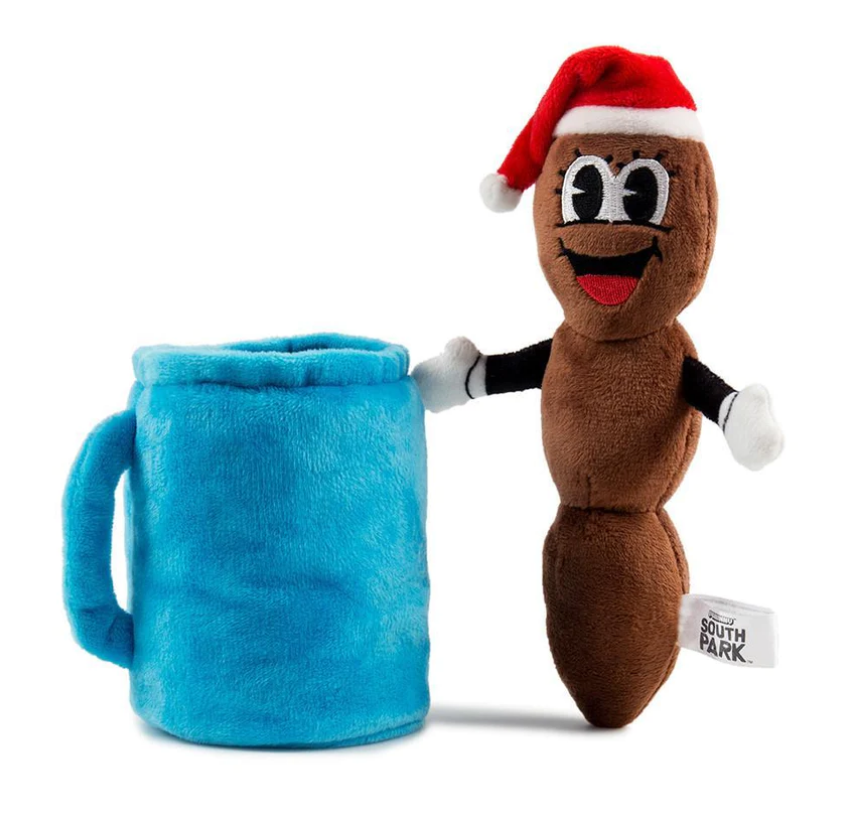 Admittedly, Mr. Hankey is the grossest character in South Park. Who thought of poo as a Christmas character? Only South Park creators can devise something so foul. Meanwhile, some fans might love this satirical character. I get the humor, but Mr. Hankey isn't a plush I'd add to my collection. I have some standards.
Version: Standard Mr. Hankey Plush
Size: 8″
Mr. Hankey Plush Pros
Die-hard fans will enjoy adding Mr. Hankey to their collections
Mr. Hankey's plush has accurate details about the show's gross character
I like Mr. Hankey's smile and eyes because they have more detail than most
You get Mr. Hankey's infamous coffee mug as a second plush
Mr. Hankey Plush Cons
The thought of Mr. Hankey in my collection is too much
Poo-inspired plush is sick for anyone, especially kids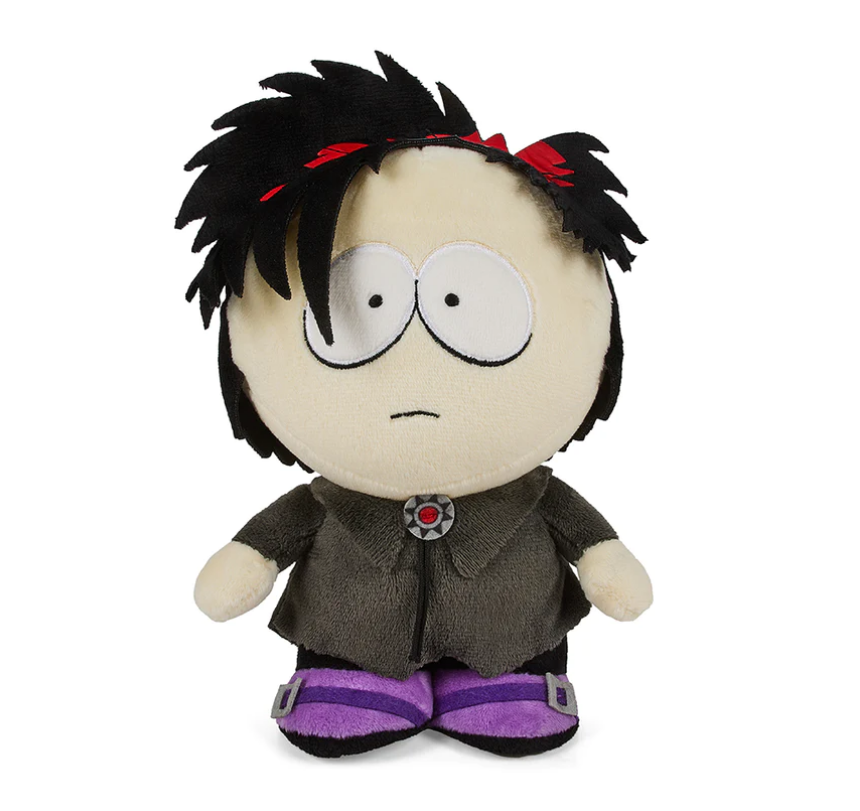 Pete Thelman's plush represents the final goth kid to complete the collection. You could buy packs for the goth kids, but I prefer the single versions for my best picks. Meanwhile, Pete is the only goth kid who could have a second version as Pete Melman, the blond-haired kid from the "Bass to Mouth" episode.
Version: Standard Pete Thelman Plush
Size: 8″
Goth Kid Pete Plush Pros
The Pete Thelman plush represents a complete collection of goth kids
Pete's plush has more detail, as his show character does
The plush has more purple and a gray textured shirt
Pete's hair, fists, and expression are spot-on for the show
Goth Kid Pete Plush Cons
Pete's character can have a second plush but doesn't yet
Pete's hair and shirt are fragile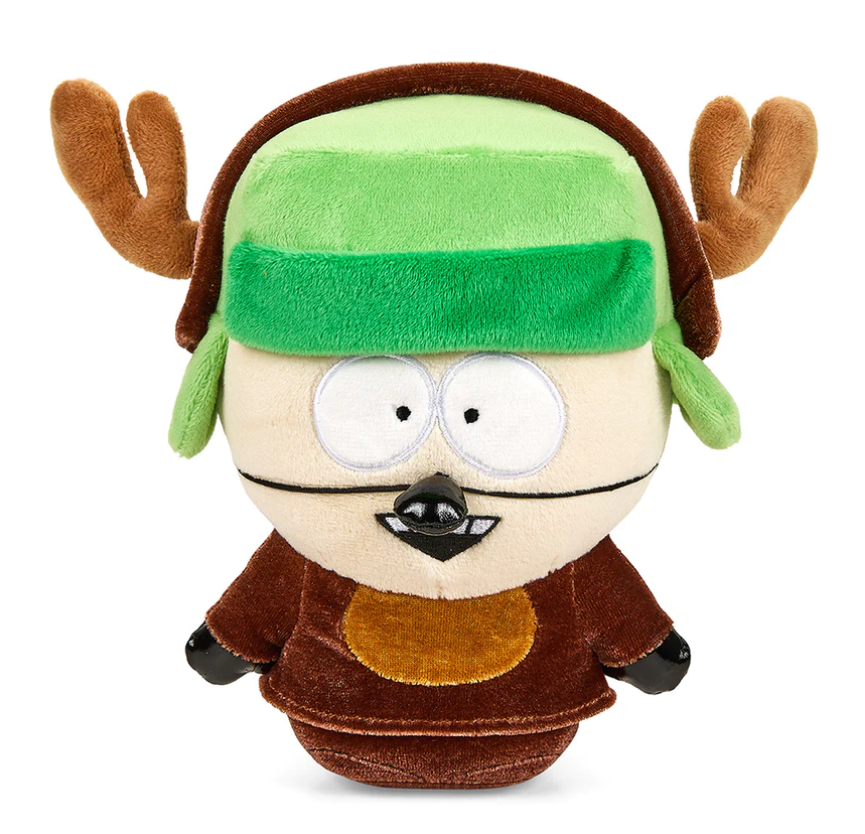 Do you know what else impresses me about Kid Robot's plush? The brand understands the most collectible size, which is eight inches. Indeed, some are taller, but most of South Park's plush is eight inches tall. Meanwhile, they added a creative version for Kyle, Eric Cartman's primary victim.
Version: Reindeer Kyle Plush
Size: 8″
Kyle Plush Pros
I've seen Kyle and others dress in costumes for the holidays
Kyle's plush keeps the authentic details of his happy expression
His rounded fists and goofy smile are spot-on
Kyle's hat is accurate for the show's character in color and size
Kyle Plush Cons
The reindeer versions don't have the character's weird legs
The reindeer nose looks ridiculous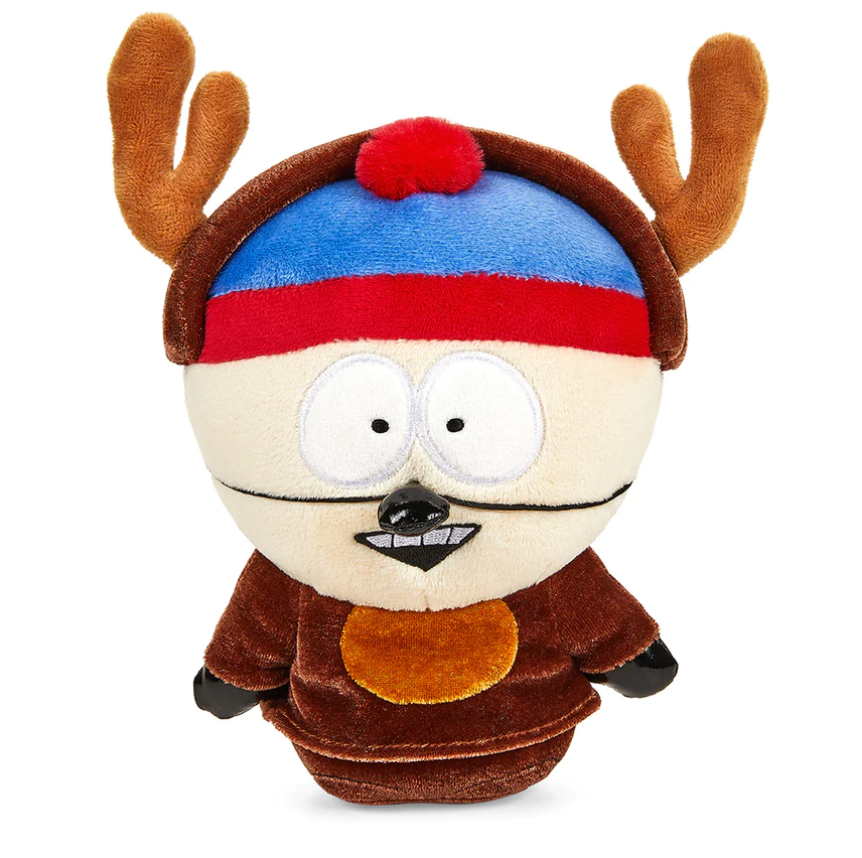 Stan Marsh is another one of my favorite childhood characters from South Park. Stan reminds me of my son. He's an intelligent boy with big dreams. However, he's a typical kid who loses his temper too often. So, the reindeer Stan plush works better for me, even if I prefer the standard versions with improved lower bodies.
Version: Reindeer Stan Plush
Size: 8″
Stan Plush Pros
The reindeer Stan Marsh plush represents the kid's happy expression well
Stan's beanie is perfect, and the colors pop like the cartoon
His eyes and mouth have quality details to show his personality
Stan looks cuter in the reindeer costume than Kenny and Kyle
Stan Plush Cons
The reindeer versions don't have the character's weird legs
The antlers don't sit flush against his beanie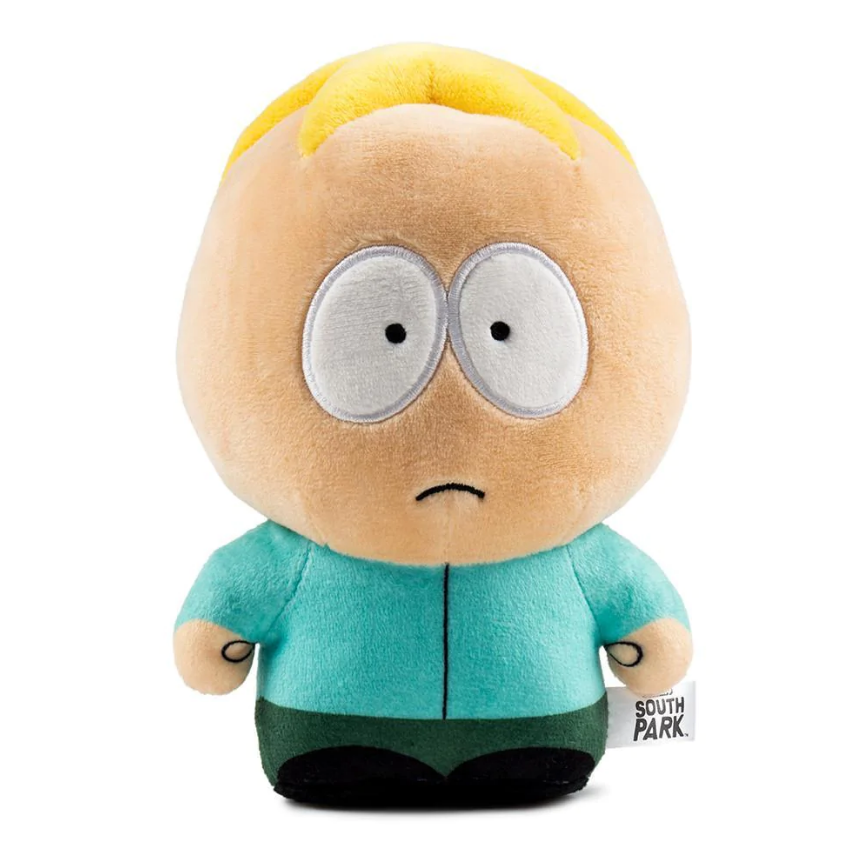 Butters is a superhero in hiding but a coward among his friends. I've hardly seen the character lose his temper, but he can go wild when he does. Meanwhile, Butters makes viewers feel sorry for him. Admittedly, his plush is perfect. However, more fans enjoy how others bully the poor guy.
Version: Standard Butters Plush
Size: 8″
Butters Plush Pros
The Butters plush has exquisite details and an accurate head-to-body ratio
Butters has a solid hairpiece that remains more durable
His expression and eyes look perfect for his show character
Butter's has rounded fists with detailed lines for his thumbs
Butters Plush Cons
Butters doesn't have an alternate plush for his superhero yet
His hair could be longer, and the shirt should show a collar
FAQs
Question: Which Plush Are Good Alternatives for South Park?
Question: What Is A Phunny South Park Plush?
Answer: Kid Robot is the brand behind Phunny designs, which turn creepy and freaky characters into stuffed collectibles. The Phunny plush includes horror, monsters, video game, and oddball adult animation characters. In addition, they make hilarious plush versions. South Park is one of Kid Robot's Phunny plush designs.
Question: Which South Park Plush Packs Can I Buy?
Answer: Some South Park fans don't want to wait and collect many individual plushes. So instead, the Kid Robot Phunny multi-packs work well. You can buy the original South Park Eric, Stan, Kyle, and Kenny Plush Set. Alternatively, you can buy the Christmas South Park Stan, Eric, Kyle, and Kenny Plush Set.
However, you can purchase the South Park Goth Kids Plush Bundle if you want different characters. This pack includes Michael, Henrietta, Pete, and Firkle plush. All multi-packs come with eight-inch collectible plushes.
Best South Park Plush Guide: Conclusion
I'm an old South Park fan, but I know you might want plush for kids. So, I kept things clean in this article by removing two characters without child-friendly plush. Meanwhile, you know what makes plush quality and where to find them. In addition, follow my tips to expand your collection further.
However, I recommend starting your collection with my ultimate pick. The South Park Eric Cartman Awesom-O 4000 Plush won't last forever because it's so unusual. You won't find a South Park plush with so much detail again. So, scoop it up and watch your collection bloom around it.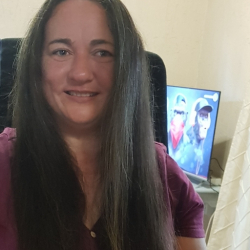 Latest posts by Caroline Lambert
(see all)