One of the most adorable animals on the planet, in my opinion, is ducks, especially ducklings. If you are a Disney fan, you would probably know Donald Duck and Daisy Duck. And if you don't know about them, have you even lived? 
Bottom Line Upfront
Do you find ducks to be one of the cutest animals? Would you just want to hug them and never let go? Same! With my guide, I have made this possible; now, you can embrace a duck squishmallow without worrying that it will peck you!
These duck squishmallows are the cutest and cuddliest plushies ever, and once you see them, you will want to add more than one to the cart. My favorite duck squishmallow is Lilibet. I love that she is so big and cuddly, and she is made up of all my favorite colors. The only drawback I have with her is that she is pretty expensive. (Sorry, Hubby, but she is already added to the cart.) 
Let us have a look at my top picks. 
Top picks
What I love most about ducks is that they're so lovable and cute, especially when they walk. Their butt just cutely sways when they waddle. But what is even cuter than a duck? A duck squishmallow!
You obviously cannot hug a duck! It will peck you! However, a squishmallow won't This guide will help you find the perfect Duck squishmallow that suits you the best!
For those who love collecting anything duck-related or for people who just love squishmallows, this article is the perfect guide for you. So let us waddle on.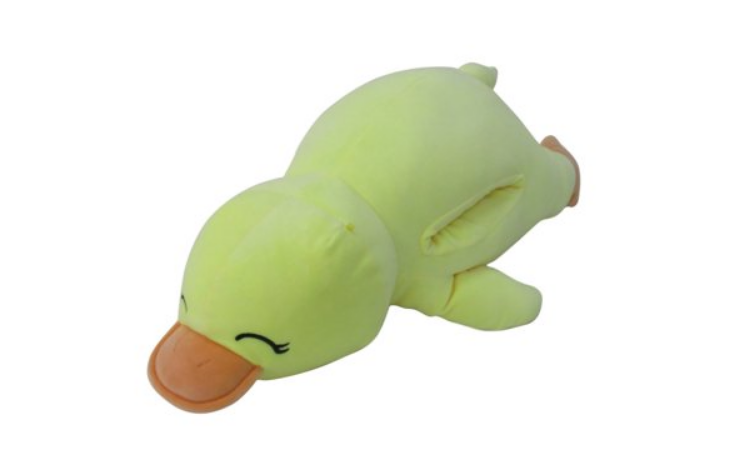 Meet Sammy, the yellow squishmallow duck! Do you always have cold hands? Don't worry; you are not the only one. But with Sammy, cold hands are something of the past as she has built-in pockets on the sides of her where you can put your hands in. Definitely an excellent present for winter. Her eyes are closed, and she has the added detail of eyelashes. Her eyes look friendly, as if she is smiling while she is sleeping. Let us have a look at some of her pros and cons:
Pros
Sammy is big and can be used as a pillow.

She is a perfect hand warmer during cold weather.

She is made of the softest fabric 

A great addition to your collection.

She is super affordable.
Cons
Because she is light in color, she might show dirty easily.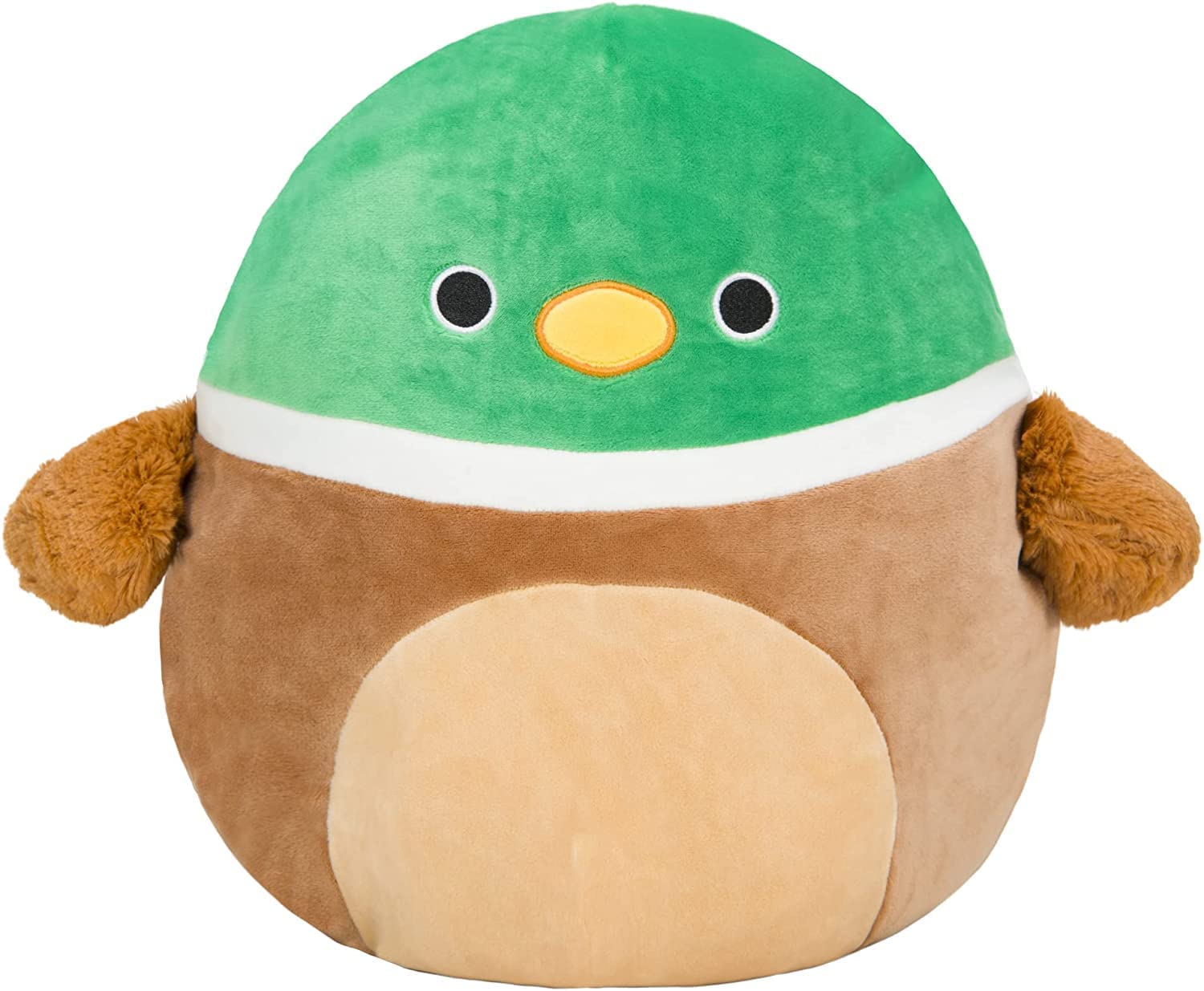 Avery, the duck, is a green and brown duck similar to the male mallard that is mainly found in New Zealand! 
Avery has a bright green head and a brown body, with a white collar on her neck. Her belly is a lighter shade of brown, and her beak is a bright orangy-yellow color. She also has cute and fluffy wings similar in color to her body. 
Pros
She is very cuddly and very soft.

She is 8 inches big, which means you can bring her anywhere!

She will make a perfect gift to anyone obsessed with ducks

Looks very similar to the male mallard
Cons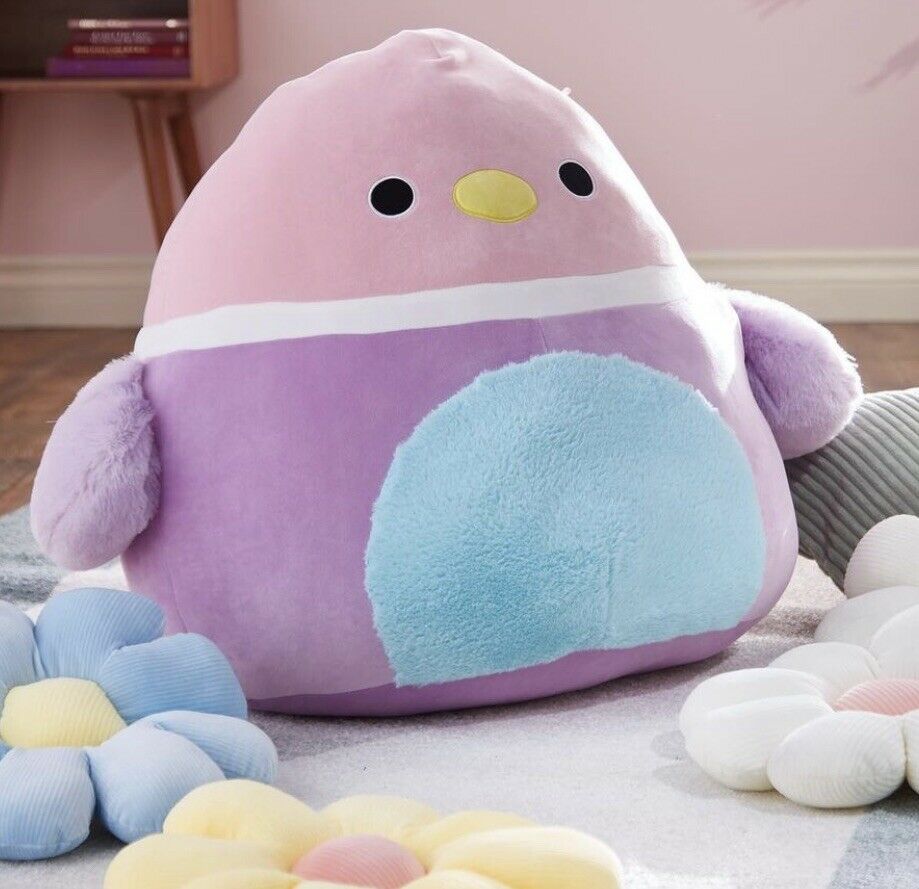 Meet Lilibet. Her colors remind me of Easter. Her head is pink, and she has a white-collar that separates her head from her purple body. Her belly is blue and fluffy, and she has fluffy purple wings that match her body. 
Pros
She is soft and fluffy

She will make the perfect gift if you have a little girl, sister, or best friend who is obsessed with squishmallows

Perfect gift for Easter

She is large, which makes her the perfect cuddle buddy

She is made up of beautiful colors
Cons
She is very expensive

She might take up a lot of space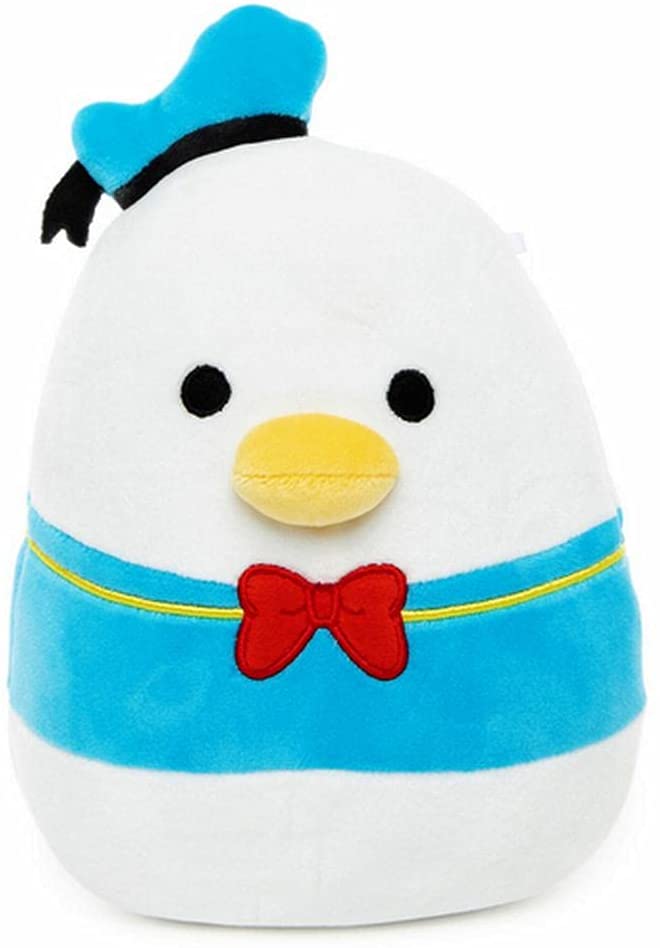 If you are a Disney fan, you would be familiar with Donald duck and his iconic voice. If you have been looking for another Donald Duck to add to your Disney collection, or you are a squishmallow collector, worry no more because you will absolutely love this Donald Duck Squishmallow!
This Donald duck squishmallow is in color white, and he is dressed as Donald with his iconic sailor outfit. You would love to have him in your collection! 
Pros
It is Donald duck!

He is very soft 

A great size to take anywhere with you

His beautiful white color will light up any room
Cons
He will show dirty very quickly.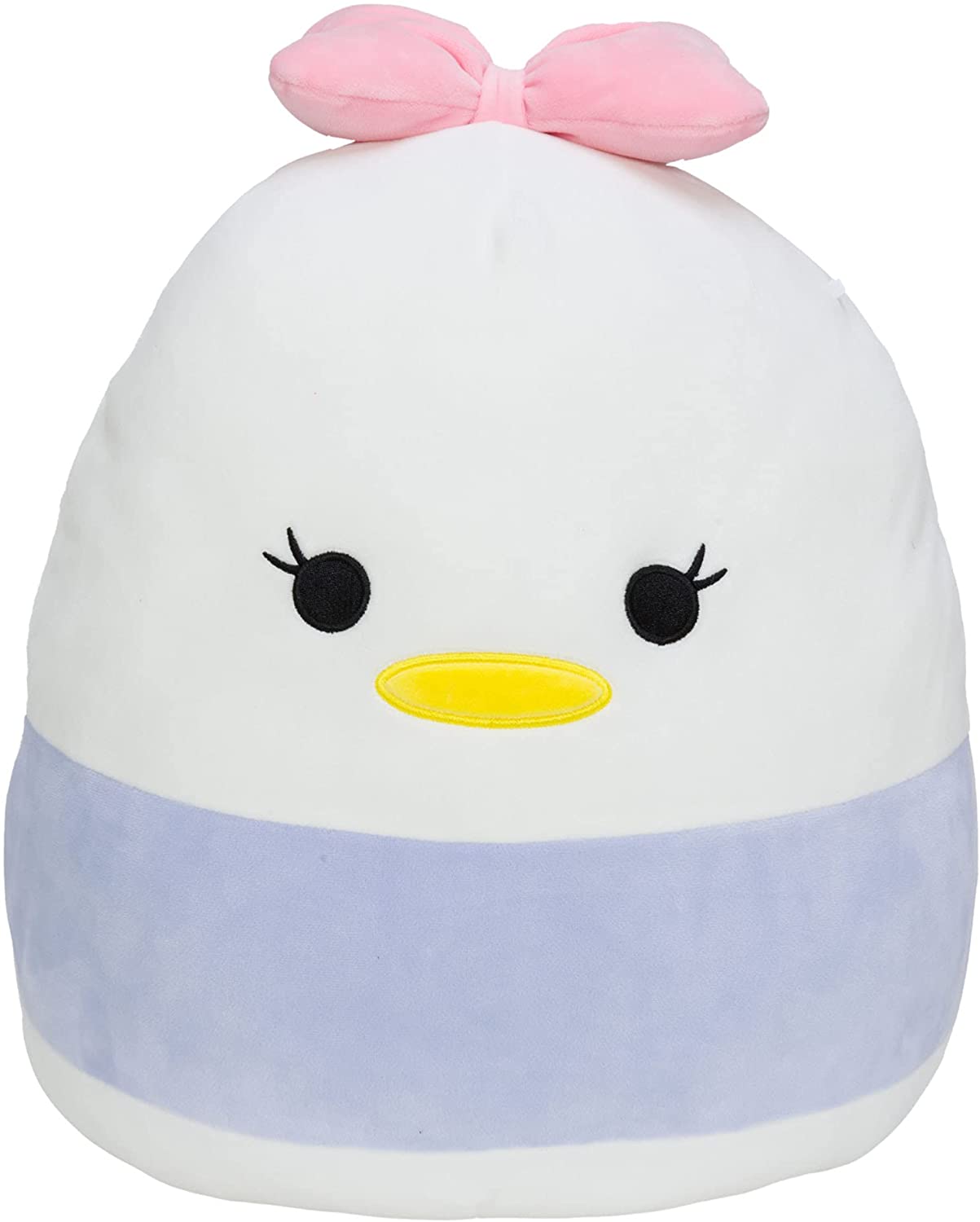 What would Donald's life be without Daisy? Just like coffee without sugar, bitter. That is why I needed to include Daisy duck the squishmallow. 
The Daisy Duck squishmallow is a white duck with a lavender dress. The Daisy duck squishmallow will never be complete without Daisy's iconic pink ribbon on her head. Let us have a look at some of Daisy's pros and cons.
Pros
She is squishy and very soft.

She is a great size to use as a pillow or a cushion for your sofa

Cute little pink iconic bow

For her size, she is affordable
Cons
Because most of her body is white, she will get dirty easily.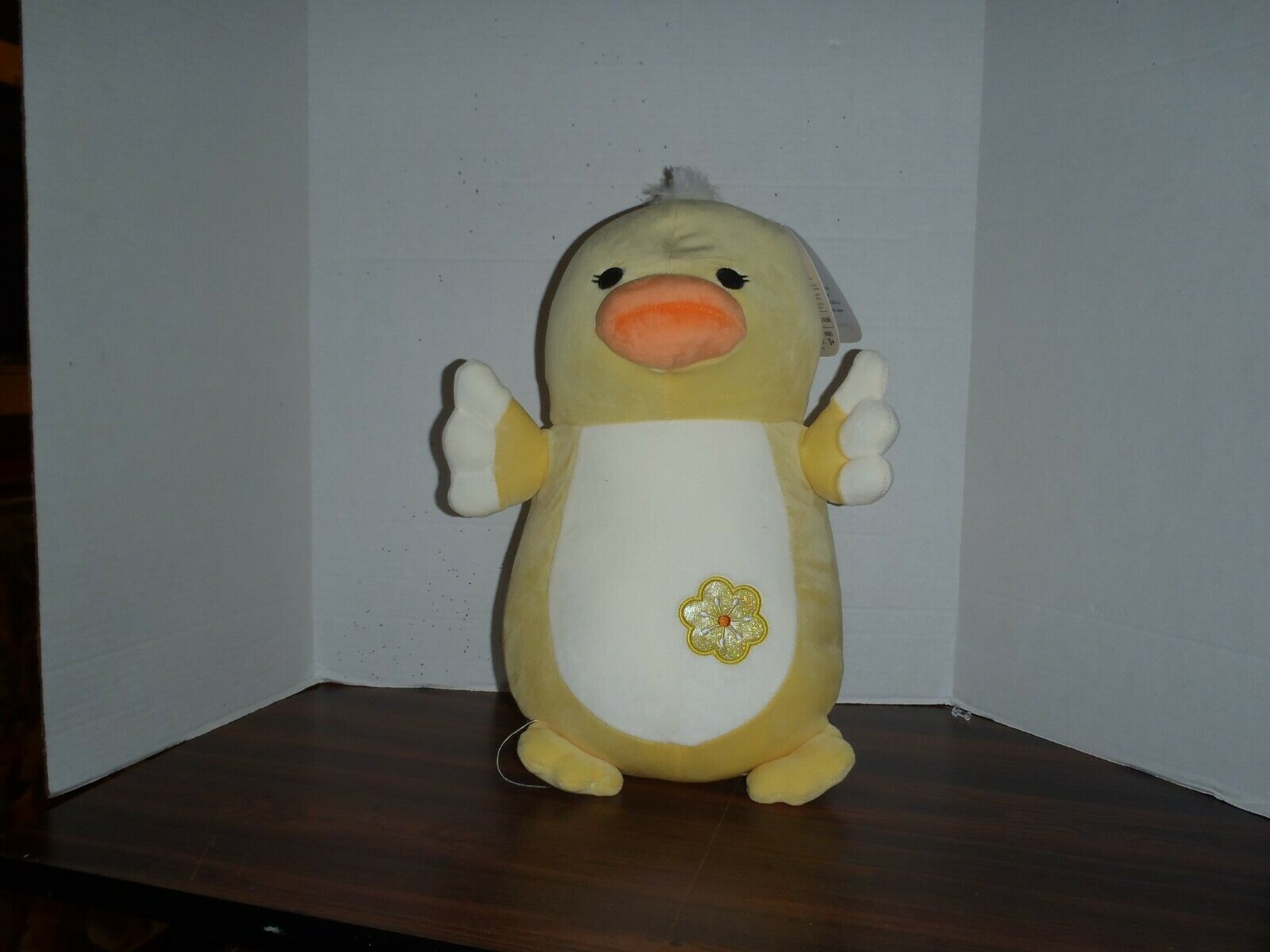 Meet the lovely Divina. She is a yellow squishmallow, almost similar to Sammy the Duck. She has fluffy white hair and an orange beak. And her belly is white with a yellow and white flower on it. 
Her wings are in the color white and yellow. And she is made to look like a pillow.
Pros
She is 14 inches big, perfect to be a pillow.

She is cute and cuddly

Has a pretty flower design on her tummy

Her eyes are embroidered on, which makes it safer for toddlers 

She is pocket friendly
Cons
The white parts of her body will get dirty quickly.
Alternative Section
Do you love ducks but are not really a fan of squishmallows? Don't worry; I have included some options that I'm sure you will love.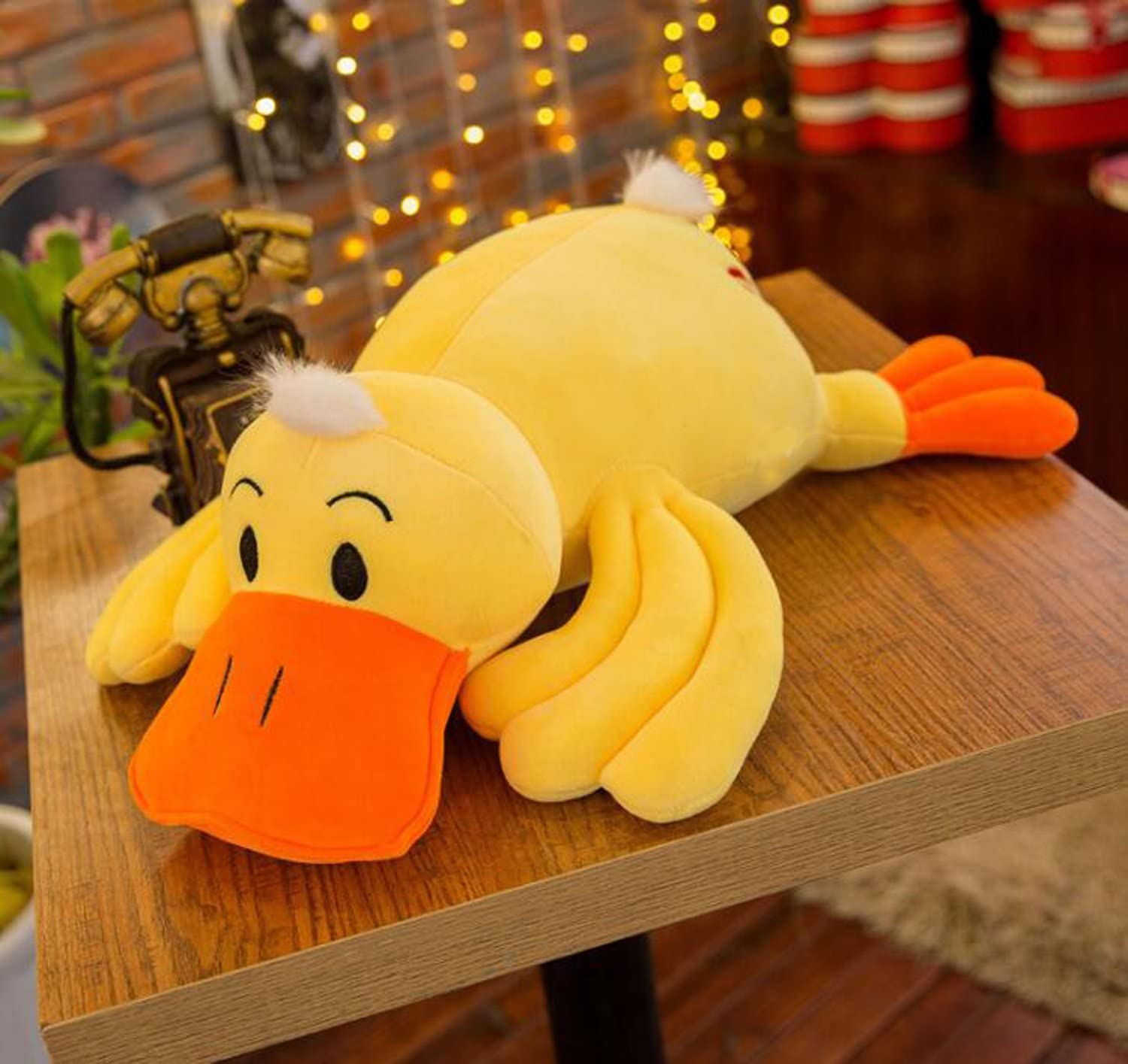 Oh my, just look at this cutie! When you first lay eyes on this ducky, you will fall head over heels with him and just want to squish him to death. His wings look like bananas to me, don't you agree? He has a long orange beak with a cute little bundle of fluffy white hair. Let us have a look at this buddy's pros and cons.
Pros
He is soft 

Cute little fluffy white hair

Gives great hugs

He is adorable

He is pocket friendly

His eyes and brows are embroidered on, which makes it safe for smaller children to play with
Cons
The wings of the ducky look a bit weird.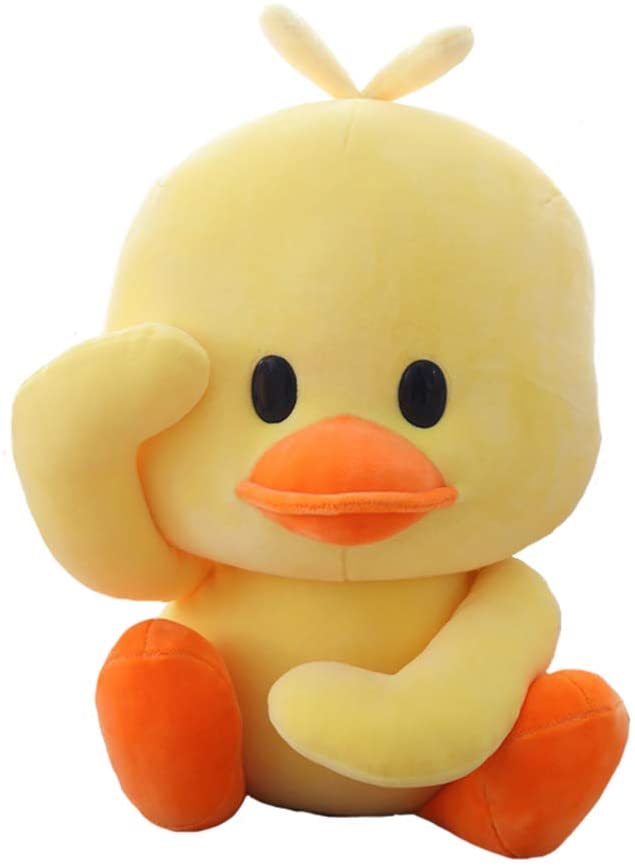 Meet this little cutie pie! Look, it almost seems as if he is waving at you. He is as soft as can be, and once you cuddle him, you will be in dreamland in no time. His little orange legs that flap around match his beak. And he has a light yellow body and arms. Let's look at this quacker's pros and cons.
Pros
He is adorable

He is super soft

When you cuddle him, you will get the best sleep ever

I love his light yellow color with his orange beak and little orange feet

Perfect gift for a boy or girl

He is affordable
Cons
The hand might pull loose from the face due to rough play.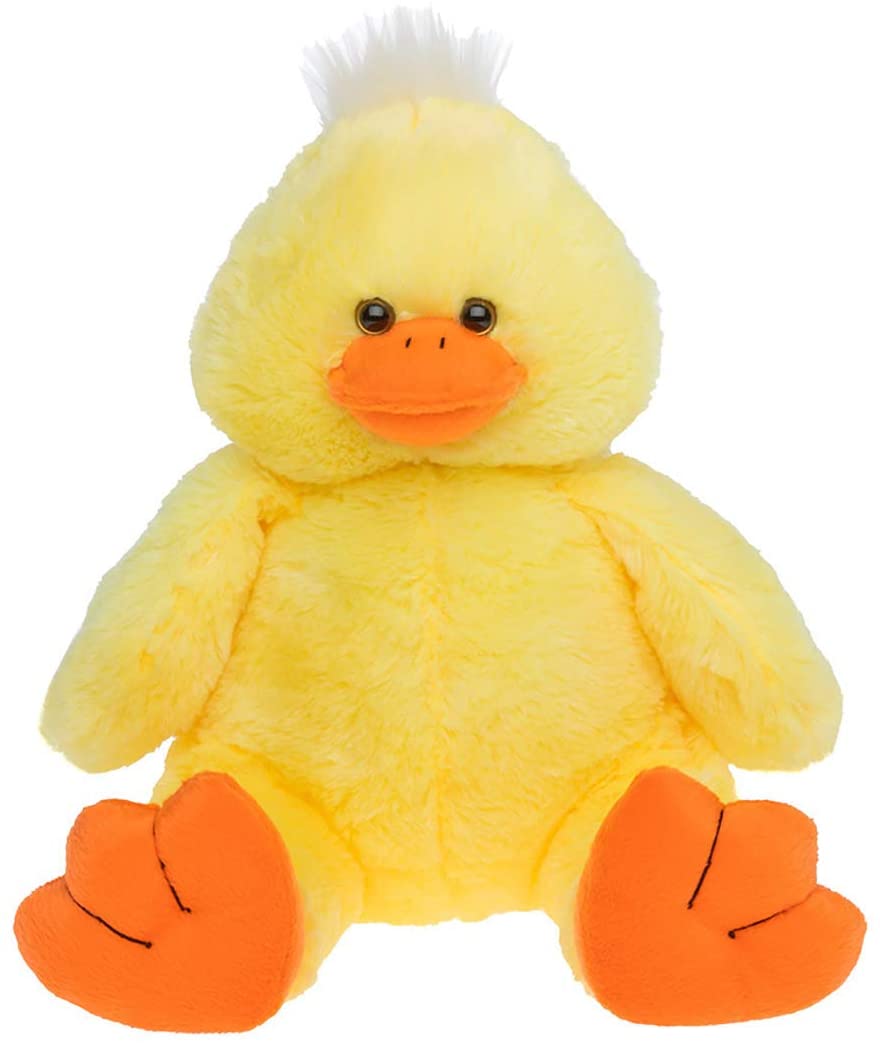 Just look at his face! Isn't he cute? Do you have kiddies who just don't want to sleep at night or are scared of the dark? Well, I think I just solved your problem. This little guy, or should I rather say, big guy? Because he is pretty large, is super cute and fluffy, and will make the best nap buddy for your kiddies. 
You can even make up stories for him and say that Mr yellow ( Jip, I just named the duck) will keep him warm and save at all times. And that he is a pro at getting rid of that unwanted imaginary monsters. 
Mr yellow is yellow with fluffy fur, or should I rather say feathers? He has cute orange feet that match his beak. He also has some soft white hair on the top of his head. Let us have a look at Mr yellow's pros and cons:
Pros
He is soft and fluffy

Has fluffy white hair on his head

The best gift you can get your child 

For his size, he is very affordable
Cons
The black stitching on his feet might pull loose after a while

I don't like that the eyes of Mr yellow are so close together 
Inspiration Section
Need some inspiration for your next squishmallow purchase? Have a look at some of these cuties below:
Look at Avery and her family. Avery is so adorable that you can't help but get one in every size and form a family. 
Have a look at Della living her best life in beautiful nature. She will definitely ensure that you always have a great time. You should definitely add Della to your collection if you love nature and exploring. 
Have a look at Aimee; she loves nature and beautiful gardens. Don't get frighted if you can't find her, she is probably playing hide and seek in your garden. Look carefully because she might blend in with your beautiful yellow flowers. 
Frequently Asked Questions
Question: Is There a Rare Duck Squishmallow?
Answer: Yes, in fact, there is. And it is one of the duck squishmallows I mentioned in this guide. Any guesses? Her name is Avery. And she is number 2 under the rarest squishmallow list. 
Question: Who is the Most Expensive Duck Squishmallow?
Answer: Of the duck squishmallows I mentioned in this guide, Lilibet is the most expensive duck squishmallow at $250. 
Question: What Kind of Duck is Avery the Squishmallow?
Answer: Avery the squishmallow is a Mallard Duck.
Question: What is the Biggest Duck Squishmallow?
Answer: Of all the duck squishmallows I mentioned in this guide, Lilibet is the largest duck squishmallow at 24 inches.
My Opinion
So after reading my article, you probably wonder who my favorite duck squishmallow is. It is Lilibet! Lilibet is big and makes the perfect pillow to rest my head on when watching my favorite movie or series. She is also made up of my favorite colors, light and dark purple and light blue. But I must warn you that if you are also in love with Miss Lilibet, she will cost you a pretty penny.
Tips for Choosing the Best Duck Squishmallow
When choosing your duck squishmallow soulmate, there are a few things you need to keep in mind before purchasing.
You need to decide on a size. Are you looking for a big duck squishmallow to cuddle with, or do you want something small that is easy to travel with or that you can just pop into a bag and have with you wherever you go?

Do you have a price range in mind? This will eliminate some options and make it easier to decide on your favorite duck squishmallow.

Do you want a duck squishmallow that looks realistic or something that looks more cartoonish?

You need to keep quality in mind. If you spend a high price, you want it to last for a couple of years. It doesn't help you pay a fortune, and you need to buy a new duck in a month.

What age range are you buying for? For example, if a duck squishmallow has loose strings and accessories, you will not want to buy this for your toddler. So make sure you buy a duck squishmallow suited for the person's age.
Final Thoughts
Quack quack. This means you have reached the end of the article. I hope you found the article helpful and interesting and that you are now closer to finding your duck soulmate. In this guide, I have provided my favorite duck squishmallows, their features, and some pros and cons of each ducky.
Alternative options are available if you are not a fan of the duck squishmallows. What was your favorite ducky I mentioned in this guide? Let me know in the comments below. Go get your favorite duck squishmallow today! My suggestion would be Lilibet because it is almost Easter, and she will be the star of the show. She might cost you a fortune but believe me, she is worth it! Go get her today. But I need to get a waddle on, guys, happy shopping!
Continue reading: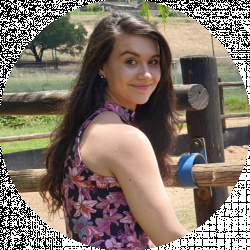 Latest posts by Christine Kent
(see all)