Godzilla, who you may also know as the "King of the Monsters," has gained a significant following over the years. Add to this the latest craze in plush toys, and it becomes both fitting and extremely fun to find this beloved character in a range of Godzilla plush toys.
Combine the fearsome beast with an adorable squishy plush toy and you, surprisingly, get a winner! I mean, who doesn't want to give Godzilla a hug?
Suppose you are looking to find a gift for a Godzilla fan like me, or perhaps you are a Godzilla fan yourself. In that case, this is the perfect guide for you to find a range of amazing Godzilla plushies in various sizes, prices, and colors! So let us get right to it, guys!
Bottom Line Up Front
Are you a Godzilla fan that will love a plushie version of this beast? Well, then this Godzilla plush ideas article will be perfect for you! My favorite Godzilla plushie is the Super-Sized Godzilla Plush because it makes a great cuddle buddy when my husband is working away from home and the bed is cold and empty.
Let us have a look at my top picks.
Top Picks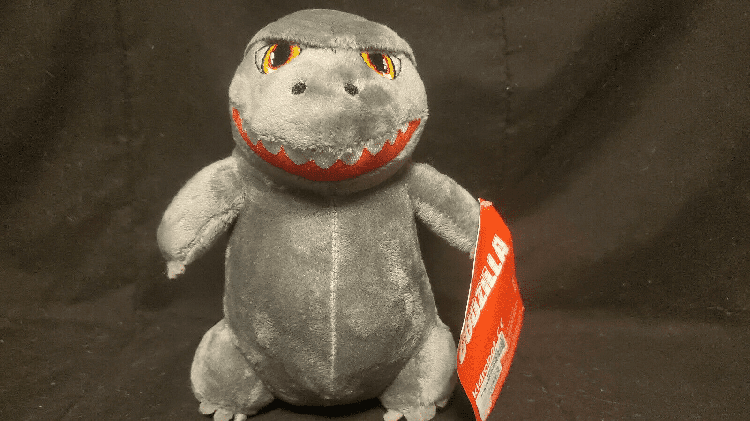 Therefore, I'm here with a comprehensive list of the best Godzilla plush ideas that you can possibly find. So, get something to drink and a little snack, and let the fun begin!
Selection Criteria
In this guide, you can find the perfect selection of Godzilla plush toys for diehard Godzilla fans. Godzilla has been a famous character for over 68 years, and the look of this character has diversified over the decades. Devoted franchise fans can use this guide to help them pick out their favorite looks.
The options listed in this guide, though expensive, are definitely worth it. Whether you're an old Godzilla fan or new to the club, you can find great options to recreate your favorite scenes. You can also find a couple of great Godzilla plushies if your little kid is a fan as well. 
Read on to find the best Godzilla plush ideas:
Best Godzilla Plush Ideas
Kidrobot Godzilla Phunny Plush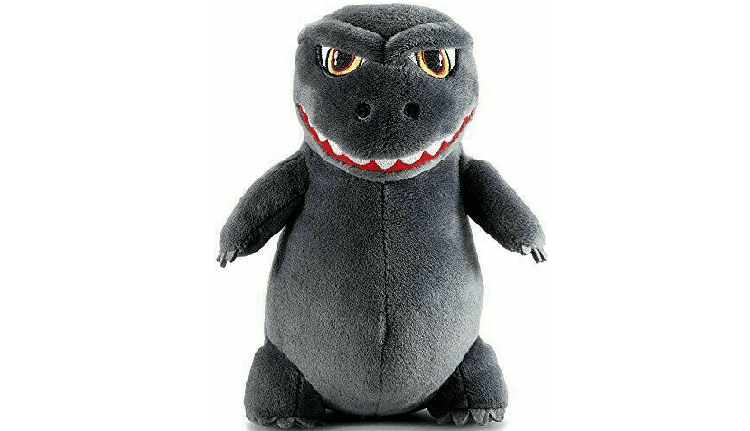 This cute Godzilla plushie is 8 inches long with incredible details embroidered on the toy. The design of this plushie makes the scary monster look actually cute and huggable.
Whether you are a Godzilla fan, this plushie is an excellent pick regardless of whether you want it for yourself or comfort your kid during nap time with a little cuddle buddy. It is of excellent quality and will definitely be a plushie that you or your kid can enjoy for years.
My First Godzilla Plush by Action Packaged Inc.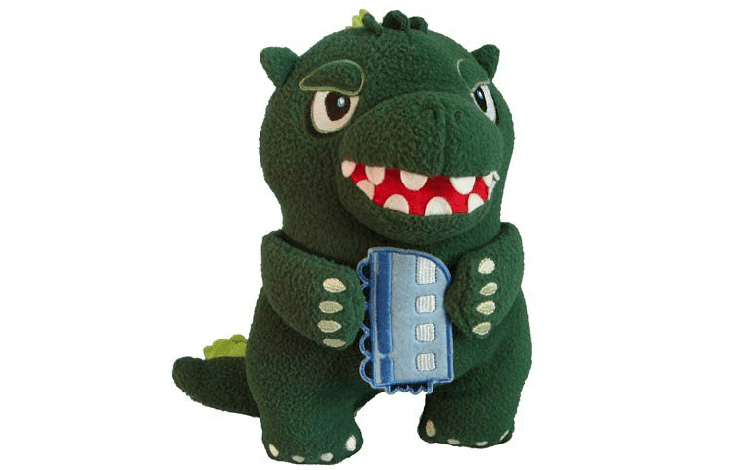 This incredibly adorable, deep green Godzilla plushie holding which looks like a piano, takes cuteness to a new level. This is perhaps a more fitting gift to a child than an adult Godzilla fan.
It's the perfect Godzilla plushie for your kid, especially if they are scared of the more realistic Godzilla plushies. What's more, this plush and cuddly Godzilla stuffed toy is $41. Though expensive for a toy, it is relatively low priced compared to the other Godzilla plush toys available. So go get your kiddies this Godzilla plushie today!
Toynami, Inc. Godzilla 1989 12″ Roaring Plush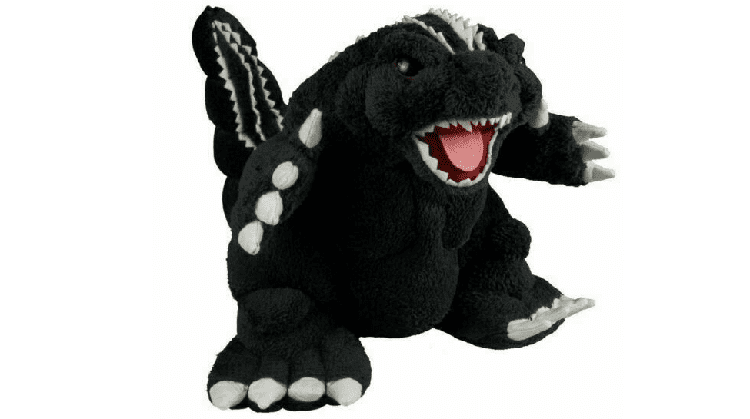 The name says it all. Perfectly reminiscent of the 1980s Godzilla look, this pure black plushie is weirdly realistic and extremely cute at the same time. The pure black look is interrupted by white scales on its back and its white claws. And a pink and red mouth which adds a little color to the pure black wool-covered monster.
Furthermore, the beads used to make the eyes of this plushie are weirdly realistic and give it a perfect Godzilla vibe. This pick is more suited to the Godzilla fan club, who remember each and every look of the character as it varied over the decades.
They would definitely want to add this special edition to their collection. Because it is a limited edition and basically vintage, I'm sure you will rather want to keep it in your showcase than give it to your kiddies who might not understand the value behind this baby.
WHL Godzilla Plush Soft Toy 12″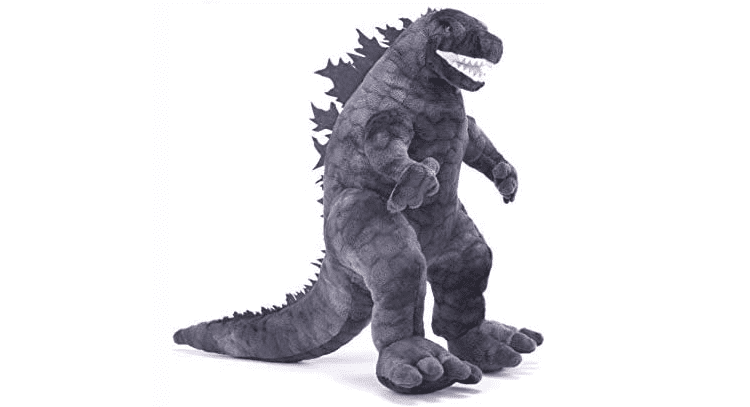 So if you have a child totally obsessed with Godzilla or the movie "Godzilla vs. Kong," this Godzilla plushie will be the perfect option for them. It looks very similar to the character in the movie, just less scary. Its size makes it ideal for your kid to cuddle with at night.
And here is a little tip. Suppose your child is afraid of the dark. In that case, you can get them this Godzilla plushie and tell them that nothing will harm them during the night as Godzilla will keep both his eyes open and will fight off the imaginary monsters.
It is a bit on the pricier side, but hey, if it will make your kid sleep soundly at night, who is counting?
Super-Sized Godzilla Plush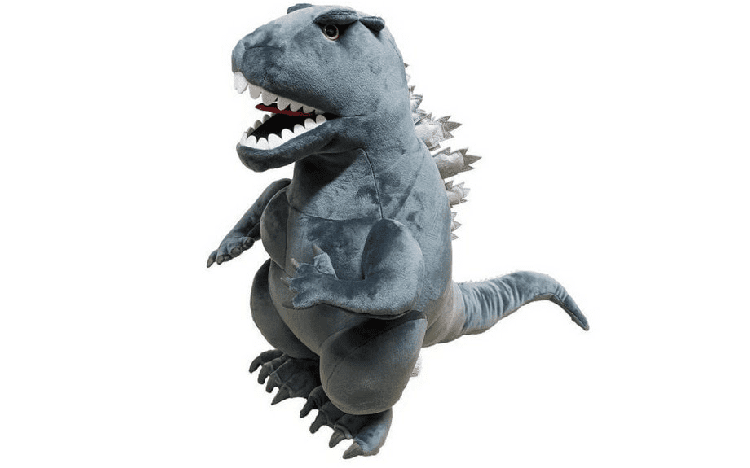 This is my favorite Godzilla plushie! Why? Because it has the softest material, it is 30 inches big and makes the perfect companion to take naps with.
What I love even more about this Godzilla plushie are his realistic-looking eyes and cute pearly whites. His beautiful scales on his back and claws are just added features that make me love him even more.
 If you see this big guy, you will just want to hug him and never let go. But I need to warn you, you will need to let go at some point because he will get a bit heavy. I haven't purchased this version of the Godzilla plushies yet, but you know what I'm doing after this article.
Jip, I'm definitely adding him to my cart. Maybe even two of him, because my husband is also a Godzilla fan and will want to steal mine when it arrives. So it is safer to just purchase two of these Godzilla plushies from the start.
Alternative Godzilla Idea Options
Are you obsessed with Godzilla but aren't a lover of plushies? Don't stress because I have picked out some great options that you will love! So let's go!
Suublg Silicone Airpods Cartoon Case with Keychain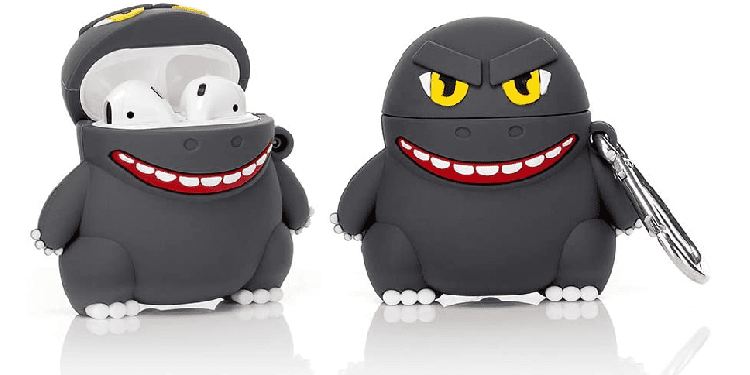 We all love AirPods, don't we? They help us escape reality in a few seconds.
And now you can escape to your fantasy world where you are fighting alongside Godzilla with this adorable Silicone case that comes with a keychain. It is super cute and affordable, and trust me, your friends are going to be green of jealousy when they see your new stylish AirPods.
NICEGO Godzilla Movie Monster Series Godzilla 2019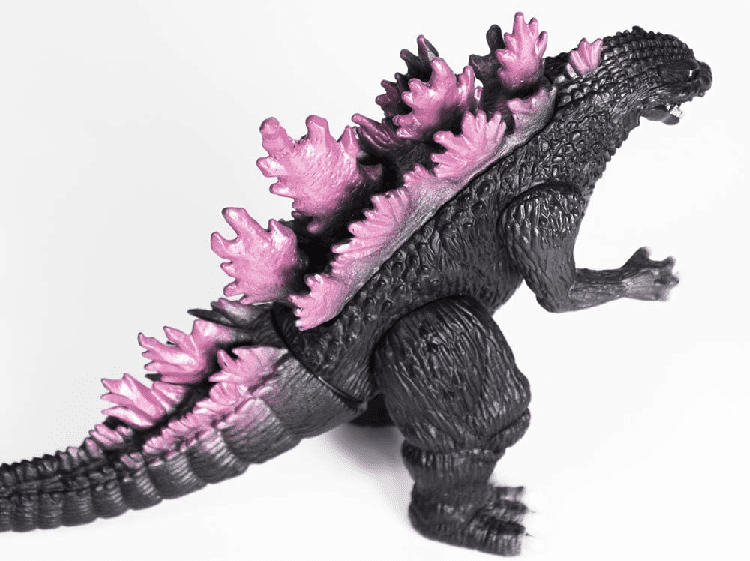 If you or your child love Godzilla and love figurines. Why not combine the passion and get yourself or your little one this Godzilla figure? It is perfect to showcase on your desk, bedside table, or even your dressing table. It has beautiful detail and will definitely put a smile on any Godzilla fan's face.
Art Vintage Godzilla Monsters Vinyl Wall Clock, Godzilla Monsters Decor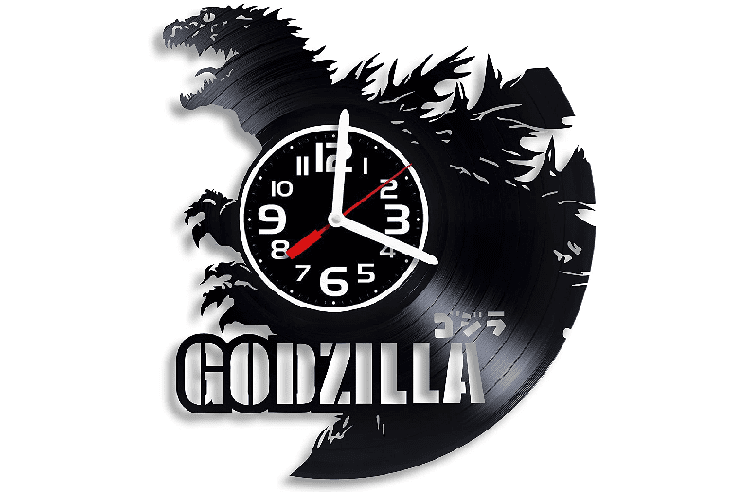 Do you want to bring more Godzilla decorations into your room or living room? What better way to do this than adding a Godzilla clock to your room? Now you will never be late for school or work again because Godzilla will make sure of it.
Advice for Purchasing a Godzilla Plushie
Keep in mind who you are buying this plushie for. Is it someone older that will freak out over a limited edition Godzilla plushie, or is it someone younger who will love a cuddly version of the character?

Have a budget. These Godzilla plushies are expensive. So if you want to get the best of the best and your child's, your friend's, or your significant other's birthday is in a few months. I suggest you start saving right away!

Have a size in mind before purchasing. This will narrow down the options and make the decision-making process of which Godzilla plushie to buy so much easier!
Frequently Asked Questions
Question: Can you Gift a Godzilla Plush Toy to an Adult?
Answer: This depends on the adult you want to gift it to. The Godzilla plush toy range is among the most expensive plushies available. They range from highly realistic, to innocent looking cute and cuddly plushies, to handmade crocheted Godzilla plushies.
If you're looking to get a gift for an adult who is a fan of the Godzilla franchise, getting a realistic-looking Godzilla plushie can be a fantastic gift. These relatively expensive plushies can be added to your Godzilla collection and used as fun cushions for the living room or bedroom.
Question: Are the Godzilla Plush Toys Child Friendly?
Answer: The Godzilla plushies are way too expensive to be used as a simple toy. Children, especially young children like toddlers, are prone to rough play and dragging their toys along with them everywhere they go. Which causes wear and tear and stains that stop coming out after a while.
So getting a kid a steeply-priced Godzilla plush toy can be a little wasteful. Furthermore, the highly realistic plushies can be scary for younger children.
Although if you're looking to buy for a child who is a Godzilla fan. Some cute Godzilla plushies are available in the market at relatively cheaper rates that appear more adorably toyish than realistic.
Question: Can You Wash the Godzilla Plushies?
Answer: In general, Plushies are easy to wash by hand or are machine washable. However, due to the hefty cost of the Godzilla plushies, you need to be extra careful not to destroy the shape or form of the toy. The Godzilla plushies usually come with horns and scales that might make them difficult to wash in a machine.
Moreover, these plushies tend to be bigger in size and, therefore, impossible to machine wash. If you are set on getting a Godzilla plush toy, store it properly after you're done playing with it and perhaps get it dry cleaned.
Question: Which is the Best Godzilla Plush Toy?
Answer: Unlike other plushies, the Godzilla plush toys' main target market is the Godzilla franchise fans. And as the fans of the franchise know, the appearance of the beast has changed with each decade.
Consequently, the best Godzilla plush toy depends upon which decade you most resonate with and how realistic you want your plushie to be.
There are multiple great options available that capture each and every detail of the character and others that lean more towards being a cute toy.
Question: Where Can I Find a Godzilla Plush Toy?
Answer: In the world of technology, virtually anything can be found online. Many retailers can be found online that sell a variety of Godzilla plush toys.
You can also use platforms like Amazon, eBay, Walmart, Kmart, Target's online stores, etc. Or head out to your local store. You are most likely to find a Godzilla plush toy available there because these squishy beasts have exploded in fame in recent years.
Conclusion
These Godzilla plushies are more suited to the franchise's fans than your average Joe. There are some incredible options available in the market, ranging from highly realistic to soft, cute plushies for your children.
That being said, these types of plushies are way too expensive to buy for children, so get these plush delights if you are a fan yourself. Although, if your little one is fascinated with Godzilla, there are also some great options available at relatively lower prices (nevertheless still expensive). 
Whether you are looking for a realistic plushie for yourself or a cute toy Godzilla plushie for your kid. You can find some great options listed in the guide above.
And if the plushie version is not for you, there are also alternative options to choose from. So go through these ideas again, and who knows, maybe you find the Godzilla plushie of your dreams. Happy reading and happy shopping, Godzilla fans!
Further readings:
Yoshi Plush Guide for Super Mario Fans
29+ Best Dragon Plush Ideas for Every Fan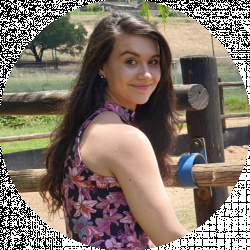 Latest posts by Christine Kent
(see all)