Whether you're an anime fan or plush lover, I'll help you find a new best friend or collector's piece in this Haikyuu plush guide. Haikyuu merchandise is nearly as massive as Squishmallows. I enlisted an expert to help me finish this guide, my son. I also watch the series with him, but he's a know-it-all about Haikyuu.
He owns a Haikyuu merchandise shirt he wears to his football matches. I know it's insane, but he's what you call an avid enthusiast and loves everything about the series. I'm always hunting the latest plush trends for myself and my kids. Let me help you find the perfect Haikyuu fit and understand everything about it.
Bottom Line Up Front
Haikyuu is an anime/manga craze, and the plushies are highly collectible. You should know how to keep them clean and how to bypass the limits in characters if you're a collector. I found custom designers who'll make any character you desire. However, the perks might not outweigh the disadvantage of having unoriginal plush.
I'm glad my son helped me finish the Haikyuu plush guide because many teams and characters are there. Even though I watch the series with my son, selecting the best character plushies from the four major teams is exhausting. Instead, I focused on each season's teams' most loved and memorable characters.
There are also eight types of Haikyuu plush merchandise and special costume editions. I collect many plush brands, and my son has helped me recognize who we should collect from the Haikyuu merchandise. It's a journey to the land of the lost if you're not an expert on the show.
One character that keeps popping into our options is Hinata Shoyo because the series revolves strongly around him. The Shoyo Hinata Plush is a must-own for collectors and kids who love the show. The Atsumu Miya Plush makes my son go wild because he loves the rival character in season four.
What makes Haikyuu plush toys so desirable? The brand, how popular the series has become, and how willing it is to launch new products with unusual costumes and designs. I covered the three most popular characters from each season, and you're bound to find one you love.
Furthermore, it's about how custom designers make the missing characters because everyone wants collections representing specific seasons and teams. Whatever you want from Haikyuu plushies, whether for you or your kids, there's the best option among the many available.
Haikyuu Plush Guide: Everything You Need to Know
Plush toys have many advantages for kids and adults. Kids benefit from early childhood development opportunities, learning new skills like socializing and communication. Adults get to commemorate their favorite shows and brands with soft, squishy toys they can collect and display. Let's see what Haikyuu plush means.
What's Special About Haikyuu Plushies?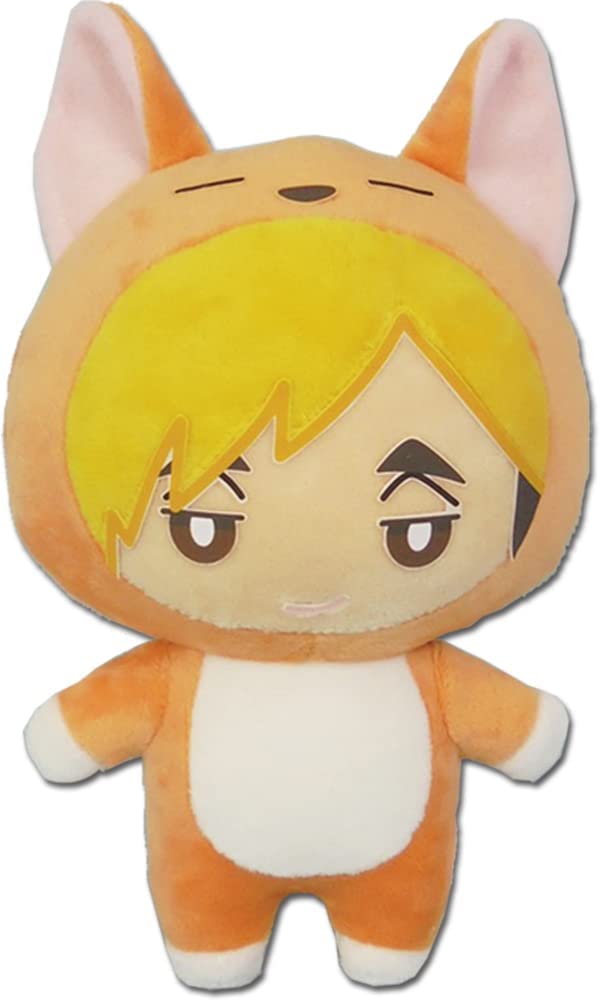 Anime is a universe of collector potential, plush merchandise, and children's best friend toys. Haikyuu offers a wide range of gorgeous plush toys for kids, collectors, and fans of the show. Haikyuu is a Japanese anime about a volleyball team, starring the main character called Hinata Shoyo. The name means volleyball in Japanese.
There were four seasons until 2022, and each student year brought another fabulous team. Haikyuu is a bottomless well of plush toy opportunities because it launches different types and versions of its merchandise. I love a series that allows my kids to explore and collect our favorite characters.
Haikyuu is a massive brand with many possible ventures, and it's a decent anime series my son watches. Haikyuu also has other merchandise for show fans, and plush toys are a stone in a pond. They have fan clothing to match the volleyball teams, action figures for toy collectors, and backpacks for anyone who loves the show.
The Different Types of Haikyuu Plush Merch
Haikyuu merchandise is a trend, and the anime plushies are soaring through the charts. There are eight different types of Haikyuu plush toys from which to choose. They differ in size and design.
Haikyuu Tsum Plush looks like old-school Beanie Babies but with Haikyuu characters.
Traditional Haikyuu Plush merch looks like regular stuffed toys in various positions.
Haikyuu Plush Dolls resemble a vintage-style doll with a Haikyuu character face.
Haikyuu Plush Pillows have an odd shape with a white background and a printed picture of a Haikyuu character.
Haikyuu Plush Statuettes are similar to the traditional plushies, but they look like figures from a distance.
Haikyuu Plush Emotional Pillows have a less white background, and the characters look like they're holding their legs.
Haikyuu Plush Action Pillows are similar to the Haikyuu Plush Pillows, but the characters stand in action positions.
Haikyuu Plush Keyrings are smaller anime plushies on rings.
If you collect Haikyuu plushies, the costume versions of characters are a must-have. Haikyuu also launches unique versions of the character plushies wearing animal costumes. The brand launched a few costume versions to date, including:
Eagle costumes (super rare)
A Quick Overview of My Favorites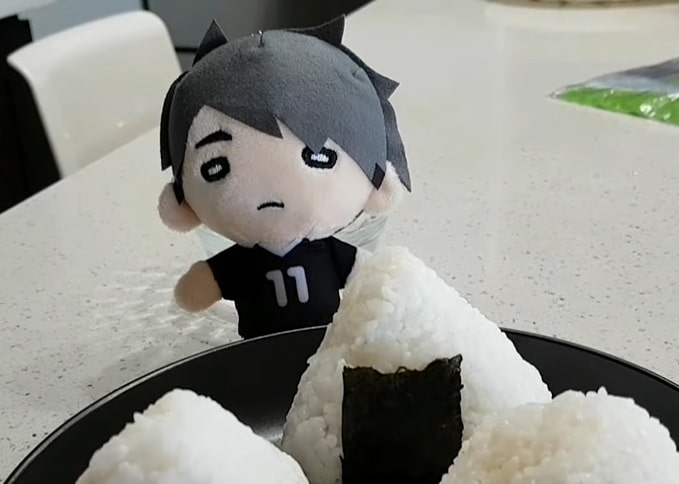 I put my favorites together with the help of my son, who loves the series. It was challenging because there are many loved characters in every season. I'll show you how we narrowed our options soon, but here's a quick look at our top picks:
Expert Haikyuu Plush Advice
Haikyuu plush toys are phenomenal because of their variety and availability. I have advice for collectors or children who love the show. I learned from my son that selecting one or two Haikyuu plushies is a mission. You can help a child collect the brand if they're as passionate as him.
Tips for Haikyuu Plush Children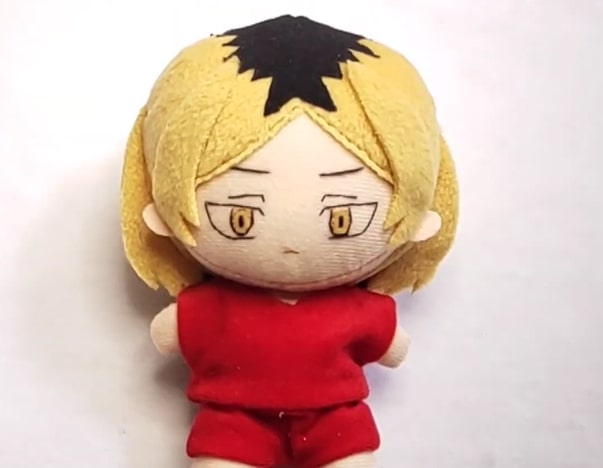 A child's passion is as wild as an adult's if they watch Haikyuu. Kids love plush toys, and it helps parents know-how or teaches their little ones how to clean the plushies. Haikyuu plush merchandise is highly collectible. I recommend making sure kids look after the weird anime plushies. Use these steps to clean them:
It would help to wash plushies that kids never use or sit on display once every three months.
Don't wash plushies in a machine. Use a basin with warm water and gentle detergent to soak the plushies for an hour before cleaning them with a pump motion. Soak them for another 30 minutes before draining the water.
Rinse plushies with lukewarm water until all of the detergents are gone. Gently squeeze the plushy to remove excess water and place it on a towel. Wrap the towel around it, and press down gently to remove most of the water.
Don't leave the plush toys in the sun to dry. The sun damages them over time. Use a dryer at a low temperature to dry them, or leave the plushies on a dry towel overnight.
Bonus Tip: You can also store plush toys away from dust if you're not using them for a long time or collecting them without displaying the plushies. Use vacuum bags to keep them in airtight environments. It also saves space when you vacuum seal each one.
PS: You'll enjoy this as a parent, but my son loves his Haikyuu shirt so much that I had to teach him to wash it like his plush toys. If I turn my back, he's wearing it. He's a little young and doesn't understand how you can't wear the same shirt three days in a row. Anyway, it's a lesson to teach kids to wash their Haikyuu merchandise.
Tips for Haikyuu Plush Collectors (All Ages)
Haikyuu plush merchandise is countless, but there's one method my son tried to narrow the options for collecting the best range of Haikyuu plushies that didn't work. My son wanted to create the best list using the season four team and managers. Sadly, not every character is available right now.
My son's original failure to narrow the best Haikyuu plushies gave me an idea. I researched far and wide, and guess what? You get designers who custom-make the plushies on Etsy. If you're a serious Haikyuu collector who loves my son's brilliant idea to collect the season four-team, turn to Etsy designers.
You won't have the original merchandise, but you can collect any character you desire. I found Anime Heavens and Hammie Ami on Etsy, custom designers. Again, the collection would be sentimental but without value, because it's not original Haikyuu plush toys.
On the other hand, a custom collection can become valuable when the plushies aren't available, and fans try to find the characters the brand never launched. It's a catch-22 situation. You should decide as a collector whether you want to go the custom route or not. My son is considering it.
How to Choose the Best Haikyuu Plush Toys
I collect plush toys, but my son is an avid fan of the volleyball anime series. Choosing the best Haikyuu plush toys is like trying to fight a riptide in the ocean. There are too many from which you can select. My son helped me narrow down the two main reasons for choosing our favorites.
The Haikyuu plush should represent three of the most-loved team members of any team in each season. It can include team managers and the coach.
The manga plush toy should fall into one of the main types the brand launched on their website first. There are custom sellers and designers on Etsy because Haikyuu is popular, but we stuck to original releases.
The Best Haikyuu Plush Toys in 2022
Haikyuu plushies have posed the most significant challenge to select the best ones. I've captured three of the most loved characters from each seasons' teams, and I only considered original plushies.
Best Haikyuu S1 Hinata Shoyo Plush

Hinata Shoyo is the main character that starts everything. He's a passionate young man who begins at Karasuno High School, joining the volleyball team. He's not the best at first, but he has a nice arc throughout the seasons. The Shoyo Hinata Plush represents the beginning of everything Haikyuu.
Key Features
Brand: Taku Den Sya
Size: 10″
Type: Haikyuu Plush Doll
Position: Normal
Costume: None
Licensed: No
Pros
The details of the Haikyuu Hinata plush are incredible, with bright colors
It's a great size and more traditional type of plush
Cons
It's not a Haikyuu licensed plush toy
It can't change positions
Best Haikyuu S1 Tobio Kageyama Plush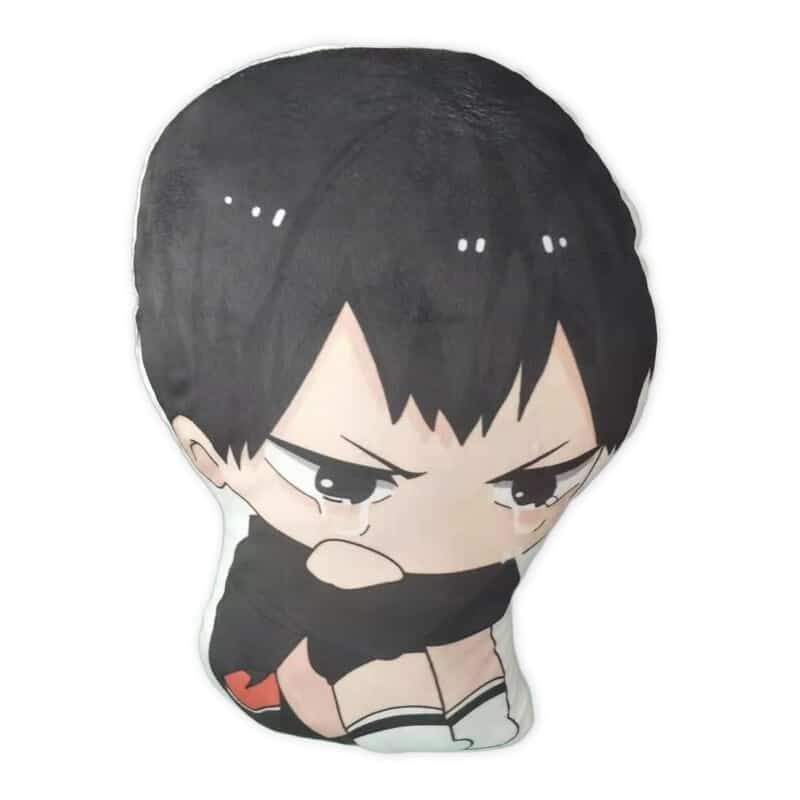 The Tobio Kageyama Plush wins this round because it's an oversized pillow plush that shows how Kageyama gets upset as an amateur volleyball player in season one. Kageyama reminds me of the typical 16-year-old boy with big feelings and a teenage brain. He matures nicely in later seasons, but he's a hoot in the first one.
Key Features
Brand: Haikyuu Original Merchandise
Size: 16″
Type: Haikyuu Plush Emotional Pillow
Position: Sitting, holding legs
Costume: None
Licensed: Yes
Pros
I can't get over the Kageyama Haikyuu plush's emotional depiction on the pillow
It's a giant pillow that shows the character in gorgeous detail, including some tears under his eyes
Cons
It's not a traditional type of Haikyuu plush toy
It can't change positions
Best Haikyuu S1 Koshi Sugawara Plush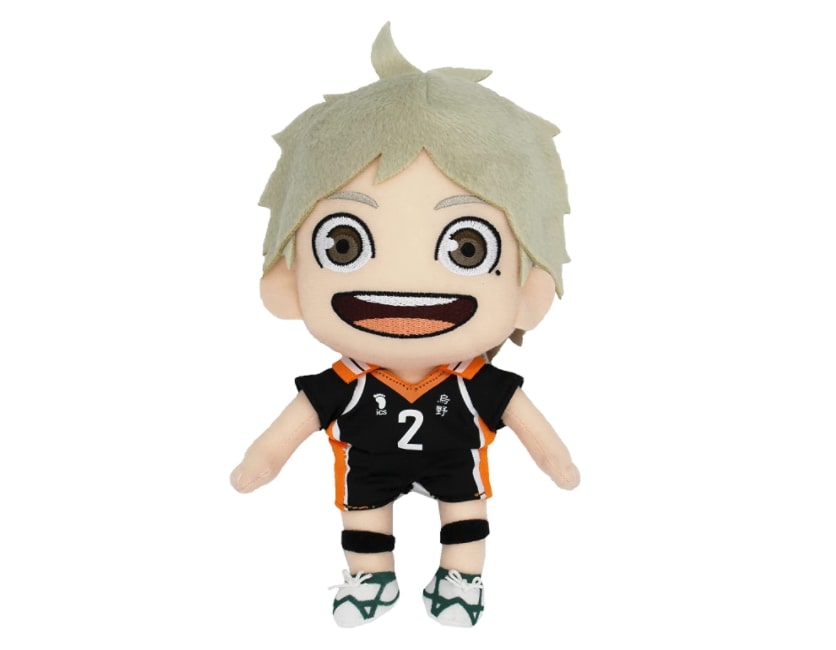 The Koshi Sugawara Plush is adorable even if the body looks ridiculous and misshapen. In season one, Koshi is a bubbly character, and the Haikyuu plush toy captures his essence well. He's another kid, and his emotions can get the better of him. However, he allows his friendly nature to meet the volleyball court.
Key Features
Brand: Great Eastern Entertainment
Size: 8″
Type: Traditional Haikyuu Plush
Position: Normal
Costume: None
Licensed: Yes
Pros
The Haikyuu Sugawara plush has exceptional details to represent anime-style art
Sugawara's smile says it all because he's one of the bubbliest characters
Cons
The body appears misshapen with a small torso and long legs
It can't change positions
Best Haikyuu S2 Daichi Sawamura Plush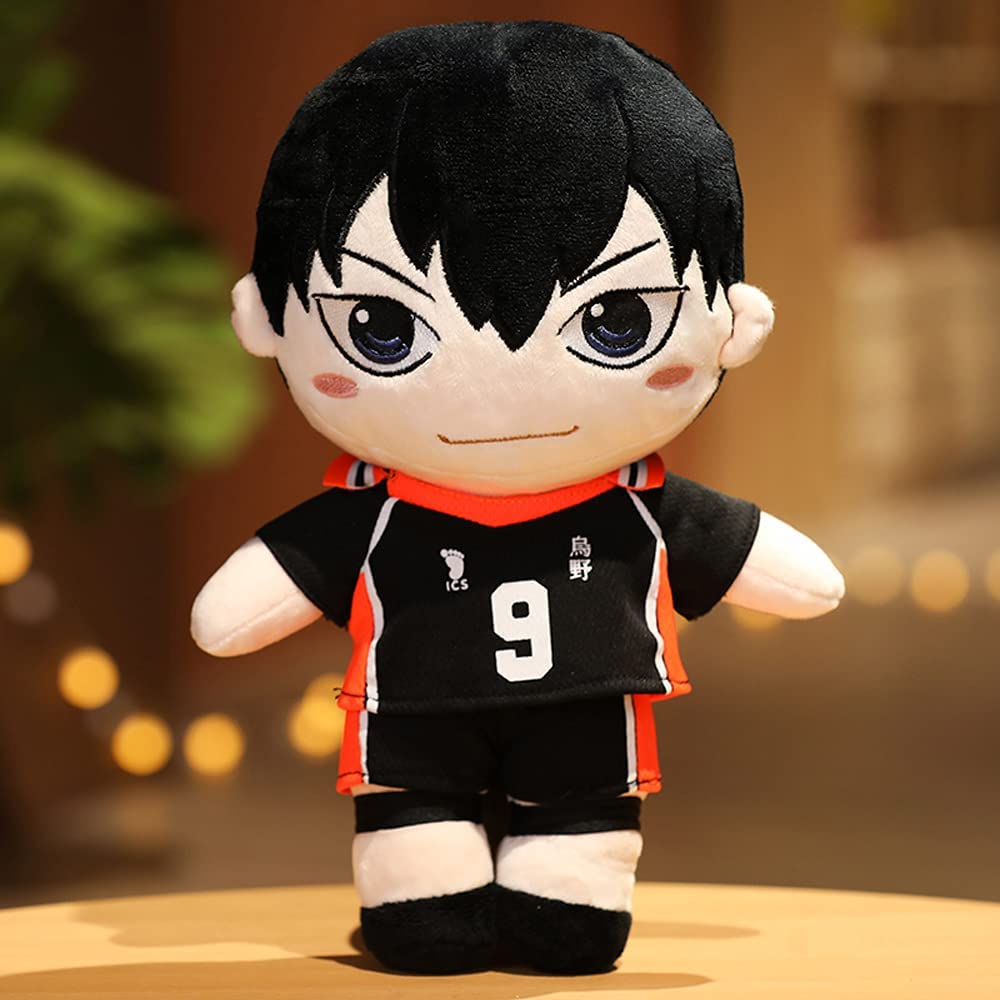 The Daichi Sawamura Plush perfectly showcases one of the strongest characters in the show. Sawamura is a legendary volleyball player with a mean streak on the court. The facial expression on the Haikyuu plush toy suits the character. Sawamura is one of the teenagers who keeps his emotions in check. Well, mostly.
Key Features
Brand: JCvCX
Size: 10″ or 12″
Type: Traditional Haikyuu Plush
Position: Normal
Costume: None
Licensed: No
Pros
The Haikyuu Sawamura plush captures the essence of the character's mean streak in volleyball
The plush's details are perfect, with an excellent body-head ratio, and the colors are amazing
Cons
It's not a known brand or a licensed product
It can't change positions
Best Haikyuu S2 Kei Tsukishima Plush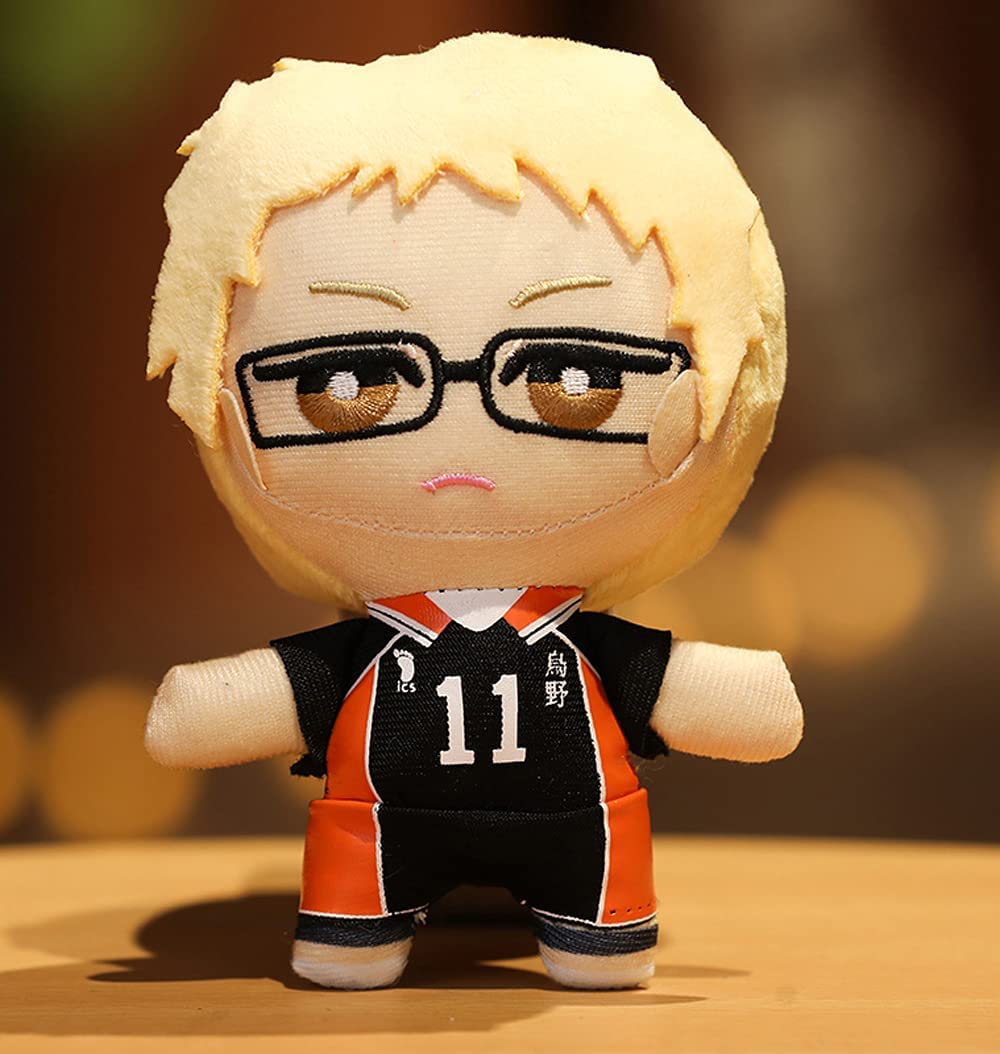 The Haikyuu plush represents another popular character in numerous seasons. The Kei Tsukishima Plush has this weird invitational look, and I think it's adorable. Tsukishima is seemingly a level-headed teenager. I laugh harder the more I write about teenagers being emotionally stable. Anyway, he's also the tallest team member.
Key Features
Brand: JCvCX
Size: 10″ or 12″
Type: Traditional Haikyuu Plush
Position: Normal
Costume: None
Licensed: No
Pros
The Haikyuu Tsukishima plush is a beautiful design with a nerdy but smart character on it
The plush toy has colorful details, and the eyes look adorably anime-like to match the series
Cons
It's not a known brand or a licensed product
It can't change positions and has a weird body-to-head ratio
Best Haikyuu S2 Kenma Kozume Plush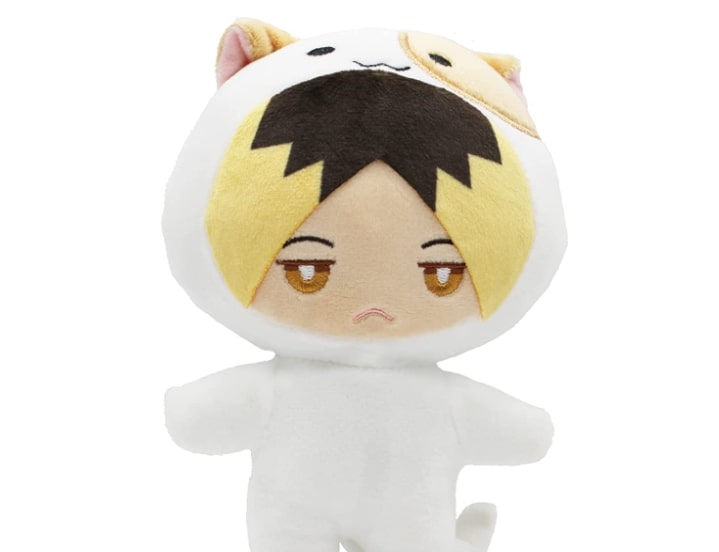 The Kenma Kozume Plush shows the character in a new light. Kozume is known as a recluse, highly involved in his video games. He's also an intelligent boy who analyzes everything before making decisions. He's another teenager who keeps his temper under control. Yes, you may laugh with me if you're a parent.
Key Features
Brand: Great Eastern Entertainment
Size: 6″
Type: Haikyuu Plush Doll
Position: Normal
Costume: Cat
Licensed: Yes
Pros
The Haikyuu Kozume plush has everything you want from a calm and collective character toy
It comes in a cat costume, which might become highly collectible
Cons
It has a dull facial expression, and the doll doesn't have much color
It can't change positions
Best Haikyuu S3 Hinata Shoyo Plush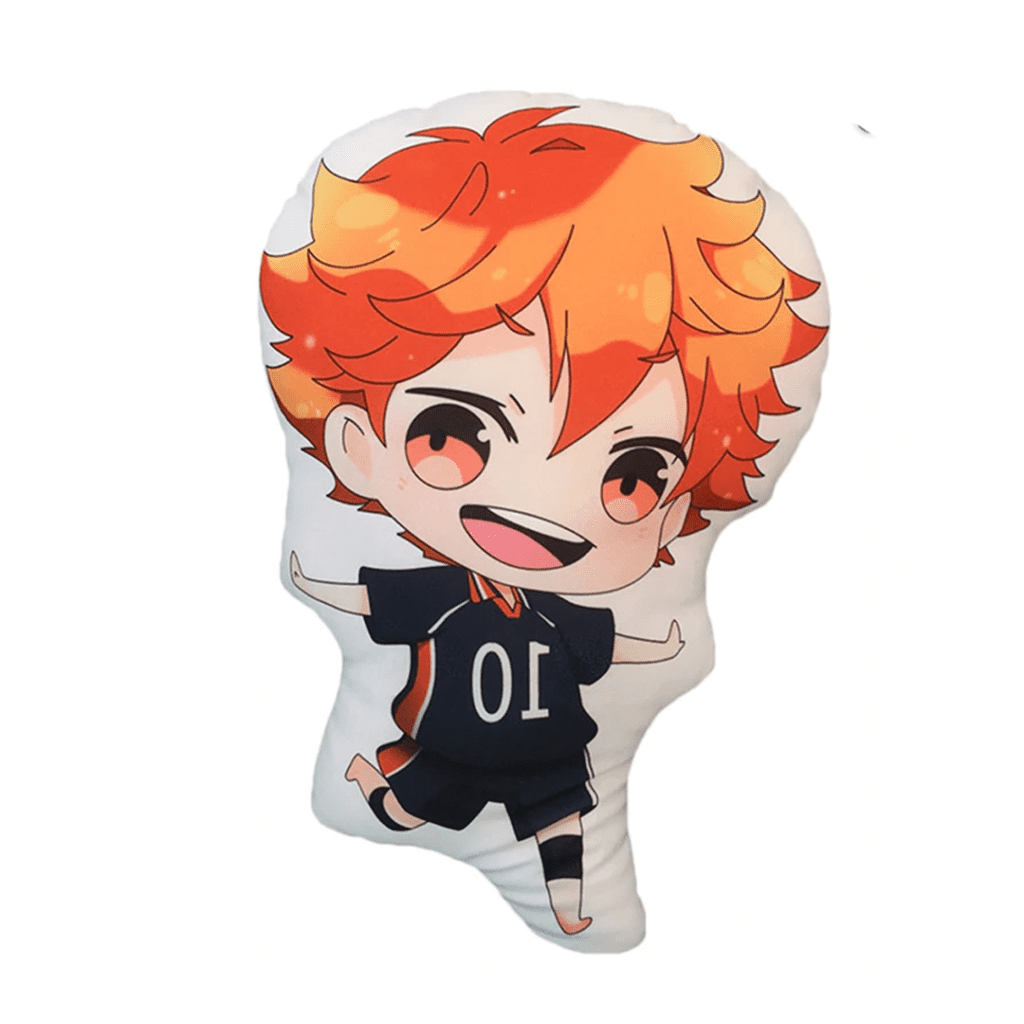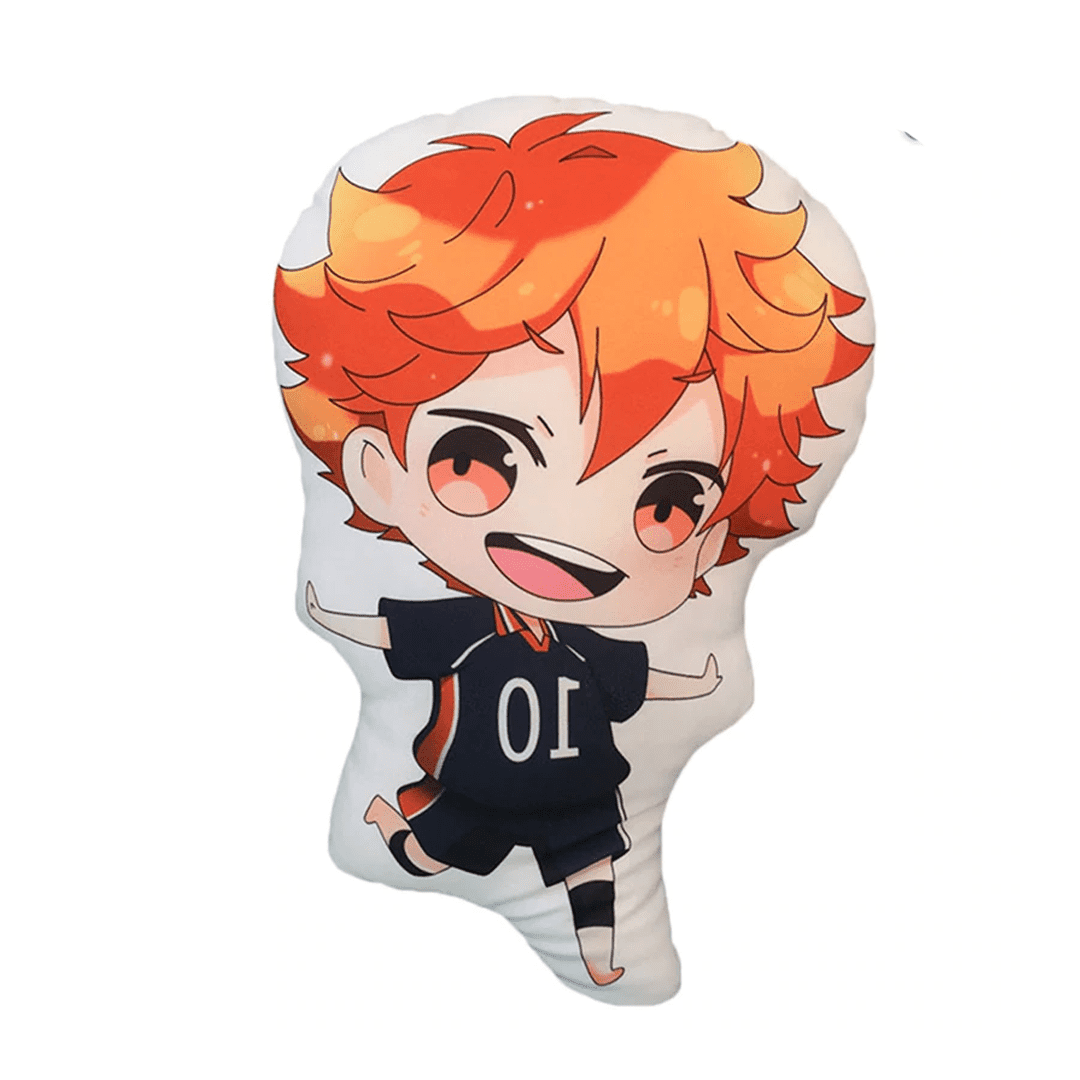 The Hinata Shoyo Plush deserves another winning round for season three team members. Shoyo undoubtedly becomes a better player by season three. At least, his passions aren't fruitless in volleyball. He's an inspiration to my son. Besides, his energetic and typical teenage energy levels balance the untruths of calm teenagers.
Key Features
Brand: Haikyuu Original Merchandise
Size: 16″
Type: Haikyuu Plush Action Pillow
Position: Running
Costume: None
Licensed: Yes
Pros
The Haikyuu Shoyo plush showcases the character's vibrant personality entirely
I love the details and colors, and the character inspires my son to be more in sport
Cons
It's not a traditional style plush toy
It can't change positions
Best Haikyuu S3 Takahiro Hanamaki Plush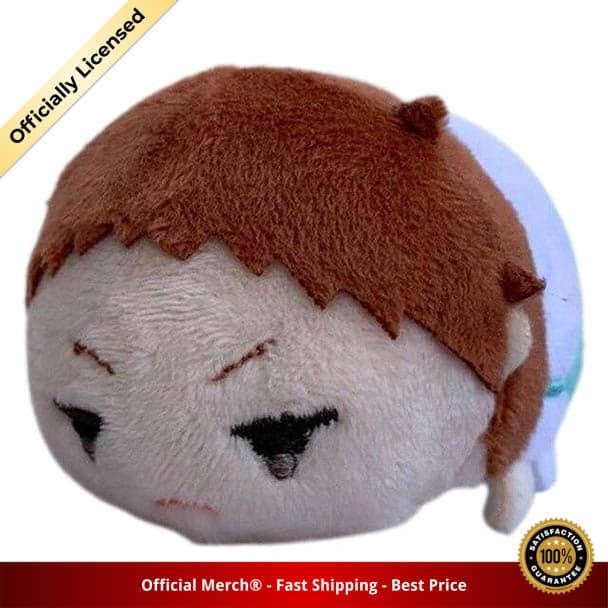 The Takahiro Hanamaki Plush is a small and cute representation of a lesser-known but fabulous volleyball player in season three. Hanamaki is a smart boy, and he's one of the best and wisest players on the court. I'll admit that teenagers are intelligent. I won't admit that they're level-headed, though.
Key Features
Brand: Haikyuu Original Merchandise
Size: N/A
Type: Haikyuu Tsum Plush
Position: None
Costume: None
Licensed: Yes
Pros
The Haikyuu Hanamaki plush represents a good player in the shape of a ball
The details aren't insufficient around the face, and it's handmade
Cons
The facial expression doesn't suit a level-headed character (there's a tear about to flow down)
It can't change positions, isn't a traditional plush shape, and is smaller than most
Best Haikyuu S3 Yu Nishinoya Plush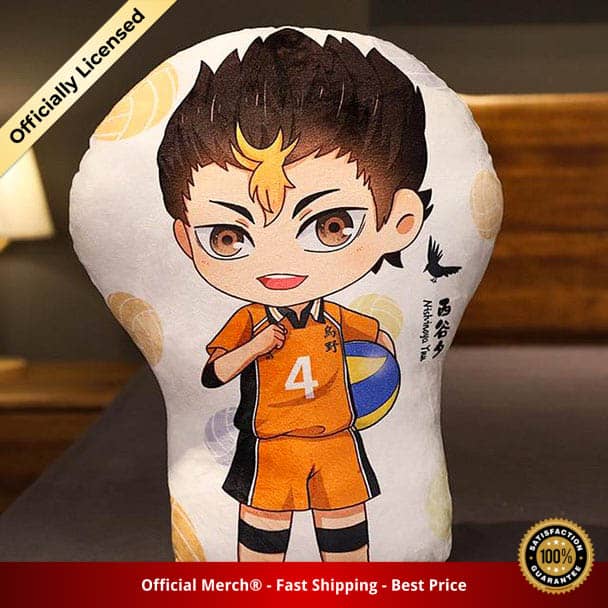 The Yu Nishinoya Plush is a cuddly pillow of the character who mystifies everyone. Nishinoya is a spunky boy with attitude, always getting up to crazy shenanigans. He's full of energy and wild, and no one truly knows what's going on in his head. Doesn't that sound more accurate with teenagers?
Key Features
Brand: Haikyuu Original Merchandise
Size: 12″
Type: Haikyuu Pillow Plush
Position: Normal
Costume: None
Licensed: Yes
Pros
The Haikyuu Nishinoya plush has excellent features that represent how mysterious the character behaves
It has bright colors and fine details, and it's big enough to hug if you have kids
Cons
It's not a traditional style plush
It can't change positions
Best Haikyuu S4 Toru Oikawa Plush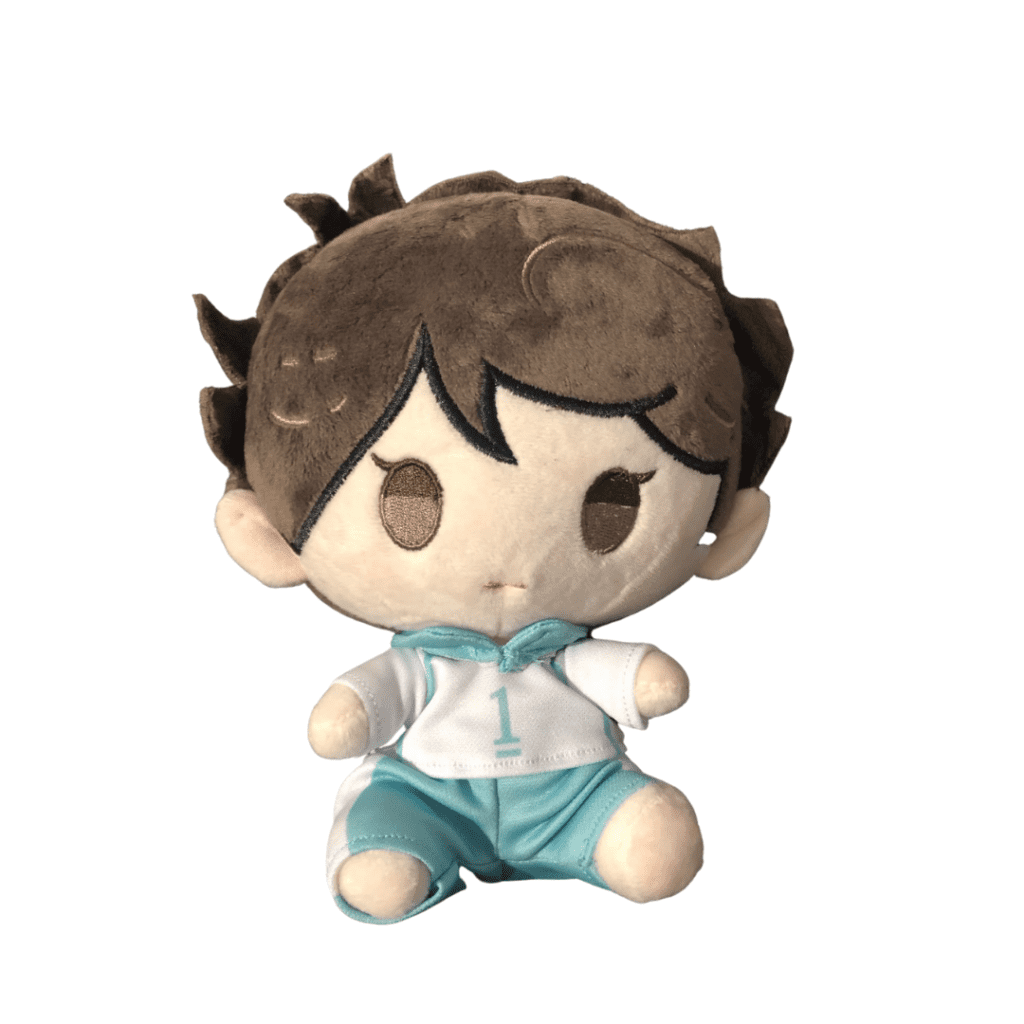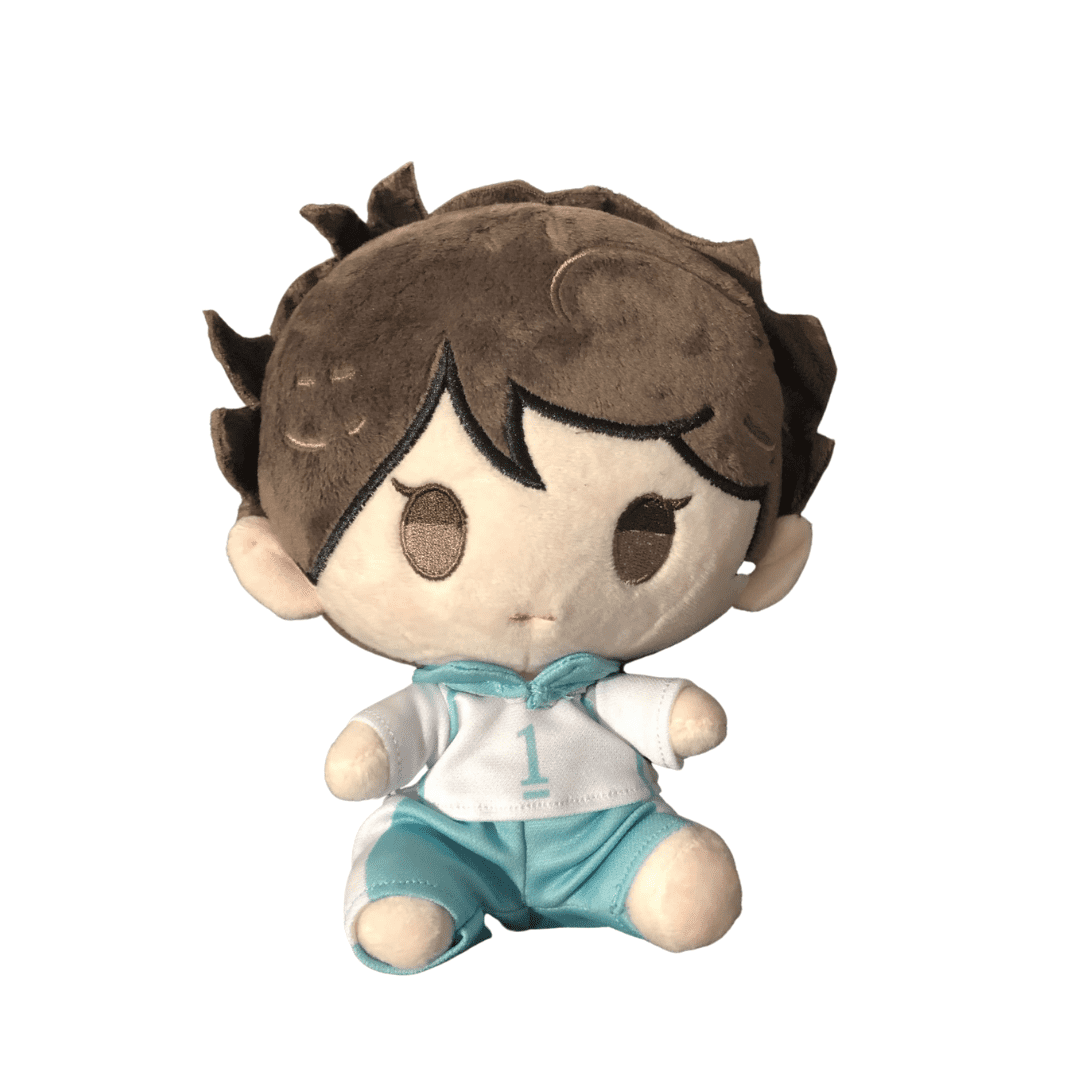 The Toru Oikawa Plush is one of the more customizable plush toys from the brand. It's a small and cute plushy with interchangeable clothes. Moreover, it represents Oikawa, an honest look into the teenage personality. Oikawa is a smug boy who even intimidates his own team members. Now, that sounds right.
Key Features
Brand: Haikyuu Original Merchandise
Size: 8″
Type: Haikyuu Plush Doll
Position: Sitting
Costume: Changeable (super cool!)
Licensed: Yes
Pros
The Haikyuu Oikawa plush is tiny enough to elevate the cuteness of a smug character
The neutral facial expression perfectly suits the character, and you can change the clothes
Cons
It's a tiny plushy with more potential for collectors than kids
It can't change positions, which is strange with the clothing switchouts
Best Haikyuu S4 Atsumu Miya Plush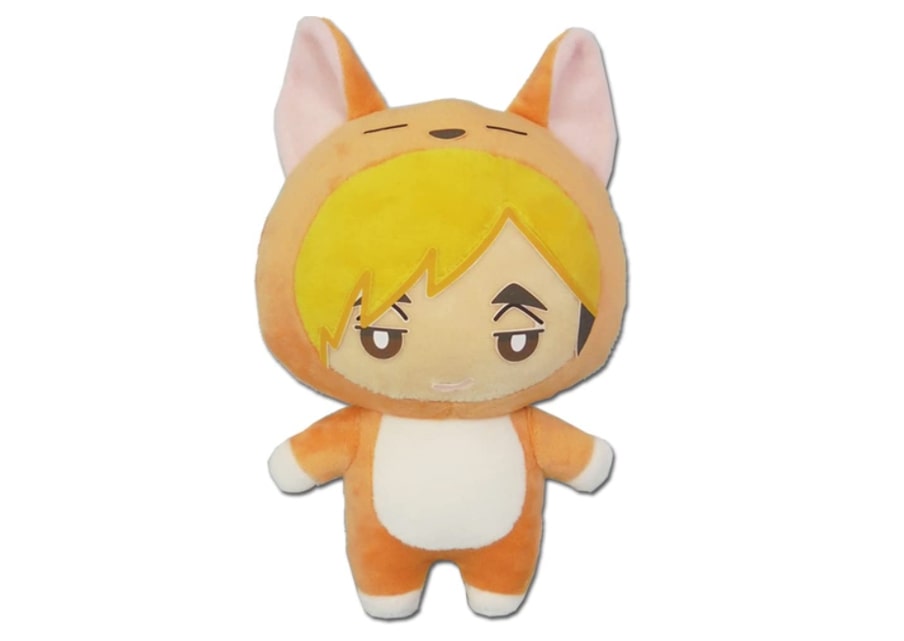 The Atsuma Miya Plush is another special edition with a fox costume. Atsuma is a cool, confident teenager who will take risks because his fear levels are lower than low. He has a bit of an attitude, provoking people. It's mainly rival team members he provokes, but it shows another true side to teenagers. You have to love them.
Key Features
Brand: Great Eastern Entertainment
Size: 6″
Type: Haikyuu Plush Keyring
Position: Normal
Costume: Fox
Licensed: Yes
Pros
The Haikyuu Atsumu plush is a beautiful expression of the character in a limited costume
The facial expression also matches Atsumu's confident or loud personality
Cons
It's a small keyring plushy that doesn't fit every collection
It can't change positions
Best Haikyuu S4 Tetsuro Kuroo Plush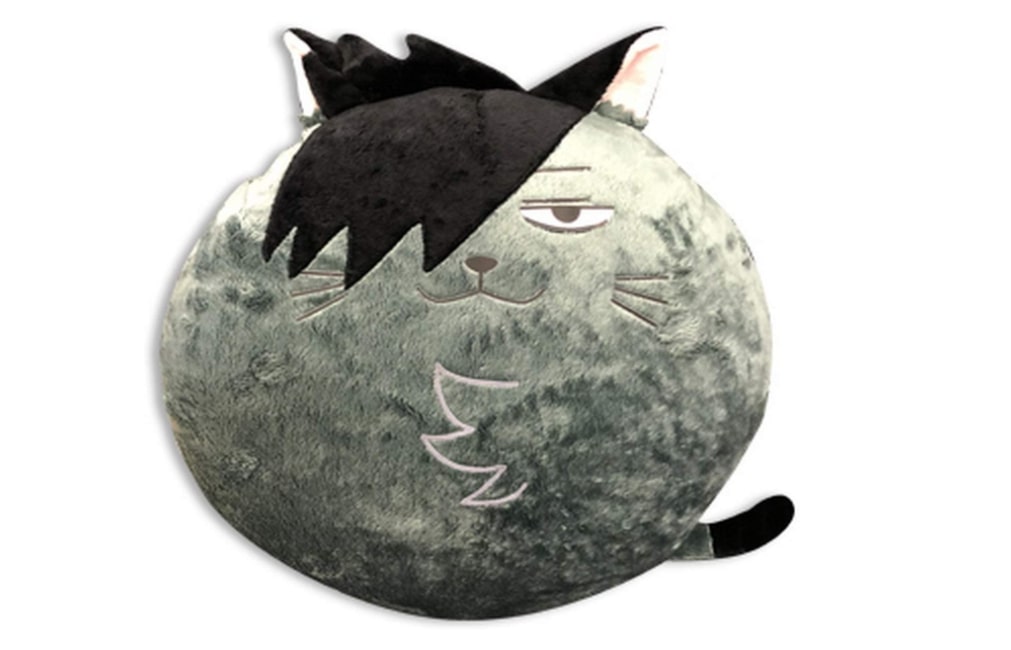 The Tetsuro Kuroo Plush is gorgeous because it's a Tsum type with a costume. My son loves Kuroo because he's the master of provocation, but he appears to be a laid-back character who can handle the battle. Kuroo is a master on the court, and he has the right amount of smugness to win the game.
Key Features
Brand: Great Eastern Entertainment
Size: 4″
Type: Haikyuu Tsum Plush
Position: None
Costume: Cat
Licensed: Yes
Pros
The Haikyuu Kuroo plush looks like a ball-shaped cat pillow with a tail (unusual and collectible)
The details on Kuroo's face are suitable for a Tsum type plush
Cons
It's not a traditional style plush and represents a naughty character
It can't change positions
Is There an Alternative Anime Plush?
Anime and manga plush toys are a global trend for collectors and young fans. Some other anime-inspired plush toys include:
Top Q&A
Question: Which Haikyuu Plush is the Most Popular?
Question: What Makes Haikyuu Plush Merchandise Special?
Answer: It's a multi-faceted answer because Haikyuu is a massive Japanese anime brand. The official website sells merchandise from plush toys to clothing and action figures. The brand has eight types of Haikyuu plushies and continues to launch new costume versions and special editions. It's a highly collectible brand.
Question: Where Should I Buy Haikyuu Plush Merchandise?
Haikyuu Plush Guide: Conclusion
Haikyuu plush merchandise is soaring as a collectible for anime fans, and kids love the characters. My son helped me select the best three Haikyuu plush toys from each season. He's an expert, even more than me, and I also watch the show. I see the personalities behind the characters, and maybe you'll select yours by personality.
I always think the original main character is a must-own. The Shoyo Hinata Plush fills that spot. My son has a few favorites, but he seems enamored by the Tetsuro Kuroo Plush. I'm still considering the character plush for him because of Kuroo's naughty nature. Kids love what they love, though.
There are many reasons to start collecting Haikyuu plushies and more reasons to buy them for your kids if they watch the show. I also consider the custom designs to complete a unique collection of Haikyuu plush merchandise, even if they won't be originals. My son also knows to wash his plush toys with my shared steps.
The characters I shared are the most popular in 2022, with one or two being my son's favorites. Whichever collection you want, you're sure to need one of the characters. If your kid loves the show, stop resisting and get them the highly collectible, affordable, and popular Haikyuu plushies.
For More Fabulous Plushies
Best Cat Squishmallows Guide [2022] – Avid Plush
Best Spongebob Plush Ideas for Under the Sea Fun – Avid Plush
Best Mood Plush Guide for Squishy Expressions Under $25 – Avid Plush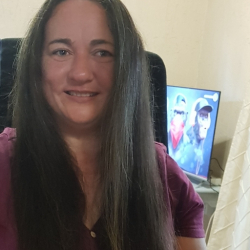 Latest posts by Caroline Lambert
(see all)