Kirby is an explosively popular video game character who deserves his own Squishmallows range. Kirby plush toys follow a 30-year empire involving adorable pink creatures kids and fans worldwide love. Nonetheless, I'll show you how to get a variety from the ocean of Kirby's available in this Kirby Plush Guide.
Kirby's fame and age make him a collectible plush with countless options, so how do you pick a new Kirby plush when the internet overwhelms you? Consider me the rescue because I've collected enough plush toys to start a factory. I also played many Kirby games, and my kids still play the new ones.
Step into the cute world of Kirby plush toys, and allow me to explain how simple a new collection can be.
Bottom Line Up Front
Being a plush collector most of my life, I devised a simple system to pick the best Kirby plush. Apart from the unusual and rare Kirby plush I can find elsewhere; I want originals. My approach involves a five-range Kirby variety, from which I choose four of the best choices, which also falls into my advice about storytelling.
My Top Kirby Plush Picks at a Glance
I divide my top picks into five ranges for a variety. I'll expand on the ranges in the next section. Here's a look at my four best Kirby plush in each range.
Classic Kirby Plush Winners
Colorful Kirby Plush Winners (Rare!)
Costume Kirby Winners
Accessory Kirby Winners
Kirby Challenger Winners
Dive into the guidelines to understand the ranges and how I picked the best Kirby plush in each.
Kirby Plush Guide: Expert Guidelines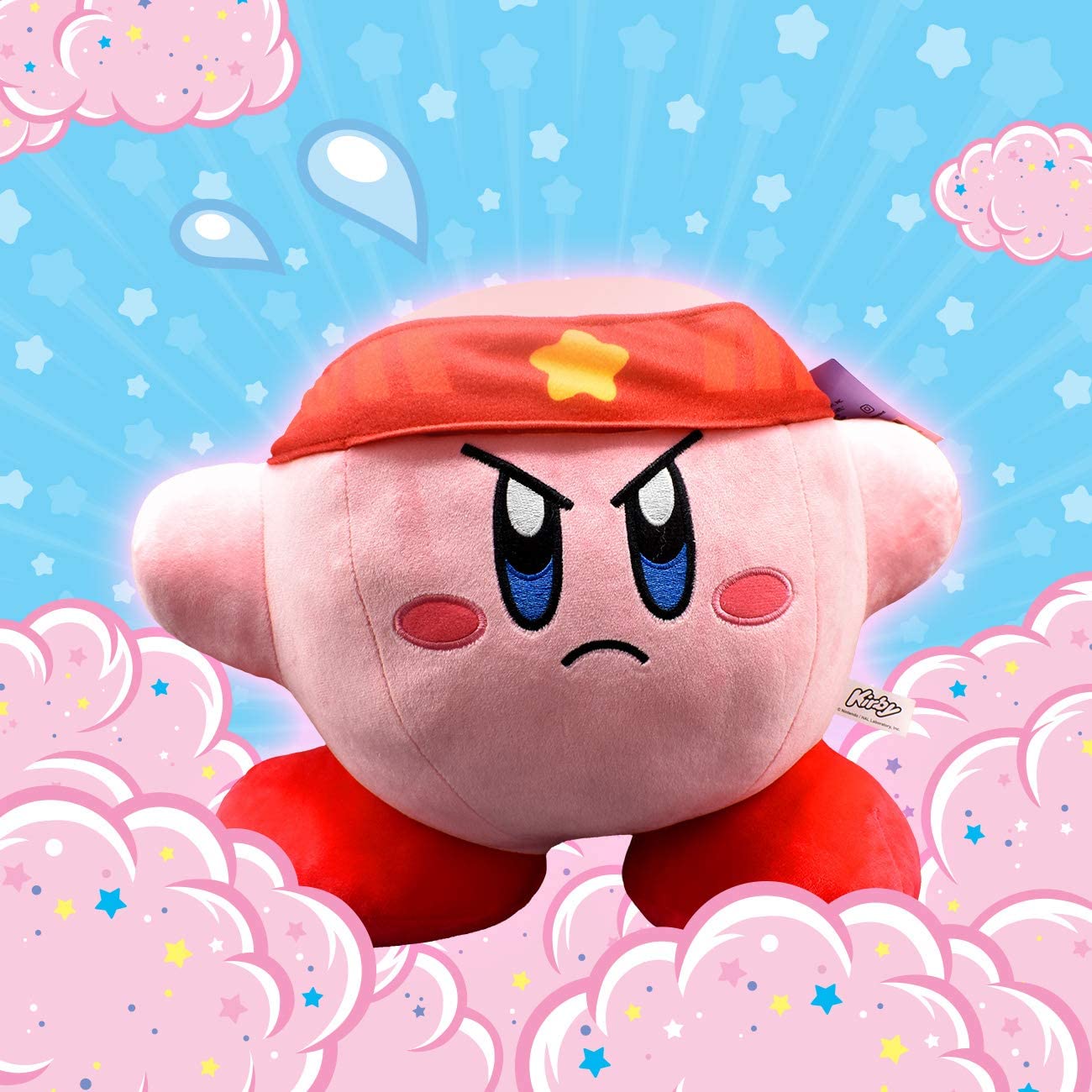 There are more than 30 Kirby video games on Nintendo, and it ranks as one of the best 50 selling games of all time. Without some basic knowledge, insider tips, and an easy buying system, you're bound to have a house full of Kirby plush. Let me help you avoid the avalanche of plushies.
The Basics of Kirby Plush
Kirby plush represents an adorable creature from Nintendo games. It's one of the broadest plush ranges available for Nintendo fans. Kirby looks like a pink blob (also available in other colors), and sometimes Kirby wears costumes with hats, bows, and glasses. Kirby has numerous appearances in the Mario Bros games.
Kirby is so famous that he also appears in anime series and comics. However, Kirby has a wide range of his own games, including Kirby's Adventure, Kirby's Dream Land, and Kirby's Epic Yarn. You can imagine how many plush Kirby challengers exist from such a fan base.
For the popularity reason, I must show you the basics of Kirby plush, or you'll be overwhelmed before you begin. I divide Kirby plush into five ranges to simplify the choices.
Range 1: Classic Kirby Plush
Classic Kirby plush includes any pink originals since the first game on the Nintendo Game Boy in 1992. Classic Kirby plush has no costumes, color changes, or accessories. Kirby also comes in various types of plush, including pillow Kirby plush.
Range 2: Colorful Kirby Plush
Colorful Kirby plush comes in various editions like the Blue Vadodi Kirby and the Green Kirby. The different colors come from various Super Mario and Kirby games. They also have no accessories or costumes.
Range 3: Costume Kirby Plush
Costume Kirby plush is a range where Kirby dresses in different hats and costumes. Kirby can wear an artist's hat, a dreadlock hat, or a Super Mario hat. They also come from various games. Please know that the costume range requires Kirby to wear something, not necessarily carry an item.
Range 4: Accessory Kirby Plush
Accessory Kirby plush is similar to costume plush, and sometimes the two interconnect. Like the Kirby and Heart combo or the Kirby and Bow combo, Kirby sometimes carries an item, which doubles as a costume series. They also come from many games but aren't as vast as costume Kirbys.
Range 5: Kirby Challengers Plush
Kirby meets many foes on his journey, and this range includes Kirby plush like the Maglor Plush and the Waddle Dee Plush. They may or may not be wearing costumes or holding items.
Advice for Kirby Plush Collectors and Fans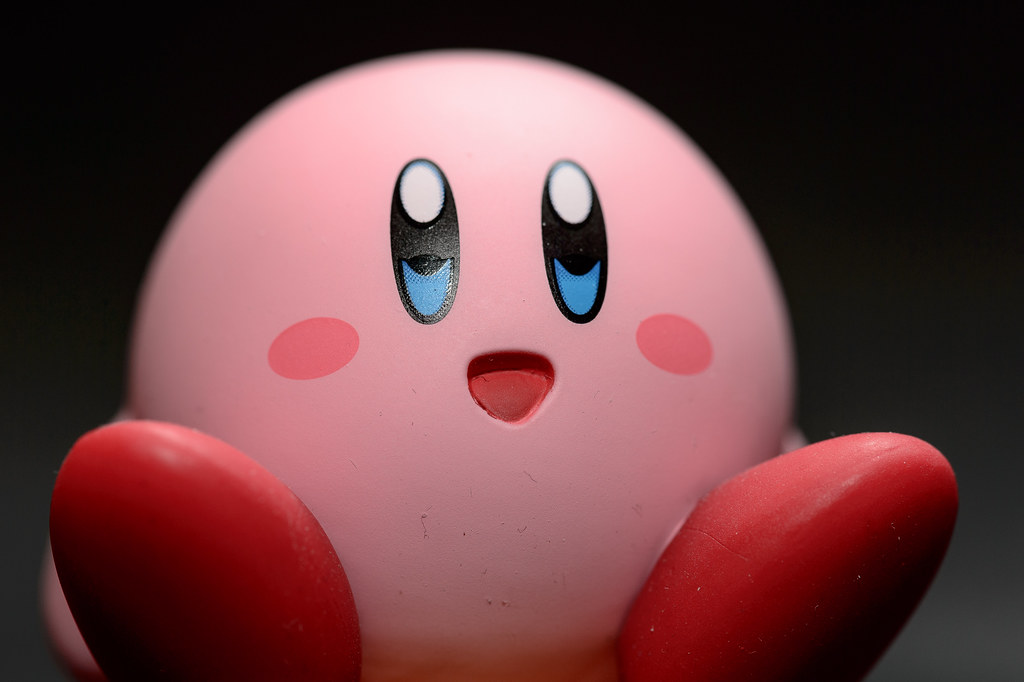 The advice I often share with fellow plush collectors, whether they're buying as fans or for their kids, is to tell a story with the cuties they buy. I'm giving you the same advice. Plush toys mean so much to kids, and Kirby fans can be obsessed with the collection. Trust me; there are enough plushies to collect an army of Kirbys.
My insider tip is to consider the variety system I use to buy Kirby plush from the five ranges. It gives my children and me an incredible selection, and we merely have to pick our four favorites from each one. Collecting the 20 we chose together, the story unfolds how Kirby became such a legend over the last three decades.
Have fun with your selection, and place the Kirby plush in a story fashion. Sure, you can have 50 pink Kirbys. However, it makes the collection dull. Even kids get bored playing with them. Place Kirbys from different eras among their challengers and in weird costumes to create something kids can enjoy for a long time.
You'll also have plenty to talk about when someone sees your collection.
How to Buy the Best Kirby Plush
Buying Kirby plush for any fan is simple. I believe plush collections are magical when they have variety. Therefore, I'll be choosing the top four Kirby plush from each range. I aim to give you a variety to start, including a size range from 3.5″ to 15″ Kirby plush toys.
Kirby Plush Guide: Classic Plush Winners
The classic Kirby winners focus on the original Kirby character in different positions and show various expressions. They come in varying sizes, and nothing beats the classic winners.
I love how the small Kirby plush resembles the little guy from Mario Bros. I always think of Kirby as a small creature, but he's larger in some games. My daughter is obsessed with Kirby plush toys, and my son loves some of the unusual Kirby picks. I think this Kirby plush represents the little creature as perfectly as anyone can.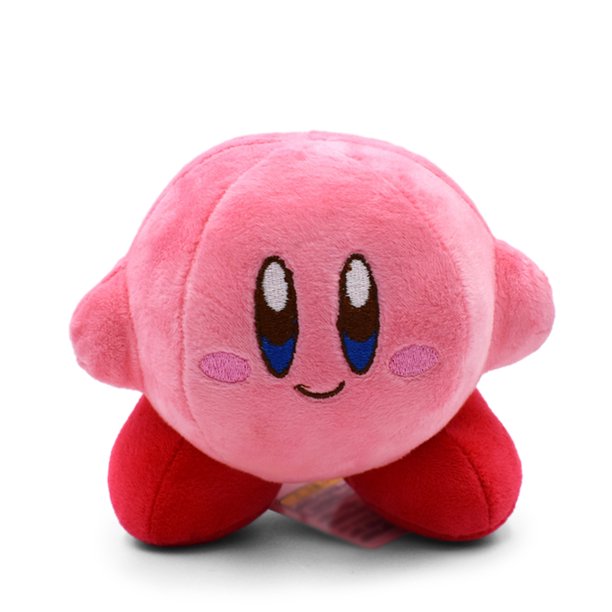 Features
Expression: Smiling
Type: Limited edition Kirby plush
Size: 6″
Pros
Kirby's content expression is an ideal style for the plush range
It's a solid design that will last for years because it has no flimsy details
Cons
The arms and legs are short, but that's traditional with Mario Kirbys
You must have an oversized Kirby plush if you're planning to have a small favorite, right? This Kirby's design is the Mochi style, which is usually tiny. However, the irony of the adorable pink Kirby with its gaping mouth is an exceptional piece. I better hide this one from my daughter before she freaks out in my ears.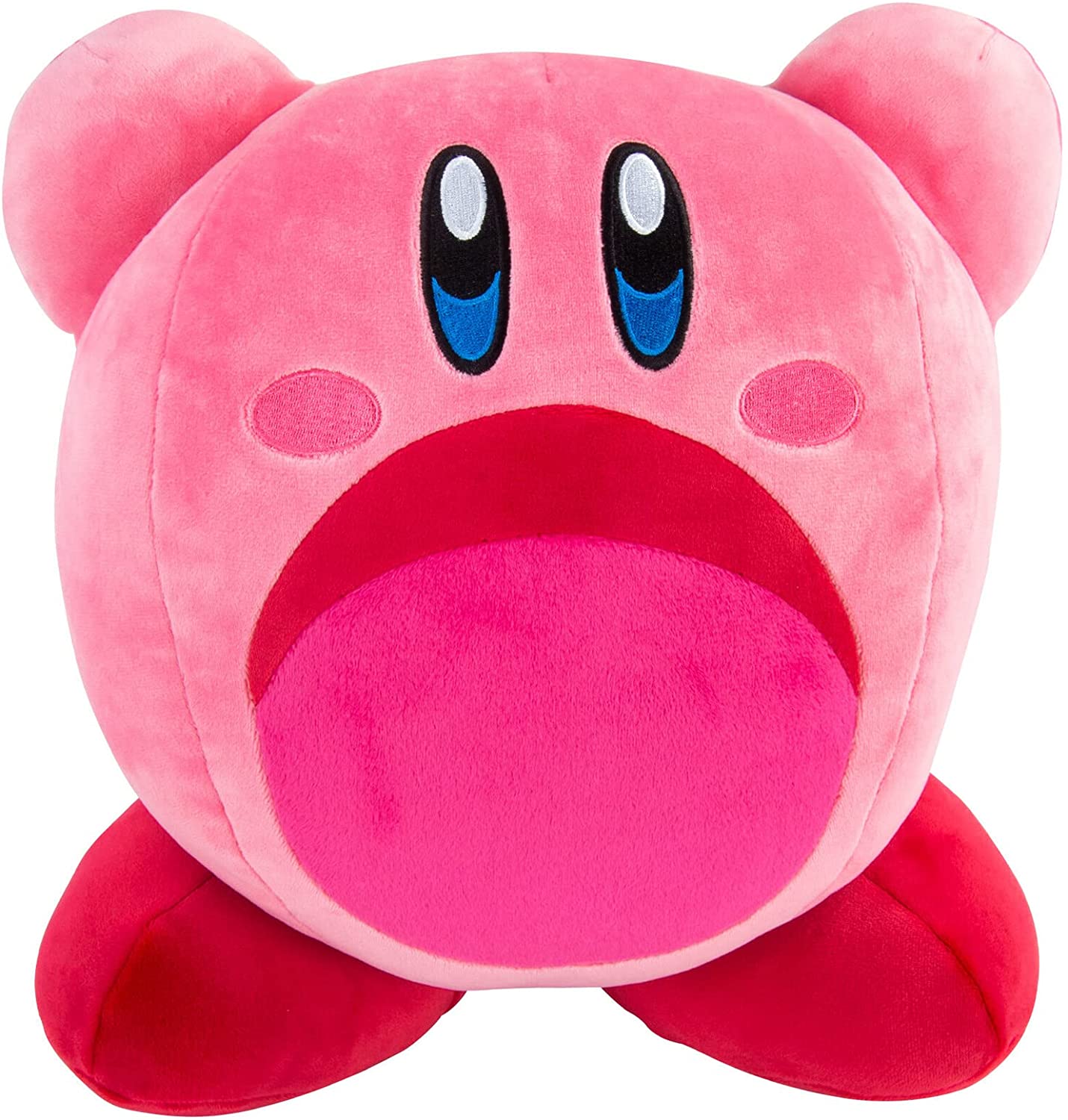 Features
Expression: Shocked or yawning
Type: Mega Kirby plush
Size: 15″
Pros
I can see my daughter sleeping against her favorite Kirby giant
The expression is unusual and pretty impressive (it suits the games)
Cons
It's a massive Kirby plush for collectors
This Kirby plush is another cute little choice for fans of all ages. It has a striking design with short arms and legs again. I can imagine this Kirby aiding Mario on his quest. Kirbys inhale other creatures to take their powers, and I love how they blow up like balloons. I'm happiest when I see Kirby smiling broadly.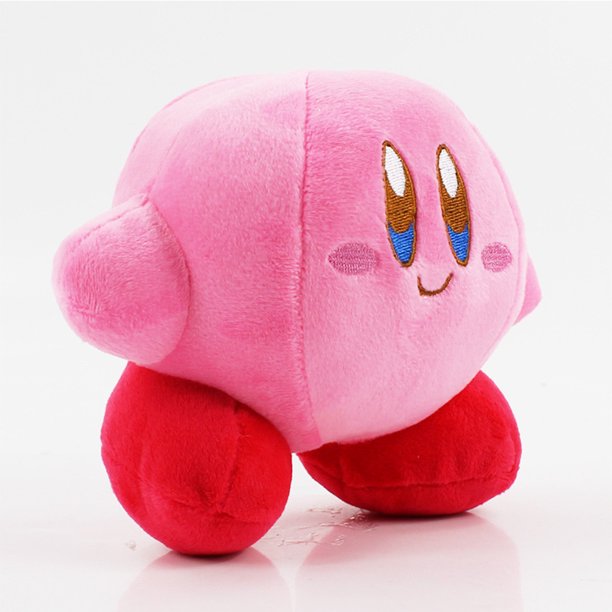 Features
Expression: Joyful
Type: Tiny Kirby plush
Size: 5.5″
Pros
The designers created a three-tone effect on the eyes, which give the plush some depth
It's another short arm and leg creation that lasts forever as a child's best friend
Cons
The arms and legs are comically close to each other
You can see how much I love the smaller Kirby plush toys. The character's adorable demeanor makes me want to cuddle him, even before my daughter gets hold of him. I like this plush also because it dangles and looks like the hovering style of Kirbys in the games. The expression is weird, but it's a winner anyway.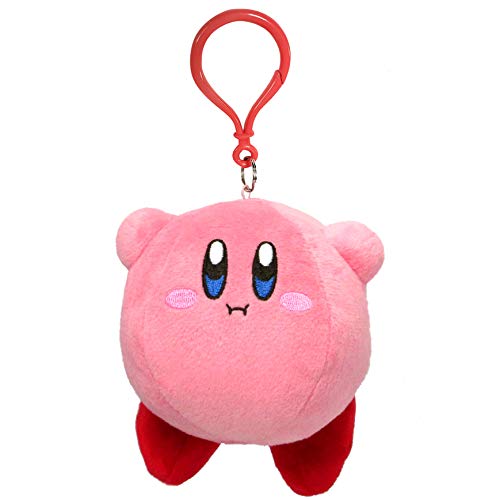 Features
Expression: Neutral
Type: Kirby keychain plush
Size: 3.5″
Pros
It's a fantastic option for fans who want to carry the cutie pie around on their backpacks
The details don't miss anything, even though it's a miniature version
Cons
It's only good for fans who want to dangle the plush
Kirby Plush Guide: Colorful Plush Winners
The colorful range of Kirby plush is one of the best for true fans. The collectibility is insane, but they're not all authentic plush with licenses. I always make exceptions for rare Kirby plush.
The only colorful Kirby you can find easily is the Blue Vadodi option. His name is Keeby, and he matches Kirby's style. I remember activating Keeby once in the Kirby Super Star Ultra game. I had to use ice and freeze copy abilities. Okay, my son showed me how to do it because maybe he's got more skills than me.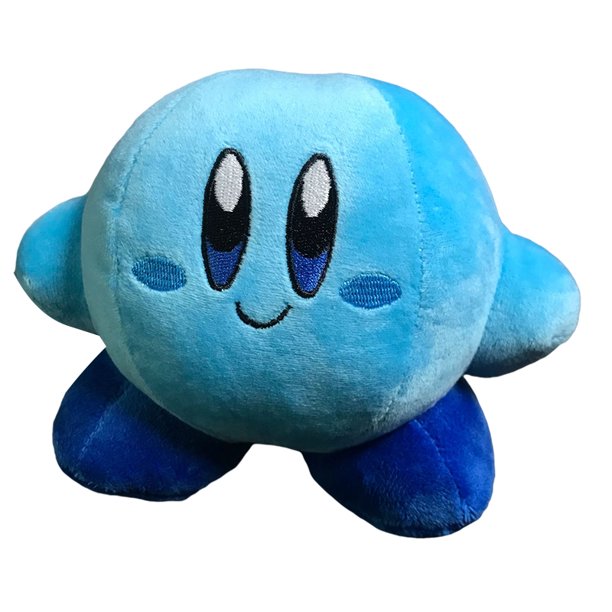 Features
Type: Blue Kirby plush
Size: 5.9″
Availability: Wide
Pros
The blue Kirby plush is an excellent mix in a fan's collection
It carries the same happy expression as the original Kirby plush toys
Cons
It's not a licensed or branded Kirby plush
The green version of Kirby is a well-known plush toy representing the Super Smash Bros franchise. You can also play with this Kirby in the Kirby's Return to Dream Land game. He's still a Kirby and a super rare one. This Kirby plush carries an angry expression, but you can't be picky when finding the rare Kirbys.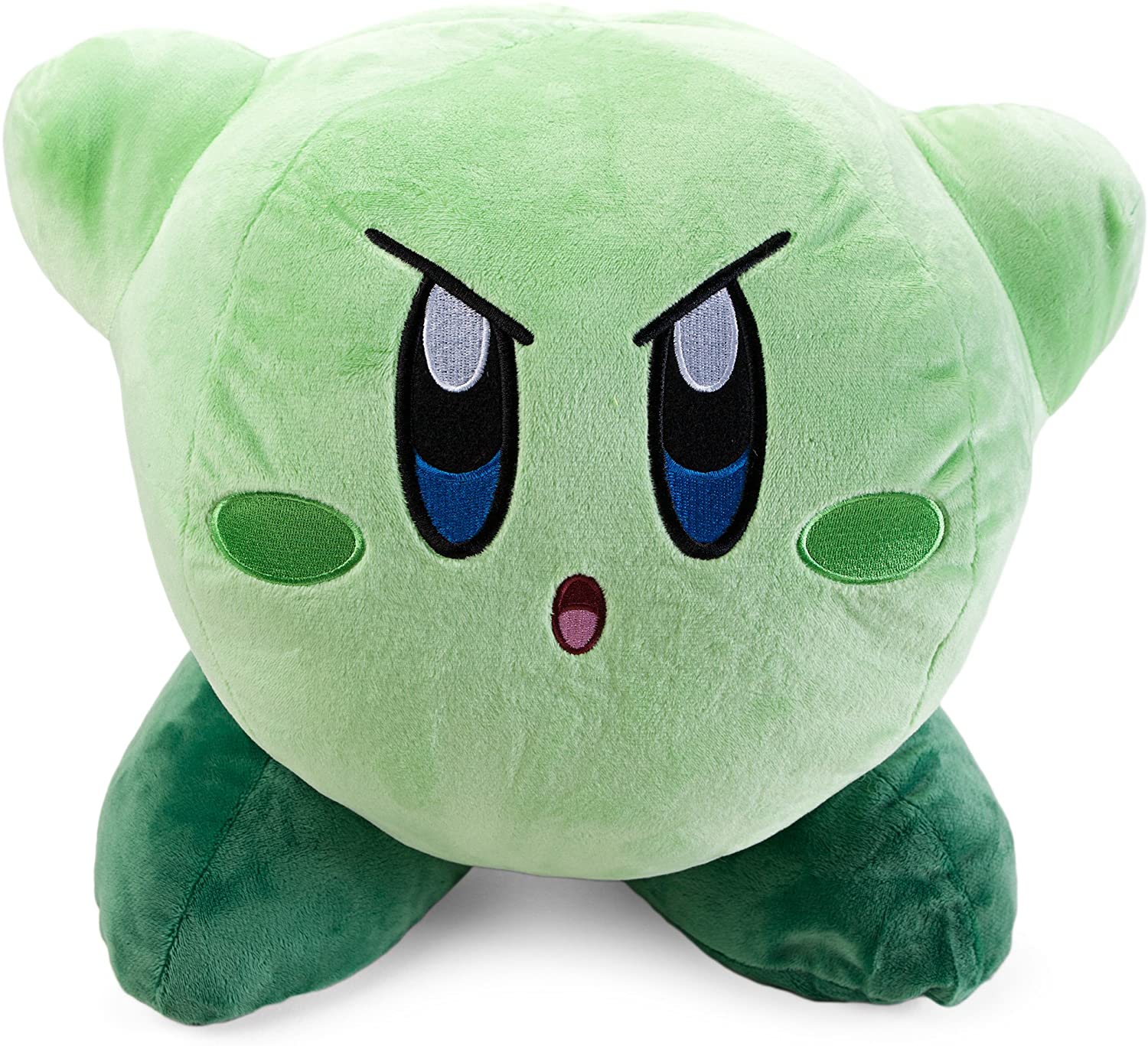 Features
Type: Green Kirby plush
Size: 12″
Availability: Rare!
Pros
Rare Kirby colors are a must for every fan if you find them
The details and facial expression are spot-on for the green version of Kirby
Cons
It's currently out of stock, but keep watching the store for a return soon
Shadow Kirby is another super rare find, and resellers on eBay are making the beauty. Shadow Kirby isn't a colorful option like the others. I love how the designer portrays him with a black tweed style. He's a reflection or clone of the original Kirby from the mirror world. It's also a limited edition for added collectibility.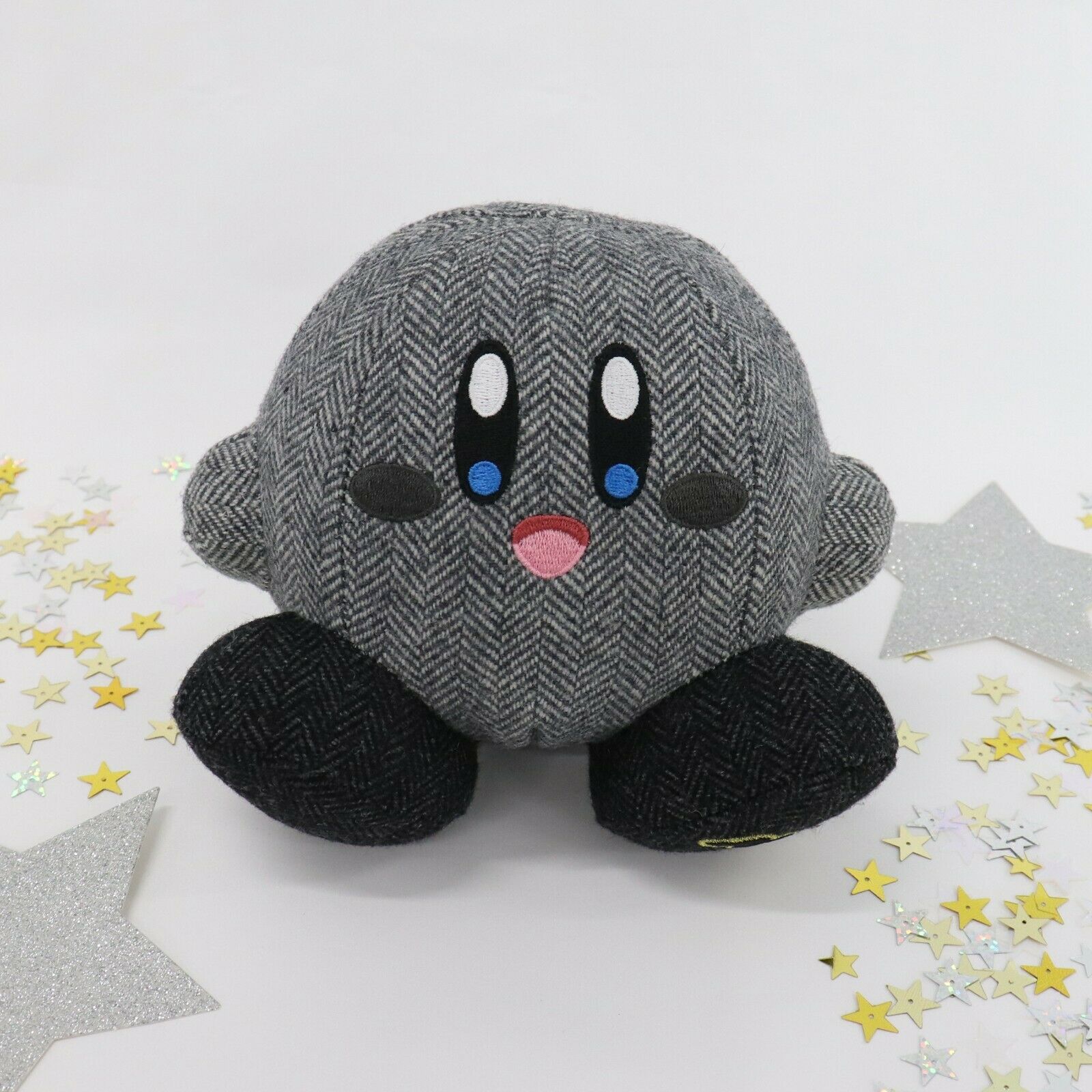 Features
Type: Shadow Kirby plush
Size: 5.9″
Availability: Rare and limited
Pros
The limited-edition shadow Kirby is a highly collectible dream for fans
It has the gorgeously content facial expression you expect from Kirby
Cons
The seller is waiting for new stock, and you have to import it
Yellow Kirby is a welcomed feature in the Kirby's Dream Course game. The yellow version of Kirby represents serious debates within the creator's circle before the creature came to life. One developer wanted Kirby yellow, and the other one wanted him pink. I suppose we know who won the battle.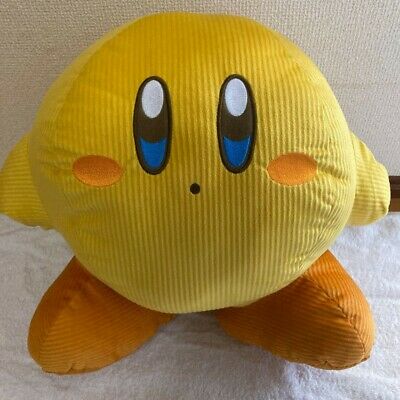 Features
Type: Yellow Kirby plush
Size: 11.8″
Availability: Rare and limited edition
Pros
The limited-edition yellow Kirby plush is an exceptional piece of memorabilia for classic collectors
It's an unusual expression with a corduroy fabric body for added uniqueness
Cons
It comes and goes on the seller's page as they get stock
Kirby Plush Guide: Costume Plush Winners
Costume Kirbys are insanely adorable, and there are many options. It was challenging to select the best ones. The winners took the prize by an inch. My favorite is undoubtedly the Mario costume Kirby.
Kirby seems to be a peaceful creature most of the time. He only does what he needs to win games, but he loves resting and enjoying his free time. I can see this little guy sleeping away when players aren't making him inhale everything in sight. He reminds me of a kitten, and cats sleep a lot.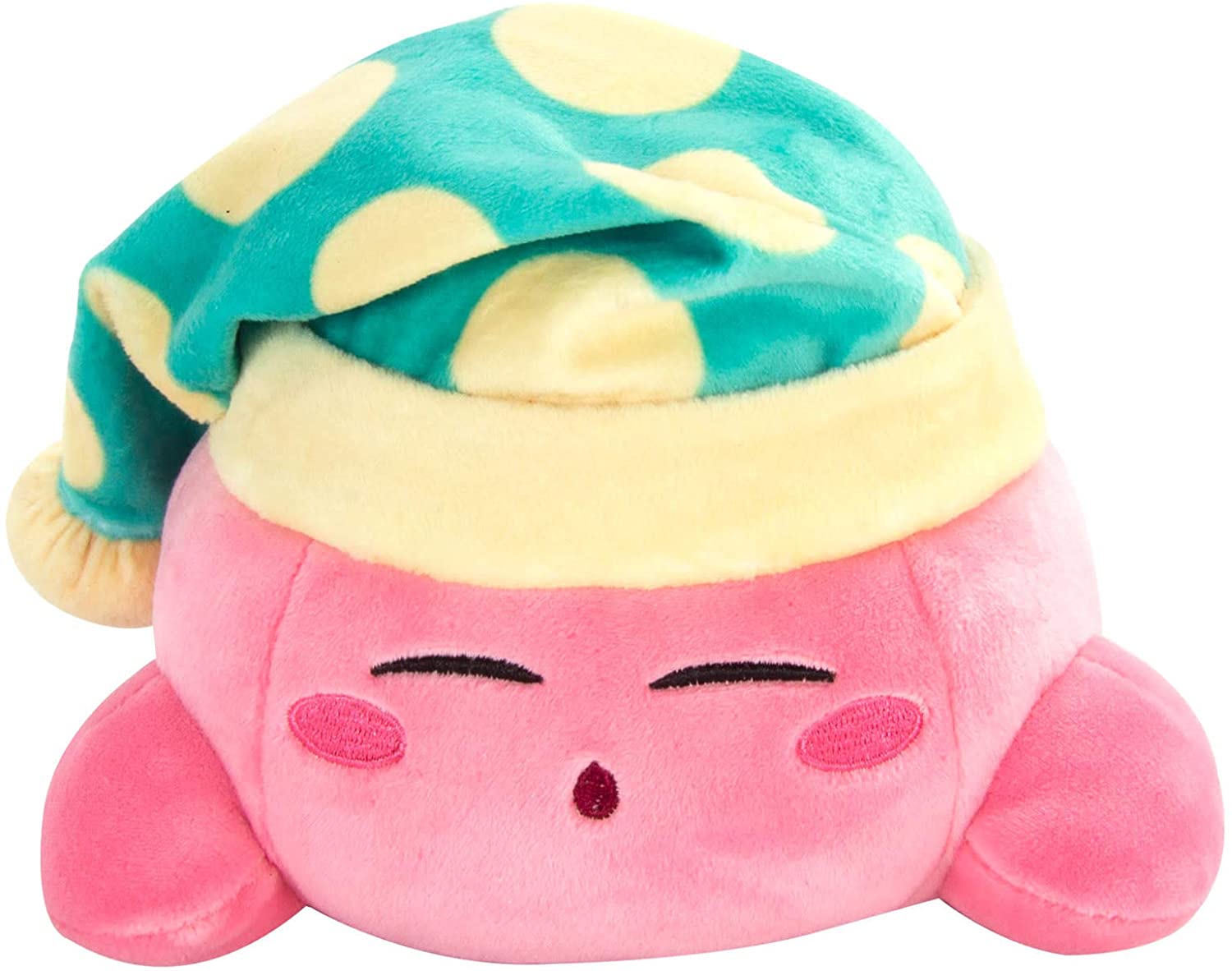 Features
Size: 6″
Costume: Pajama hat Kirby plush
Expression: Sleepy
Pros
The sleep Kirby plush is a salute to what the creature likely does in his free time
The details of Kirby lying on his stomach are even more adorable than the classics
Cons
It might seem like a weird edition for some fans
Can you imagine Kirby in your doctor's office when you walk into the room? His surprised expression says it all. He'll be as shocked as you because he likely never attended medical school. However, I see an advantage with this Kirby. You could use him to introduce your little one to a doctor.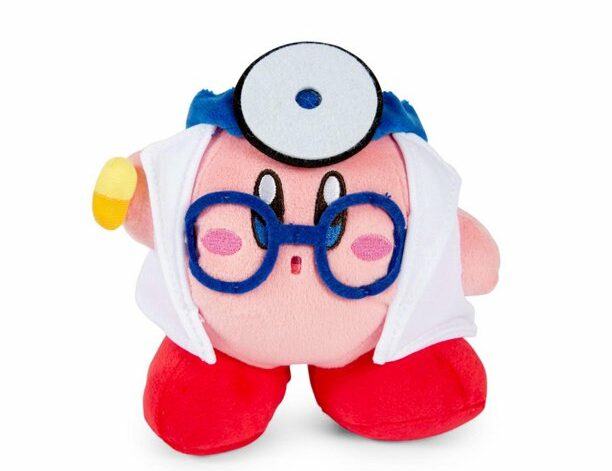 Features
Size: 5″
Costume: Kirby doctor costume plush
Expression: Surprised
Pros
I think the stethoscope on doctor Kirby's head is hilarious
The details of the costume are pretty impressive for a plush toy
Cons
I wish Kirby were brighter
Kirby in a Mario costume is like meeting two legends. I'm guessing he looks happy, but Mario's mustache is huge on Kirby's face. This Kirby plush speaks to me because you also get a Luigi costume on a yellow Kirby plush. It's like killing four birds with one fanatic stone. You get two game faves and four legends at once.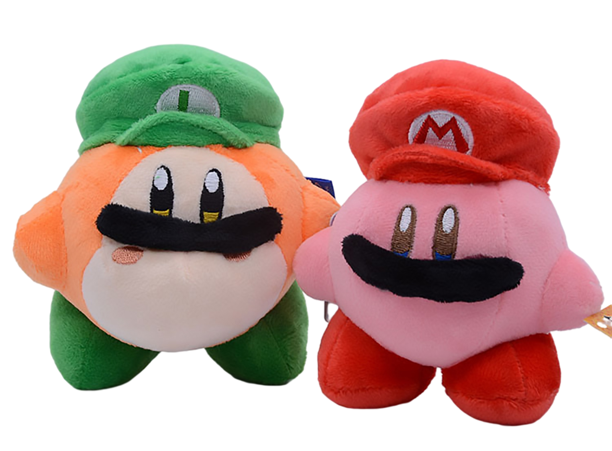 Features
Size: 4″
Costume: Kirby Mario plush and Luigi Kirby plush
Expression: Happy
Pros
It doesn't get better than buying Luigi, Mario, Kirby, and Yellow Kirby in one shot
The mustaches make me laugh, but they add the Mario touch perfectly
Cons
Kirby's eyes should be darker to match the mustache
This Kirby plush is one of the oddities that appeal to my son. He's not into the cute plush toys. I'm not sure the point of combining Kirby with a beetle, but I think of an armored hero when I see Kirby in this costume. He looks like he's about to tear down his challengers without a second thought.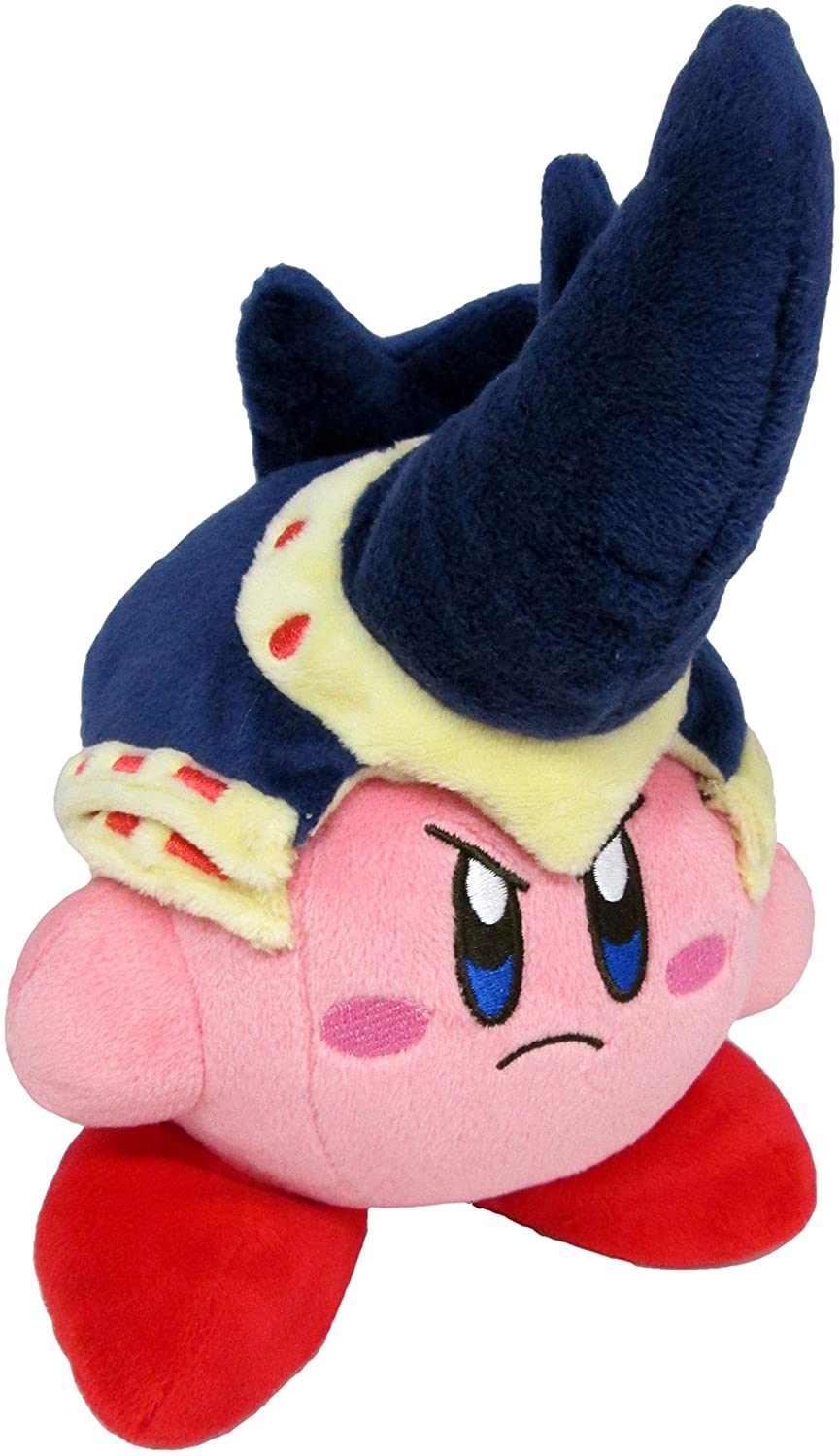 Features
Size: 7″
Costume: Kirby beetle costume plush
Expression: Angry
Pros
The beetle costume Kirby plush looks like he adopted a cute rhino beetle horn
The facial expression makes him look like he's taking no prisoners
Cons
Kirby has an angry face, which isn't my favorite
Kirby Plush Guide: Plush Accessory Winners
Kirby plush with accessories are as impressive as the costumes, and many of them are wearing costumes as a double-bonus. They're some of my favorite Kirby choices.
Okay, Kirby is technically holding a sword as his item with this plush, but I say he looks like Robin Hood. Nintendo also had a Robin Hood game, so it makes sense to call this Kirby costume a representation. Well, that's how I justify it. Kirby has an angry facial expression again, but it suits him in this scenario.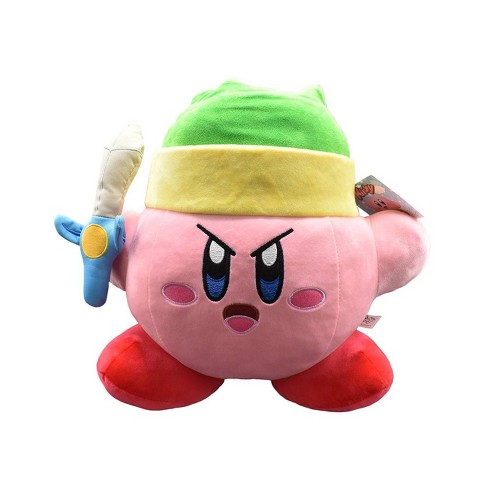 Features
Costume: Robin Hood Kirby costume
Item: Sword and hat
Size: 12″
Pros
Kirby kind of looks cute in his angry expression while he wears a Robin Hood costume
The facial details and the mouth are impressive for a more oversized plush
Cons
The sword looks a little weird and flimsy
The heart is the most famous accessory with Kirby plush toys. It almost looks like Kirby has a heart hat, but he should be carrying it. This Kirby plush also has a Mochi toy design, which perfectly fits the size and heart item. Mochi toys are tiny and adorable, and they make a few Kirby plush options.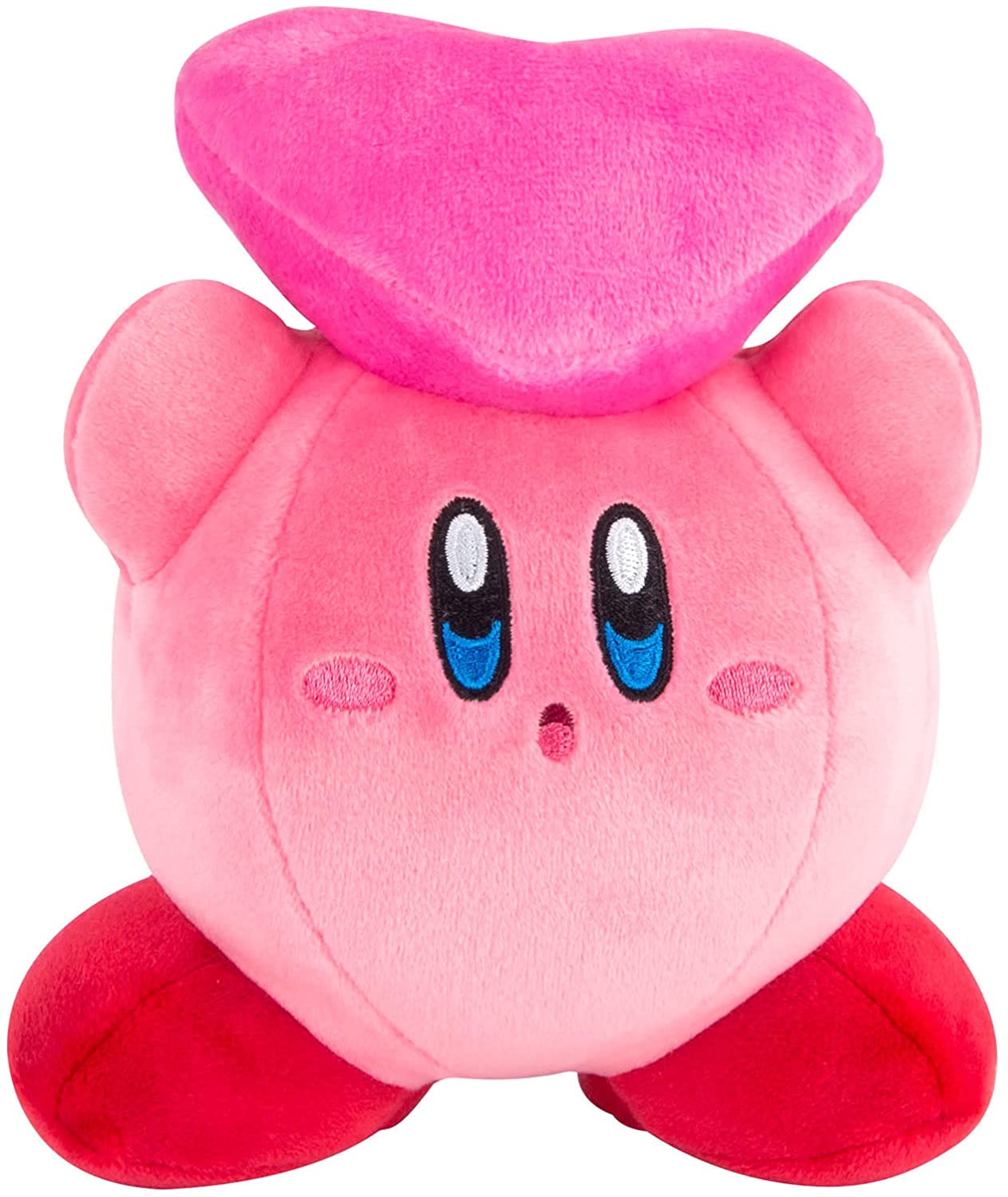 Features
Costume: None
Item: A heart
Size: 6″
Pros
Kirby with a heart plush is the most adorable thing you'll find
There are many other Kirby heart plushies from which you can build a collection
Cons
The heart should be between his hands and not on his head
Honestly, I can never imagine Kirby as a painter or artist. I can imagine him painting the walls every color of the rainbow while he colors himself from head to toe. I'm thinking about how much this Kirby plush suits my daughter again. She used to paint everything when she was a toddler.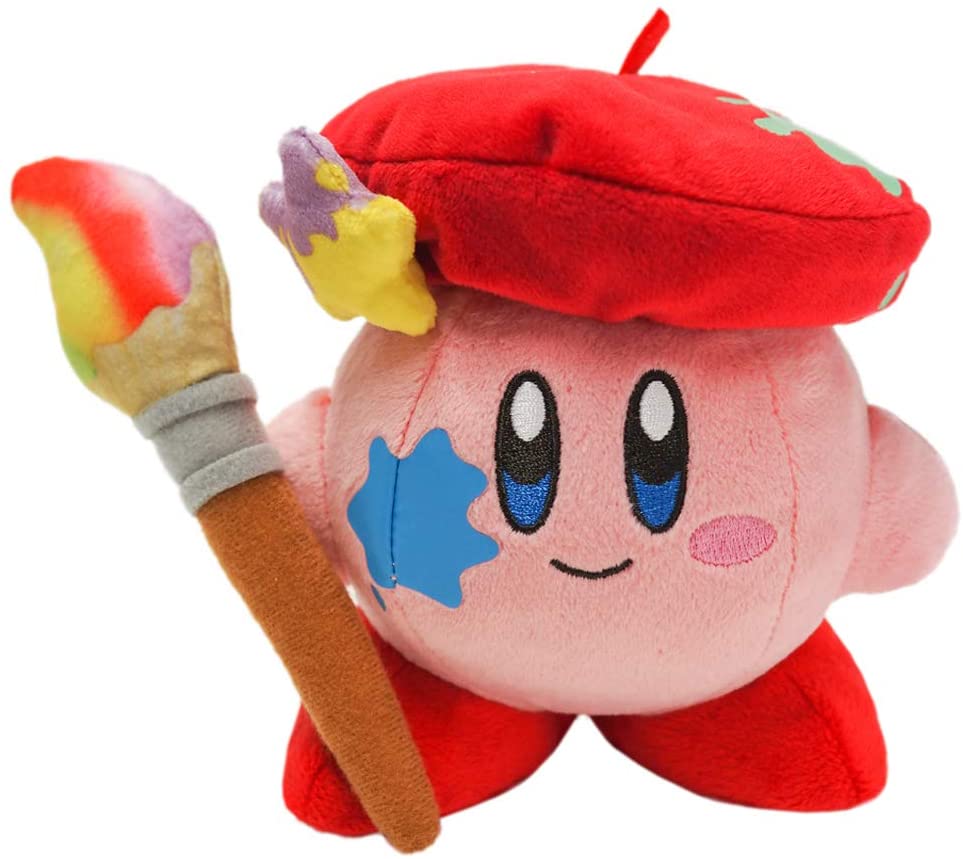 Features
Costume: Kirby artist costume
Item: A paintbrush
Size: 6″
Pros
Kirby looks impressive with his paint all over himself and nowhere else
The red hat certainly matches Kirby's original red shoes
Cons
The details on the end of the brush could've been better
Children who don't know Kirby from games and anime will think he's a girl. Maybe Kirby will make a messy painter, but he sure suits the jester role better. Admittedly, the jester costume looks more like a princess' crown, but he wins in the accessory range, not the costume series.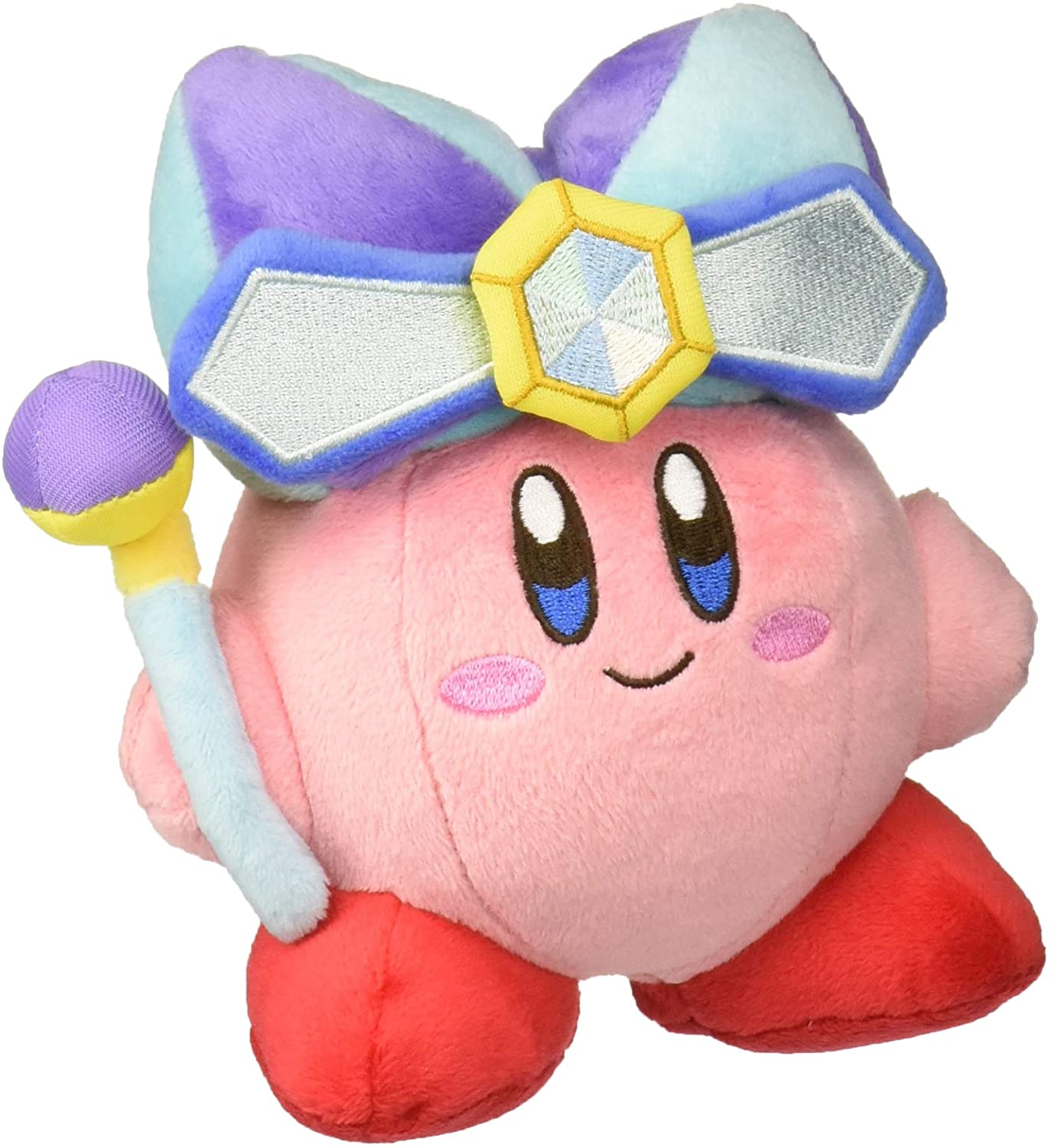 Features
Costume: Kirby jester costume
Item: A wand
Size: 6″
Pros
Kirby's fantastic smile makes every plush a winner
The Kirby plush represents the mirror worlds as well
Cons
The wand makes it look more like a princess costume
Kirby Plush Guide: Challenger Plush Winners
In the three decades he embraces games and anime series, Kirby defeats more challengers than you can count. However, some foes are the most memorable for me. I'll even share the relationship for the rare ones that also double as friends.
Susie is one of Kirby's secret admirers from a bizarre world, the anime series called Kirby of the Stars. Fans aren't sure whether she loves or dislikes Kirby, but there's a fondness she fails to hide sometimes. She certainly brings variety to the mix. Susie makes an excellent Kirby friend and foe winner.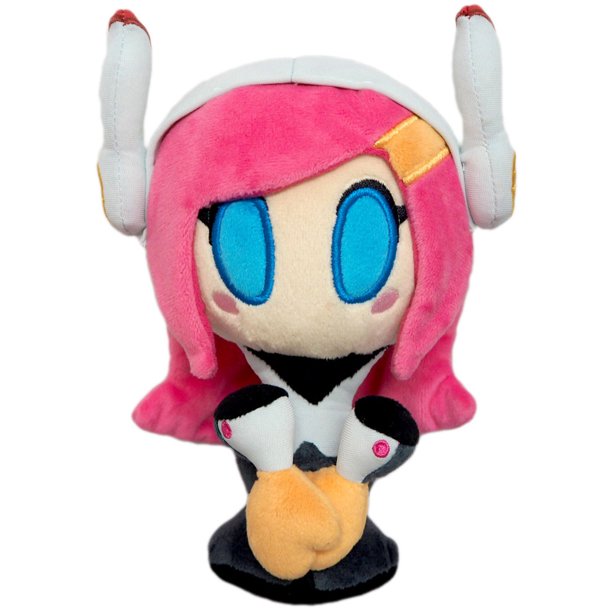 Features
Licensed: Yes
Relationship: Friend and challenger
Size: 8″
Pros
The Susie plush is rightfully larger than most of the original Kirby's for anime accuracy
The plush has a robotic look to match Susie's anime character
Cons
It has a few flimsy pieces that could break
I wanted to add a challenger that surfaces through many games. Magolor is one of the most frequent bosses in the Kirby games. I remember him the best from Kirby's Return to Dream Land. He's an absolute pain to defeat the first time, but Kirby always wins. He even appears in the anime series.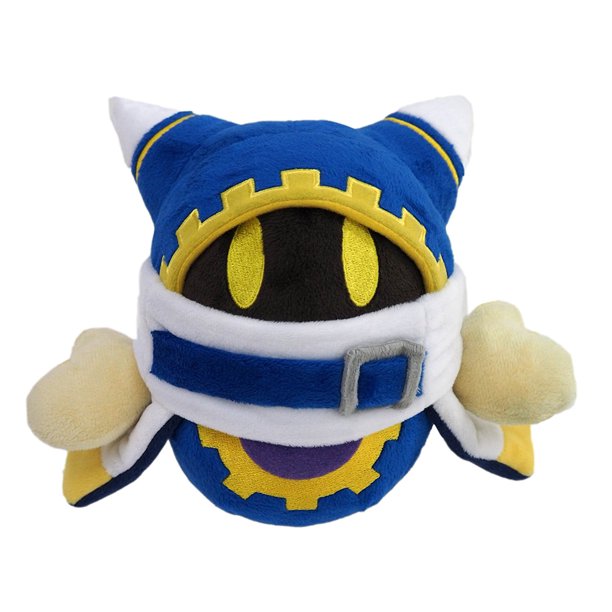 Features
Licensed: Yes
Relationship: Challenger and boss
Size: 8″
Pros
The Magolor plush is a must-own for fans who want Kirby and his challengers
The plush details are fantastic if you compare him to the game character
Cons
Magolor looks a little different in the anime series
Some fans confuse Kirby as a waddle dee, but he isn't. Waddle dees are challengers for Kirby in most games because they cause a bit of damage when Kirby touches them. However, not all waddle dees are evil or follow King Dedede, or so my son tells me. My daughter thinks they're as cute as Kirby. Innocence is everything.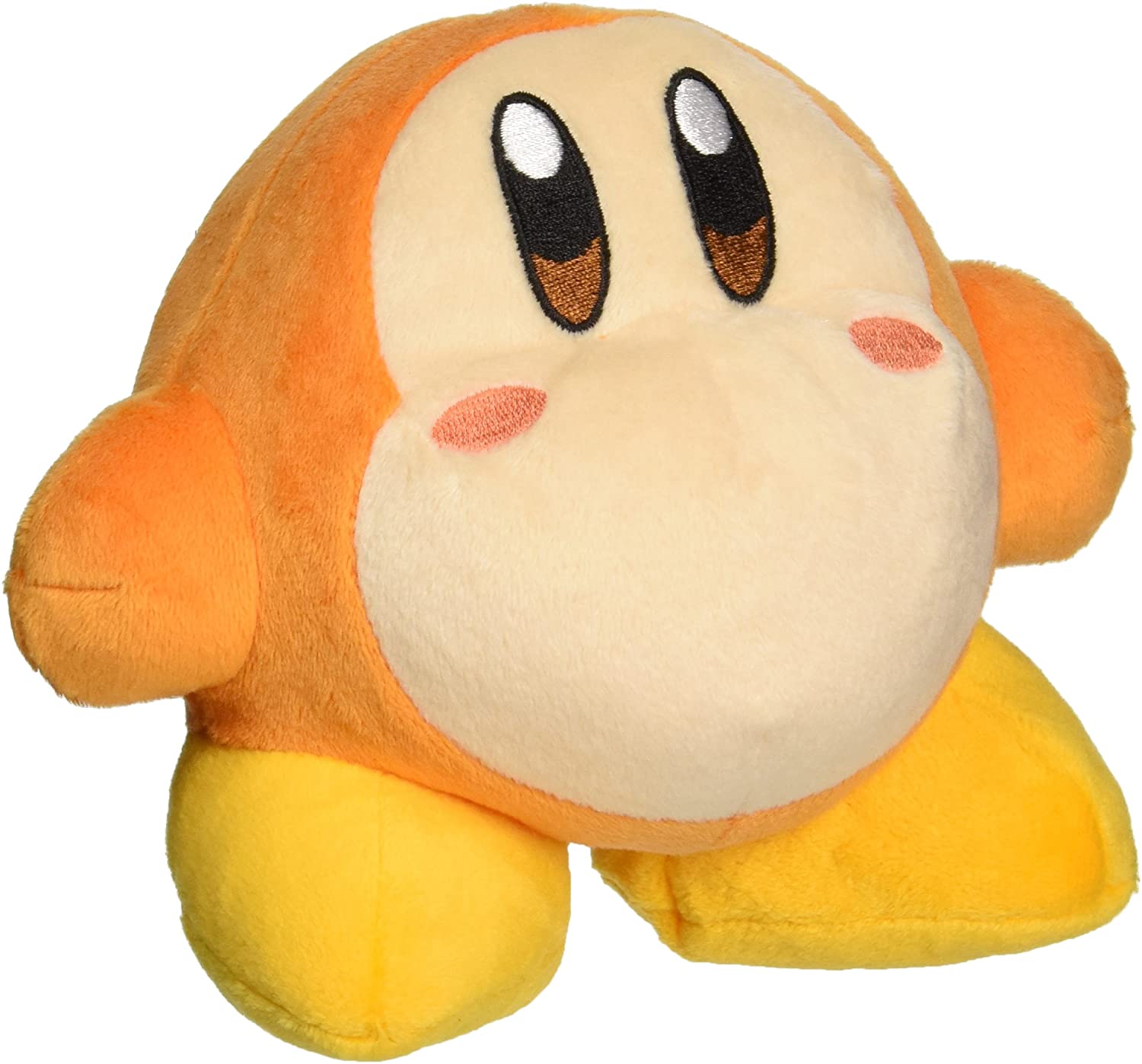 Features
Licensed: Yes
Relationship: Challenger (unintentional in most cases)
Size: 5″
Pros
I agree with my daughter that the waddle dee plush is adorable, but it only looks cute
The details and missing face match the game waddle dees perfectly
Cons
Some fans find waddle dees annoying, but they're popular in many games for a variety
Waddle doos are like waddle dees on steroids, except they only have one eye. I think they're the silliest but funniest creatures in the games. Waddle doos love giving Kirby a hard time. I love that Kirby can gain their weird cyclops powers by inhaling them. It's another win for Kirby, so are they friends or foes?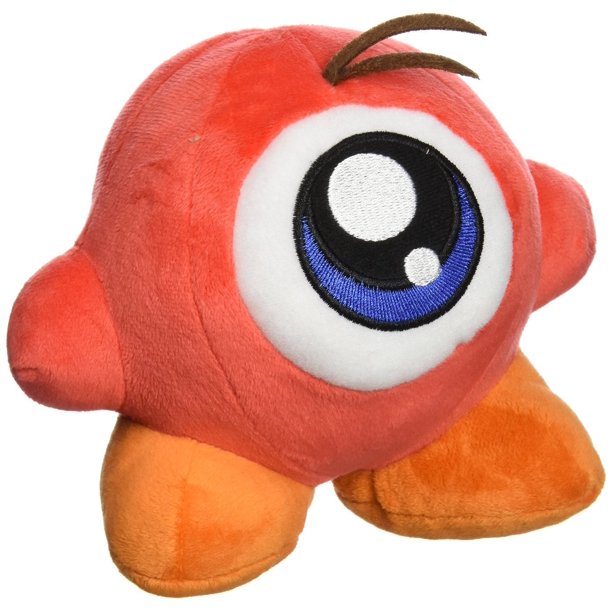 Features
Licensed: Yes
Relationship: Challenger (maybe friends if Kirby inhales them?)
Size: 5″
Pros
The waddle doo plush is cute enough to make you forget how much trouble they can cause Kirby
The hair on the front and the big eye make me melt
Cons
The hair might break off with time
Top Q&A
Question: Where Can I Buy the Latest Kirby Plush?
Answer: Amazon, Walmart, and Target are fabulous stores for Kirby plush, but there's one store that groups the plush toys in-game categories if you want something more complicated than my simple five-range system with which to select Kirby plush. The Nintendo Life Store has new ranges as they launch.
Question: Which Kirby Plush are Rare in 2022?
Answer: The colorful Kirby range is the hardest to find. Other than the Blue Kirby Plush, the Green Kirby Plush and the Yellow Kirby Plush toys are a challenge to find. Hard-to-find Kirby plush doesn't need to be impossible if you aren't afraid of unauthentic brands. Custom designers on Etsy will make any Kirby plush you need.
Question: Is There a Kirby Amiibo Plush for Nintendo?
Answer: Kirby games are mainly released on Nintendo Switch, and they don't come with Amiibo options, which are the plushies that become playable characters as the toy connects to the console. If Kirby games hit the Nintendo Wii U console, the Amiibo plushies will soon follow. For now, they don't exist.
Kirby Plush Guide: Conclusion
Which Kirby plush range steals your heart? Which Kirby plush appeals to your children? Go through the ranges and pick the best starters for your Kirby plush collection. The Best Small Kirby Plush and Best Happy Kirby Plush toys are fantastic for classic starters.
Be brave enough to hunt the rare Kirby plush toys by starting with the Best Blue Vadodi Kirby Plush. The Best Mario Costume Kirby Plush is a classic for Nintendo fans. The costume Kirby range is adorable and even comes with the sleepy Kirby from Dream Land games. The Best Pajama Kirby Plush is an excellent beginner.
The Best Kirby With Heart Plush is a cute starter for accessory Kirby plush collections. However, the Best Magolor Kirby Plush is a winner if you want a few foes in your collection. There are many exciting ways to simplify the options when you pick Kirby plush. Sure, you can collect the latest ones from the Nintendo store.
You'll limit your collection to recent launches with the official store. Now you know why I split the Kirby plushies into five simpler ranges. It appeals to classic collectors over the last three decades. It even appeals to young fans who play the game today. Get your favorite Kirby plush before another range drowns the classics.
For more impressive plush: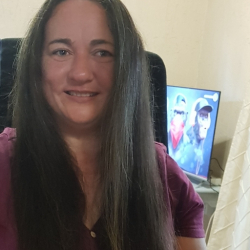 Latest posts by Caroline Lambert
(see all)