"Wars not make one great." Squishmallows are likelier to do the job. The adorable and highly collectible options in my Baby Yoda Squishmallow guide do the trick. However, I'm too obsessed with Star Wars, The Mandalorian, and little Grogu.
Also, I understand why Grogu is more collectible than the other three Star Wars Squishmallows. Meanwhile, I'm equally obsessed with Squishmallows as one of the top plush toy collectibles. My family loves hunting for more adorable additions.
I also realize I welcomed you with a Yoda quote, but it allowed me to throw my corny Squishmallow joke in the mix. So, don't let it make you believe I have my Star Wars mixed up. Instead, let's learn about Baby Yoda Squishmallows, including why they're number one.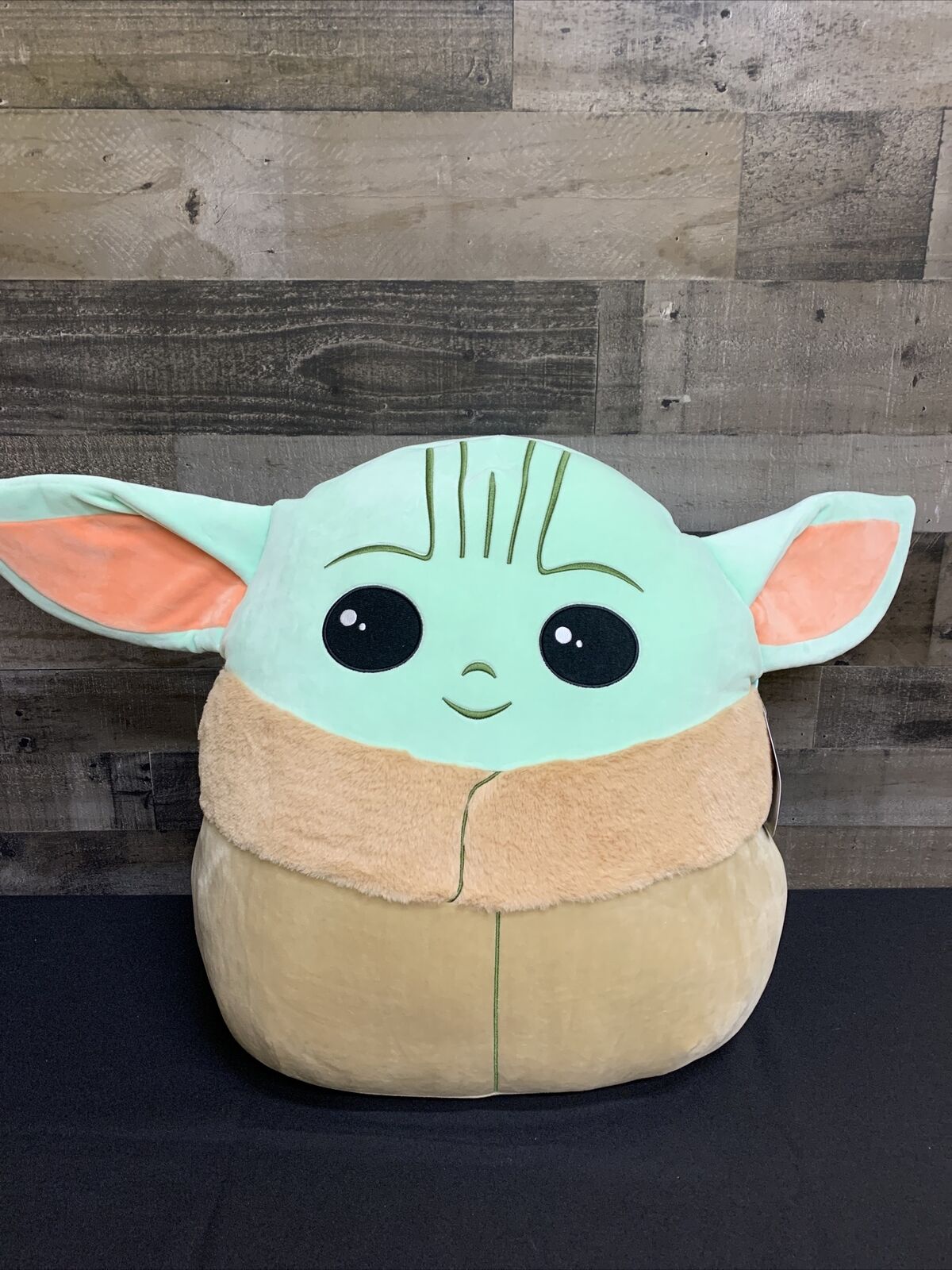 Baby Yoda Squishmallows Bottom Line Up Front
Baby Yoda, also Grogu and The Child, is a trending Star Wars (Mandalorian) Squishmallow making a name for itself. Unfortunately, the truth is that only four official versions exist. However, I'll give you tips to overcome this temporary lack of variety until Kelly Toys produces more Baby Yodas, which I'm sure is happening.
Grogu is famous among Disney Squishmallows. Moreover, there aren't many choices for Star Wars fans. So, The Child is a favorite among The Mandalorian's fans, which describes my family. I have a favorite; the Jumbo Baby Yoda Squishmallow is my ultimate recommendation. I would never choose a jumbo over collectible sizes.
However, Baby Yoda's jumbo Squishmallow includes a fantastic surprise. But let me not spoil the fun right away. Instead, check out some fun facts about Baby Yoda Squishmallows before learning about his fame and how to expand the collection.
Quick Facts about Baby Yoda Squishmallows
Baby Yoda is one of the best Squishmallow design results because of the character's shape in the series.
Baby Yoda Squishmallows are top-notch collectibles for Star Wars, Disney, and Mandalorian fans.
Baby Yoda has a range of four Squishmallow variants from which to choose.
Grogu has one exciting Squishmallow variant that helps children in unusual ways.
A Complete Guide to Baby Yoda Squishmallows
Star Wars and anything related is a phenomenal trend. Squishmallows brought a few famous characters to life for plush collectors. So, let me share what makes Baby Yoda Squishmallows insanely popular. Then, I'll share tips about customizing Baby Yoda before revealing how I picked only the best choices as recommendations.
One of the Trendiest Squishmallows in 2022
Baby Yoda Squishmallows are among the squishy legends, even coming close to Jack, the Black Cat, who sells for up to $2,000 on eBay. Admittedly, Jack, the Black Cat, is the rarest Squishmallow worldwide, and everyone wants him. However, you can't truly compare Grogu and Jack because they're two different Squishmallow types.
So instead, consider how famous Baby Yoda is in the Disney realm. Grogu compares well with older Star Wars characters from the 1970s. Hence, you'll find Chewbacca and R2-D2 as fellow Squishmallows. In addition, he competes nicely with Winnie, the Pooh, Stitch, and Goofy.
Furthermore, let me share a Squishmallow collector's secret. Kelly Toys only manufactures multiple variations for famous characters. Less-popular characters have two or fewer Squishmallows available. The brand focuses on demand. So, customers and collectors demand more by buying the stores clean every time a new one hits.
Baby Yoda's Squishmallows have four fantastic versions, showing how much faith Kelly Toys places in its hands.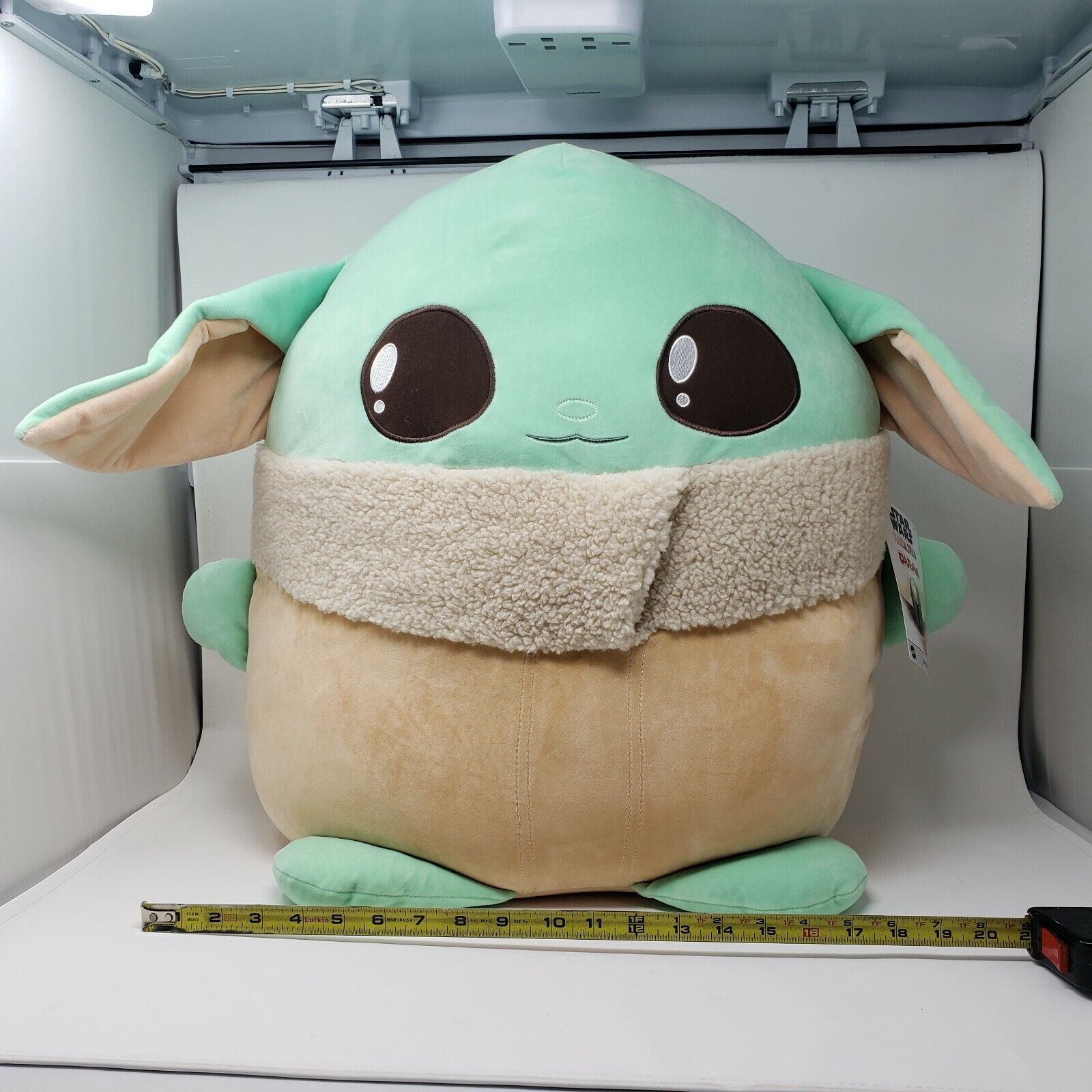 How I Chose the Coming Baby Yoda Squishmallows
I'm a serious collector who enjoys official Kelly Toys products. Therefore, I'll only share the four variants available with a license and character tag. I'll also pick the best-looking option for each size. Finally, the four I share are available because nothing's worse than searching for Squishmallows that aren't for sale anymore.
Baby Yoda Squishmallow Guide: All Grogu's Squishies
Baby Yoda still has many roots to dig in the Squishmallows realm. However, four plushies are available in stores and don't disappoint. So, let me share what I love about each Grogu Squishmallow variant, including the unusual one that changes moods. In addition, I'll be brutally honest about what I dislike about each plush.
Pro Collector's Tip: Sadly, I can't include Squishmallows that don't exist yet. However, Baby Yoda is a smash hit. So, I recommend keeping an eye on the official Squishmallows store to see when holiday and special-edition Grogu plushies come to life. The new-release reel changes often. So, keep a weekly eye on it.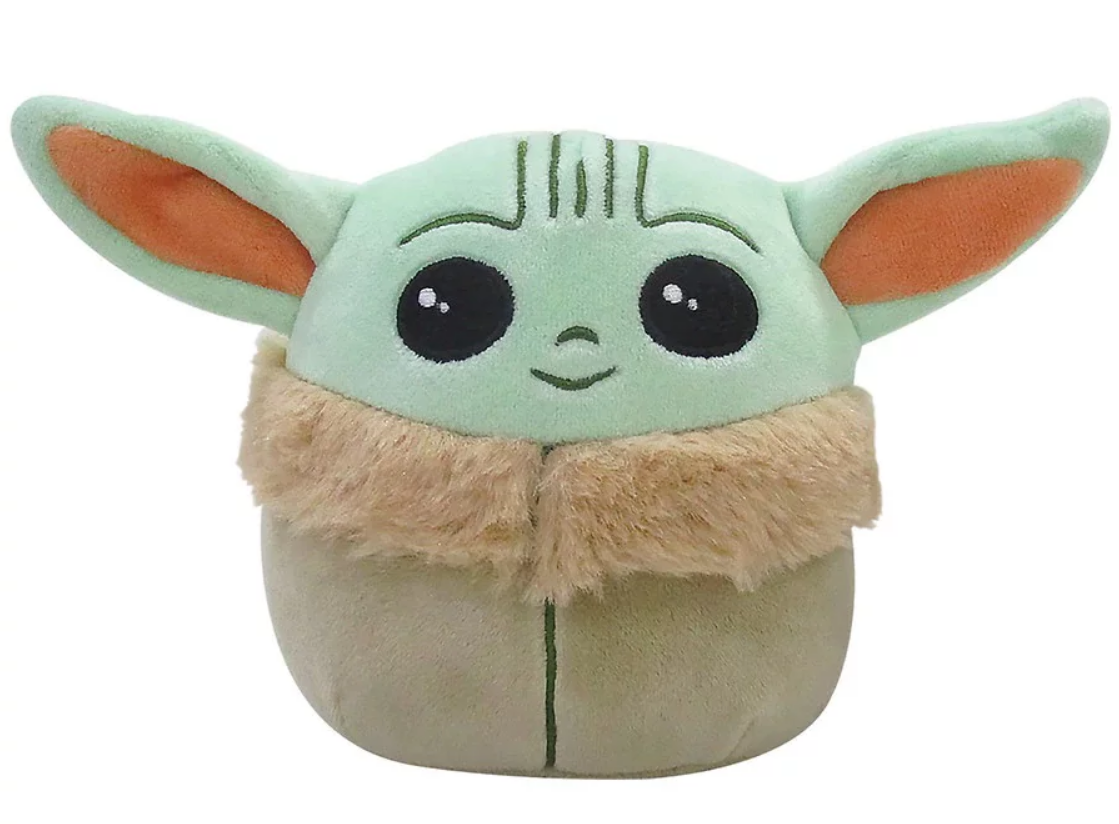 I love five-inch Squishmallows for two reasons. Firstly, the size makes the character look even more adorable, which works in Baby Yoda's favor. Secondly, the size allows Squishmallow collectors to grab as many of them as possible. It's challenging to deny yourself Squishmallow space when they're so tiny.
However, Baby Yoda's five-inch Squishmallow is the first of four incredible options. My favorite part of the smaller Baby Yoda Squishmallow is undoubtedly the orange ear inners. It brings more of the little guy's colors to life. In addition, the tinier size equals fun and relaxing squishiness if using it as a sensory toy or fidget plush.
Baby Yoda Squishmallow Pros
The five-inch Baby Yoda Squishmallow is ideal for more extensive collections
It's an adorable version with good colors and details
The eyes have depth, and the face carries a happy expression
Baby Yoda Squishmallow Cons
The smaller plushies don't work well as cuddle buddies for kids
Baby Yoda's body color is dim, but the orange helps to brighten it up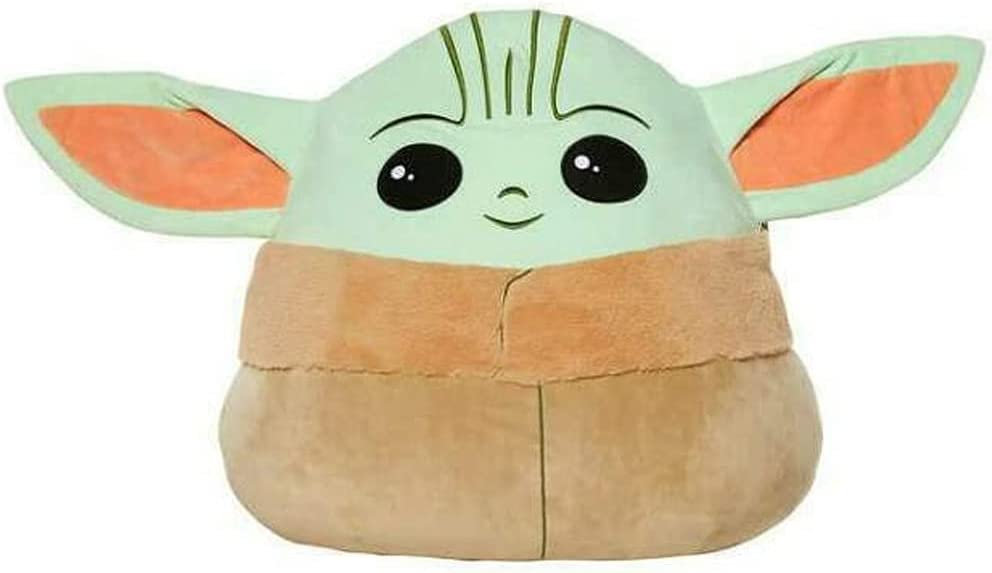 I typically have an eight-inch rule for the most collectible Squishmallows because anything more significant will limit your shelf space. However, I could make an exception for the medium-sized Baby Yoda Squishmallow because the character is wildly popular. Meanwhile, I don't love how the aesthetics change on the larger sizes.
Baby Yoda takes a weird shape, which some fans would say looks more like him. But the problem is that I expect Squishmallows to be round and cute. Instead, this Baby Yoda Squishmallow has an egg-shaped body. Meanwhile, the colors are good, and it has a furry patch above its coat. It's still a winner with the egg body.
Grogu Squishmallow Pros
The ten-inch Baby Yoda Squishmallow is collectible for smaller collections
The Squishmallow's colors are bright, and the eyes have depth
Baby Yoda's face is happy, and the texture on this size plush is fantastic
Grogu Squishmallow Cons
It's an awkward size if you collect many Squishmallows
The furry patch seems less fuzzy than other Grogu Squishmallows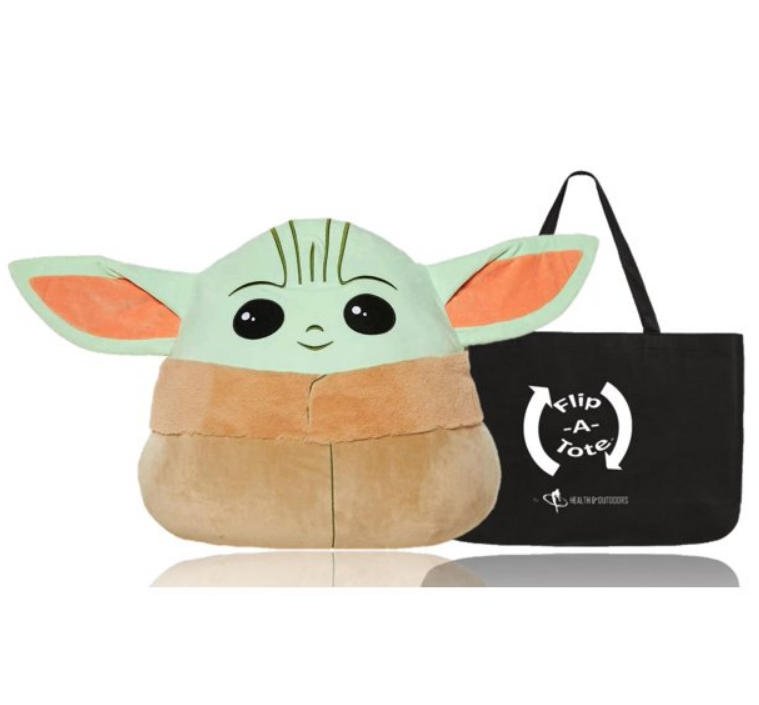 The jumbo Baby Yoda Squishmallow is undoubtedly the best choice for younger fans who enjoy the marshmallow plushies as cuddle friends. The giant 20-inch Grogu Squishmallow will climb into any child's heart, helping them to relax before bed. Moreover, it's a brilliant choice for Star Wars and Mandalorian fanatics.
I also have a few Squishmallow and plush collectibles from shows I love. So, it's the one time I don't mind buying a giant. In addition, this Squishmallow comes with a free Flip-A-Tote bag to store plushies and The Child. Fans can flip the bag around before washing it as it's a double-sided joy, much like the Flip-A-Mallows.
The Child Squishmallow Pros
The jumbo Grogu Squishmallow is a top pick for many fans and children
You get a freebie tote bag to store the giant and other plush collectibles
The Squishmallow's colors are excellent, and it has a happy, detailed face
The Child Squishmallow Cons
Unfortunately, jumbo Squishmallows can take up tons of space
Baby Yoda's fur collar isn't as fuzzy as the five-inch Squishmallow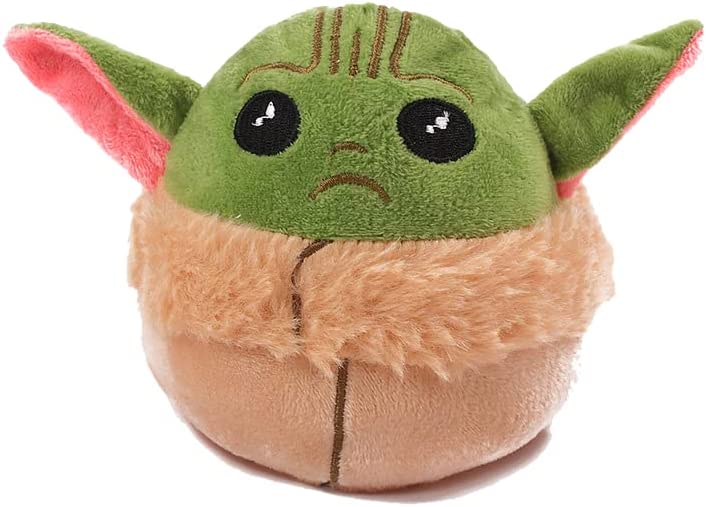 Flip-A-Mallows are incredible for many reasons beyond owning your favorite character Squishmallow. Firstly, the reversible Baby Yoda Squishmallow lets you express emotions with two faces. In addition, you get two styles with different colors and details. Meanwhile, my daughter thrived with reversible plush when she was younger.
Furthermore, the Baby Yoda Flip-A-Mallow has exquisite details in both expressions. The sad face has a green color similar to Yoda from Star Wars. However, the blue face looks more like Baby Yoda. Both expressions also have a fuzzier collar around the neck because the reversible Squishmallow is a smaller size: eight inches.
Baby Yoda Flip-a-Mallow Pros
The Baby Yoda Flip-A-Mallow has more benefits than other Squishmallows
Both designs impress me with bright colors and exceptional details
Both expressions have eyes with depth and easily recognizable moods
Baby Yoda Flip-a-Mallow Cons
You don't honestly want children to carry around the sad Baby Yoda
A lot of flipping takes a toll on the Baby Yoda Squishmallow
Recommended Alternatives for Baby Yoda Squishmallows
The Mandalorian isn't the oldest Star Wars franchise, meaning Grogu Squishmallows don't come in thousands of variants. So, I have a solution to the problem if you're obsessed with collecting Grogu Squishmallows. The brand also makes a few excellent alternatives. I'd recommend one of two alternatives.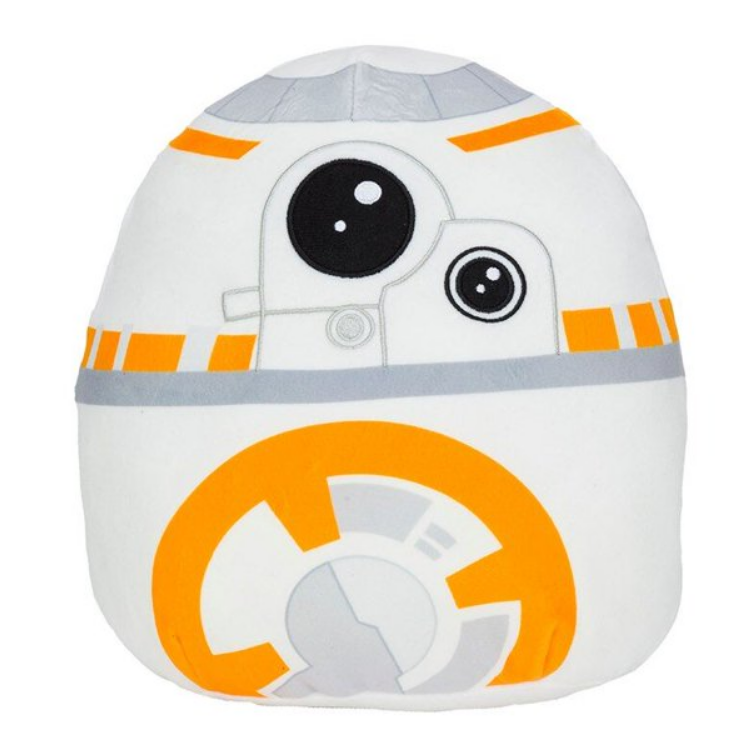 BB-8 is a legend from the Star Wars Trilogy. He accompanied Poe on many missions aboard the X-Wing Fighter, always keeping the resistance one step ahead. So, I recommend adding the Star Wars BB-8 Squishmallow to your collection. Meanwhile, it comes in my favorite collectible size.
In addition, the Star Wars BB-8 Squishmallow has an adorable design for squishy fans who want it among the Baby Yoda plushies. Indeed, they come from different Star Wars universes, but they're still able to team well. The colors and details on the BB-8 Squishmallow undoubtedly meet my quality standards.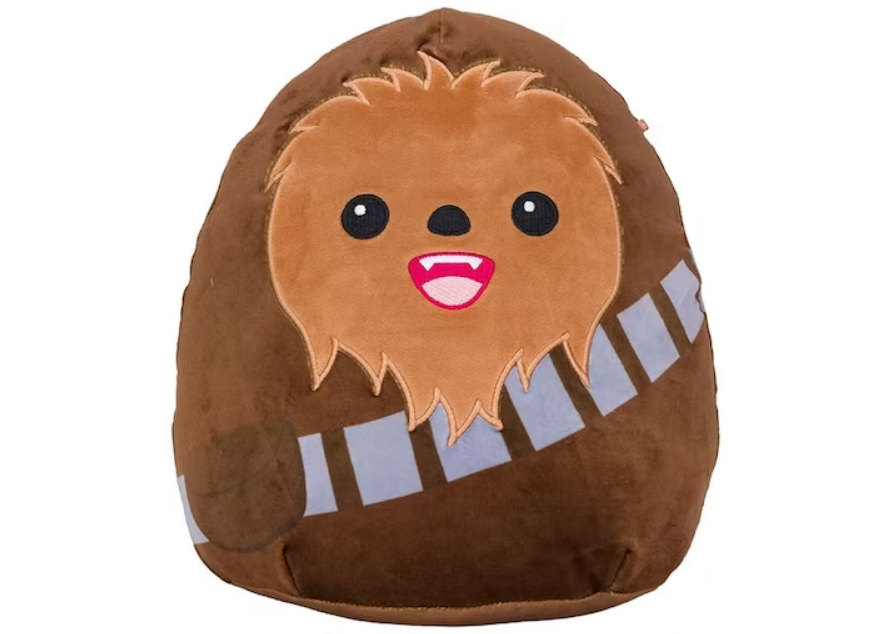 Chewbacca, the most iconic Wookiee warrior, sits next to Han Solo on the Millenium Falcon. Unfortunately, the same problem applies to Chewbacca's Squishmallow than BB-8 because they both come from the original trilogy. However, Star Wars fans will love adding Chewbacca Squishmallows to their Mandalorian collections.
Meanwhile, there's a rumor that Wookiee Warriors will appear in The Mandalorian soon. So, adding Chewbacca to a Baby Yoda collection makes more sense. In addition, the jumbo Chewbacca Squishmallow also makes an excellent alternative alone, as it's a massive addition to your Star Wars fandom collection.
For More Squishy Friends
FAQs
Question: How Big is the Jumbo Baby Yoda Squishmallow?
Answer: The Jumbo Baby Yoda Squishmallow measures a staggering 20 inches tall! In reality, the plush stands a third of the average adult's length. It's a massive Squishmallow that feels cuddlier than most. However, jumbo Squishmallows take up tons of space. So, make sure you have room before grabbing them.
Meanwhile, you can watch TikToker Abby's video of her jumbo Baby Yoda Squishmallow to understand the size better. Jumbo Squishmallows are insanely popular among people who enjoy squashing the giants. Abby was excited enough by her jumbo Baby Yoda Squishmallow to give it a 10/10 score.
Question: When Will New Baby Yoda Squishmallows Come Out?
Answer: Fortunately, two methods will help you track new editions for Baby Yoda Squishmallows. Firstly, you can check the official Squishmallows store to keep an eye on the new-release reels for when new versions come. Alternatively, you can use the new Squish Alert app in the US.
Squish Alert is a simple app to track stores when they restock your desired Squishmallows. You can personalize what you're looking for on an entirely new level. In addition, you can enter Baby Yoda (all variants) to get notifications for new stock at any store. It also helps if you struggle to find a specific size of Grogu plush.
Question: Is Mandalorian's Grogu a Rare Squishmallow?
Answer: Fortunately, Baby Yoda isn't rare or hard to find. Most stores that keep popular Squishmallows sell Baby Yoda in various sizes and plush types. The Mandalorian earned its fame. So, the Baby Yoda Squishmallow range is here to stay. Stores might sell out temporarily, but they'll soon restock the highly sought-after plush.
Baby Yoda Squishmallow Guide: Conclusion
Baby Yoda is the best modern Star Wars collectible in any form. In addition, you'll find Baby Yoda merch like statues, figures, and apparel. Grogu earned Star Wars fans' love from the start. It's good to know how famous the little guy is worldwide. Meanwhile, some of the Grogu Squishmallows can benefit children in more ways.
However, I would recommend the Jumbo Baby Yoda Squishmallow because it comes with a freebie. Unfortunately, you don't often enjoy Squishmallow freebies. In addition, the giant Baby Yoda Squishmallow will make children and older fans happy. So, don't miss out on the freebie. Instead, buy your jumbo Grogu today.
Alternatively, consider a few other Star Wars options if you prefer Chewbucca or R2-D2 Squishmallows.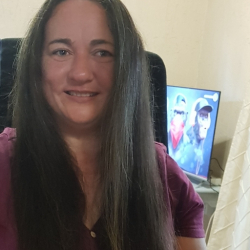 Latest posts by Caroline Lambert
(see all)