Squishmallows have massively exploded in their fame after a viral TikTok. It's hard to find anyone who's not in love with these cute, cuddly plushies. Especially after the pandemic hit and people had nothing to do, collecting squishmallows became some sort of craze for almost everyone. 
What's more, the squishy, huggable quality of these stuffed toys has proven anti-anxiety and anti-depressant benefits for those who cuddle up with them. Like everyone else, I tried one of these squishmallows and instantly fell in love.
Bottom Line Up Front
Do you love butterflies and wish you could hug and cuddle them? Well, now you can with my best butterfly squishmallow recommendations and alternative options. My guide will provide you with tips and recommendations to put you one step closer to finding your butterfly squishmallow soulmate. I have found mine, and her name is Andreina the Butterfly. Want to find your butterfly soulmate? Come on the journey with me, and let's find your butterfly squishmallow together!
Here are my top picks:
Top Picks
Since then, I have been an enthusiastic collector of squishmallows, specifically butterfly squishmallows, for quite a while now. Today, I have come up with a comprehensive little guide to help you pick from some of the best options available in the market.
Tips/Advice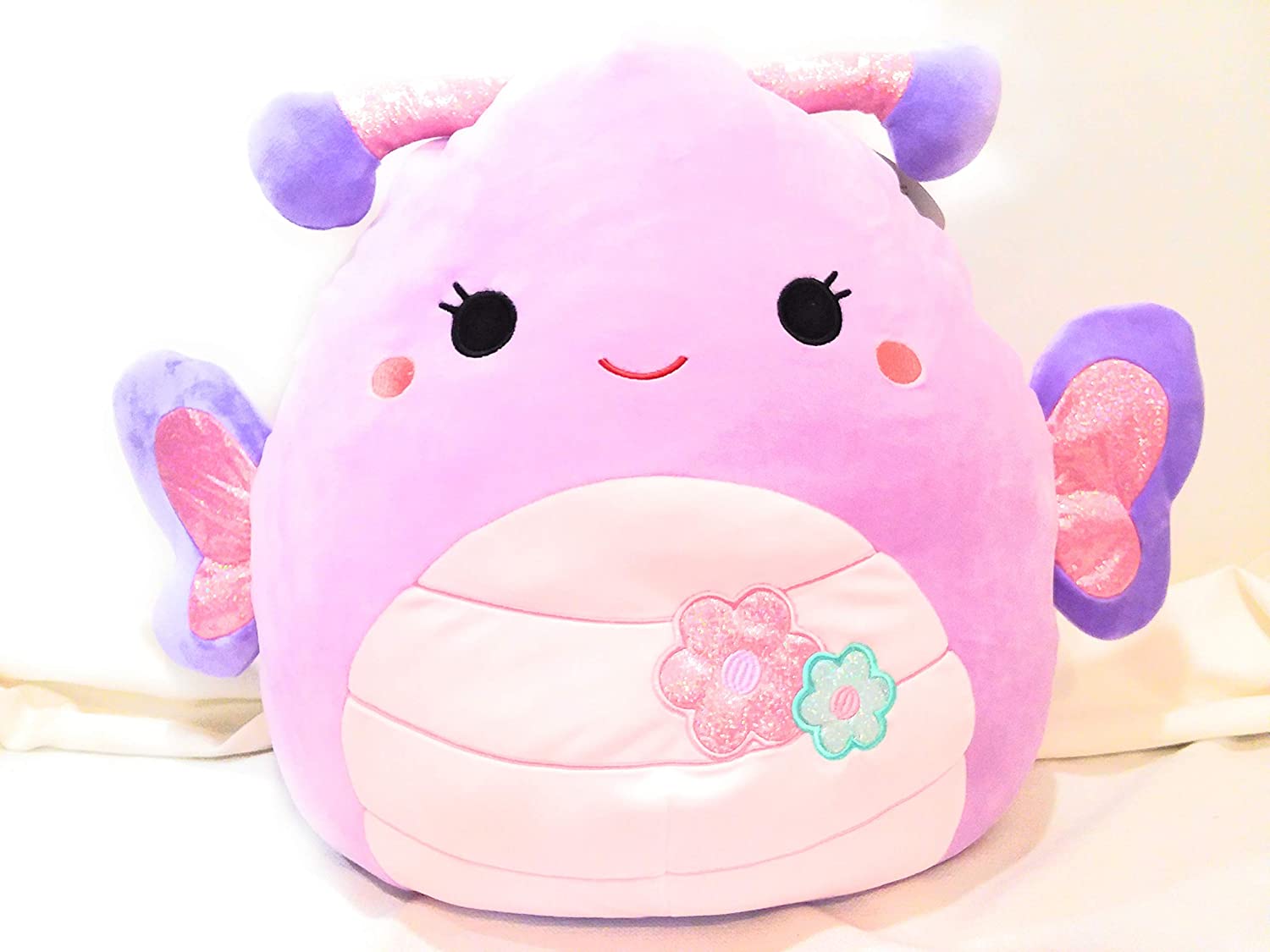 A general piece of advice? Choose to buy quality squishmallow options that are durable, even though they might be a little more expensive. The cheaper squishmallows alternatives tend to tear very quickly, causing the filling to spill out. 
Also, they're not as soft and cuddly. I mean, what's the point of getting a squishmallow if it's not perfectly soft and cuddly? That is why they got so famous in the first place, because of the extreme cuddliness. But fear not! I have presented some great options in this guide that keep softness, quality, and cuddle-ability in mind.
Selection Criteria
It is not very surprising that the butterfly squishmallows are generally more preferred by female users. And it's not a mystery why – the beautiful coloring and design make it a much-desired item among female adults and children alike.
 I, being a devoted fan of the many gorgeous options of the butterfly squishmallow, have presented below a range of diverse-looking options that are slightly more expensive than the average but are nonetheless worth it.
Almost all of them are of excellent quality, so you don't have to worry about that department. You can take your pick from among one of these without any second thought. So, to the more quality-conscious consumers – read on!
Best Butterfly Squishmallow Recommendations
The name says it all! This super-soft squishmallow made by one of the originators of squishmallows – the Kellytoys, is as genuine as you can get. It's a great quality product, soft and squishy from both the inside and out. The overall look of the toy is also very appealing; this rainbow-colored joy of a toy comes complete with butterfly wings and fluffy antennas. 
This is a perfect gift for the more girly girl. The size makes it easy to carry around, making it a good pick for kids who insist on taking their toys everywhere. Also, it is a perfect little hug buddy or pillow for a little toddler. Overall, this is a great toy for little girls.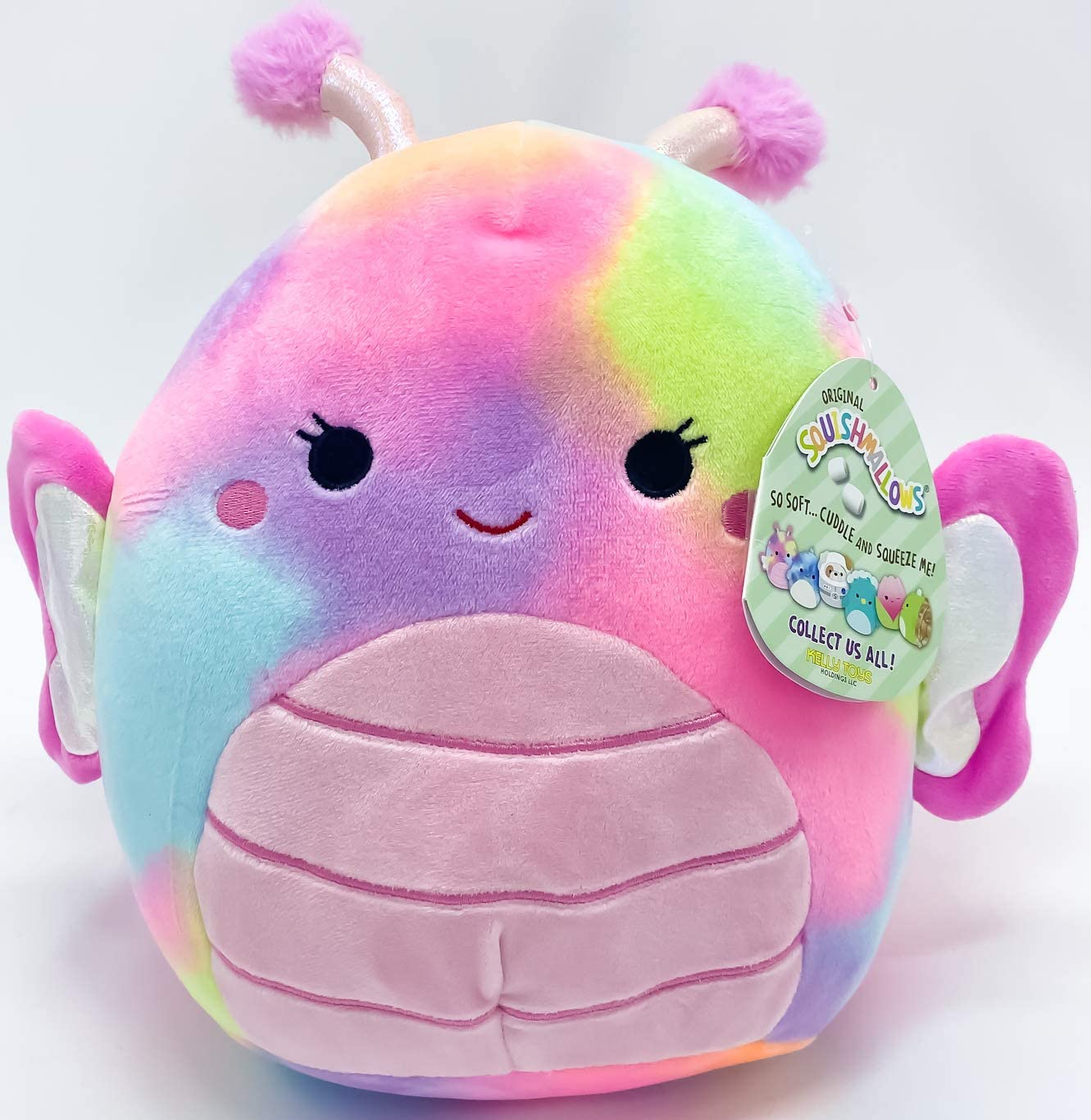 Pros
The size makes it a perfect gift for children, specifically little girls.

Its cotton covering makes it more durable and long-lasting.

It's visually appealing.
Cons
Unlike most other toys in the squishmallow department, it's not a very suitable option for the more older kids or adults due to its size and coloring.

Although soft, the squishiness of this toy is not as extreme as the average squishmallow is known for, perhaps due to the cotton covering.
This is a unique-looking addition to the butterfly squishmallow toy department. The velvety covering makes it very soft and extremely cuddly. The minty green color combined with the tea-pink addition makes it uniquely beautiful. Furthermore, add the shiny silver band on the head and fluffy green hair on top. And you've got a squishmallow that sets you apart from the other butterfly squishmallow options.
Moreover, this is another production by the Kellytoys, so if you're looking for something genuinely authentic, this is a great option. The size of the toy is excellent, it's not too small, yet it's not too big. This butterfly squishmallow is a great pick.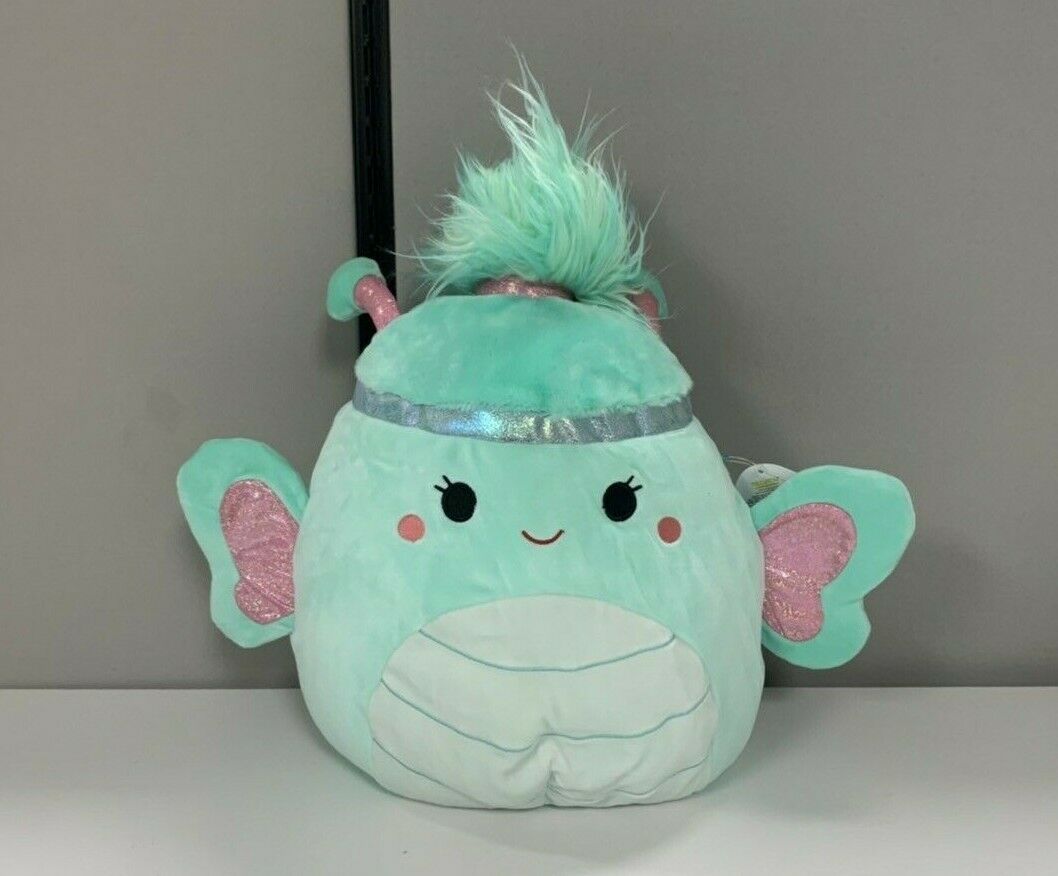 Pros
It has a unique design.

It is a good quality product.

It is manufactured by Kellytoys, so it can be considered authentic.

The mint green color looks very refreshing.

Its fluffy hair just adds to its cuteness.
Cons
For some people, it might be a bit too over the top.
This beautiful, large, deep pink butterfly squishmallow is as close as you can get to a real butterfly. Its beautifully designed wings are reminiscent of a real-life butterfly flying around in the spring. The 12-inch sized stuffed toy makes this choice very versatile. It can be used as a pillow, a sofa cushion, a cuddle buddy, or anything else you want. It's a great gift for both kids and adults alike. Furthermore, the softcover and squishy filling make it extremely plush and cuddly. This is a must-have for anyone looking to get a butterfly squishmallow.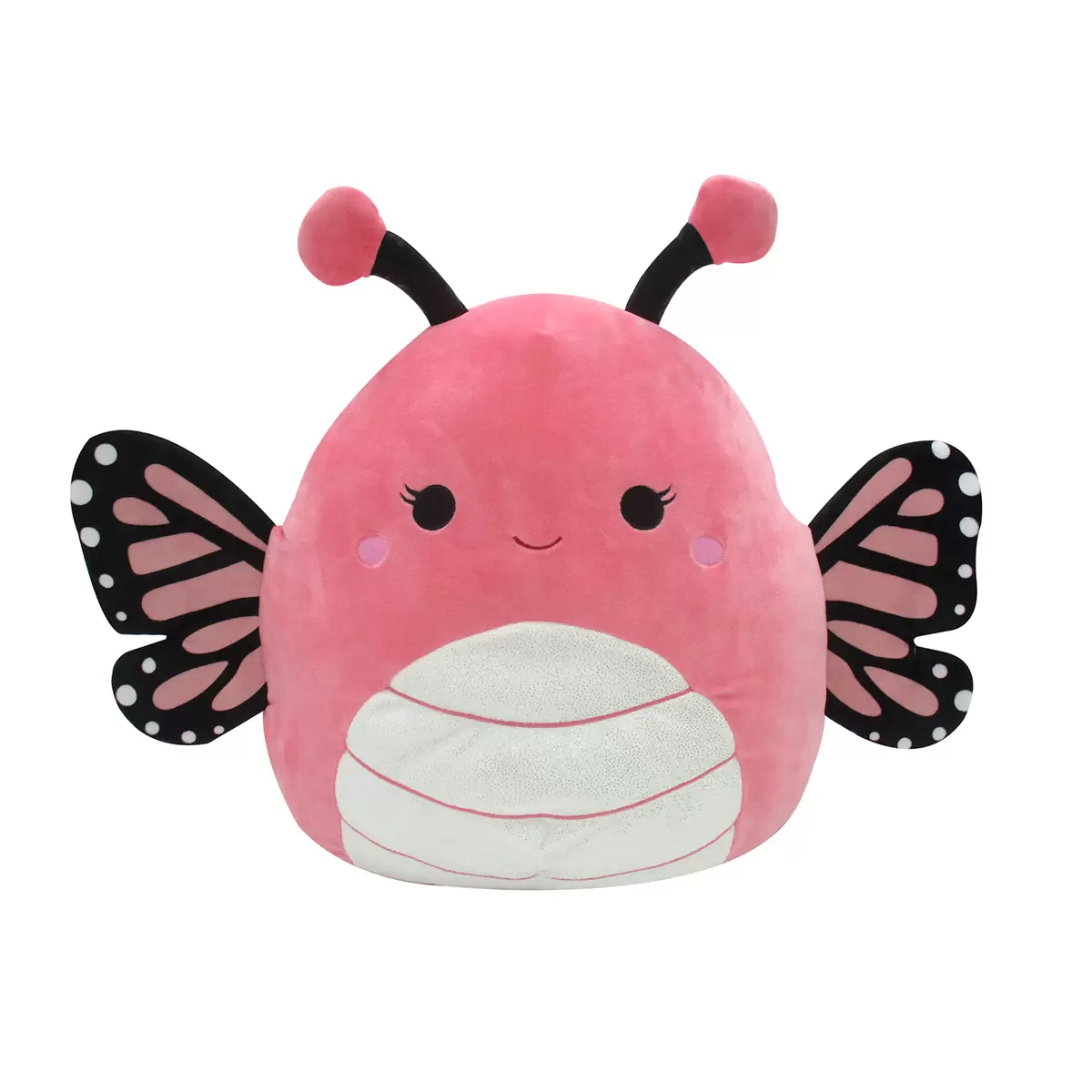 Pros
Very soft and cuddly.

Great quality.

A great size to use as a pillow or a toy

Very well proportioned.
Cons
The glitter on its belly might fade after a while 
Perhaps the most distinguished pick out there, this squishmallow might be more favored by the adults. The black and yellow butterfly skeleton squishmallow is a fun alternative that leaps out from all the other options. Use it for cuddling or just sprucing up any living space in general, or take it with you to your next Halloween party and wow everyone there. 
It can be a funny yet enjoyable gift for birthdays, regardless of age or gender. Moreover, the quality of the product is great. Although slightly expensive, It is a worthwhile pick.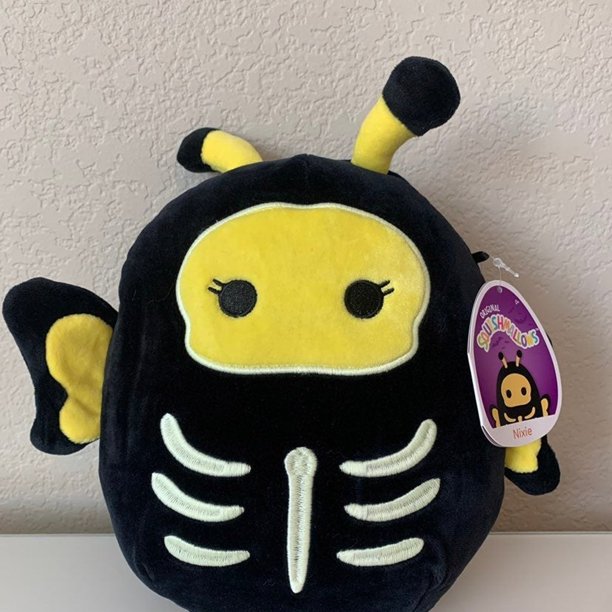 Pros
A fun gift that stands out from the crowd.

It's a good quality product.

The color makes any stains indistinguishable.

It has a unique appearance compared to the other butterfly squishmallows
Cons
The size is too small to be enjoyed as a cuddle buddy or pillow.

It may not be preferred by the kids because of the visuals.
Isn't she just beautiful? Nixie is a gorgeous baby yellow color with some sparkly silver details on her antennas and inside her wings. She is just a ray of sunshine and has the magic touch to turn a frown into a smile. She is 12 inches, which makes her perfect to use as a pillow, a toy to play hours with, and create your own stories. And the ideal friend to lend you a listening antenna when you are feeling down. She also has cute pink cheeks and eyelashes that look like she is wearing mascara. Work it, girl!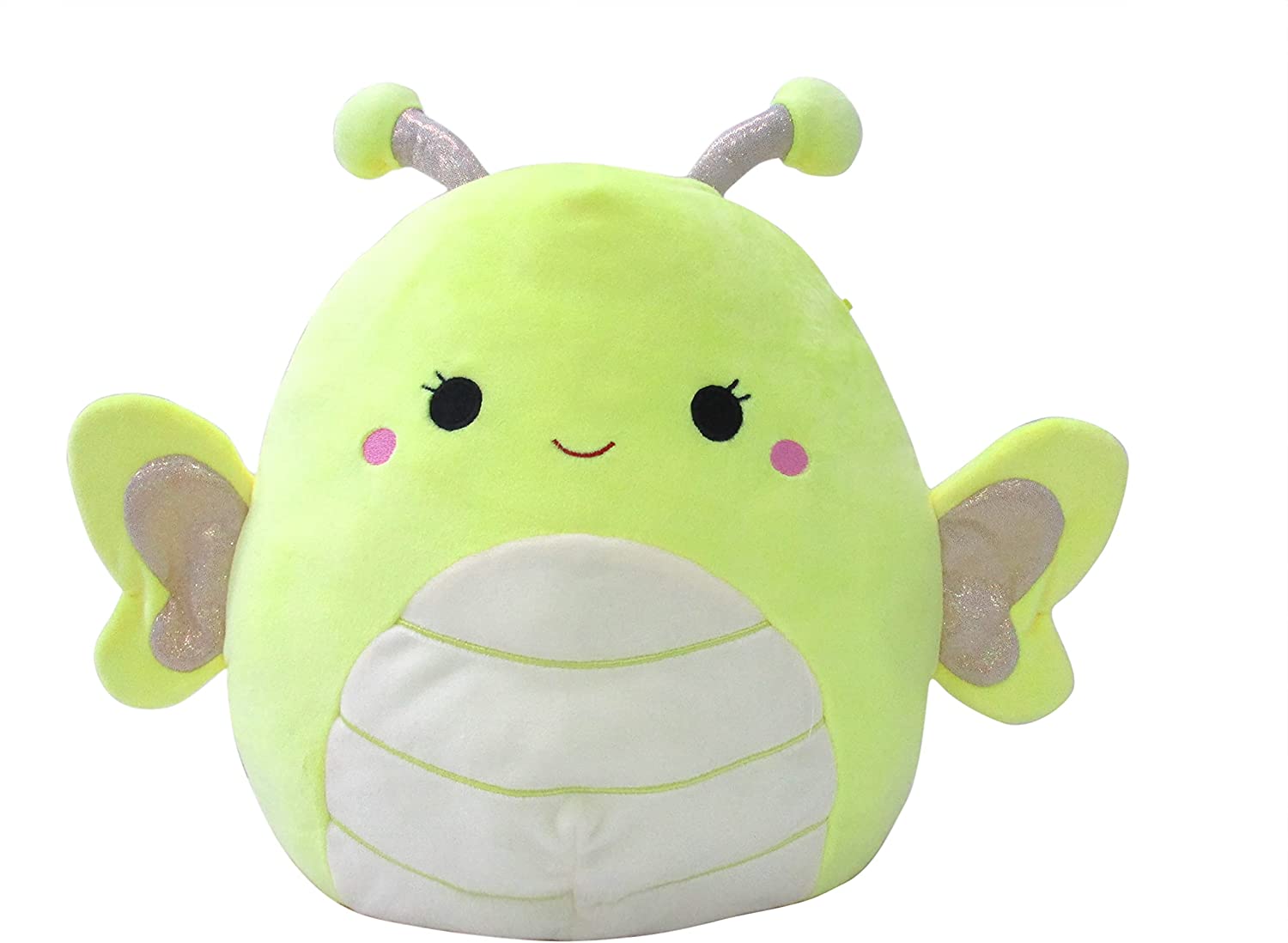 Pros
She brings color to any room.

She is cute and cuddly.

A beautiful color
Cons
Because she is light in color, she might show dirty easily.
So hear me out. You love butterflies, and you love squishmallows, but you want a butterfly squishmallow with a twist. Say no more because I have just want you are looking for. Here are some alternative options for you. 
Alternative Options
This is a unique addition to the butterfly squishmallow category. This compact caterpillar about to sprout wings is a great collector's item for the more enthusiastic butterfly squishmallows fans. The colors used make it an excellent gift for both boys and girls. The velvety texture of the cover makes it the squishiest of the squishiest squishmallows. 
Although the size is too small to serve as a pillow, it still makes a great friend take on road trips when you don't want to feel lonely. It also makes you look at life differently. Because you need to go through different stages in your life to earn your beautiful set of wings and become the person you always wanted to be. But it doesn't happen overnight.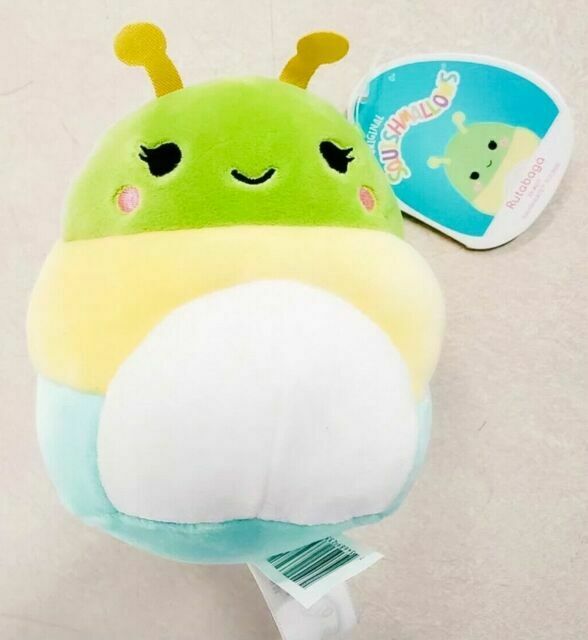 Pros
Distinguished looking.

Collector's item.

Beautiful coloring.

Gender-neutral.

Very soft.

It makes a symbolic gift.

Super cute
Cons
It cannot be immediately recognized as a butterfly squishmallow due to the lack of wings (but perhaps that is the purpose?)

The size is too small.

It is not very versatile, as it can only be used as a playacting toy by little kids.
A perfect gift for a little girl, this adorable butterfly squishmallow is a three-in-one toy. Is it a butterfly? A fairy? Or is it a doll – who can tell? This squishmallow looks like a doll and seems like a fairy! With a beautiful butterfly embroidered on the head and a dress adorned with sparkly frills attached to the body, it makes for a lovely gift. This toy will appeal to a large base of little girl fans.
What's more, it is filled with the infamous polyester fiber and covered in velvet. It is the perfectly squishable stuffed toy out there. Furthermore, the 12-inch size makes it the perfect size because it is neither too big nor too small.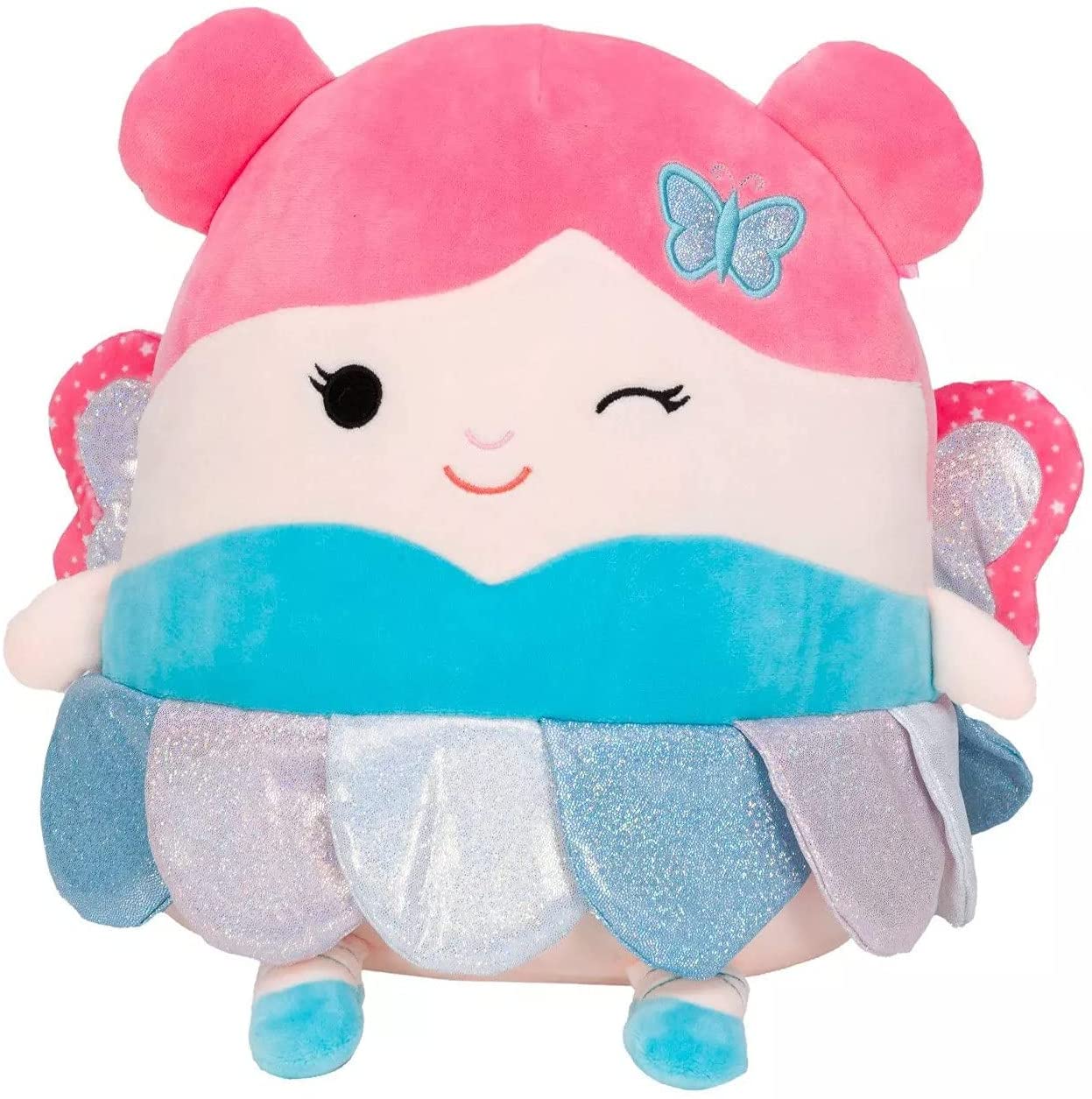 Pros
It's very well proportioned.

The polyester fiber makes it extremely squishy – worthy of the name squishmallow.

It can appeal to a range of various character fans.

It's easy to wash.

The size makes it multi-purpose.
Cons
The extremely childish look may not appeal to many adults.
Okay, so maybe the butterfly squishmallow recommendations and the alternative options were not for you, and you want a butterfly that is more realistic looking. I have the perfect plushie for you!
Meet this beauty! This butterfly plushie bracelet is so gorgeous that I can sit and stare at it for hours. It brings new life to any room you put it in and looks great around your wrists. It has the cutest little face with the most beautiful detailed wings. Suppose you, a family member, or your children are obsessed with butterflies. In that case, I can assure you that they will love this butterfly plushie bracelet. 
It is 8 inches, making it perfect if your child wants to carry it wherever they go. And because this butterfly plushie is so gorgeous, you don't have to feel ashamed when your kid takes it into a restaurant. Because I can assure you people will stop you and ask where you bought it.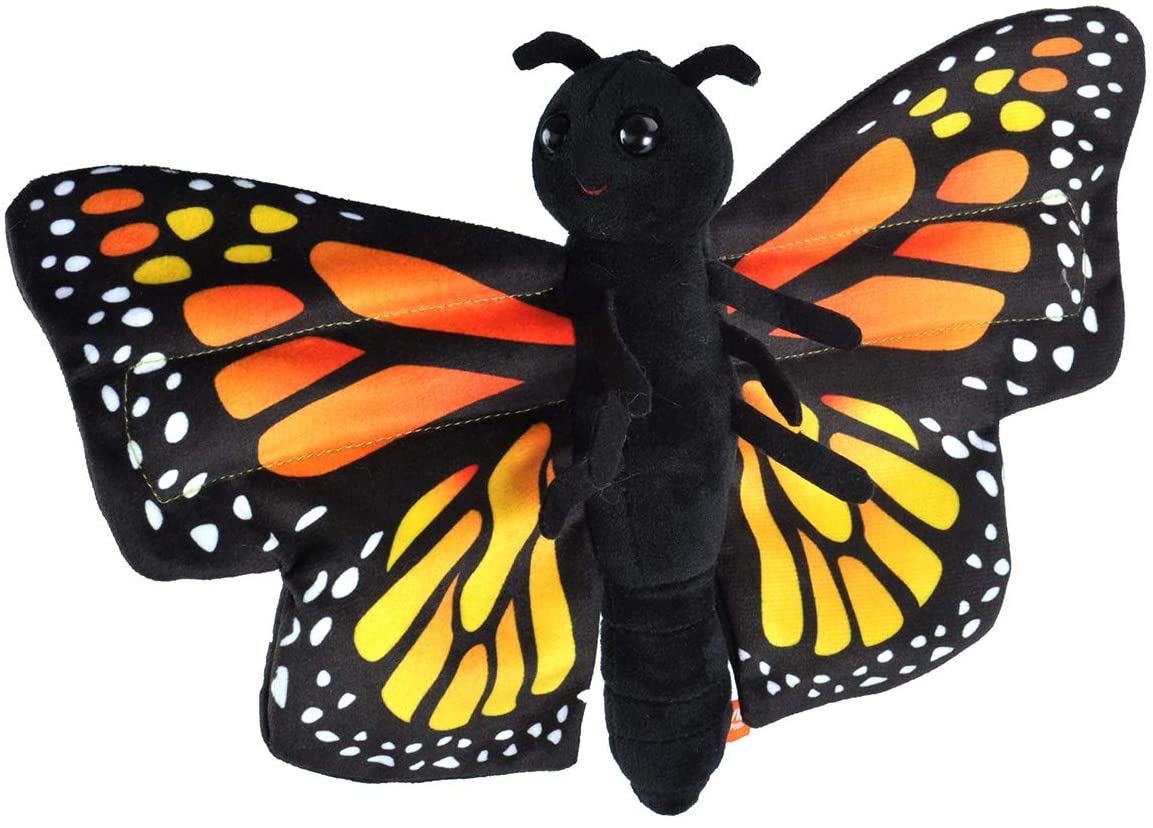 Pros
It is gorgeous

It has so much detail.

It is a fun take on plushies as you can wear them on your wrist or arm or even put it around your bed's headrest. You can even put them on your staircase. 

Makes the perfect gift for anyone obsessed with butterflies

A great size for little kids to carry around 

It is very affordable.

Won't show dirty easily
Cons
When you get one, you will want more, and it will end up being all over your house( But is this a bad thing?)
My Opinion
Although there are many great options available in the market, I'd have to say the award for my favorite butterfly squishmallow goes to – Andreina the Butterfly. One of the most important characteristics I look for is the size when it comes to plushies. The squishmallow has to be big enough to hug or use as a cuddle buddy or a comfy cushion, yet not so jumbo-sized that it's difficult to hug or wash in the machine. Furthermore, the quality has to be great.
Squishmallows became famous because of their squishiness in the first place, but there are some squishmallows out there that are just not that squishy. However, Andriena the Butterfly is filled with polyester fiber and covered in velvet, so it's as squishy as any toy can get and is a perfect size. The quality is incredibly durable and machine washable; what else could you possibly want in a squishmallow?
Last but not least, the deep tea pink color is simply beautiful with incredibly realistic-looking wings. So, the overall aesthetic of the toy is gorgeous. When I'm not cuddling up with it, I use it as a comfy cushion for the living room sofa to spice things up.
Frequently Asked Questions
Question: Is a Butterfly Squishmallow Worth Buying?
Answer: Butterfly squishmallows are a great gift option, no matter for birthdays, graduations, Christmases, or anything else. These distinguished squishmallow options are a great pick – especially for girls of all ages. If you're looking to buy for a more girly girl, getting a butterfly squishmallow is the perfect gift. There are many great options available in the market that can be unique according to color or adornments.
 You can choose according to the personal preferences of the person you are getting it for. If you want a surefire option, knowing with certainty that the girl in question is going to like the gift, get them a butterfly squishmallow – you cannot go wrong with it!
Question: Can you Wash a Butterfly Squishmallow?
Answer: Squishmallows, in general, are easy to clean, and most of them are machine washable. However, there are some low-quality options available that can change form when washed. Furthermore, it also depends on the size of the toy. Relatively large squishmallows are harder to machine wash. Especially when you're looking to clean butterfly squishmallows, it can be particularly tricky because of the butterfly wings. In general, you can wash a butterfly squishmallow. If not, you can always use the option of getting them dry cleaned or just use a damp cloth to wipe the stains away.
Question: Which is the Best Butterfly Squishmallow?
Answer: As with anything else, the best butterfly squishmallow is a subjective opinion. Everyone's choices and preferences vary – and so do their requirements. What are they looking for specifically in their squishmallow, whether they want it for themselves or their kids if they want a portable sized toy that's easy to carry around or a larger size that's huggable and can be used as a cushion and a pillow, or if they simply want a playacting toy? 
Furthermore, there are a variety of styles and colors of butterfly squishmallows available – which is the best amongst them all depends on the person in question. However, a particularly unique and fun option is the skeleton butterfly squishmallow that is squishy, cuddly, and enjoyable, as well as extremely unique. And a bonus is, you can take it with you to Halloween parties!
Question: Where can you Buy a Butterfly Squishmallow?
Answer: You can find a butterfly squishmallow, most likely, at local stores like Walmart and Kmart, etc. Although an easier alternative might be to get them online – you can choose from a range of selections and take your pick from the various colors and sizes. When choosing to buy online, Amazon can be a great option.
Conclusion
Congratulation, you have reached the end of the best butterfly squishmallow article and are now a butterfly squishmallow expert. I hope you enjoyed this article and that it made your decision-making process easier. And that you are now on your way to go buy your butterfly squishmallow or that you already added one to your cart. 
I have made sure to include recommendations that will suit every personality out there. I have also included alternatives, so you are sure to find what you are looking for. What was your favorite butterfly squishmallow recommendation or alternative option? Let me know in the comments below! Mine is Andreina the Butterfly. 
So if you are still unsure of what butterfly squishmallow to get, go through my top picks again and add your favorite to your cart. Happy Shopping Butterfly lovers!
For more plush ideas:
Bendy Plush Guide for Survival Game Fans
Best Frog Plush Ideas – Avid Plush
Best Godzilla Plush Ideas – Avid Plush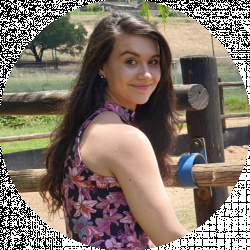 Latest posts by Christine Kent
(see all)