I love going shopping at Walmart.
Not to go grocery shopping, but to look at all of the Squishmallows they have!
Walmart is one of those locations with a variety of options to choose from when it comes to Squishmallows. And if you're preparing for your next Walmart shopping trip, you may be wondering what Squishmallows you may find.
As an avid Squishmallow collector myself, I've only highlighted the best options available at Walmart. These Squishmallows are only the best of the best, so know that you won't find a lot of common options that you can find at other stores in this list. Without any further hesitation, let's jump into this list! 
Bottom Line Up Front
There are so many awesome Squishmallows available, especially at Walmart! It was hard for me to narrow down, but I'd have to say my favorite is the Stuffed Toy Caeli the Tie Dye Cat.
She's such a fun and unique color that children and adults alike would love her. She's perfect for the cat lover in your life!
My Top Picks at a Glance
Squishmallows Rainbow Llama-Corn – Ultrasoft Stuffed Animal Plush Toy-Soft and cuddly, I love her coloring! Rainbow design with wings and a unicorn horn.
Squishmallows Unicorn – Ultrasoft Stuffed Animal Plush Toy- Another fun mythical creature! This is a giant unicorn, perfect for hours of play and hugs!
Squishmallows Bigfoot – Ultrasoft Stuffed Animal Plush Toy- I love how they have a Bigfoot Squishmallow! Collectors and children alike will love him. He's twenty inches too!
Squishmallows Courtney The Lavender Caticorn – She's perfect for the cat and unicorn lover in your life. Since she's unique, many children and collectors alike will love her.
Squishmallows Ilene The Pink Unicorn – I love how beautiful she is! I know that when children pick her out, their eyes will light up since she looks a lot like a regular unicorn.
Squishmallows Axolotl – Ultrasoft Stuffed Animal Plush Toy- Perfect for the child or collector in your life, they'll love the coloring of Axolotl and how easy she is to carry around.
Squishmallows Sundae – Ultrasoft Stuffed Animal Plush Toy- Surprise your loved one with this cute yummy ice cream cone! She's perfect for the person in your life who has a sweet tooth. Her overall design is adorable, and she looks just like an ice cream cone.
Squishmallows Sushi – Ultrasoft Stuffed Animal Plush Toy (shrimp)- I love how unique and adorable this Squishmallow is! She has a piece of shrimp on her head, perfect for the sushi lover in your life.
Squishmallows Caeli the Tie Dye Cat – I love her overall design since I think that the tie-dye design is fun! Cat lovers will enjoy her, and she's 24 inches!
Selection Criteria
As I'm deciding on the best Squishmallows, I've chosen these Squishmallows based on their size, uniqueness, and different designs available. I think it's important to consider what collectors will like and what children will enjoy.
I've broken them down into sections, and of course, they're all Squishmallows that you can find through Walmart.
How To Pick Out the Best Squishmallow
First, think about the age range of the person you're considering buying a Squishmallow for. Are they young or are they a collector?
Collectors and children could wind up liking different Squishmallows. While collectors might be picky and want the more rare options, children want one that'll be in line with their current interests.
Playing with my nieces, I've seen how popular unicorns and other mythical creatures are. I remember working in preschools and seeing how popular certain toys were over others. Walmart gives you a variety to allow you to pick out the right Squishmallow for that person.
For children, what toys and hobbies do they currently enjoy? Whether they love octopus, unicorns, or something else, it's essential to consider that.
Do they have other Squishmallows? You want to make sure that you don't give them a duplicate of anything.
Mythical Squishmallows
Whether you love unicorns or another mythical creature, that's what this section is all about! Collectors and children alike will love mythical Squishmallows. Fantasy Squishmallows are great for children to expand their imagination through play.
Squishmallows Official Kellytoy Plush 14 inch Rainbow Llama-Corn – Ultrasoft Stuffed Animal Plush Toy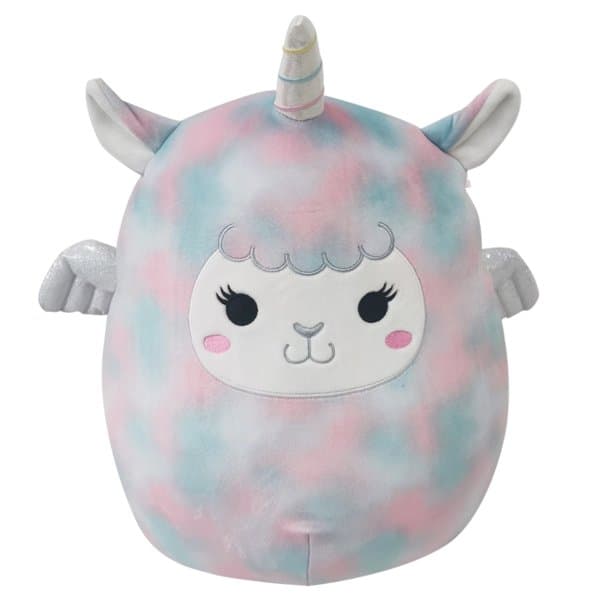 I love how affordable and beautiful she is! I think she would be the perfect gift for my niece, because of how soft the coloring on her body is. I think the light blue, light pink, and light purple tye-dye pattern on her body is so gentle and beautiful.
Plus, unicorns are super popular right now too. So, it'll be really hard to go wrong with choosing this llama and unicorn combo Squishmallow for any little girl. I'm 99% sure I would buy this Squishmallow as a gift for any little girl's birthday party. 
Personally, I think my favorite about this Squishmallow is her wings. They're shiny! 
I like how she even has tiny wings to go along with the look. She's soft and squishy, too, like you'd expect from a Squishmallow, plus she's a perfect size.
Pros
Soft coloring

Beautiful striping on the unicorn horn

Glittery unicorn wings
Cons
She may be too glittery for some Squishmallow collectors
Squishmallows Official Kellytoy Plush 20 inch Unicorn – Ultrasoft Stuffed Animal Plush Toy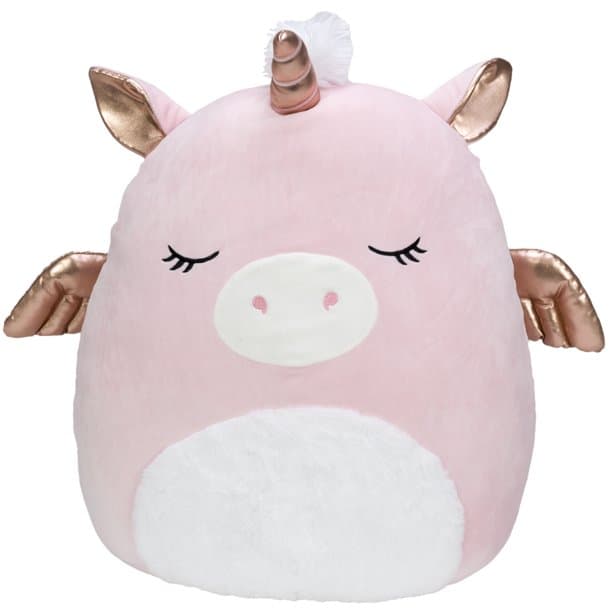 At twenty inches, this Squishmallow is huge! Especially compared to the others.
Your child will love squishing, hugging, and playing with this unicorn. Since unicorns are popular with children right now, she'd make a great option.
I love her soft coloring, too, how the pink is paired with gold. She looks like she's ready for takeoff!
Collectors who enjoy unicorns could love her too. Especially since she's a great size.
Children could activate their imagination by pretending that she's flying through the sky.
Pros
Large

Mythical

Unicorn

Soft coloring
Cons
I kind of wish that they had done silver instead of gold.

Her hair on her head could have been longer.
Squishmallows Bigfoot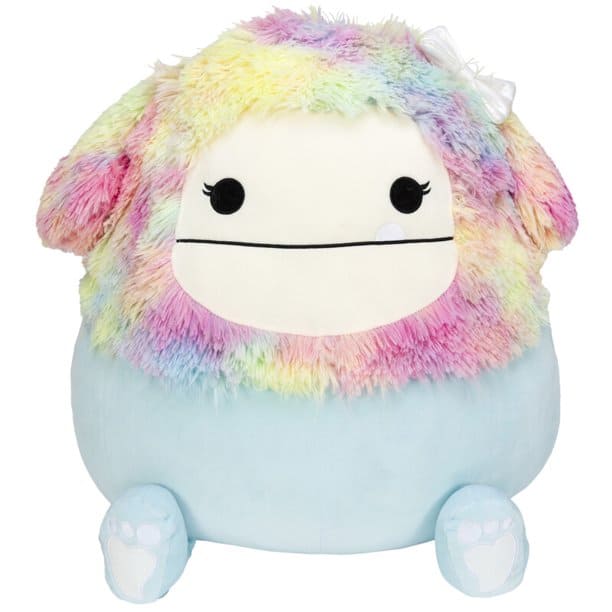 Who wouldn't love a big and cuddly version of Bigfoot? I know I would!
Whether you call him Sasquatch, Bigfoot, or something else, there's so much to love about this Squishmallow. 
Personally, I love all of the rainbow colors on his super soft fur. This is a Squishmallow that I always spend at least ten minutes contemplating when I walk by in-store. But after looking at him again, I've decided that he's too cute to pass up! 
I think my favorite part about this Squishmallow are his big footprints on the bottom of his feet! I think that was such a creative addition to this Squishmallow. 
I love how they calmed down the rainbow coloring by giving him a blue body. His rainbow hair is so fun, too, especially with his floppy ears.
Pros
Creative and unique Squishmallow

Cuddly addition to anyone who is a Bigfoot collector
Cons
Not every Squishmallow comes printed with lashes

Hair feels a little tacky
Squishmallows Ilene The Pink Unicorn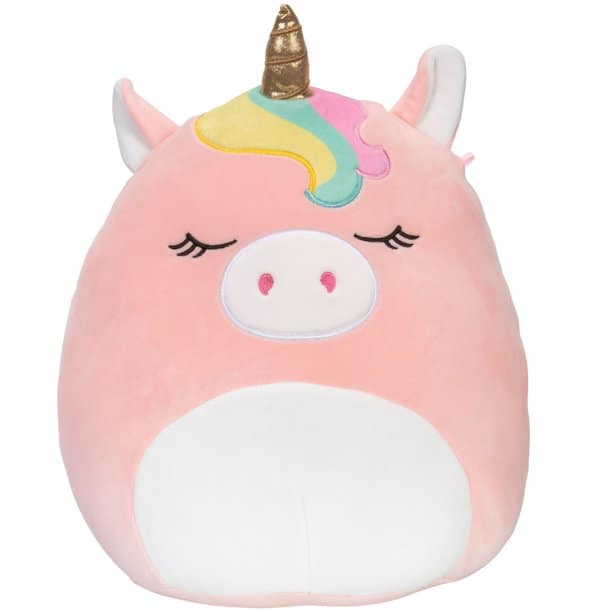 I think this is a great Squishmallow to look into if you're looking for something that's on the simpler side. We all know what unicorns look like, but if your little girl is set on a cuddly unicorn, this is the perfect Squishmallow for her!
I love how soft the pink coloring of this Squishmallow is. I know how hard it can be to try to match the decor to the color of a room, but this pink is soft enough (and not too peachy). Plus, for the perfect complement of glam on this Squishmallow, she's topped off with a shiny gold horn!
Also, I think she's the perfect size to pack up for an adventure. If your little girl is going on a sleepover and wants to bring a little bit of the comfort of home with her, this Squishmallow is the perfect size to pack along with her!
Pros
Super compact and easy to bring along on adventures

Beautiful pink coloring, easy to match with room decor
Very affordable pricing
Cons
The light pink coloring on her body won't hide stains very well
Squishmallows Axolotl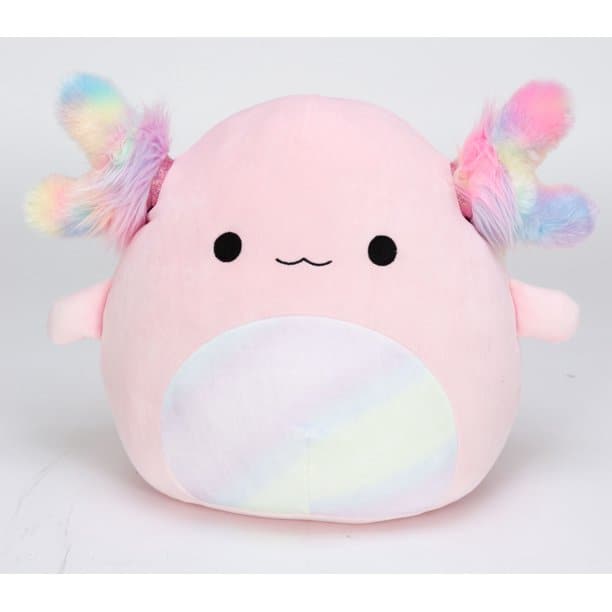 If you're looking for a super cheap Squishmallow to add to your collection (or get your collection started), check out this Squishmallow! Personally, I'm obsessed with axolotls. And I honestly think this is the cutest Squishmallow on this list!
I'm seriously obsessed with the color pattern on this Squishmallow. I love how there's a mix-match rainbow pattern on the fur. But, if you look at the belly on the axolotl, you'll see there's light rainbow coloring too. While the patterns don't exactly match, they still coordinate. And I think that's so cool!
Plus, the tail on this Squishmallow is too cute too! Even if you aren't a big Squishmallow collector, I think this one is too cute to pass up on!
Pros
Super cute color pattern
Derpy face, always makes me smile
Small and easy to carry around
Cons
No glitter, which may not be a perfect match for little ones that want something shiny on their Squishmallows
Squishmallow Sundae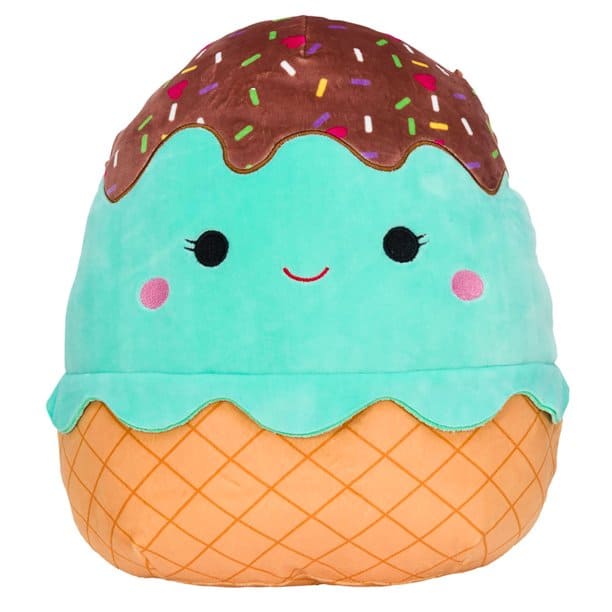 Who wouldn't love to snuggle a sundae while falling asleep?
Well, snuggling an actual sundae isn't ideal – it'll melt! Thankfully, this Squishmallow won't melt. But, it certainly melted my heart!
She's perfect for the person in your life who has a sweet tooth! Who doesn't like a sundae, though?
I love her overall design of strawberry ice cream with whipped cream, sprinkles, and a cherry on top. And I loveeeee how colorful this sundae is; the sprinkles, the cherries, the blush on her cheeks, and the ice cream cone on the bottom. But, the bold teal of the ice cream of this Squishmallow is honestly my favorite color. Out of all of the Squishmallows on this list, this would be one that I would recommend to anyone (and everyone), even if you aren't a Squishmallow collector! 
Pros
Super cute design

Bold, bright variety of colors

Cute and friendly face
Cons
There aren't more color options available
Squishmallows Sushi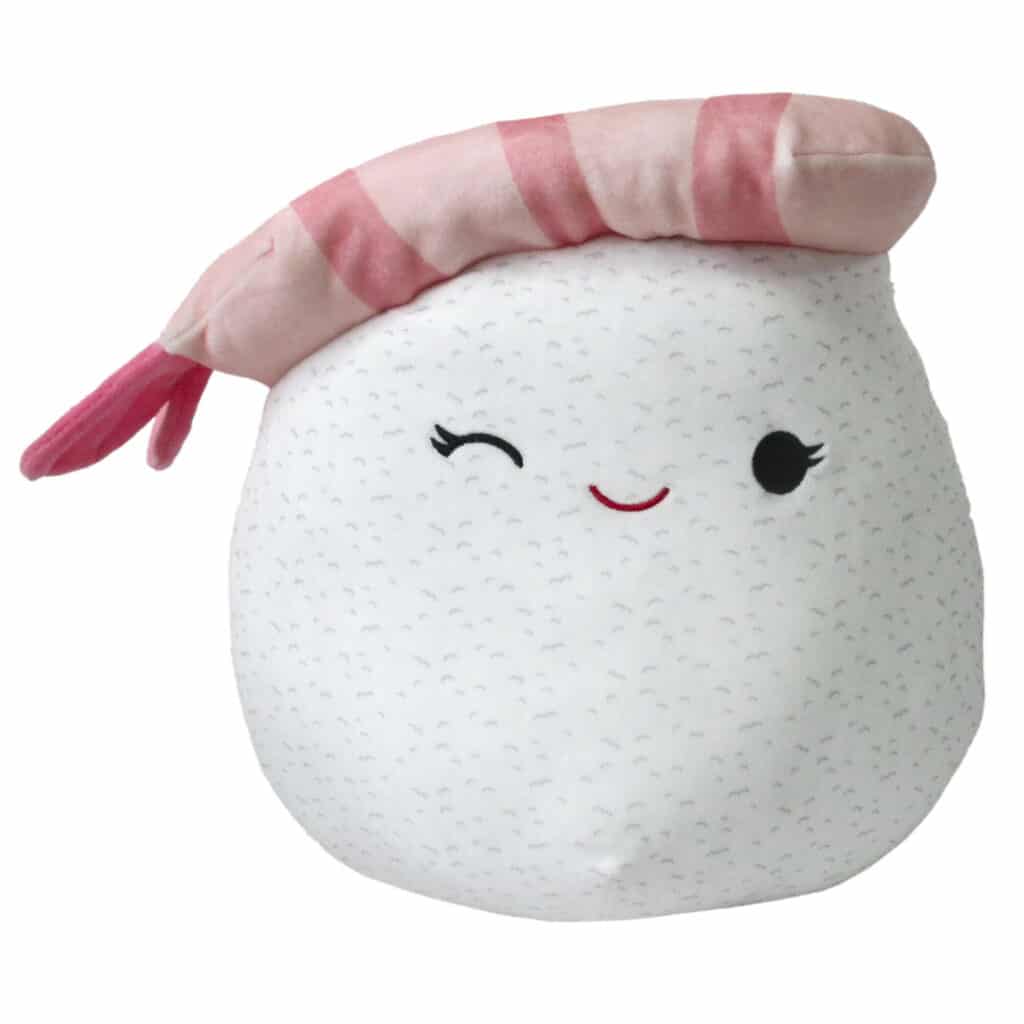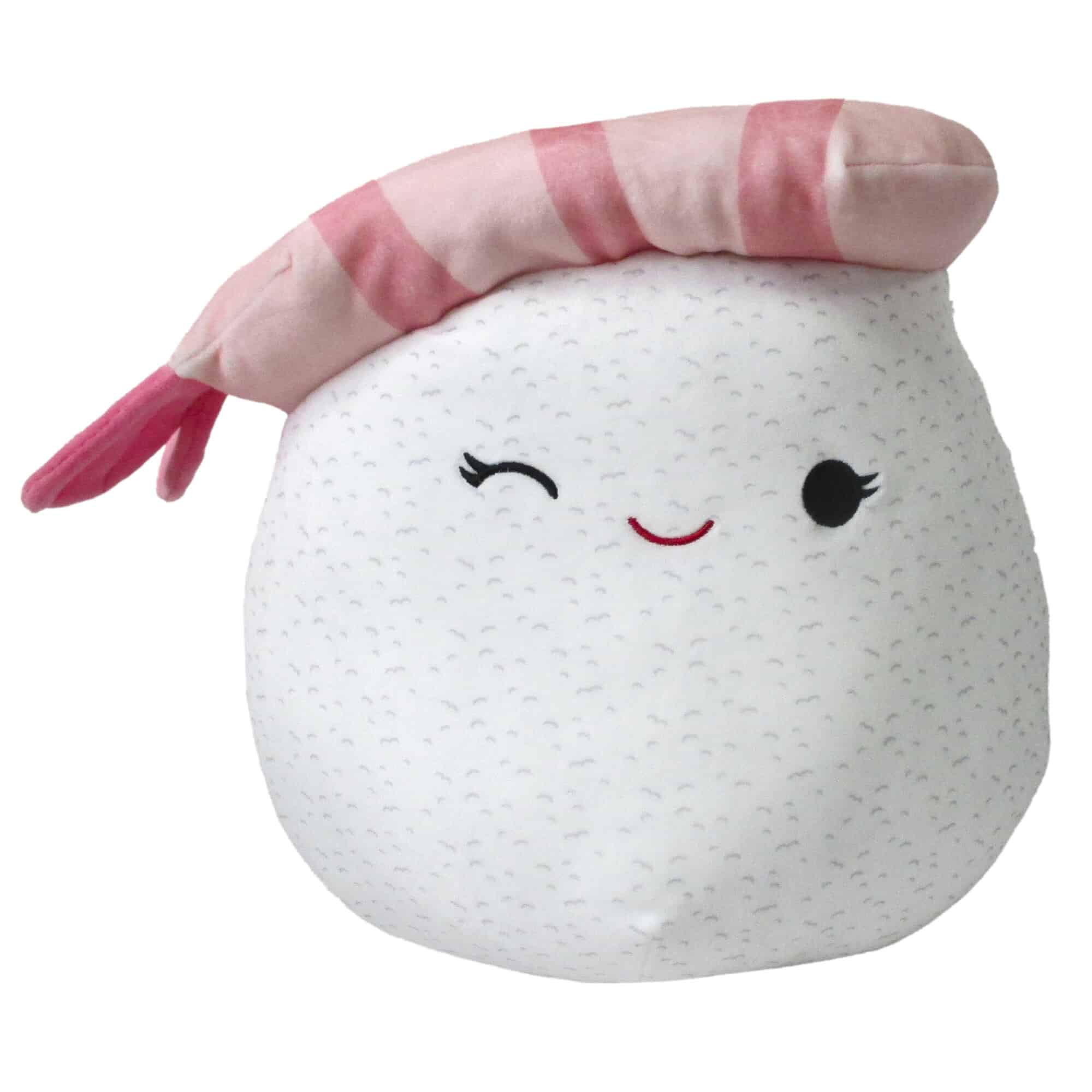 I felt like I had to include this cutie as a sushi lover myself! She's perfect for the sushi lover in your life. I love the flirty face she has, with a wink. But, my favorite part of this Squishmallow is the shrimp tail on top of the ball of rice!
I love how unique she is since she has a white rice body. While I don't feel like this Squishmallow is super cuddly, I do think it's the perfect addition to a collection! 
Pros
Great detail with the tail on the shrimp
Flirty and friendly face
Giant white body
Cons
The body may get dirty easily due to being largely white
Not super cuddly
FAQs
Question: What is the Most Popular Squishmallow?
Answer: Chip the Beaver is super popular because of how simple he is. His simplicity really makes him appealing to a lot of people.
Question: How do you Know if a Squishmallow is Real?
Answer: You'll need to look to see if the Squishmallow has a missing tag and if it has the name brand on it.
Question: Why are Squishmallows so Popular?
Answer: People love how soft and cuddly Squishmallows are! They're smooth like a marshmallow and come in various designs. Children and adults alike love Squishmallows.
Finding the Best Squishmallows at Walmart
After exploring this guide on the best Squishmallows at Walmart, I hope you have a better idea of the best option for you or your loved one. Be sure to keep their hobbies and interests in mind as you go to pick one up.
My favorite is the Stuffed Caeli Tie-Dye design at the end of the day. I love how she's an ideal size for extra cuddles and hugs. Plus, cats are fantastic and popular (rightfully so). Her tie-dye coloring is unique and beautiful too.
Find more inspiration: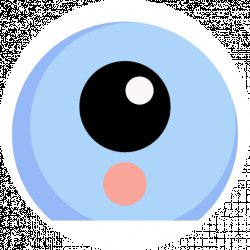 Latest posts by Avid Plush Team
(see all)