Why would you pick a dreadful plush above others? Answer my next question first. Do you feel anxious, depressed, sleepy, overworked, or shy? If so, the Plushie Dreadfuls guide will open your eyes, emotions, and problems to plush toys designed for the brokenhearted or madly in love.
Indeed, I'm talking about emotional toys, unlike the famous Squishmallows or Pokémon plush. Plushies have helped me in my darkest hours while helping me cope with specific problems. My family and I collect plush toys, especially famous ones. However, I also dabble in alternative plush with deeper meaning.
So, are you ready to hear why you should buy dreadful plush?
Plushie Dreadfuls Bottom Line Up Front
Plushie Dreadfuls is unlike any other plush brand, and they come from the oddest places. However, these rising plushes are taking the world by storm. Imagine handing a child with autism a plush that looks like their world. The storm looks very different, but it's here. So, let me briefly explain why Plushie Dreadfuls is a thing.
Imagine feeling brokenhearted and having a plush that looks like it feels the same. Admittedly, the designs can be over-the-top, but they speak louder than any other plush. In addition, they resonate with particular emotional disorders, which makes them worth every cent, ugly-looking or not.
So, let me share my favorite Plushie Dreadful and why. The Plushie Dreadfuls PTSD Rabbit is my ultimate pick because it resonates with something to which I can relate. My PTSD was uncontrollable for nearly three years, and writing helped me overcome it. However, this rabbit plush with PTSD makes me think of how I felt.
I was constrained by heavy, invisible chains only I could see, which was weird because I felt like I couldn't see. I felt blind and masked. I couldn't see because the world was too painful at the time. Meanwhile, I felt without a soul, which the plush rabbit also resonates through the big, black hole on its stomach.
However, let me not spoil everything. Instead, let's discover how Plushie Dreadfuls aren't as awful as the name suggests before I share multiple examples that hit hard.
A Complete Guide to Plushie Dreadfuls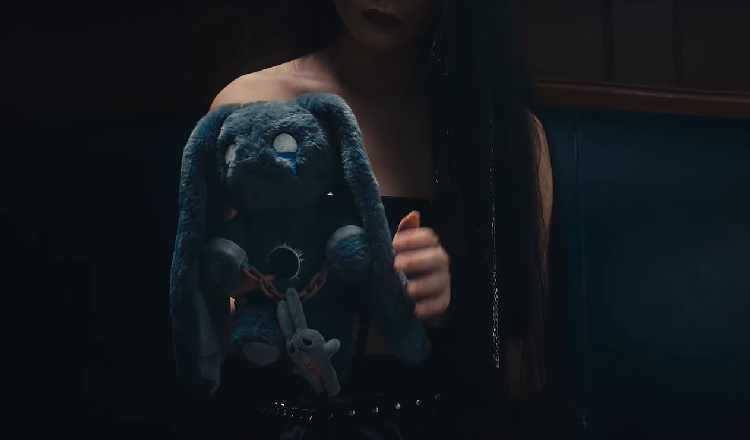 Plushie Dreadfuls has a unique story. It speaks loudly to anyone who needs a true plush friend in a dreadful situation. So, let's discover what makes Plushie Dreadfuls worth anyone's time, old or young. In addition, I'll share some tips about the various kinds and how I selected the upcoming examples.
Plushie Dreadfuls Story
Plushie Dreadfuls is an alternative and unique brand owned by a blended, forward-thinking family in Delaware. American McGee, the husband, is a famous game designer who built it from the ground with his wife, Yeni Zhang. American and Yeni own the most unusual online store, Mysterious, the only place for the plush.
Various brand facts are unique. For example, the couple crowd-sources designs and ideas to global individuals, and Yeni heads the design team. Somehow, someone sent in an idea for a plush representing an emotional disorder. Before long, another designer suggested a plush with Borderline Personality Disorder.
The owners soon saw the potential for these plushies, designing plush toys for people with emotional disorders or other problems many gen Z's and Millenials experience worldwide. Another example is the Gender Dysphoria Plush blending pink and blue elements. Suddenly, the ideas came flooding into the company.
Designers created Plushie Dreadfuls for people with anxiety, depression, and other conditions. Indeed, they look troubled, scary, and disorientated. Meanwhile, Yeni started her designs on plush animals to connect the world of plush cuteness with what designers believe people with these disorders require.
However, what do you think someone with depression sees in the world? Indeed, they want plushies that resonate with how they feel. American McGee continues to add to the lines because the plushes help people fight the conditions or issues in the plush themes. Not to mention that the brand donates much of the money.
Ultimately, Mysterious American McGee designs three primary types of Plushie Dreadfuls:
Emotional Plushie Dreadfuls aims to help fans with love, hate, anger, and other intense feelings.
Mental Health Plushie Dreadfuls focus on conditions like PTSD, anxiety, dysphoria, and depression.
Sexually-Related Plushie Dreadfuls are forward-thinking plush that helps individuals from the LGBTQ, ACE, and gender-neutral communities.
Meanwhile, other categories are popping up, including zodiac, child-friendly, goth, mythical, and common illnesses. I'll share more about these plushes soon.
Why Would You Want Plushie Dreadfuls?
Why wouldn't you want a plush that resonates with how you feel? Indeed, it might not be the most excellent choice for little kids, but these plushes are designed to help tweens, teenagers, and adults with three types of issues. My friend's son is non-binary and wants to be a girl. She encourages him with a plush.
My friend shows her support for his battle by buying him a gender dysphoria Plushie Dreadful. It helped her son open up about his struggles, which helped her discover what options the boy had. Alternatively, handing someone with Borderline Personality Disorder a suitable plush says the same: I'm here for you.
Supporting our loved ones and friends with Plushie Dreadfuls can open doorways we never had. I suffered from PTSD a few years after losing my husband in a not-so-nice way. I felt like I wore a mask and chains for three years straight, and the PTSD Plushie Dreadful would've resonated deep with my soul.
Giving someone a Plushie Dreadful is a way to say "I'm here, and I care" without using those words. So, nothing's wrong with buying these touching plush, even if they look dreadful.
How I Picked Plushie Dreadfuls Examples
Picking the right Plushie Dreadful comes down to you and what your friend or loved one needs. I'm not clued up enough about the sexual plush to share expert tips. However, I'll share my favorite example of each mental health Plushie Dreadful I understand.
In addition, the "common issue" Plushie Dreadfuls is simple to understand. Meanwhile, the best mental health Plushie Dreadful must fit two requirements:
The Plushie Dreadful must look most like the person's condition, issue, or emotional experience, meaning it must have tell-tale signs of how people feel at the time. For example, a depression plush must look sad.
It should have an animal or traditional plush shape to seem more genuine to the issue. A plain depression plush won't truly stand out or resonate as a plush friend. Instead, a bunny will make children feel at ease with the odd-looking plush. I won't share Plushie Dreadfuls that don't represent the issue.
Plushie Dreadfuls must come from the official Mysterious American McGee store, or they won't be originals. Only the official store is allowed to sell them.
Plushie Dreadfuls Guide: Resonating Picks
Focusing on mental health Plushie Dreadfuls will help many friends and loved ones know you support them. It's why I chose the category. Many others exist, which I'll share later. But first, let's see the 12 astonishing Plushie Dreadfuls for people with mental health issues. Also, I'll pinpoint the pros and cons of each plush.
Plushie Dreadfuls ADHD Bat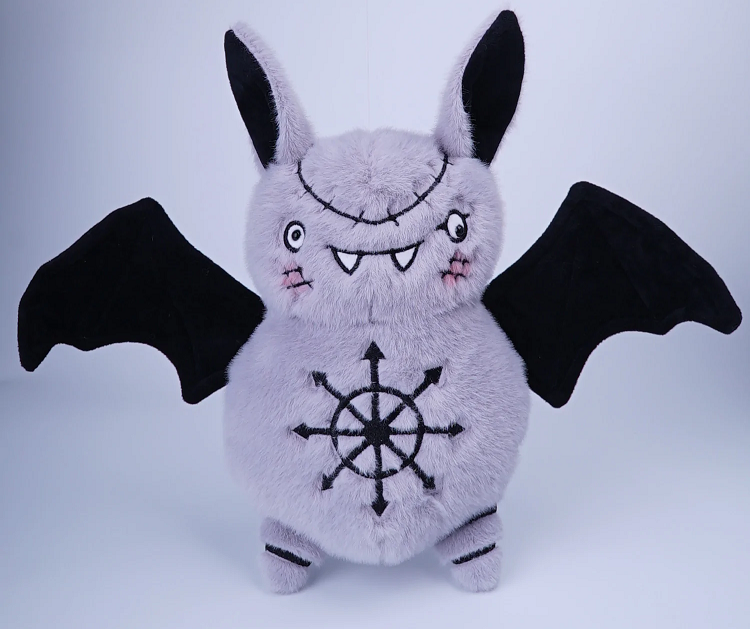 Attention Deficit Hyperactivity Disorder (ADHD) is a severe problem, even though it seems harmless. Imagine trying to focus on something in school or at work, but your mind's direction is aimless.
The Plushie Dreadfuls ADHD Bat hits the target with directionless arrows on its belly. Also, it shows a familiar ADHD smile.
Plushie Dreadfuls ADHD Bat Pros
The Plushie Dreadfuls ADHD Bat's design resonates strongly
The ADHD plush has that unaware smile I often see on a kid's face
The plush is goofy and fun for kids to befriend
The bees also represent the busyness of an ADHD mind
The eyes look in different directions to emphasize the directionless focus
Plushie Dreadfuls ADHD Bat Cons
The eyes look squint and might offend someone with ADHD
The blushed cheeks have no real meaning in the plush
Plushie Dreadfuls Anxiety Rabbit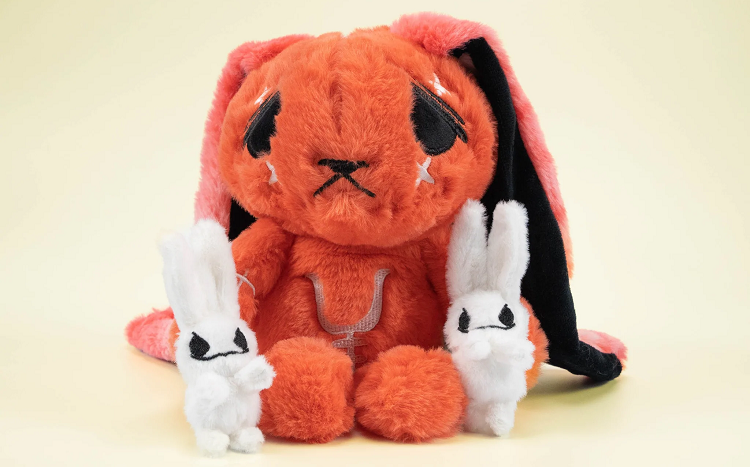 The Plushie Dreadfuls Anxiety Rabbit plush sums the condition up nicely. Most people experience anxiety at work, in school, or relationships. It feels like you have relentless worries, which represents the smaller bunnies. The fear plush rabbit looks droopy, as though the world's weight has become too heavy to carry.
Plushie Dreadfuls Anxiety Rabbit Pros
The Plushie Dreadfuls Anxiety Rabbit plush represents the issue well
It carries a burden of overwhelming stress you commonly see in anxious people
The Plushie Dreadful's eyes speak loudly about the worries inside
The smaller bunnies suit the anxiety plush and give children multiple friends
The hand over the bunny's mouth also signifies concern or anxiety
Plushie Dreadfuls Anxiety Rabbit Cons
The Plushie Dreadful could use more detail about stress
It can work without the additional bunny plushes
Plushie Dreadafuls Bipolar Bunny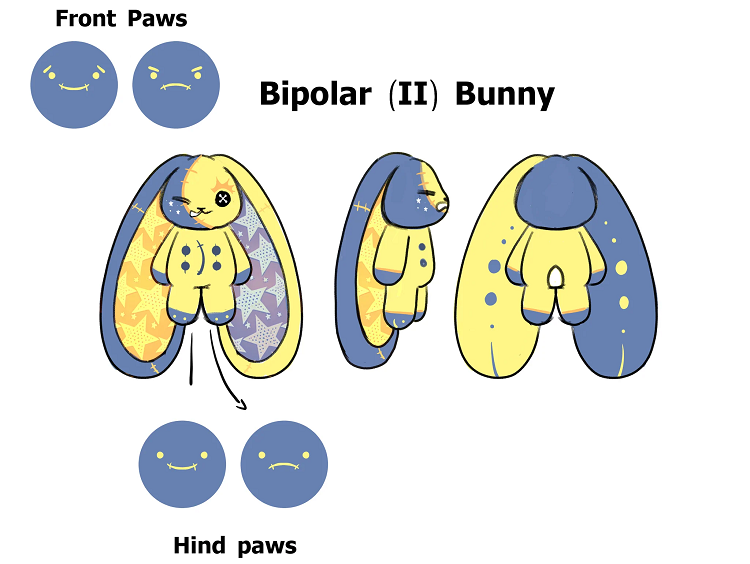 Bipolar Disorder causes extreme mood changes, even leaning into manic depression. I dislike "manic," but it's a formal term. The most famous part of Bipolar Disorder is that people who have it struggle to control their moods. Meanwhile, the Plushie Dreadfuls Bipolar Bunny represents it perfectly.
Plushie Dreadfuls Bipolar Bunny Pros
The Plushie Dreadfuls, Bipolar Bunny plush, encumbers the condition well
It cries out loud about the battle between two moods on extreme levels
The expressions show both moods on a Bipolar Disorder spectrum, happy and sad
The optimistic side of this Plushie Dreadful delivers an elevated mood or euphoria
Children will resonate well with the extremes of this plush rabbit
Plushie Dreadfuls Bipolar Bunny Cons
The brand still has to design the plush, delaying its benefits and arrival
The ultra-long ears don't depict anything about Bipolar Disorder
Plushie Dreadfuls Borderline Personality Disorder Rabbit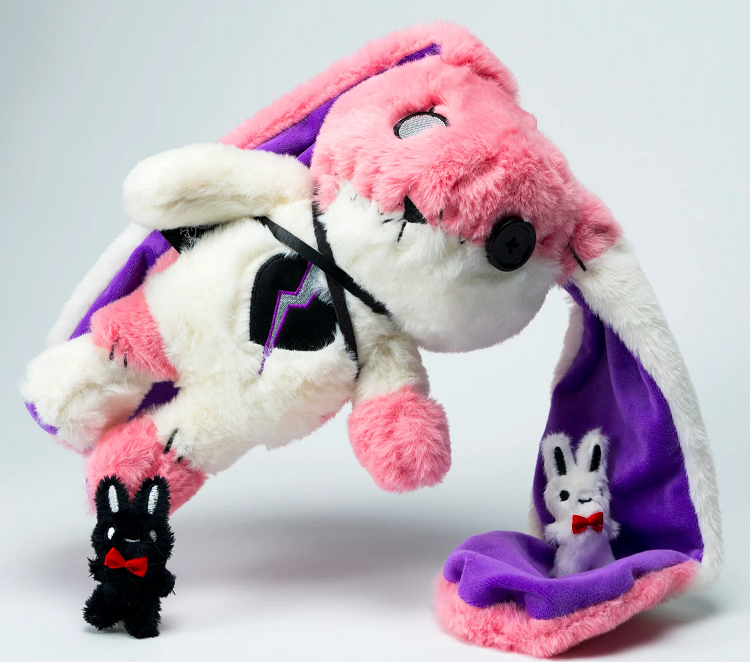 The Plushie Dreadful Borderline Personality Disorder Rabbit represents a severe mental health condition that makes you think differently about yourself and others.
The broken heart is the pinnacle of how people with BPD see themselves and often the world. The plush has a similar design to the Bipolar plush rabbit.
Plushie Dreadfuls BPD Rabbit Pros
The Plushie Dreadful BPD Rabbit plush is spot-on for the condition
It shows a bunny incapable of seeing the beauty in themselves
The bunny plush has two different eyes, representing how their vision can be distorted
The strap around the bunny's waist shows some restrictions in the condition
Older children will find solace in this plush, as you can only be diagnosed after 13
Plushie Dreadfuls BPD Rabbit Cons
You require a lot of research to understand how to engage with BPD persons positively
Borderline Personality Disorder has negative connotations, making you hesitant to reach out
Plushie Dreadfuls Depression Rabbit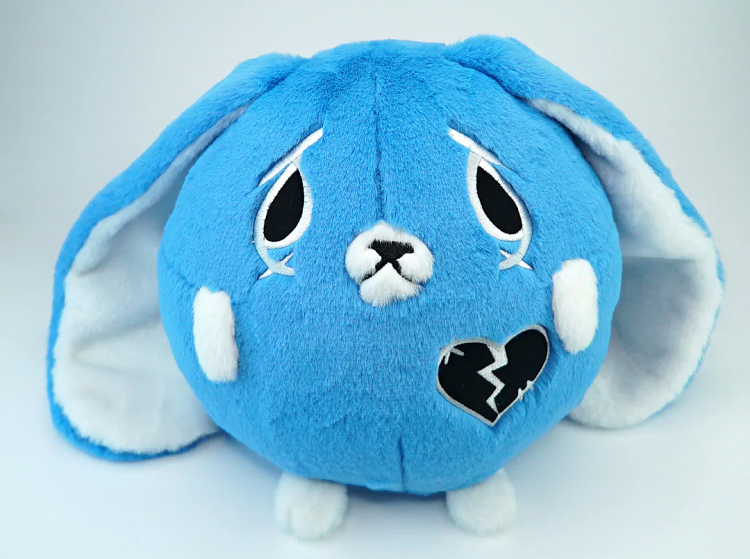 The Plushie Dreadfuls Depression Rabbit is another fine example of a condition most people face at some point in their lives. Admittedly, I've met it, and you might feel the same if you're on this page.
The Plushie Dreadful Depression Rabbit captivates the feelings during an episode, including the color associated with it.
Plushie Dreadfuls Depression Rabbit Pros
The Plushie Dreadful Depression Rabbit captures the emotions perfectly
It has the infamous blue color associated with depression
The Plushie Dreadful's facial expression marks the spot for sadness
It also has a broken heart to capture what may have caused depression
All children will find resonance with this striking plush bunny
Plushie Dreadfuls Depression Rabbit Cons
The Plushie Dreadful Depression Bunny is round and not a traditional shape
I'd remove the white pom-pom-styled features because they're irrelevant
Plushie Dreadfuls Dissociative Identity Disorder Bunny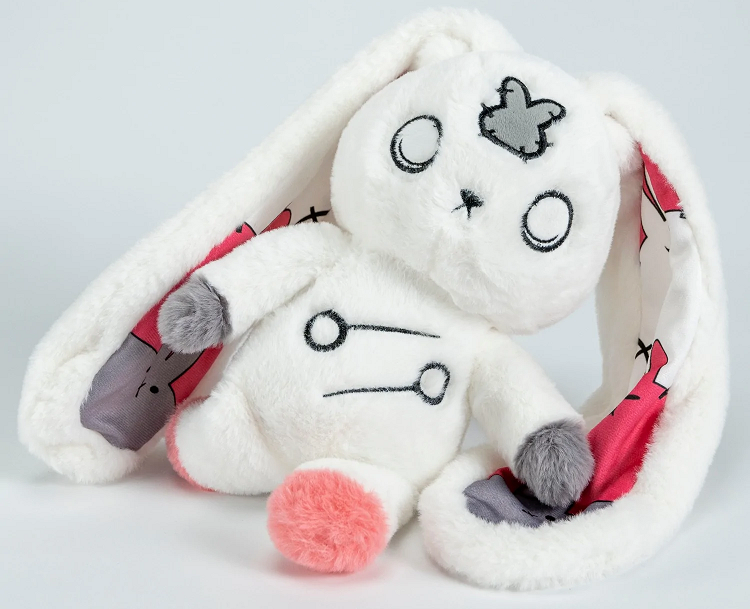 The Plushie Dreadful Dissociative, Identity Disorder Bunny, is one of the smartest designs I've seen. The condition makes people show various personality states and is often confused with split personalities.
Much research supports the disease. Still, the biggest issue is that people feel torn between multiple characters.
Plushie Dreadfuls DID Bunny Pros
The Plushie Dreadfuls Dissociative Identity Disorder Bunny marks the issue
It shows the confusion between personalities and not the split misunderstandings
It would appeal to kids who feel like they can't choose the primary character's state
The pictures on the plush's belly capture different directions or conditions of mind
The forehead bunny shows the primary personality that runs the show
Plushie Dreadfuls DID Bunny Cons
DID is a condition with severely damaging ideas
The plush doesn't represent different personality states like the condition
Plushie Dreadfuls Hysteria Rabbit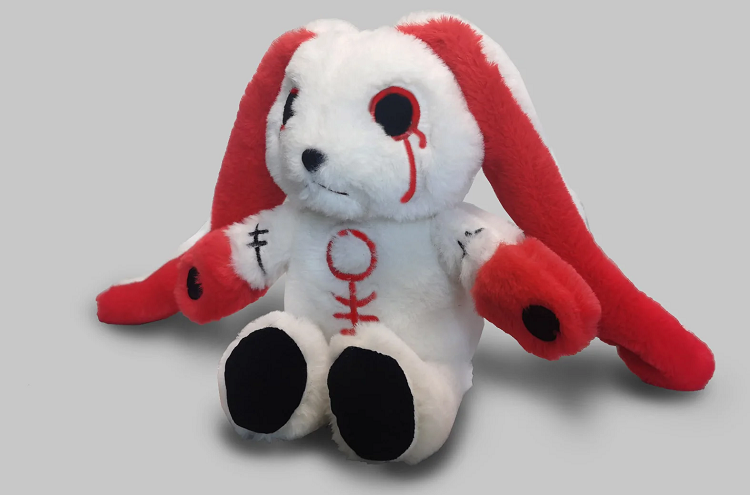 The Plushie Dreadfuls Hysteria Rabbit represents a condition and a symptom of other disorders. For example, Bipolar Disorder can show signs of hysteria in the manic depression state.
However, the word is also a disorder on its own. The plush offers a fine line between hysteria and normalcy. Hysteria isn't always the end.
Plushie Dreadfuls Hysteria Rabbit Pros
The Plushie Dreadful Hysteria Rabbit captivates the extreme state
You can see the level of hysteria with blood from the bunny's eye
It looks like the hysteric bunny's emotions are bubbling through its eyes
Children will relate to the bunny if they struggle with extreme moods
The bag's artwork also represents the hysteric mind
Plushie Dreadfuls Hysteria Rabbit Cons
The bunny looks a little dark for kids
The position seems even darker, with a negative meaning
Plushie Dreadfuls Klepto Raccoon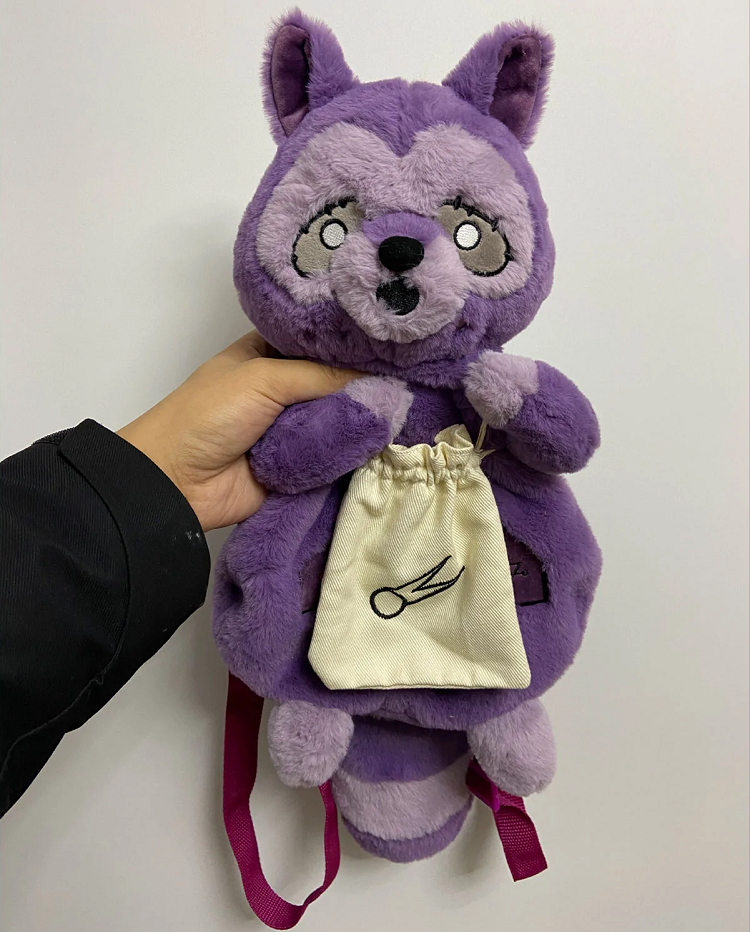 The Plushie Dreadfuls Klepto Raccoon reminds you not to judge someone's disorder. Kleptomania is an impulsive disorder, like any other mental health condition.
Judging people means you don't understand them. I'm tolerant of these conditions because I studied psychology informally when writing for professionals.
Plushie Dreadfuls Klepto Raccoon Pros
The Plushie Dreadfuls Klepto Raccoon suits the condition nicely
The animal species represents the condition perfectly
Raccoons are infamous thieves, but the plush doesn't lend to judgment
The shocked face makes the Raccoon plush fit the situation better
Children will resonate with this plush if they have the impulsive disorder
Plushie Dreadfuls Klepto Raccoon Cons
It's hard to find tolerance for an impulsive condition
Kleptomania has too many negative associations that increase the challenge of understanding it
Plushie Dreadfuls Misophonia Rabbit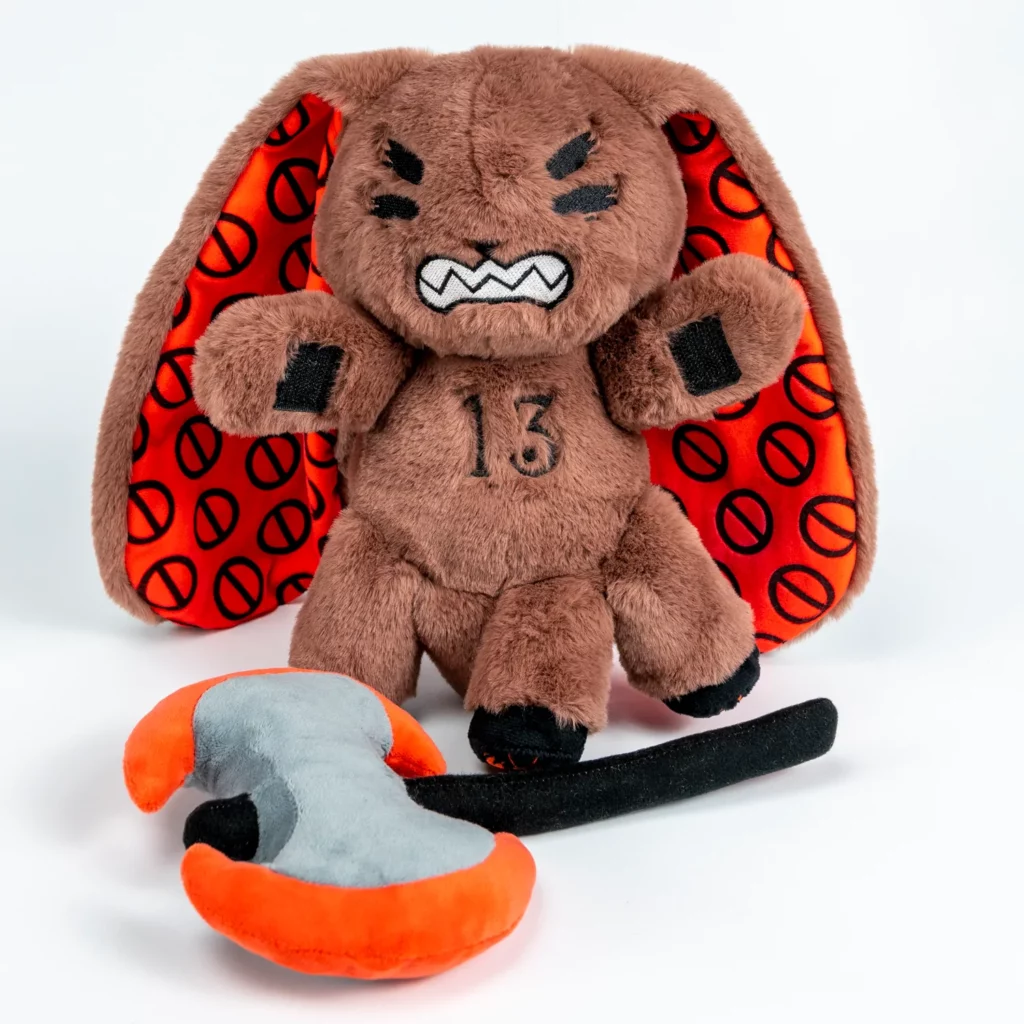 I have a friend who would love the Plushie Dreadfuls Misophonia Rabbit plush because she can't stand the sound of other people chewing. It's a mild mental disorder people can't help.
However, the bunny shows the irritation and rage that follows hearing a sound you can't stand. It's an ideal gift for my good friend.
Plushie Dreadfuls Misophonia Rabbit Pros
The Plushie Dreadful Misophonia Rabbit captures the disorder perfectly
The bunny's expression shows a lack of tolerance for sounds that make you cringe
The axe might be overboard, but it emphasizes the person's rage
The inner ears have a design to enhance the inability to hear specific noises
Children will find this plush relatable if they have Misophonia
Plushie Dreadfuls Misophonia Rabbit Cons
The Plushie Dreadful Misophonia Rabbit also looks like a rage bunny
The axe might encourage angry responses to complex sounds
Plushie Dreadfuls OCD Rabbit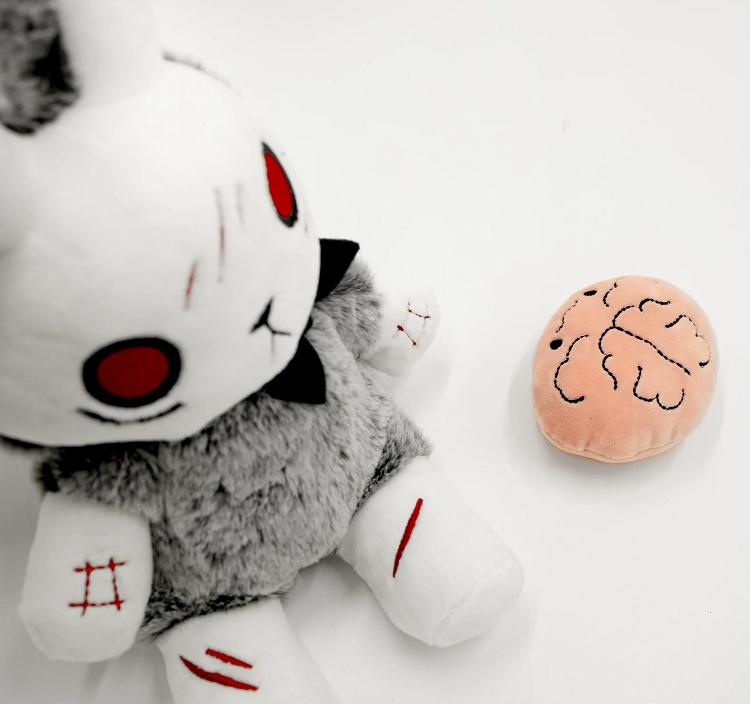 The Plushie Dreadfuls OCD Rabbit plush reminds me of Matchstick Men, one of my ultimate movies. I've always been obsessed with psychology, and watching Nicolas Cage perform the demanding role was satisfying.
OCD is a common and misunderstood condition. The bunny plush represents the fear of things not being right.
Plushie Dreadfuls OCD Rabbit Pros
The Plushie Dreadful OCD Rabbit captures the condition's main problem
It has a fearful expression because OCD people worry about things going wrong
The bunny also shows many reasons it could be stressed, including a skew bow
It also has a hint of the anger experienced during an episode
Children will find answers by looking at this plush bunny
Plushie Dreadfuls OCD Rabbit Cons
The Plushie Dreadful OCD bunny only looks enraged and scared
The skew parts and off-center design will upset some people with OCD
Plushie Dreadfuls PTSD Rabbit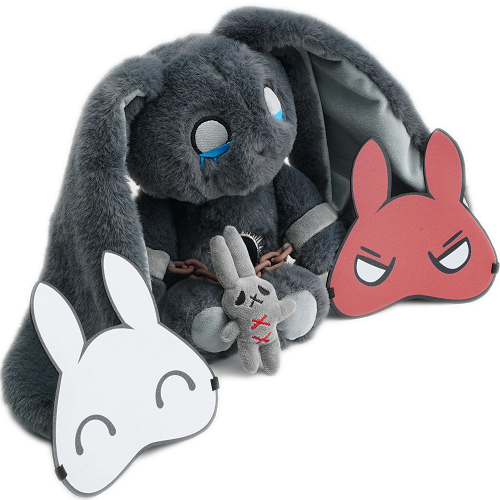 The Plushie Dreadfuls Post-Traumatic Stress Disorder Rabbit represents a condition many experiences, especially after the last few years of hardship and trauma. It captured every essence of how I felt during my PTSD era. The chains, inner child, mask, and pitless hole are ideal for mental health disorders.
Plushie Dreadfuls PTSD Rabbit Pros
The Plushie Dreadfuls PTSD Rabbit is the best caption for its condition
It has the hidden person who struggles to come out of the chains
It includes a dark hole that feels bottomless and empty
The mask shows your fear of stepping outside your painful mindset
Even children can relate to the pain of this plush with PTSD
Plushie Dreadfuls PTSD Rabbit Cons
The plush is dark and represents deep elements of the condition
The mask can come off, which means you can lose it
Plushie Dreadfuls Trauma Bunny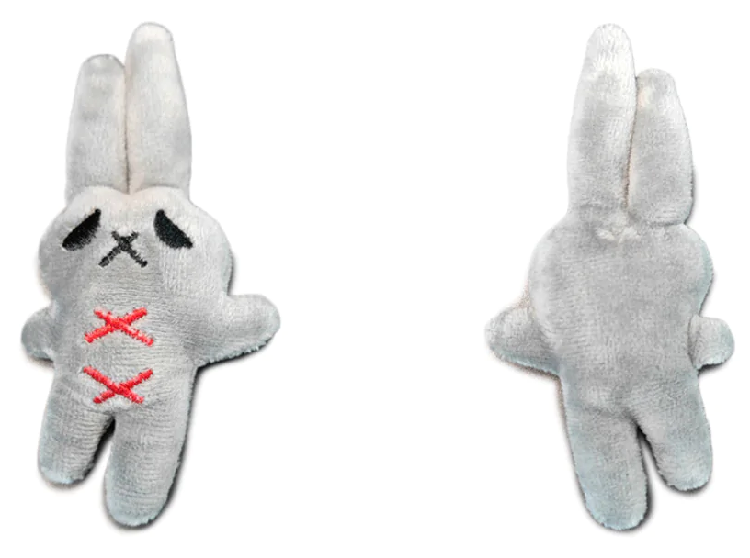 The Plushie Dreadfuls Trauma Bunny can befriend anyone of any age after experiencing acute trauma or shock.
It doesn't have much detail, but the plush shows how a shocked or traumatized person sees minimum parts of the world during a traumatic experience. This bunny suits an acute attack, but it's powerful and meaningful.
Plushie Dreadfuls Trauma Bunny Pros
The Plushie Dreadful Trauma Bunny represents a sudden shock nicely
It can help someone in shock relate to something tangible
It can offer a quick sensory experience for traumatized children at the moment
The simple design is ideal for someone experiencing extreme shock
It has a dreadful expression with a limp body for the shocked experience
Plushie Dreadfuls Trauma Bunny Cons
It's a temporary relationship for people in shock
It doesn't have many details to remain relevant after trauma
FAQs
Plushie Dreadfuls Guide: Conclusion
Plushie Dreadfuls earned the dreadful name by resonating with the world's most appalling issues, mentally, physically, emotionally, and sexually. No other plush company ever reached out to people struggling with global stereotyping, generalization, and misunderstanding until Plushie Dreadfuls came along.
So, I have immense respect for the couple who created them. These plushes will touch many individuals in need of support. But please, remember to give them with intent and understanding if you're dealing with a loved one or good friend. Everyone needs a break sometimes. So, never judge someone who finds solace in plush.
Furthermore, I recommend the Plushie Dreadfuls PTSD Rabbit if anyone you know is experiencing the chains, mask, or gut-wrenching loss of a soul through PTSD. You don't realize how meaningful this plush would be. However, please choose one that resonates with the person you want to support, and buy it to help them.
For more odd plush: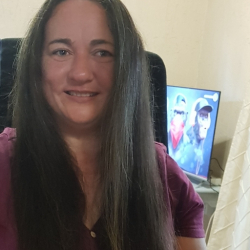 Latest posts by Caroline Lambert
(see all)