It's raining… not men, but Squishmallows. My kids and I love Squishmallows enough to change the famous song to a new hymn that shows our passion for plush toys. It's the first make-up song that popped into my mind when I began writing the best 16-inch Squishmallows because I'm also a quirky creative.
Squishmallows took our family by storm, but we've been collecting plush toys for years. My mother rubbed her passion for toy collections off on me from as young as I remember. Today, my family collects a range of unique Squishmallows, including bats and sharks. Wouldn't you love to know which 16″ Squishmallows we love?
Bottom Line Up Front
Personally, I think the Food Squishmallows are the best around. I mean, who wouldn't love to cuddle with their favorite snack?
The Lowdown First
I see Squishmallows falling from the skies because I'm stuck on the song now. Anyway, the lowdown is that 16″ Squishmallows are super cuddly and the ideal size for a more extensive collection. I'll share tips on the squads, sub-squads, and overlapped crews to help you refine your top picks from each primary group.
I want the most extraordinary 16″ Squishmallow I can find from the squads, meaning they should follow my collector's tips. However, I'll also include three optional extras should my favorite not be yours. The optional choices don't have to meet my criteria strictly. I have to love them, and they must be the same size.
But, first, let's see which winners claimed the top spot among the main squads:
A Quick Guide to the Best 16-Inch Squishmallows
So, you're interested in 16″ Squishmallows, but you're unsure how to narrow your options from the hundreds available at different stores. Let me share the overlapping and sub-category trick I use to limit my possibilities before telling you how I picked the best one from each squad.
Quick Facts About 16-Inch Squishmallows
Squishmallows are incredible because they come in many shapes, characters, and sizes. The 16″ range of Squishmallows is large. The next steps would be extra-large and jumbo Squishmallows. However, the 16″ Squishmallows are some of my personal favorites. My kids love them because they're ideal cuddle buddies.
I love them because I can collect a few 16″ Squishmallows before turning my home into a plush haven. The size comes as my second best choice after 7.5″ Squishmallows, which allow me to collect way too many. Large Squishmallows are bold, but they're not too space-consuming. I agree with my kids that they're ideal cuddlers.
Tips About Overlaps and Sub-Squads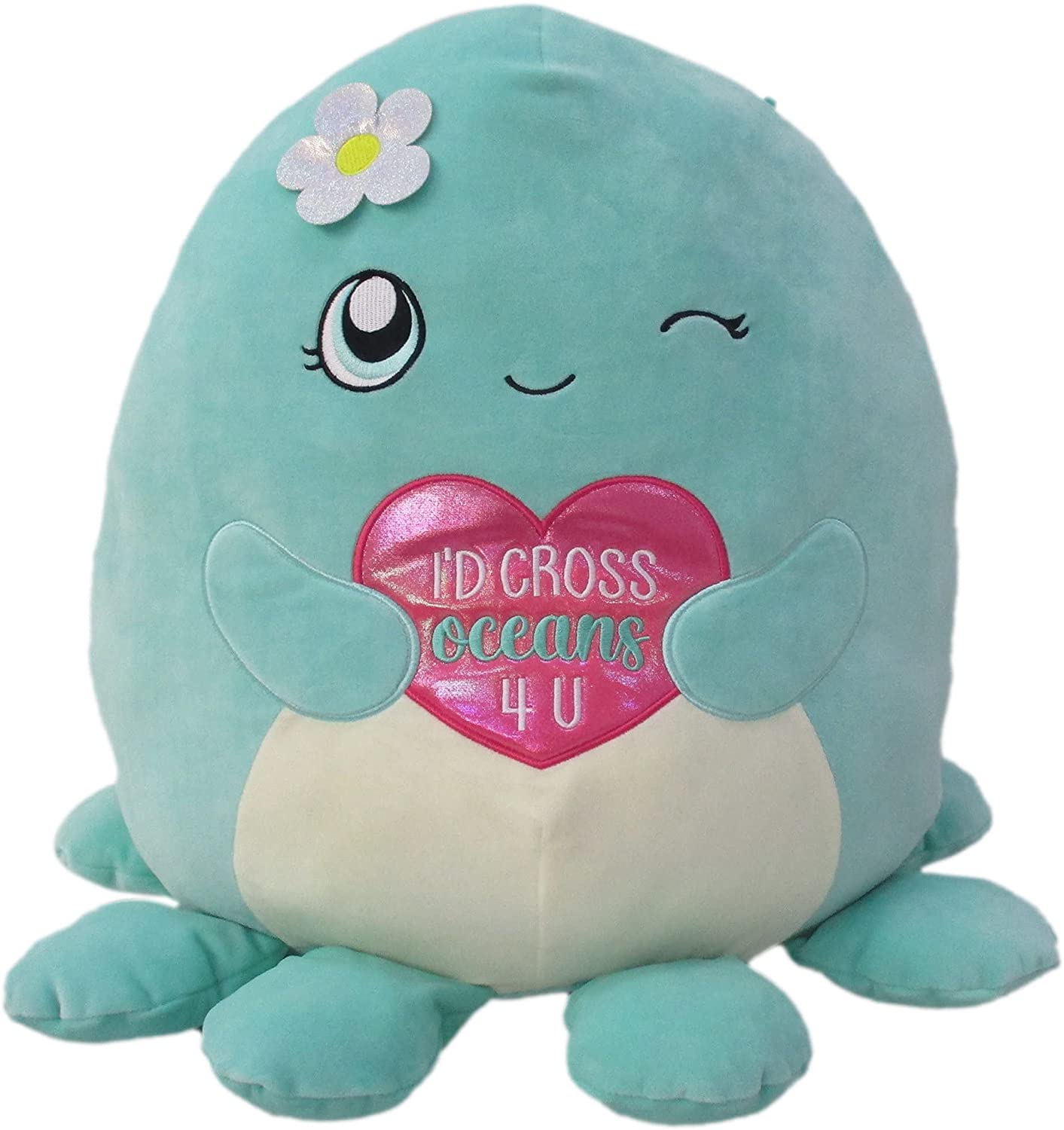 I use squads to narrow many options before collecting Squishmallows because the units are unique. Each one can overlap with another one. The squads can also break down into multiple sub-squads. For example, the 16″ Olina the Octopus Squishmallow comes from the sea creatures squad and Valentine's squad.
The same rule applies to numerous Squishmallows across all sizes. For example, Maggie, the 16″ Stingray Squishmallow, comes from the sea creatures and stackable squads. How each team breaks down into sub-squads is also simple.
For example, Luther the 16″ Shark Squishmallow is a sea creature, but the sub-squad is sharks. It's fantastic to know the overlapping squads and sub-squads as a Squishmallows collector. There are hundreds of 16″ Squishmallows, and using the squads, overlaps, and sub-squads helps me make sense of the choices.
How to Pick the Best 16-Inch Squishmallows
I use my sub-squad and squad-overlapping knowledge to narrow the best 16″ Squishmallows, or I'll have to buy hundreds. I love unusual things, and I want the best Squishmallow I can find from each major squad that fits into an overlap or sub-squad. If there are two or more options, I'll go with my favorite.
Best 16-Inch Squishmallows From Each Squad
If you're looking for your first (or twentieth) large Squishmallow, the fantastic crossover squad members are available. I'm not about finding the boring choices. I'll show you what makes each 16″ Squishmallow my favorite, and I'll share why I might not love them.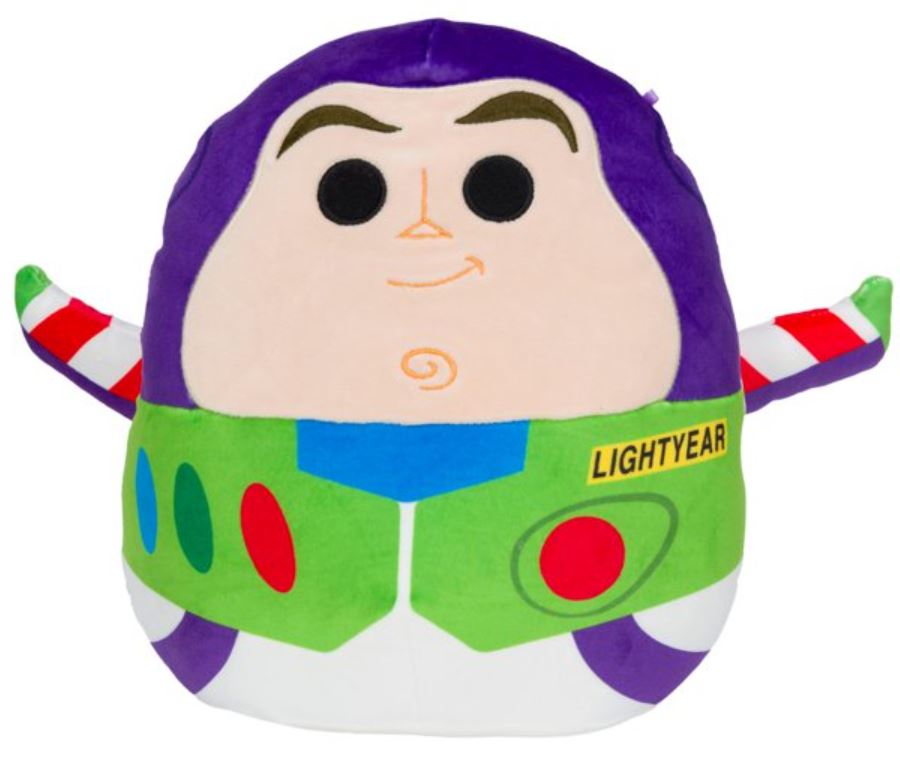 Buzz Lightyear is an icon from the Disney squad, and he doubles into the Toy Story line. Buzz Lightyear was one of my son's favorite Disney characters. He watched Toy Story repeatedly, eventually driving the house insane. I nearly had a fit every time I was surprised by "To Infinity and Beyond!" It always came out of nowhere.
Quick Facts
Name: Buzz Lightyear Squishmallow
Squad Overlap: Disney & Space Squishmallow
Sub-Squad: Toy Story Squishmallow
Pros
The Buzz Lightyear 16″ Squishmallow is a treat for Disney fans who also love space squad collections
I love how Buzz Lightyear's face consumes most of the Squishmallow
Buzz Lightyear is a character from movies so popular that kids watched them enough to know every line
Cons
I'm not crazy about Lightyear's smile because it almost looks skew
Recommended Alternatives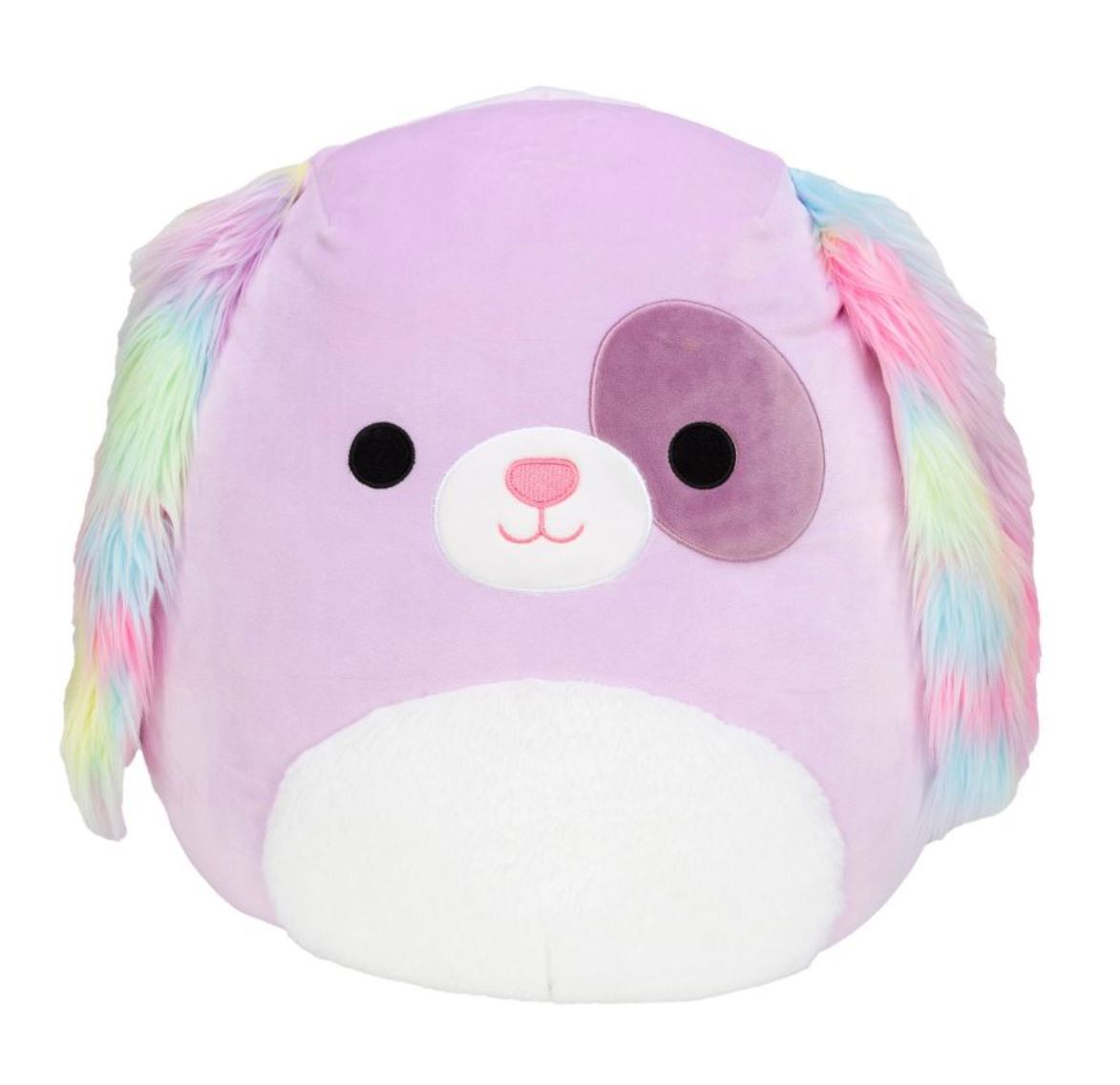 Dog Squishmallows are popular for collectors of all ages. They're one of the original squads after the cat collection, and there are many gorgeous options from which to choose. I focused on the size and criteria mentioned, but the dog Squishmallow range is extensive enough to confuse expert collectors.
Quick Facts
Name: Barb the Dog Squishmallow
Squad Overlap: Dog & Tie-Dye Squishmallow
Sub-Squad: None
Pros
The tie-dye rainbow effect on the Barb Dog Squishmallow makes her a unique edition that earns a win
I love the patch over Barb the Dog's eye, and her ears are as fluffy as you'd imagine
Barb Squishmallow belongs to a squad valued by collectors far and wide, and she's super cuddly
Cons
I wish Barb had a Valentine's belly with a message, which would've looked adorable
Recommended Alternatives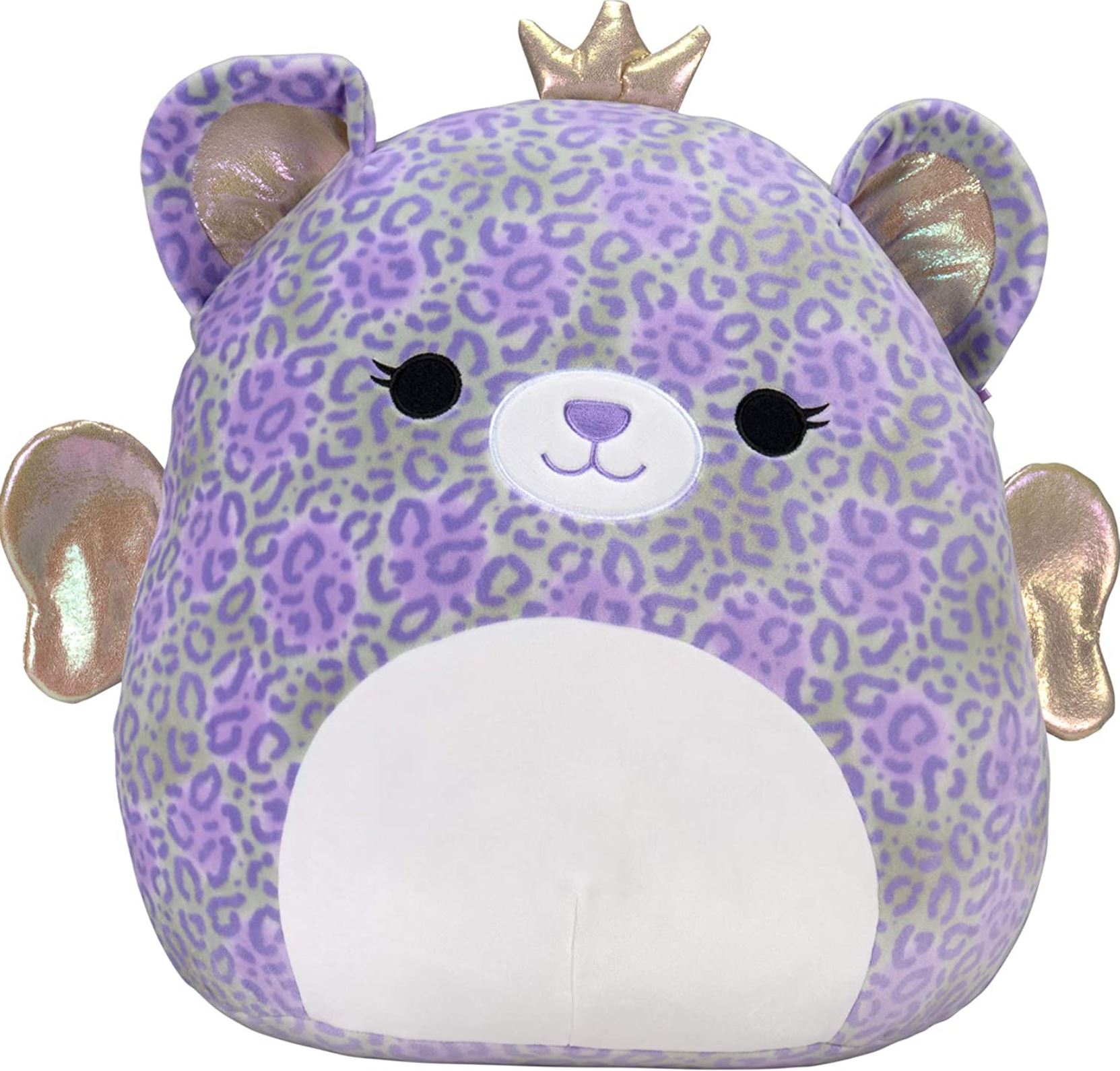 The cat squad is deeply-engraved in children's hearts, and I love the options. I chose to go overboard with my top pick by using a wild cat from the Safari. No one said I couldn't use big cats as the best 16″ cat Squishmallows. My eyes nearly popped when I saw Ashlyn because she's a fairy and a Safari animal.
Quick Facts
Name: Ashlyn the Cheetah Fairy Squishmallow
Squad Overlap: Cat, Safari, & Fantasy Squishmallow
Sub-Squad: Fairy Squishmallow
Pros
Only Squishmallows can turn Ashlyn the Cheetah into wonder for the eyes by adding a fairy sub-squad
Ashlyn, the Cheetah Fairy Squishmallow, is gorgeous with purple spots and bling wings, ideal for girls
I love how the details of Ashlyn's Squishmallow come together while she still looks like a cheetah from the jungle
Cons
The Ashlyn Squishmallow is ideal for girls, but boys might not love it
Recommended Alternatives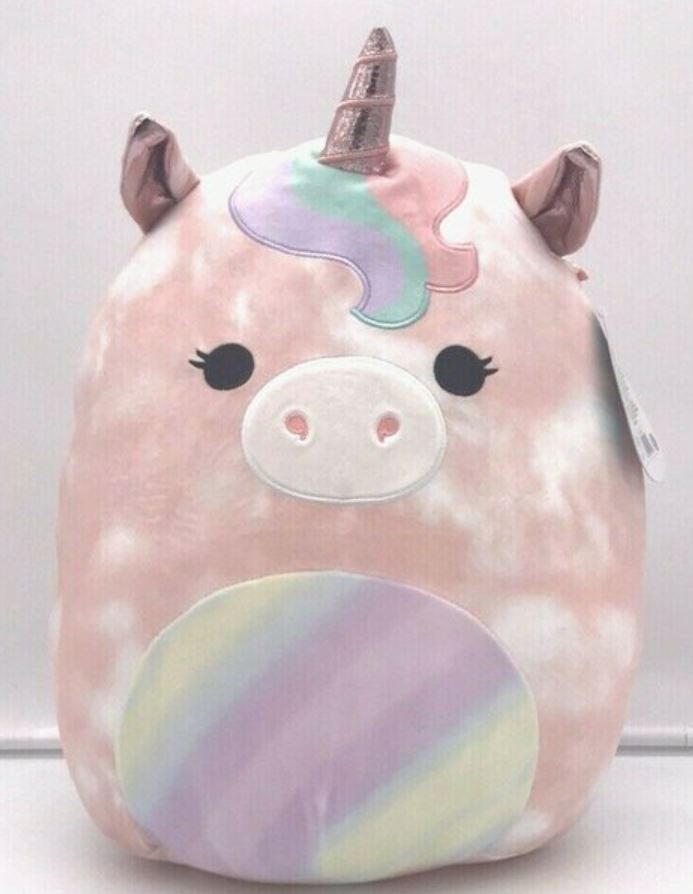 Would you like to know what I love the most about Squishmallows? I'm creative by profession, and the weird and wonderful creatures the brand conjures are beyond impressive. The fantasy squad includes pegacorns, caticorns, and llamacorns, but crossing a pig with a pegasus and unicorn is next-level.
Quick Facts
Name: Liel the Pig Pegacorn Squishmallow
Squad Overlap: Fantasy & Farm Squishmallow
Sub-Squad: Unicorn Squishmallow
Pros
Liel encumbers magical creatures from every realm because Squishmallows loves going overboard
I love how Liel's pig unicorn horn and Pegasus wings subtly include a pig's nose
Liel Squishmallow is every little girl's dream, and you'll make your daughter super happy
Cons
It's another unique 16″ Squishmallow that doesn't appeal well to boys
Recommended Alternatives: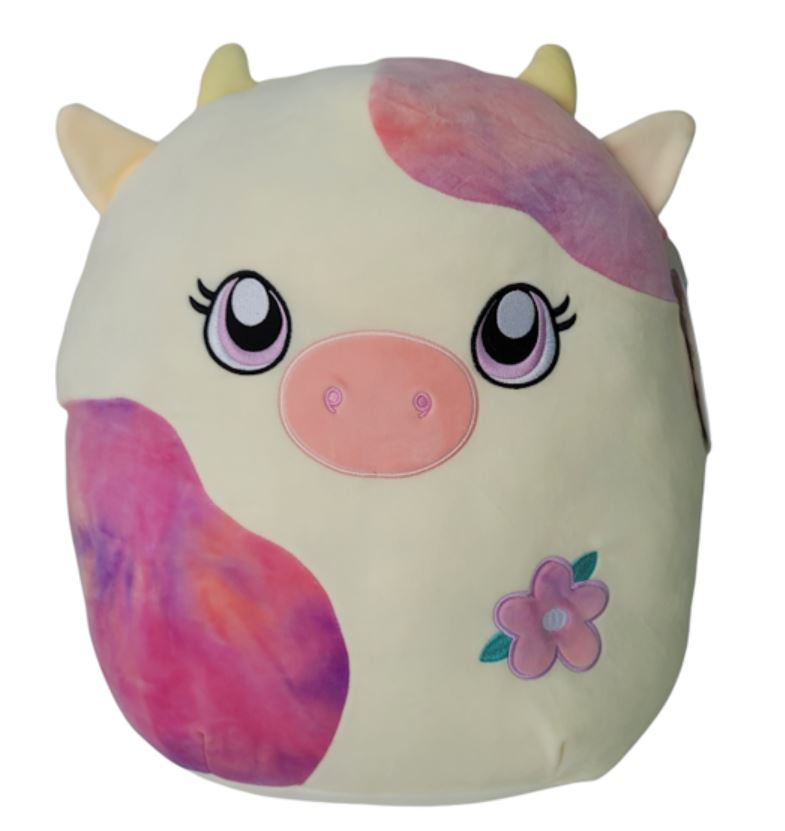 I love being on a farm. The smell of fresh lawn combined with the natural elements is pure and peaceful. One of my favorite farm animals is a cow. Kalina is adorable, and Squishmallows guarantee that she makes you think of the farm life. Maybe I'll move to a beautiful farm with cows and pigs one day.
Quick Facts
Name: Kalina the Cow Easter Squishmallow
Squad Overlap: Farm & Easter Squishmallow
Sub-Squad: Cow Squishmallow
Pros
Kalina, the Cow Squishmallow, encumbers multiple squads and comes as an Easter special-edition
I love how Squishmallows designed Kalina to look like a girly cow with pretty eyes and pink trimmings
Kalina's eyes have more depth than most Squishmallows, and the flower patch is gorgeous
Cons
Again, this Squishmallow appeals more to little girls (and women), but some boys love cows
Recommended Alternatives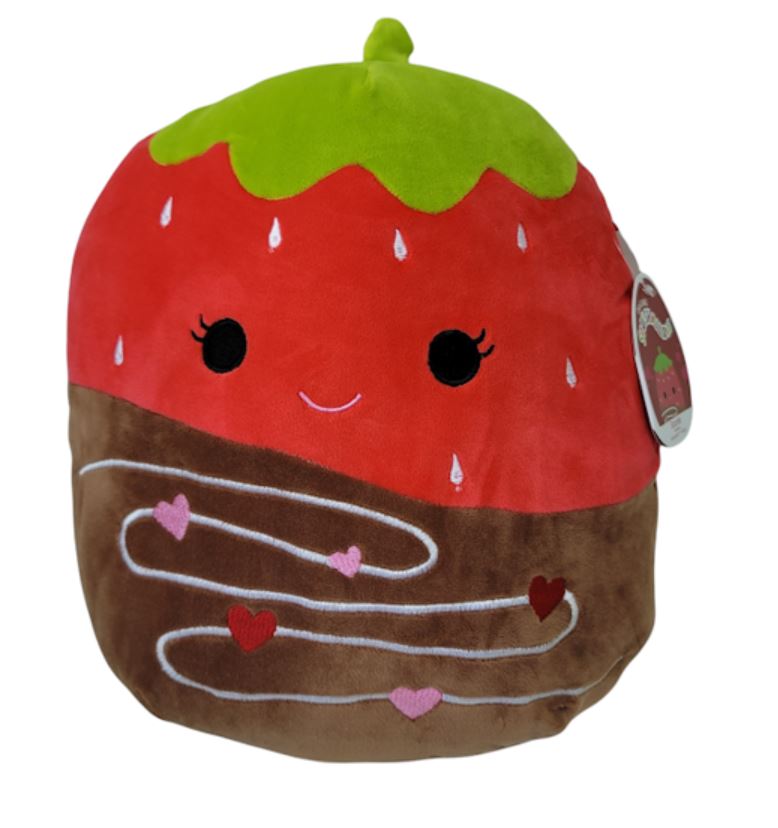 Scarlet is an incredible Squishmallow from numerous squads. She makes me hungry for the treat of strawberries dipped in chocolate. Strawberries are my favorite fruit, and there isn't a woman who doesn't love chocolate. If someone admits to hating it, they're not being super honest.
Quick Facts
Name: Scarlet the Dipped Strawberry Squishmallow
Squad Overlap: Snack & Valentine's Squishmallow
Sub-Squad: Fruit Squishmallow
Pros
Scarlet Strawberry Squishmallow looks yummy by all means, and I'd eat her if she weren't a plush toy
Squishmallows paid attention to the details to show every seed on Scarlet's body
I love the hearts on Scarlet's chocolate lines, and she has the sweetest face, maybe as sweet as she'll taste
Cons
The only missing detail is that Scarlet doesn't have a strawberry shape, but Squishmallows typically look the same
Recommended Alternatives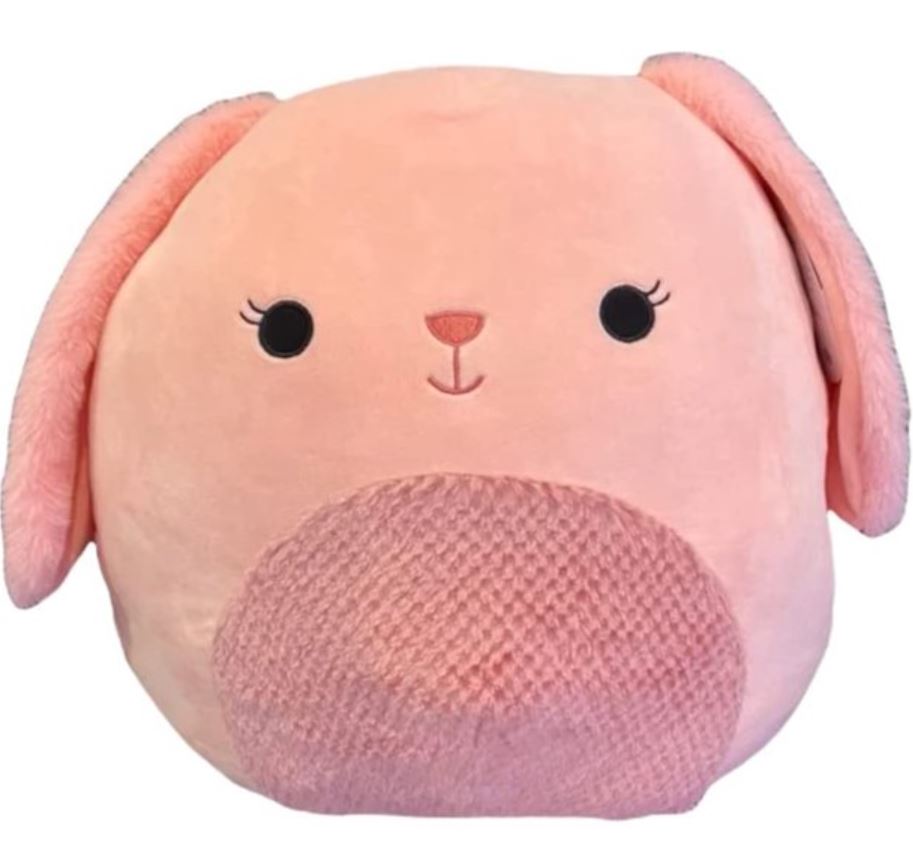 The forest critter squad includes wolves, foxes, and raccoons. However, there are limited Squishmallows available from this squad in the correct size. Bunnies make some adorable Squishmallows, and Bop squeezes into my criteria because it falls into two collections. Bunnies are also popular plush toys for kids.
Quick Facts
Name: Bop the Easter Bunny Squishmallow
Squad Overlap: Forest Critter & Easter Squishmallow
Sub-Squad: None
Pros
Bop, the Bunny Squishmallow, has an adorable face that reminds kids of Easter time and egg-hunting
I love how Bop Bunny Squishmallow's tummy has a fuzzy texture to make the plush more cuddly
Bop's ears are massive, which you'd expect with bunny Squishmallows, and it looks gorgeous in pink
Cons
Bunnies are typically popular with kids, but the bright pink might not suit boys well
Recommended Alternatives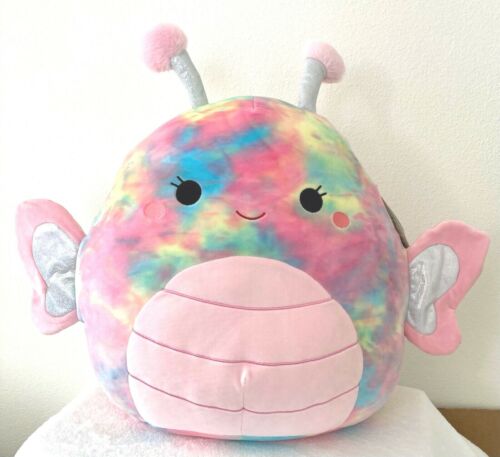 You're likely freaking out about the idea of bug Squishmallows, but I assure you that there are cute options. Bugs don't have to be creepy. Sure, spiders can send chills up your spine, but butterflies are fantastic bugs. Squishmallows began with bug plush, and they come with varying opinions. However, my kids and I love them.
Quick Facts
Name: Ren the Butterfly Squishmallow
Squad Overlap: Bug & Tie-Dye Squishmallows
Sub-Squad: None
Pros
Ren, the Butterfly Squishmallow, makes you forget everything you think about bugs being creepy
I love the fading tie-dye effect that puts Ren in another squad, and her smile is gorgeous
Ren's wings almost look like a fairy, and her feelers have super fuzzy ends to make her more cuddly
Cons
Ren, the Butterfly Squishmallow, might suit girls more than boys again, but it's the reason I've added recommended alternatives to each squad winner
Recommended Alternatives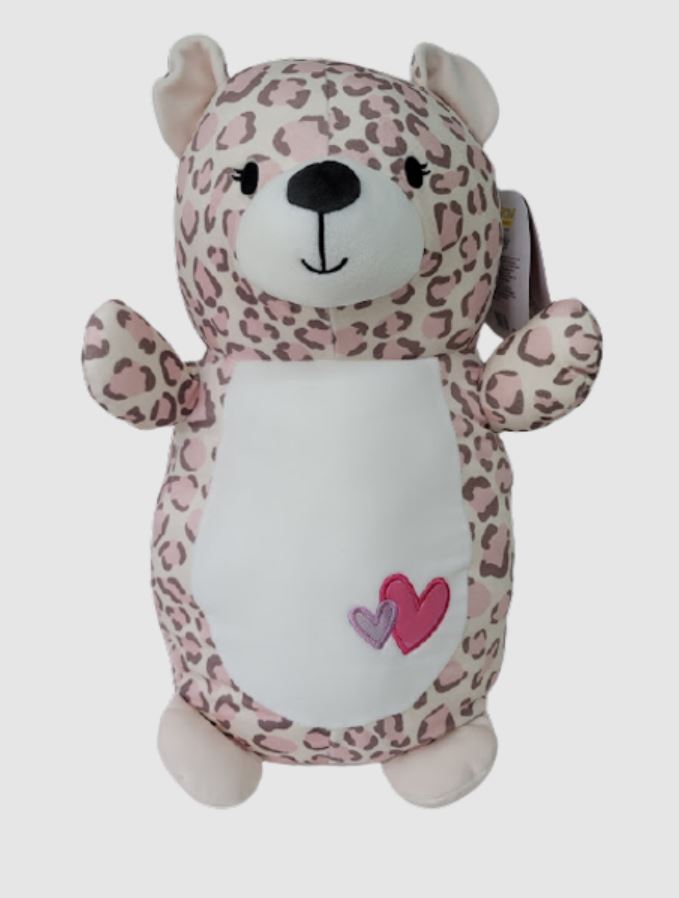 Safari animals are incredible, and they have an element of danger behind them. Squishmallows take the dangerous feel and turn the plush toys into something adorable. They took Lexi and created a gorgeously cuddly Hugmee Squishmallow, a newer and more accurate plush style from the brand.
Quick Facts
Name: Lexi the Cheetah Hugmee Valentine's Squishmallow
Squad Overlap: Safari, Cat, Valentine's, & Hugmee Squishmallow
Sub-Squad: Cheetah Squishmallow
Pros
Lexi, the Cheetah Squishmallow, is a treat for all fans because she comes from four squads, more than most plush
I love the Hugmee range more than most Squishmallows because the shapes have better accuracy
Lexi looks like she wants a child to hug her so badly that I already clicked on the order button
Cons
Some fans like the traditional-style Squishmallows that look rounder
Recommended Alternatives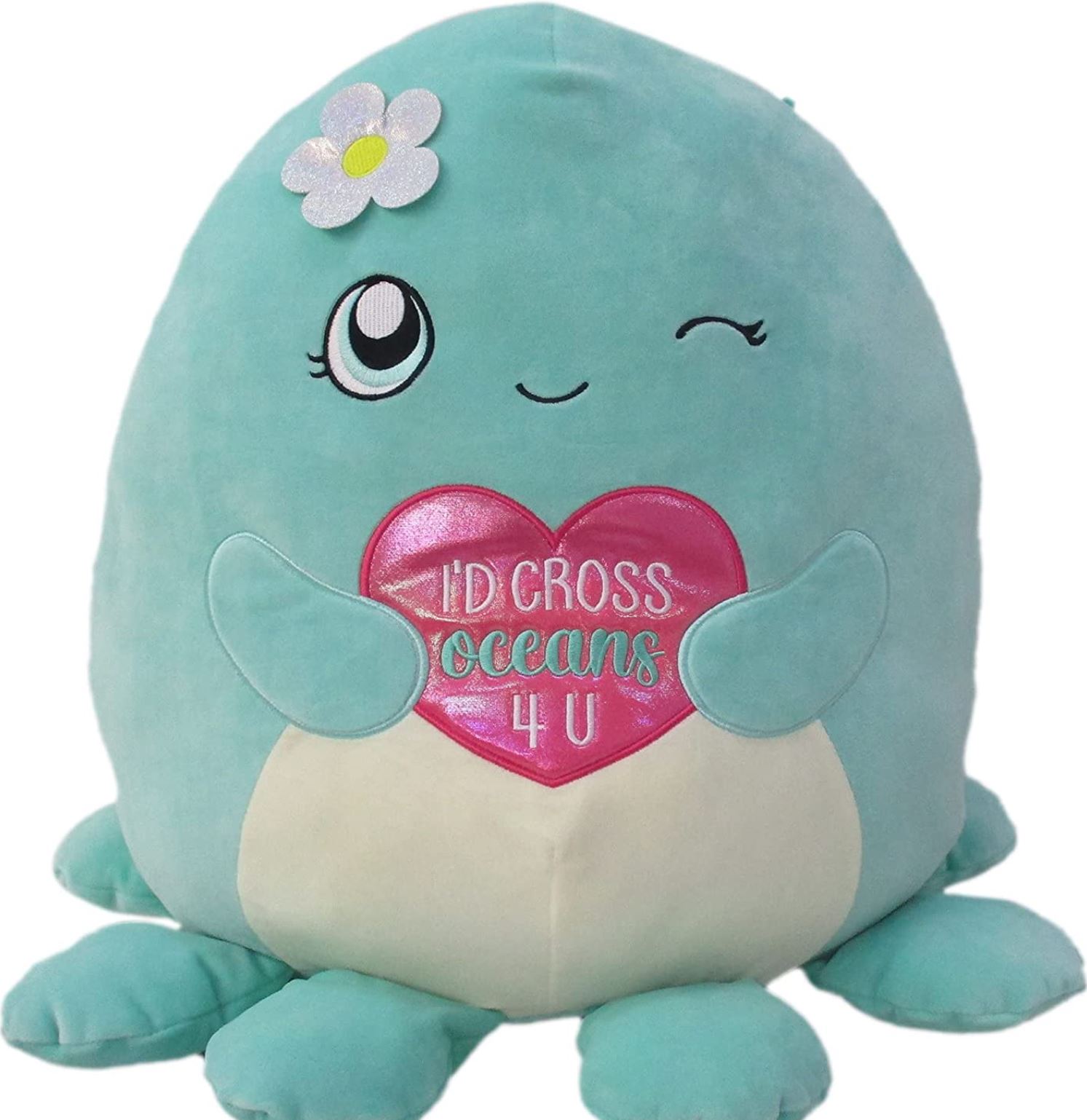 The sealife squad is nearly as old as the cat and dog collections. It includes famous animals like narwhals, sharks, and turtles, a few popular choices for kids. Squishmallows take away the dangerous look of sharks and other threatening sealife animals to make them look like adorable plush toys.
Quick Facts
Name: Olina the Valentine's Octopus Squishmallow
Squad Overlap: Sealife, Valentine's, & Inspirational Squishmallow
Sub-Squad: Octopus Squishmallow
Pros
Olina, the Octopus Squishmallow, wraps three squads into one with an inspirational message ideal for Valentine's Day
I love how Olina winks on this plush toy because it makes her more perfect for the Valentine's squad
Olina is a true-to-nature sealife girl with extra details in her eyes and a flower on her head
Cons
The Squishmallow might feel limited because of the message and design
Recommended Alternatives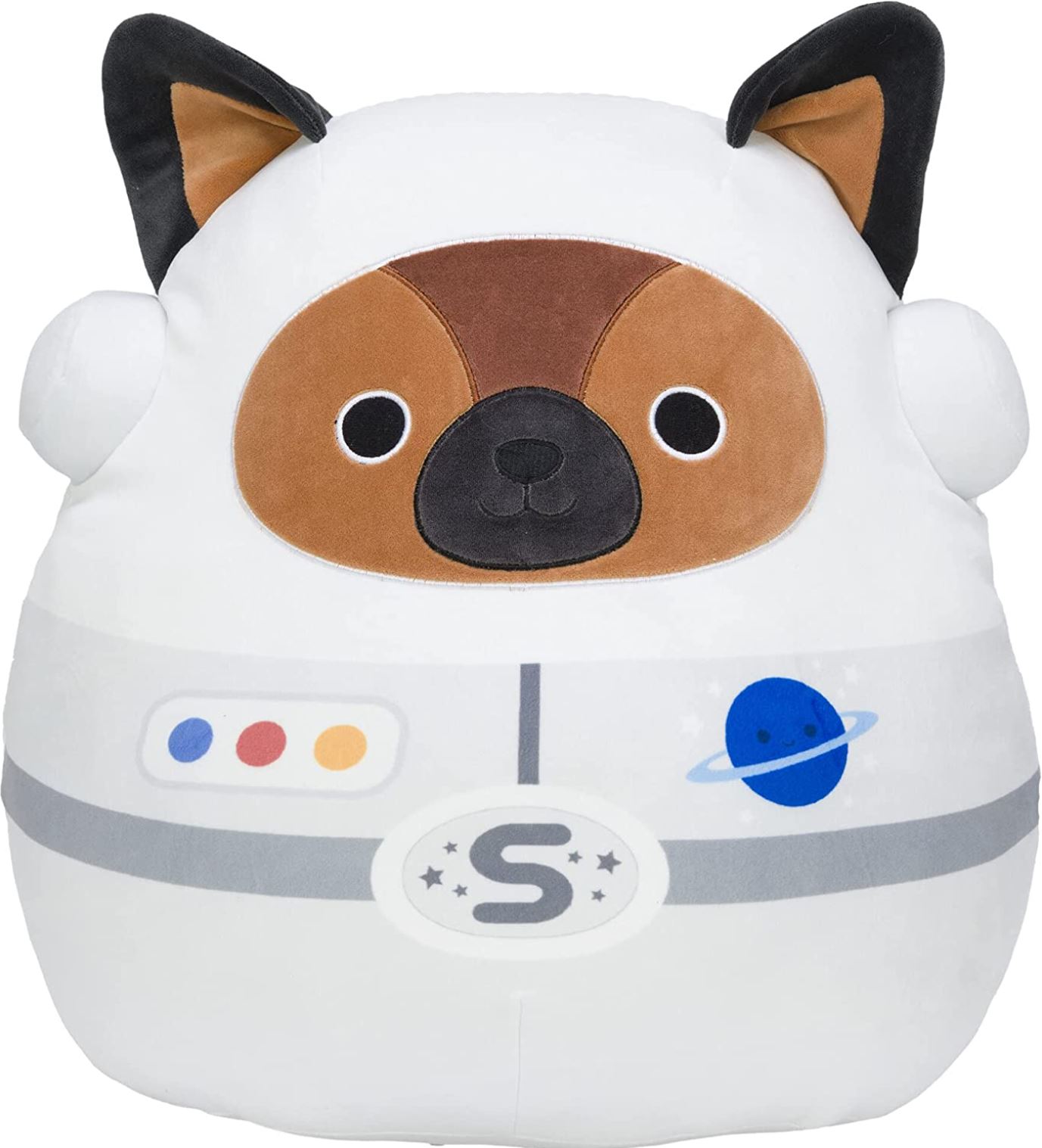 The space squad includes members like planets, rockets, and animals. Buzz Lightyear fell into the space squad, but I found the cutest dog that belongs in this number one spot. Mario is a popular dog type that comes wrapped in a beautiful astronaut costume. You have to love the message from this plush toy.
Quick Facts
Name: Mario the German Shephard Astronaut Squishmallow
Squad Overlap: Dog & Space Squishmallow
Sub-Squad: Astronaut Squishmallow
Pros
Mario, the German Shephard Squishmallow, looks incredible as an astronaut, welcoming kids to imagine themselves becoming one
I love how Mario Squishmallow's costume looks like a NASA space suit with his ears still popping out
It's kind of adorable and quirky how it looks like Mario's paws are right under his ears
Cons
Mario Squishmallow can be a nightmare to keep clean with his white astronaut costume
Recommended Alternatives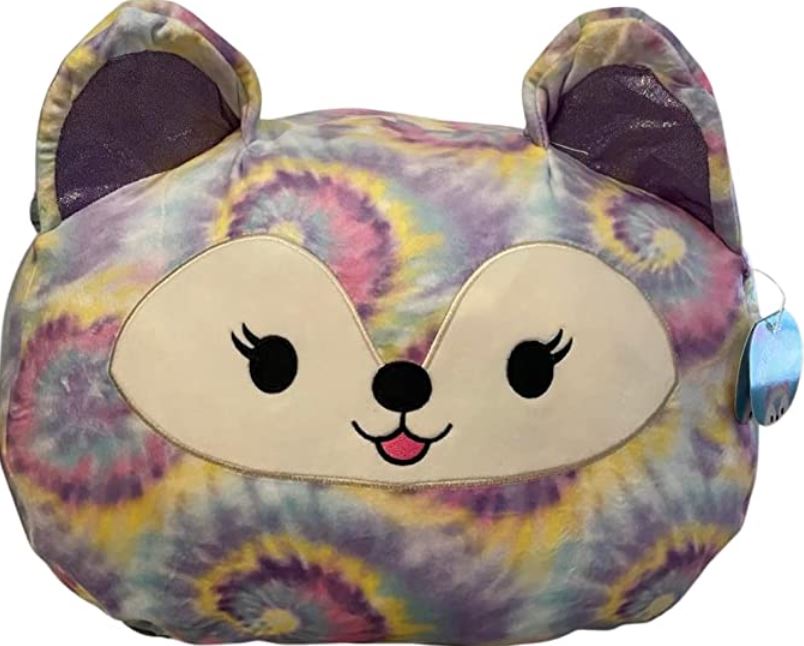 Stackable Squishmallows are another newer trend my kids enjoy. I'm not that mad about them because they have an even weirder shape compared to the traditional-style marshmallow plush. However, the stackable squad has become the primary collection, and the winner undoubtedly meets my criteria.
Quick Facts
Name: Felexine the Fox Stackable Squishmallow
Squad Overlap: Forest Critters, Tie-Dye, & Stackable Squishmallow
Sub-Squad: Fox Squishmallow
Pros
Felexina, the Fox Squishmallow, is a beautiful cross-squad member that looks more accurate than most stackable options
I love how the foxy eyes make her look more natural than others
The tie-dye effect with massive ears completes her look, and she's a super cuddly plush
Cons
I'm still not entirely in love with stackable Squishmallows
Recommended Alternatives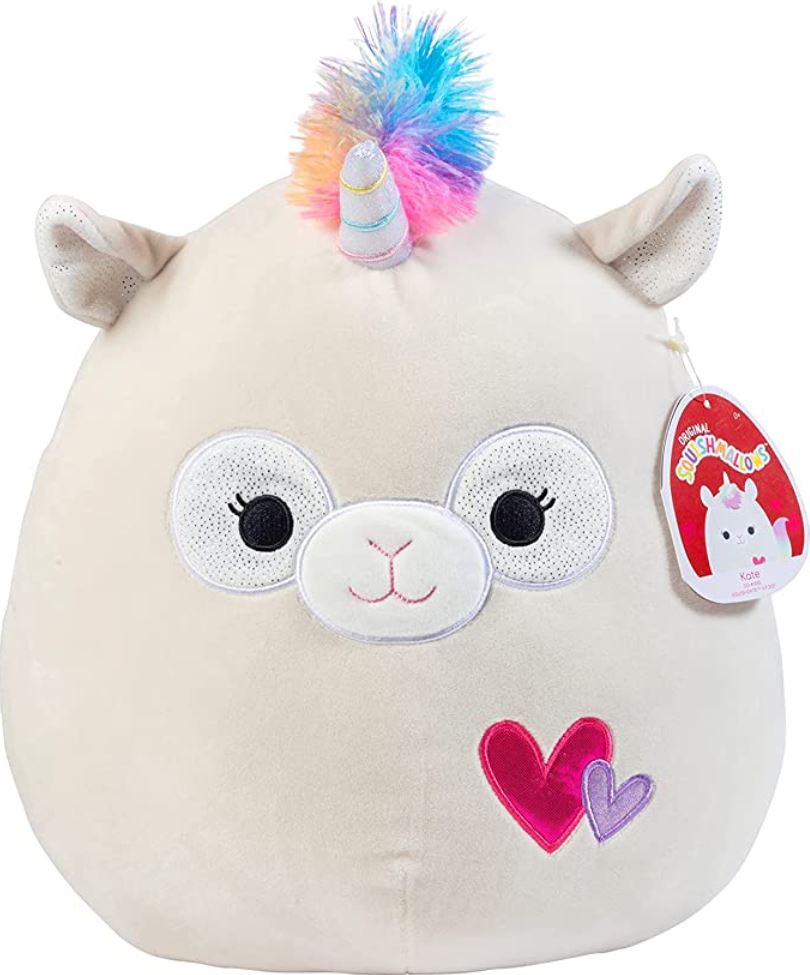 The Valentine's squad has members from every other central team, but this beauty fits into the sizeable Squishmallow range. She's a beautiful llamacorn from the farm squad, who also takes the prize for being a weird creation by Squishmallows. She's one of my ultimate Valentine's squad members.
Quick Facts
Name: Kate the Llamacorn Valentine's Squishmallow
Squad Overlap: Fantasy, Valentine's, & Farm Squishmallow
Sub-Squad: Llamacorn Squishmallow
Pros
Kate, the Llamacorn Squishmallow, is a multi-treat plush from numerous squads
I love her design, from the unicorn horn to the rainbow-colored mane that makes her look like a punk
Kate's eyes almost look like a bear's, and she could fall under more squads if you look close enough
Cons
Kate Squishmallow appeals more to girls and women again, except if boys love the punked look
Recommended Alternatives
Top Q&As
Question: How Do I Wash a 16-Inch Squishmallow?
Answer: Admittedly, it's challenging to wash large or jumbo Squishmallows. Remember that the plush toys have a marshmallow effect, and they can take a bit of squashing. Put the Squishmallow in a pillow cover, and wash it on a cool cycle before letting it dry naturally. Fluff the plush up again, and that's all, folks.
Question: Which Size Squishmallow Is the Best?
Answer: What you want from your Squishmallow determines the best size. Smaller sizes under ten inches are ideal for massive collections. Jumbo Squishmallows are perfect for kids who want the biggest cuddle buddies they can find. Large 16-inch Squishmallows are in-between perfection for collections and cuddling.
Question: Which 16-Inch Squishmallow Squads Are Popular?
Best 16-Inch Squishmallows: Conclusion
Which squad speaks to you or your kids? Which animals, fantasy creatures, or Disney cartoons do you love? Once you know that, you'll have an excellent starting point to find an unusual 16-inch Squishmallow. The Best 16″ Disney Squishmallow is fantastic for kids who love Toy Story and Buzz Lightyear.
The Best 16″ Dog Squishmallow and the Best 16″ Cat Squishmallow are excellent choices for children who love puppies and kittens. However, the Best 16″ Food Squishmallow works if you love chocolate and strawberries. Finally, the Best 16″ Valentine's Squishmallow would be my number one choice because she's gorgeous!
I've already ordered my second favorite, the Best 16″ Safari Animals Squishmallow. I'm a sucker for accurately-shaped plush toys. So, choose your squad, and order your favorite unique option today.
For more squishy friends
Pig Squishmallow Guide – Avid Plush
Ultimate Guide to Jumbo Squishmallows for Animal Lovers – Avid Plush
Best Dragon Squishmallows Guide for Spesh Fans – Avid Plush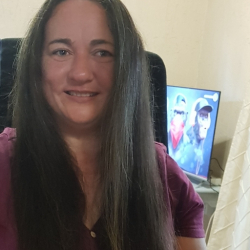 Latest posts by Caroline Lambert
(see all)